Cheap and easy to shoot for even the smallest shooters, .22LR is a highly popular round for new shooters, but those same qualities also make .22LR beloved by experienced shooters as well.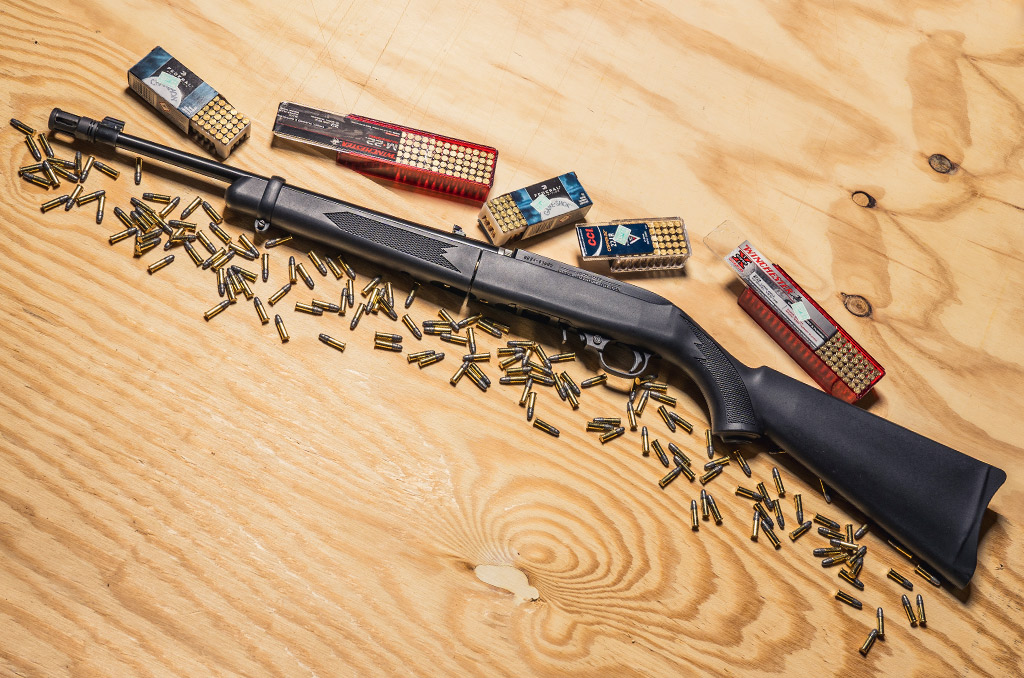 .22LR is a delight to shoot, and while it lacks the power necessary for defense or deer hunting, it's an awesome round for affordable plinking and hunting varmints and other small game. It's a common round for survival rifles and there are even .22 specific competitions like Rimfire Challenge and NRL22.
The popularity of .22LR means that just about every firearms manufacturer makes at least one .22 rifle and many make more than that. While having so many options can be great, it can also be overwhelming, especially for new shooters who aren't sure what they should look for in a rifle.
In this guide, we'll look at some of the top .22 rifles currently on the market to help you choose the best one for your purposes.
Best .22 Rifles
First produced in 1914, this classic firearm has had more than a century to prove itself. 

The Browning 22 Semi-Auto Rifle, also called the Browning SA-22 or Semi-Auto 22, was designed by John Browning himself, one of his last rifle designs.
It has a simple, highly practical takedown design, which easily disassembles into two pieces–receiver and barrel–without any tools necessary.
Yet it's also extremely elegant. 
It's offered in different grades, currently in Grades I, II, and VI, which roughly describe the receiver engraving and finish. Each has checkered American walnut furniture with a gloss finish.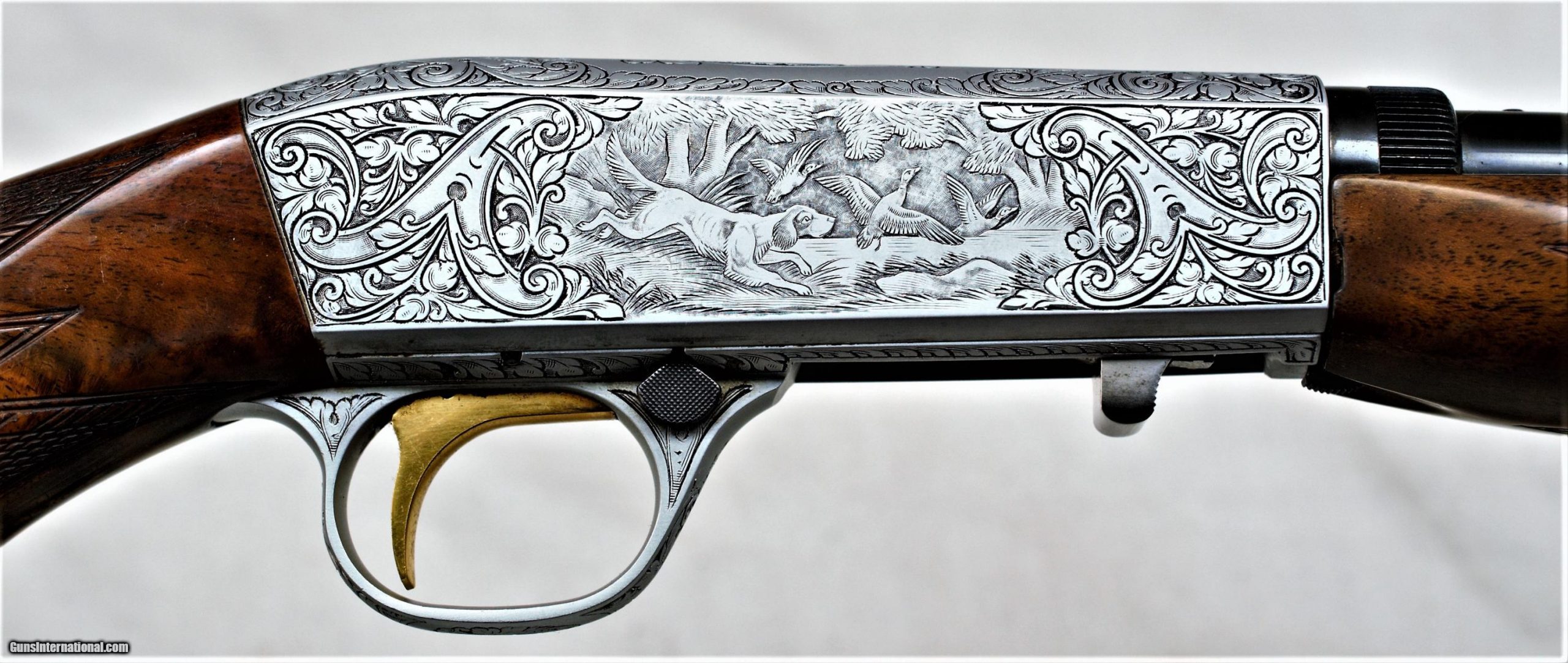 Grade I has scroll engraving on a blued finish receiver with a matching trigger, while Grade II has the same style of engraving on a satin nickel finish receiver and also has a gold-toned trigger.
Grade VI is higher end. It features game scenes engraved on both sides and the top of the receiver with 24k gold inlay on the animals and a gold plated trigger. Decorative filigree surrounding the scene extends down to the trigger guard. It's available in either a blued or satin grayed finish.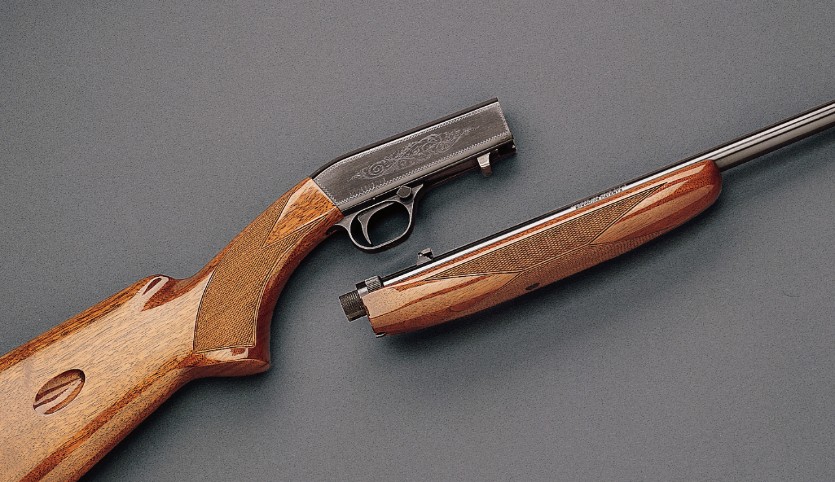 All three grades are pretty gorgeous and highly collectible, but if there was ever such a thing as a luxe .22 rifle, the Grade VI is it. Grade I SA-22s go for about $600, which is still more expensive than any other gun on this list, while Grade VI rifles can go for $1500 or more.
But these rifles aren't just nice to look at. On top of the takedown design, these rifles have other practical features as well. 
They're well made, with a steel machined receiver under that attractive finish. The 19" barrel is also steel machined.
They feature bottom ejection and rear magazine tube loading. The tube mags have a 10 round capacity.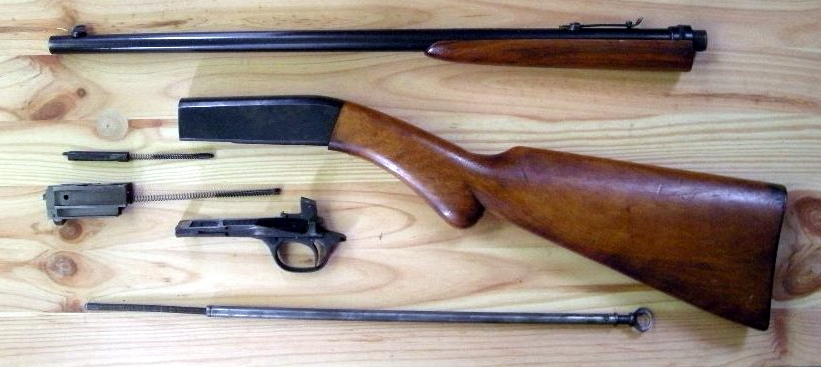 The Semi-Auto 22 has a gold bead front sight and adjustable, folding leaf rear sight. It doesn't come with a scope mount, but Browning does sell one that you can add to the barrel, which is pre-drilled and tapped for it. Attaching to the barrel makes the scope more accurate on takedown rifles.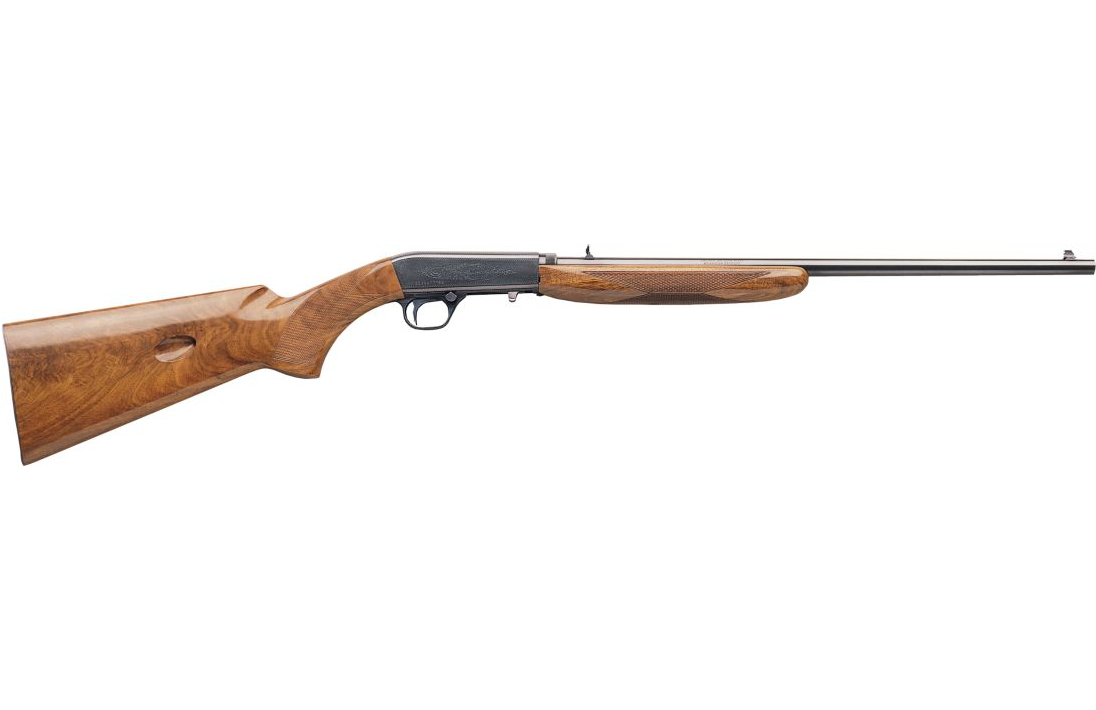 Browning 22 Semi-Auto Rifle
Pros
Autoloading with bottom ejection
Beautiful finish and engraving
Steel machined receiver
And most importantly, this gun comes with its own long history of excellence, so you know it's a quality, reliable rifle.
The Ruger Precision Rimfire is a scaled down, rimfire version of the famous Ruger Precision Rifle.
It's not as ubiquitous as the Ruger 10/22 (which we'll also get to, don't worry) but the Precision Rimfire has only been out for about two years, as of the time of writing, while the 10/22 just celebrated its 55th birthday, so give it some time.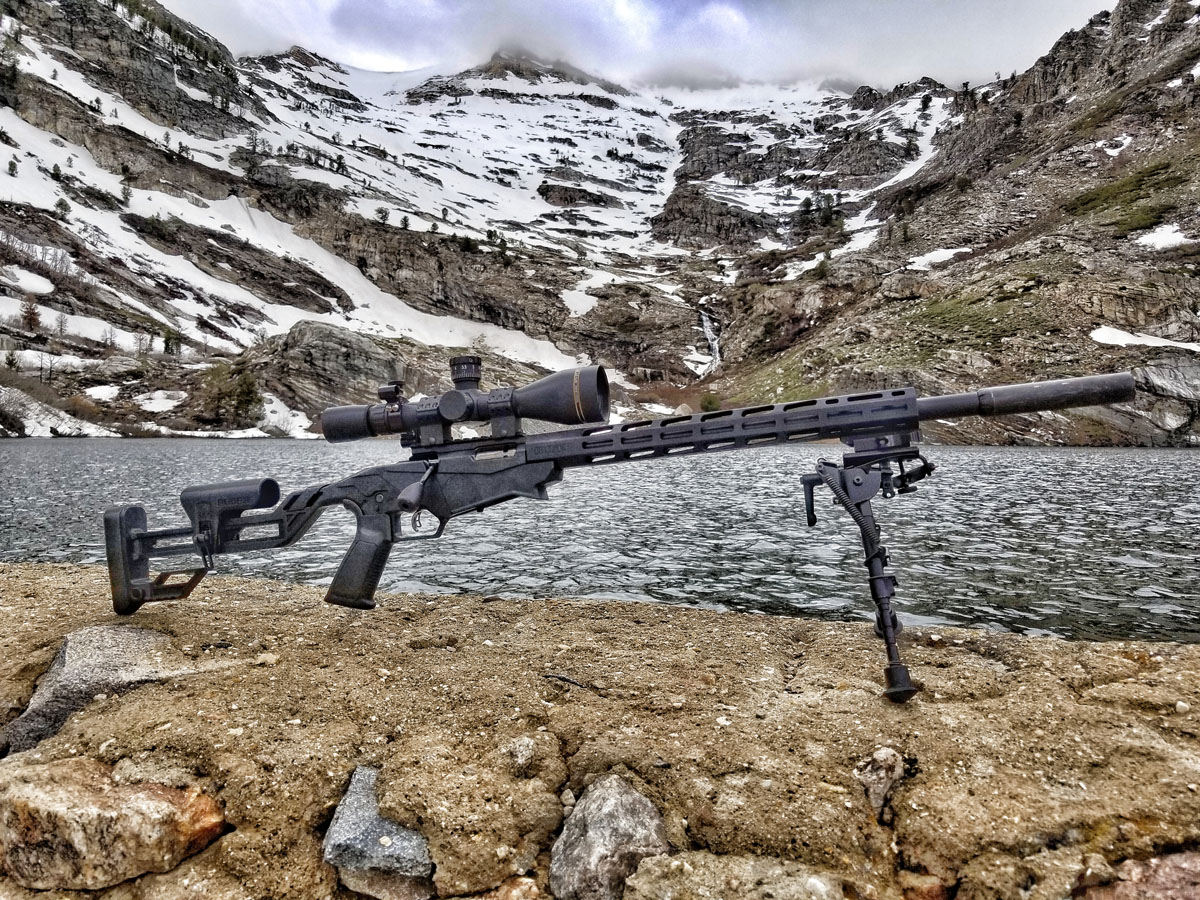 It's an excellent alternative to the 10/22 for those looking for a bolt action or who just like the AR-style platform–and it uses the same magazine as the 10/22.
But enough about the 10/22. It'll get its turn. Let's talk about the Ruger Precision Rimfire on its own merits.
It's easily one of the most accurate .22 rifles currently available, especially for its price point, and it's highly adjustable and customizable, just like its centerfire big brother.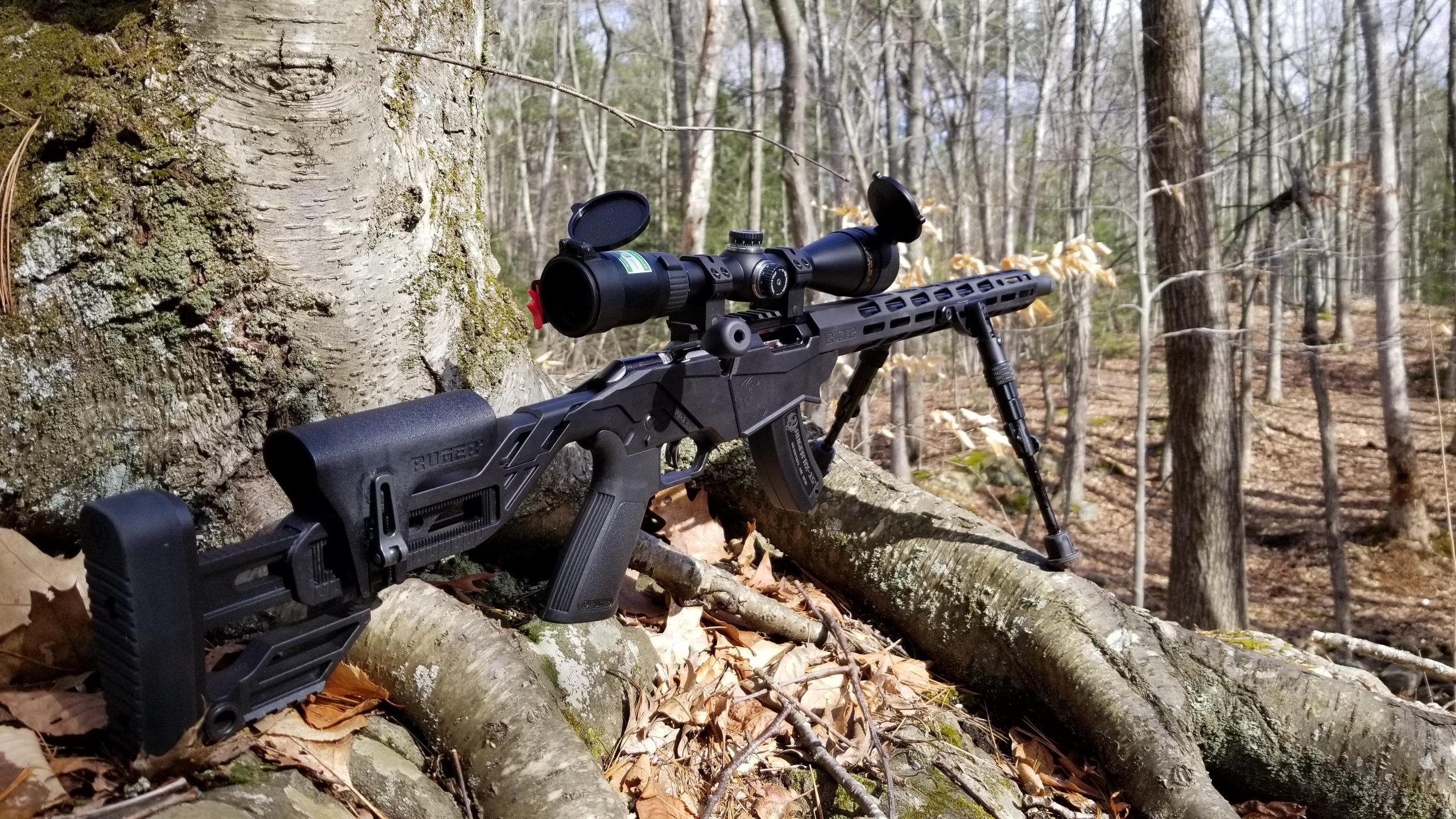 The adjustable stock allows you to adjust the length of pull and comb height, with the former being adjustable between 12" and 15.5" and the overall length adjusting between 35.13″ and 38.63″.
It weighs in a 6.8 pounds, but the stock also has a Picatinny bag rider for attaching a rear monopod, a QD pocket for attaching a sling, and a window for tethering a squeeze bag, all to help you manage the weight.
It has the same oversized bolt handle as the Ruger Precision Rifle, and the Big-Gun bolt throw adjustment allows you to switch from a 1.5" bolt throw to a 3" bolt throw.
Ruger Marksman Adjustable™ trigger allows you to switch the trigger pull range from 2.25 to 5 pounds. The wrench is stowed in a compartment in the buttstock.
It has an AR-style pistol grip, 45° reversible safety selector, and a 15 round capacity magazine.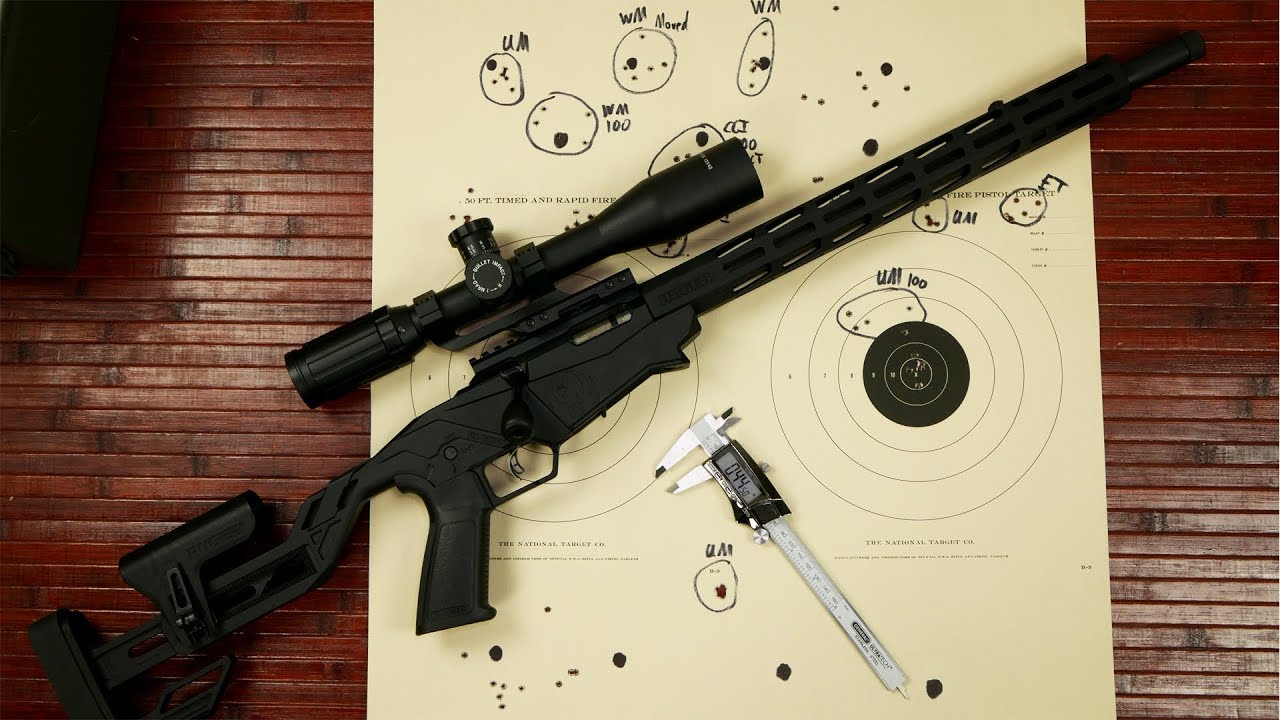 The 18" cold hammer-forged 1137 alloy steel target barrel is threaded for muzzle accessories. It's surrounded by the 15" aluminum free-float handguard with Magpul M-LOK slots on all sides and a black, hard-coat anodized finish.
The rifle doesn't come with any sights, but those M-LOK slots make it super easy to add your own preferred ones and it has an anodized Picatinny scope base. 
The Ruger Precision Rimfire is a great option for rimfire only competition, like NRL22, or as an intro to precision rifles, especially for kids.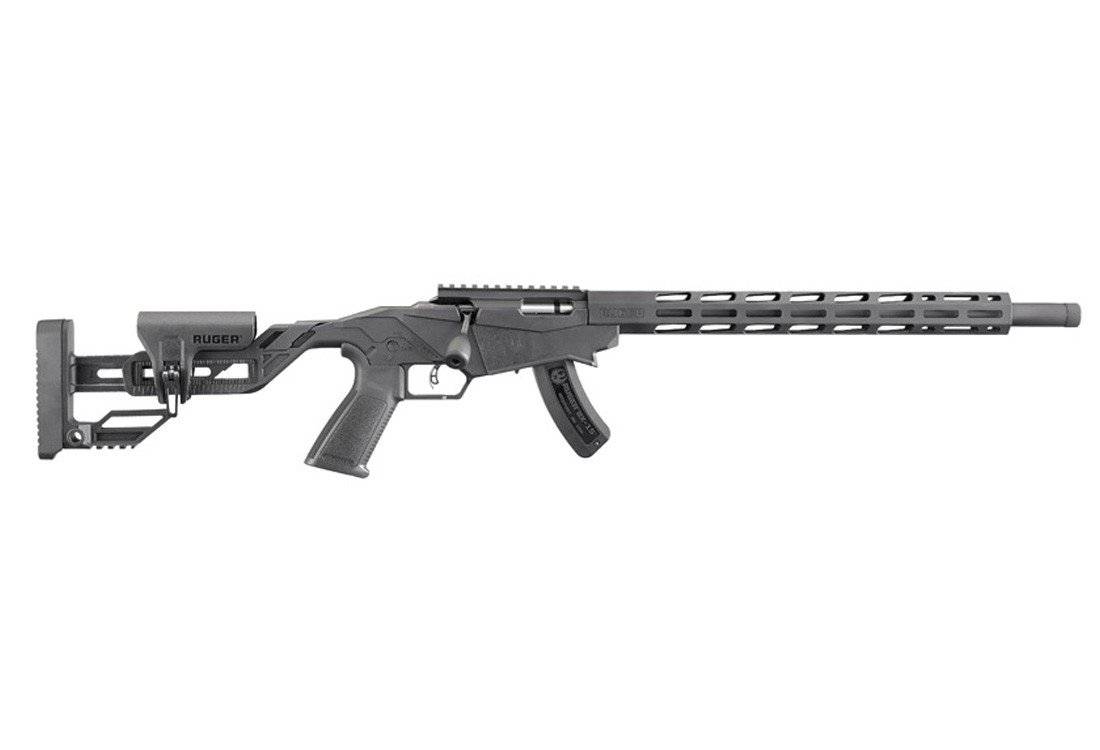 Ruger Precision Rimfire
Pros
Quick Fit Precision Rimfire Adjustable Stock
AR Pattern Grips
Threaded Cold Hammer Forged Barrel
If you're just looking for a plinking or varmint hunting gun, you probably don't need all the bells and whistles that the Ruger Precision Rimfire has, but don't let that stop you if you really like this rifle.
Henry is best known for their classically styled lever-action rifles with silky smooth performance. The U.S. Survival AR-7 is a whole different animal, but it has the same stellar quality that Henry is known for.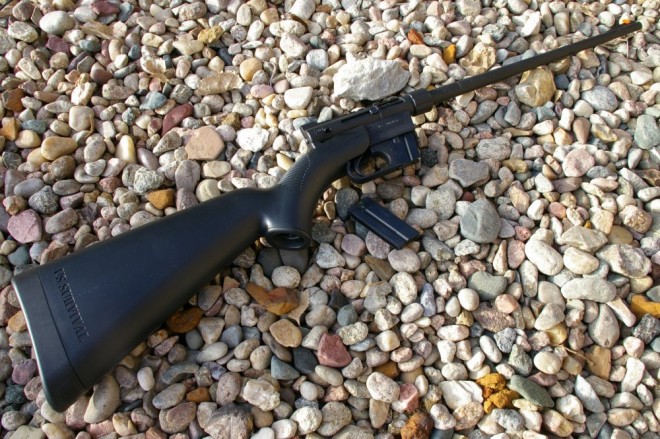 The AR-7 was first designed in 1959 by Eugene Stoner, the same mind behind the AR-10, AR-15, and the AR-5, on which it was based. It's been manufactured by a handful of different companies since Armalite sold the production rights in 1973, but Henry has been making the AR-7 since 1997.
The AR-5 was designed for the US Air Force as a breakdown survival rifle for the crews of downed planes. The AR-7 was designed to be its civilian counterpart, and many of the same traits that appealed to the Air Force also appeal to civilian outdoorsmen.
As a breakdown rifle, it disassembles into two parts without any tools, and the barrel and receiver stow inside the stock, which is made of ABS plastic and is impact and water resistance to keep the gun safe and sound. It has a rubber buttplate pad for comfort while shooting.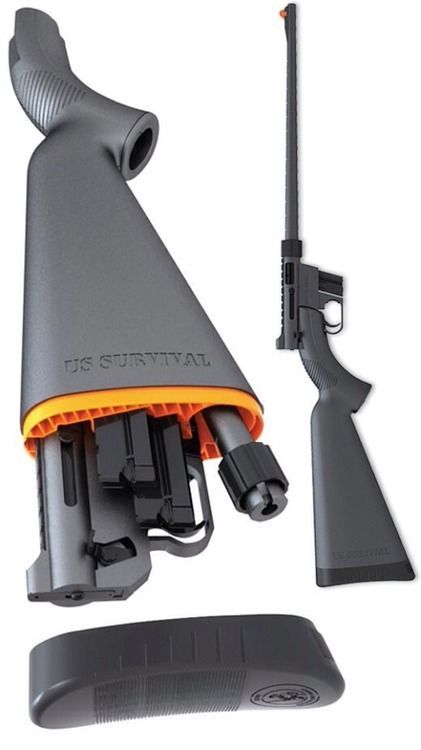 It has a cast aluminum receiver and steel-lined barrel with a composite housing, and the whole thing coated in Teflon for durability. The receiver is grooved to allow you to attach a scope, but also has an adjustable peep rear sight and fixed blade front sight.
The rifle is lightweight, just 3.5 pounds, and, when broken down and parts are stowed, is only 16" long broken down (35" fully assembled), small enough to fit in backpacks, dry bags, and the cargo areas of boats and planes.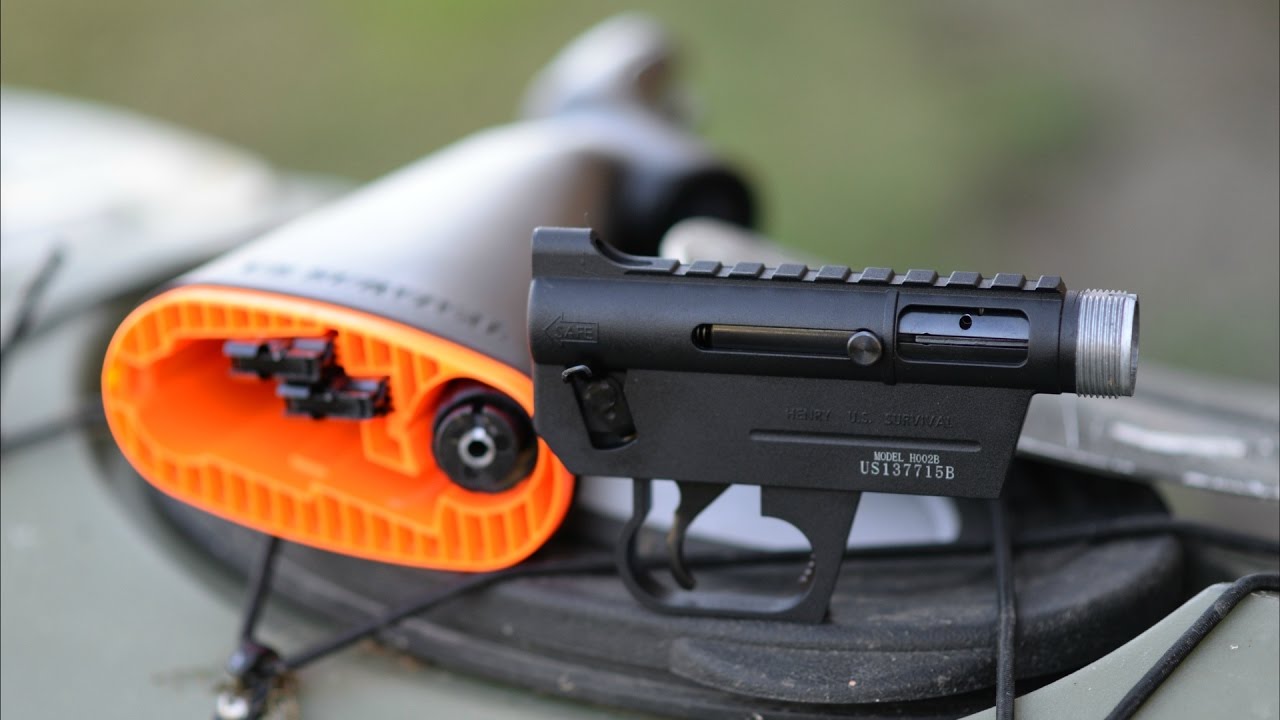 It comes with two eight-round magazines. Eight rounds is lower than a lot of other .22s but the total of 16 rounds is still more than most that come with a single magazine and, ultimately, the one disadvantage hardly outweighs all of the AR-7's positive features.

Henry Survival Rifle AR-7
Pros
Lightweight, Compact, Simple to use
Self-contained when stored, Waterproof, Easy to reassemble
Cons
Sight style is a bit dated
Other Henry .22s like the Classic Lever Action .22 and Henry Golden Boy are also great options if you're looking for something that looks and feels more like the traditional Henry rifle.
Marlin claims that the Model 60 is one of the most popular .22 rifles in the world, and with 60 years of continuous production and more than 11 million rifles sold, that's not hard to believe. It's also the only rifle on this list that comes in at less than $200.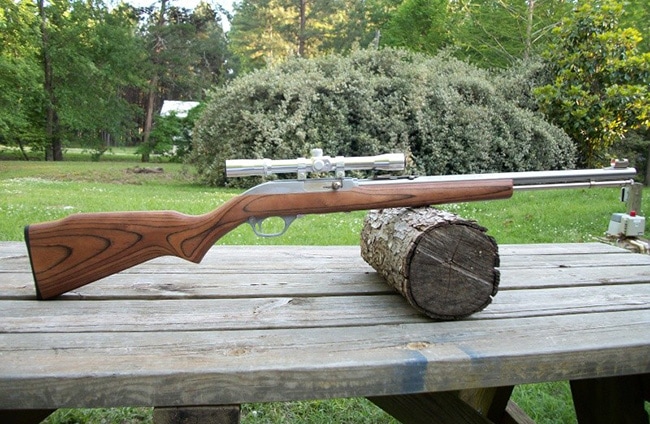 It has an autoloading action with side ejection and a straight blowback design, as well as manual and patented automatic "last-shot" bolt hold-open. The 19" barrel has Micro-Groove rifling for excellent accuracy and tight groups.
The entire design is simple and straightforward, making it malfunctions rare and the rifle easy to clean and maintain.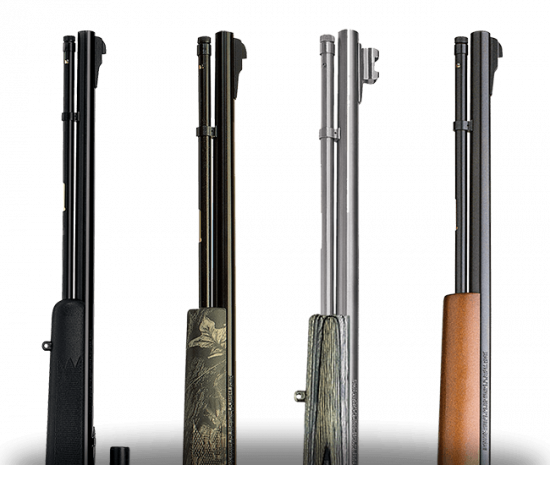 Its receiver is grooved for a scope mount, but the Model 60 also has an open front sight and adjustable rear sight. It's a classic sight system, but some might call it "outdated." Fortunately, it's very easy and straightforward to swap them out.
The cross-bolt safety is easy to reach from the trigger, even for small hands. 
There are 6 different rifles in the Model 60 line, but the classic one has a walnut finished hardwood stock with a full pistol grip and Mar-Shield coating for durability. 
The brass magazine tube holds 14 shots, which is strong as it is, but if you happen to find one made pre-1968, lucky you, you get four extra rounds.
Unfortunately, the mag can be a bit slow to reload, but at least you've got plenty of rounds before you have to do it again. Tube magazines also tend to be less prone to jams than box fed magazines, another advantage to counterbalance the slow reloading.
With plenty of great features, a long history of excellent performance, and a very budget-friendly price tag, the value on the Marlin Model 60 is unparalleled. It's equally well suited for recreation, small game hunting, and beginner level competition, and it's a great option for teaching new shooters how to care for their own rifle.

Marlin Model 60
Pros
Affordable
Last-shot bolt hold-open
14-round capacity
Plus you could spend the money you save on upgrades, like a great scope or new sights.
Like the Ruger Precision Rimfire, the Smith & Wesson M&P Sport has a sportier, AR-style design, as opposed to the classic look and feel of the Browning SA-22 and the Marlin Model 60.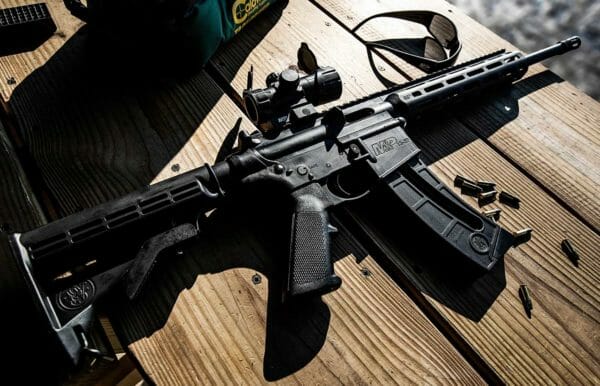 It doesn't have all the adjustability and extra features of the Ruger Precision Rimfire, but it's also more budget-friendly, running about $80 to $100 cheaper depending on the retailer. 
It's also two pounds lighter despite having a similar length, thanks to the shorter handguard and the polymer receiver and frame, including the full-size pistol grip. In addition, it has the highest capacity magazine of any rifle on this list with 25 rounds.
On the other hand, the polymer frame, while lighter, lacks the durability of a steel or aluminum one. 
The Smith & Wesson M&P 15-22 Sport has a 16.5" carbon steel barrel with a 1 in 15" twist and an Armornite finish. Around the barrel is a 10" M&P Slim Handguard with a Magpul M-LOK rail to make it easy to add your favorite accessories.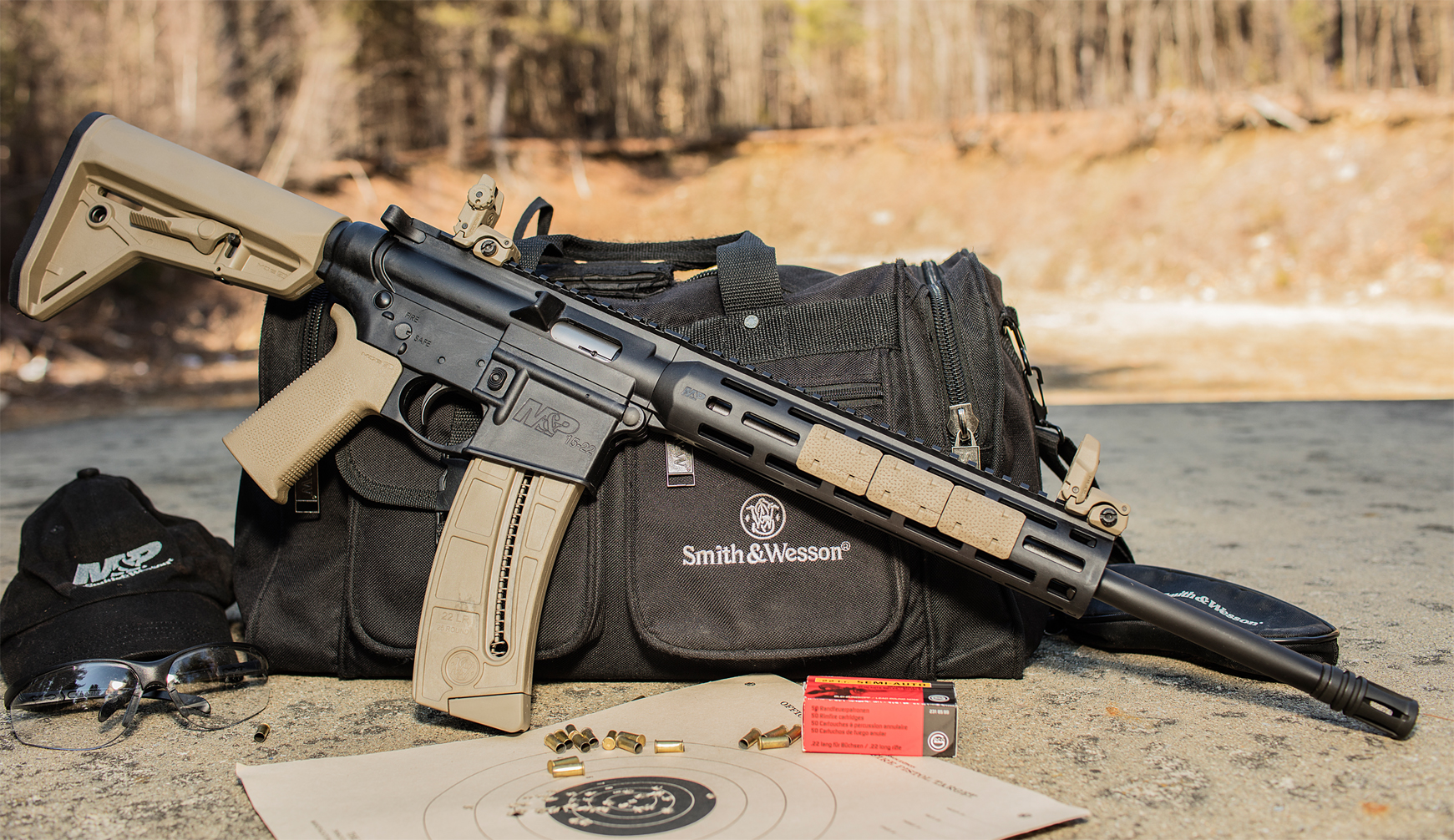 In addition, it's easy to attach additional Picatinny rails for further mounting, and Smith & Wesson includes one 2" rail with the rifle. 
The M&P 15-22 Sport also comes with Magpul MBUS Folding Sights, one of the most popular systems for modern sporting rifles. 
The receiver features a two-position safety, shell deflector, and functioning charging handle. It has a six-position CAR stock with a sling loop.
The classic frame finish is matte black, but there are also Flat Dark Earth, Robin's Egg Blue Platinum, pink Muddy Girl, and Kryptek finishes that are harder to find.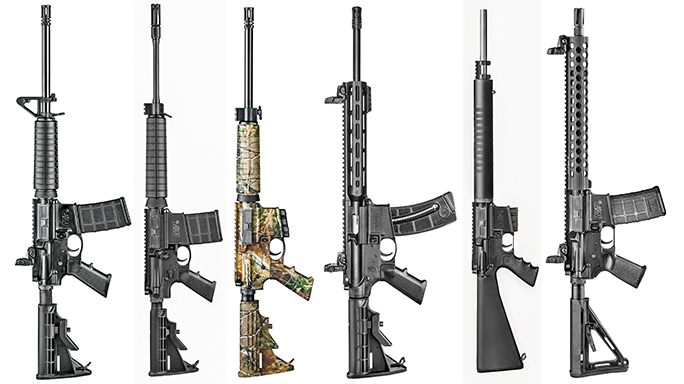 The similarities between the Smith & Wesson M&P 15-22 Sport and the AR-15 make it an excellent training rifle for familiarizing new shooters with the AR-15 platform or for training with the platform with a less expensive round.
It's not a perfect replacement for .223, but it's better than not training at all if you have a limited budget.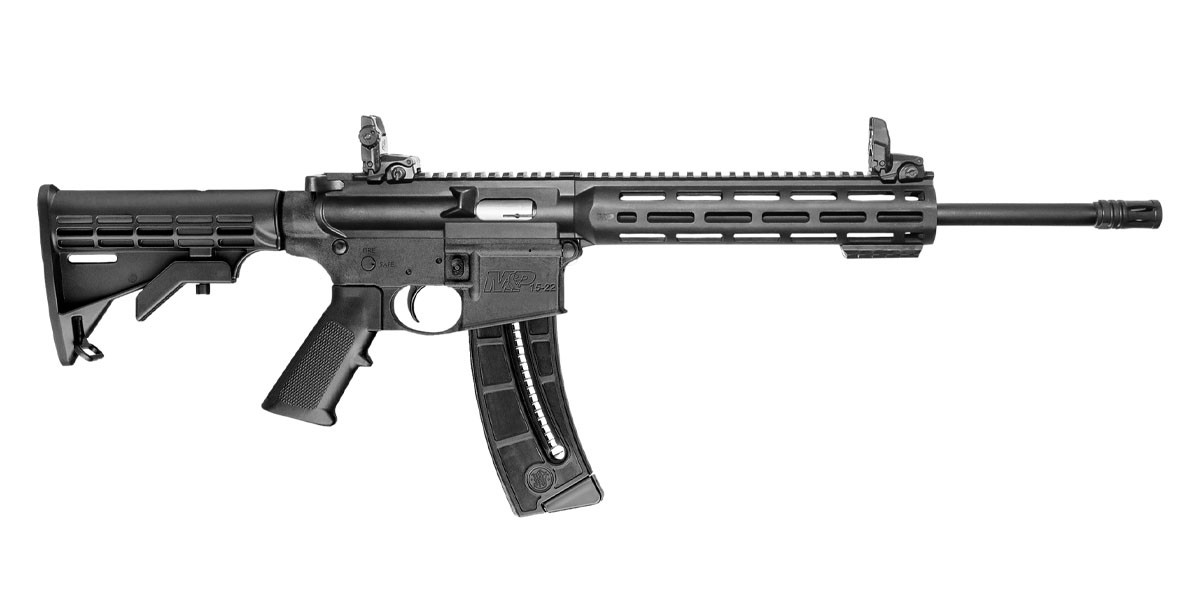 Smith & Wesson M&P 15-22 Sport
Pros
Semi-Auto Blow Back Action
25-round capacity
16.5" carbon steel barrel
The 15-22 Sport is also a great rifle for both hunting and recreational shooting, though it doesn't have nearly the accuracy of the Ruger Precision Rimfire, so competitive shooters may want to opt for the Ruger instead. 
According to Ruger, the 10/22 rifle platform is the most popular .22 platform in the world. Now we can't say for sure that that's true, but we certainly don't have a hard time believing it. 

And that popularity has led to one of the primary advantages of the 10/22: the huge aftermarket selection of parts and accessories. In fact, you can build a 10/22 yourself entirely out of aftermarket parts. 
This makes the 10/22 ideal for upgrading to fit exactly your wants and needs or doing a custom build.
However, the 10/22 as produced by Ruger isn't too shabby either. 
The 10/22 Carbine is the flagship rifle, though there are several other variations, each optimized for a specific purpose (including a takedown version), and several models with different materials and finishes within each variation. All are excellent with the same highly reliable inner workings.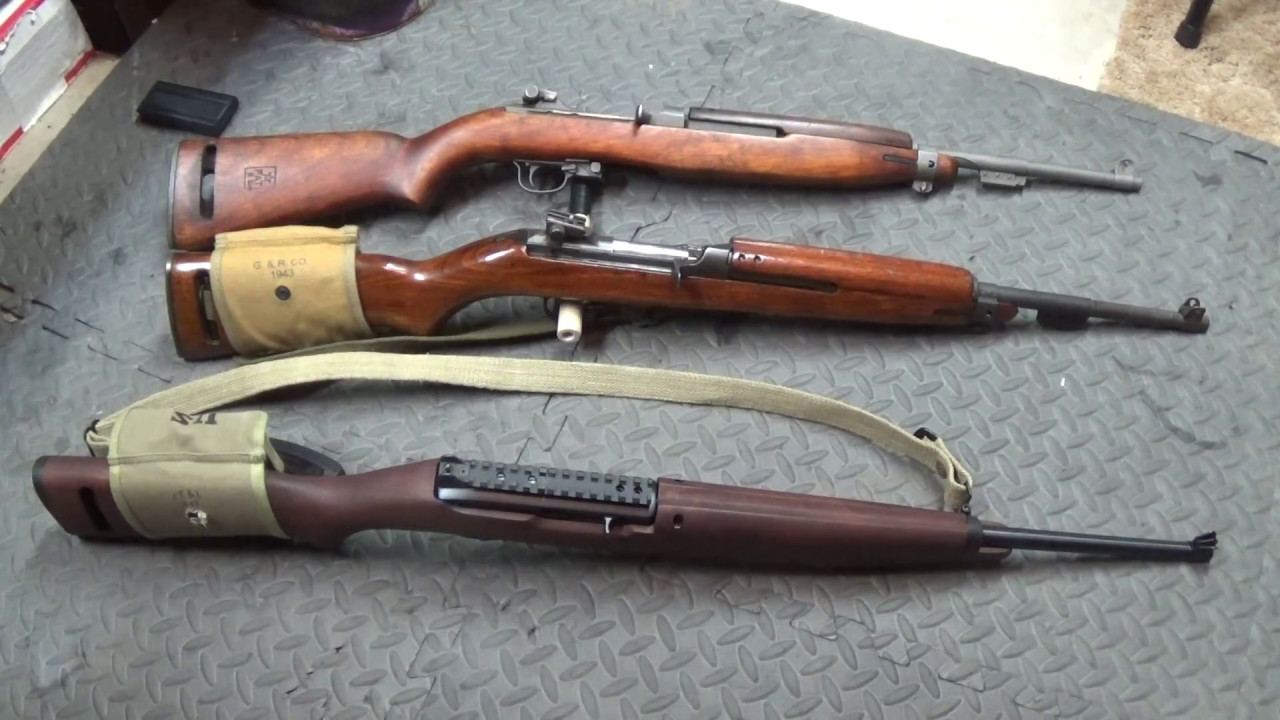 For convenience's sake, however, we're talking about the 1103 model, which is the standard, traditional 10/22 model. 
It has an 18.5" cold hammer-forged barrel with six grooves and a 1:16″ RH twist. The barrel attaches to the receiver with a two-screw V-block system.
The detachable 10 round capacity rotary magazine smoothly and reliably feeds rounds thanks to a rotor that separates each cartridge. The mag release provides a smooth drop for the magazine and its prominence makes it easy to use.
The positive, cross-bolt manual safety is similarly easy and intuitive to use thanks to its push-button design.
In addition, the glass-filled polymer trigger housing assembly has been heat-stabilized and precision-made to allow it to resist impact, abrasions, and the elements. 
The 1103 model doesn't have an integrated rail (though other models do), but it does have a combination scope base adapter that works with both Weaver-style and .22 tip-off scope mounts.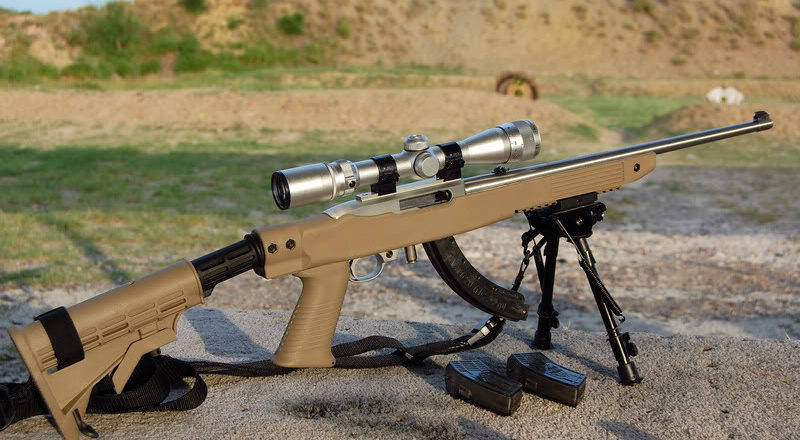 The barrel and receiver are made from alloy steel with a satin black finish, while the stock is hardwood. Other models feature a stainless steel barrel and receiver with a clear matte finish as well as black synthetic or laminate stocks. 
But again, thanks to the incredible availability of aftermarket upgrades and accessories, your 10/22 can be whatever you make of it. And, despite all of its advantages, it's the second most affordable rifle on this list, after the M&P 15-22 Sport. You can use all the money you saved to start on those customizations.

Ruger 10/22
Pros
Incredibly versatile
Lots of aftermarket upgrades
Detachable Rotary Magazine
The standard 10/22 carbine makes an excellent all-purpose rifle, but the other variants are optimized for specific purposes, including hunting and competition.
Parting Shots
That's a wrap on the best .22LR rifles.
Each rifle here is a great option, but each has its own advantages and disadvantages.
For a more luxe, elegant rifle, the Browing SA-22 is a stellar option, while the Marlin Model 60 is best for more limited budgets. 
The Ruger Precision Rimfire and Smith & Wesson M&P 15-22 Sport are both awesome AR-style .22s, though the former is best for those that need a high degree of precision and customization, while the latter is good for the more casual user. 
The takedown design of the Henry U.S. Survival AR-7 is an ideal survival rifle and, finally, the Ruger 10/22 is an excellent all-around weapon as it is, but it's also perfect for customizing into the exact rifle you want when a factory design just won't do the trick.
Do you have a favorite .22LR rifle? What's your favorite thing to use .22 for? Tell us all about it in the comments below.