Enhance your shooting with the best AR-15 magazines crafted for reliability and performance.
Whether you're training at the range or ensuring home defense readiness, multiple high-quality magazines are essential.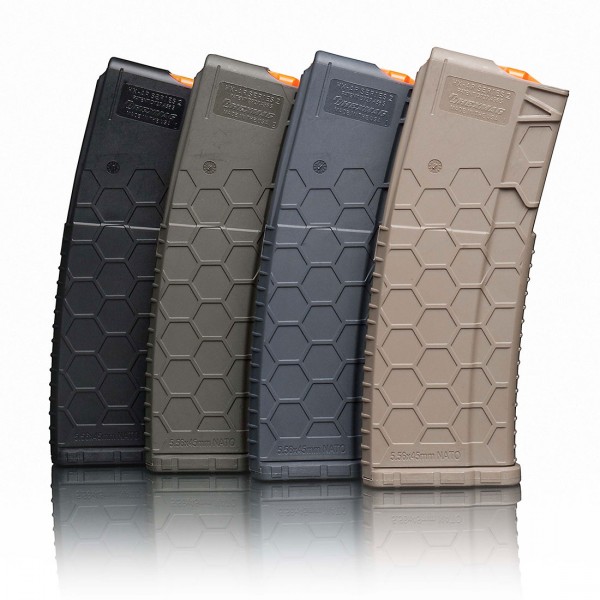 Our expert-tested roundup guides you to the perfect mag choices for your AR-15 setup.
While your AR-15 may come with a factory magazine, the savvy shooter knows one is never enough. Magazines are the lifeline of your rifle—prone to wear and crucial in various situations.
We've narrowed down top-performing magazines for functionality and reliability to elevate your AR-15's performance.
THE QUICK LIST
Table of Contents
Loading...
Top 6 AR-15 Magazines: Trusted Performance for Every Shooter
1. Best Overall Pick – Magpul PMAGs
Best Overall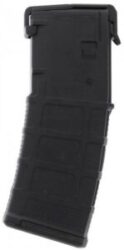 Magpul PMAG GEN M3
Pros
Works in any Stanag firearm
Impact and crush resistant all-polymer body
Easy to find and buy
Magpul PMAGs are the industry standard for AR-15 magazines, combining reliability with durable, impact-resistant polymer construction.
The M2 model is designed exclusively for the AR-15/M4 platform, while the M3 version is compatible with a variety of STANAG 5.56 firearms, making it a versatile choice for any shooter.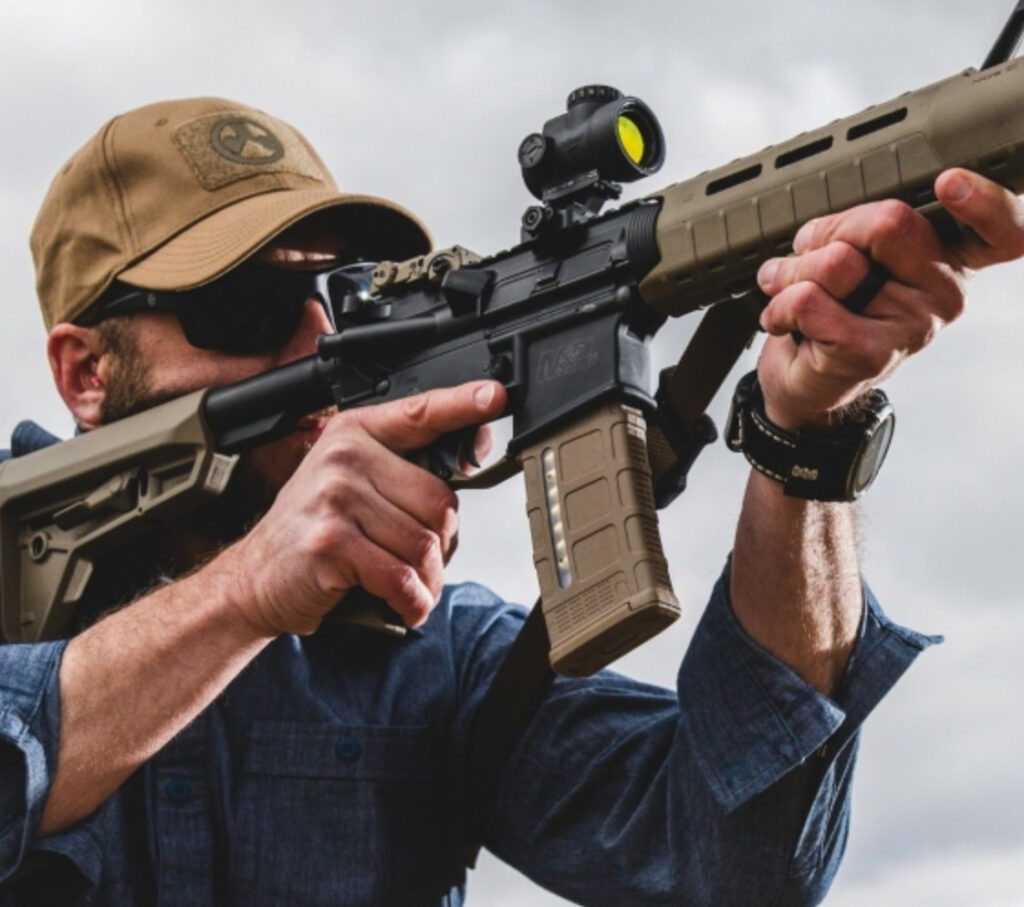 Magpul PMAGs are available in multiple capacities, from 10 to 40 rounds, catering to various needs and legal requirements.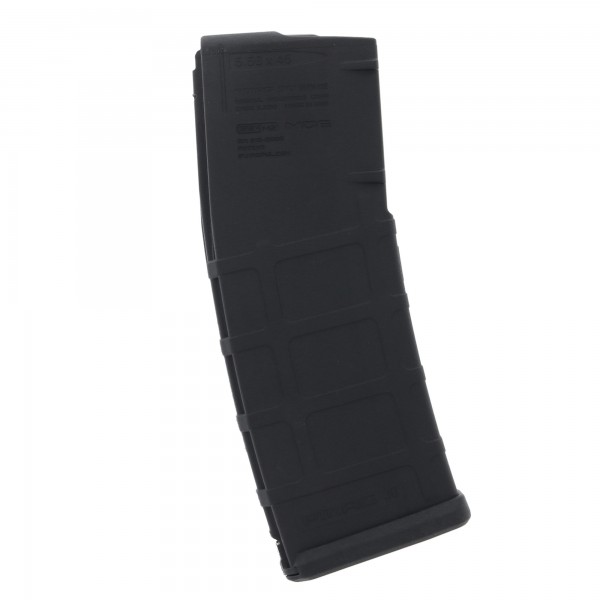 Magpul M2 MOE PMAG
Pros
Fantastic reliability and durability
Pop-off dust cover to prevent dirt or sand from fouling the mag
Overtravel insertion stop
Cons
Can require slight modification to insert well
They also offer models with a window for quick round-count checks.
Renowned for their ease of maintenance and consistent performance, PMAGs are a top choice for both recreational shooters and professionals alike.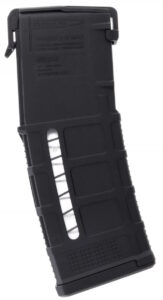 Magpul PMAG GEN M3 Window Model
Pros
Works in any Stanag firearm
Impact and crush resistant all-polymer body
Easy to find and buy
2. Best Clear Mag – Lancer Systems L5AWM
Best Clear Mag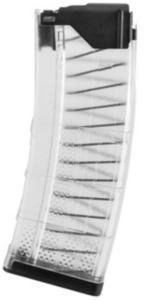 Lancer Systems L5AWM
Pros
Durable, affordable, and reliable
Transparent polymer magazine
Steel feed lips
Cons
Weak spring
Reports that mags won't seat when fully loaded
Lancer Systems L5AWM magazines set themselves apart with a blend of polymer body and hardened steel feed lips, offering the best of both worlds.
The full translucency of these magazines provides instant visual on your round count from any angle, a feature highly appreciated in high-stress environments or competitive settings.
Lancer magazines are also designed to withstand harsh use, making them a favorite for tactical applications.
Available in a range of colors and capacities, these magazines not only perform exceptionally but also allow for personalization and compliance with state-specific laws.
3. Best for Multiple Guns – Hexmag Series 2
Best for Multiple Guns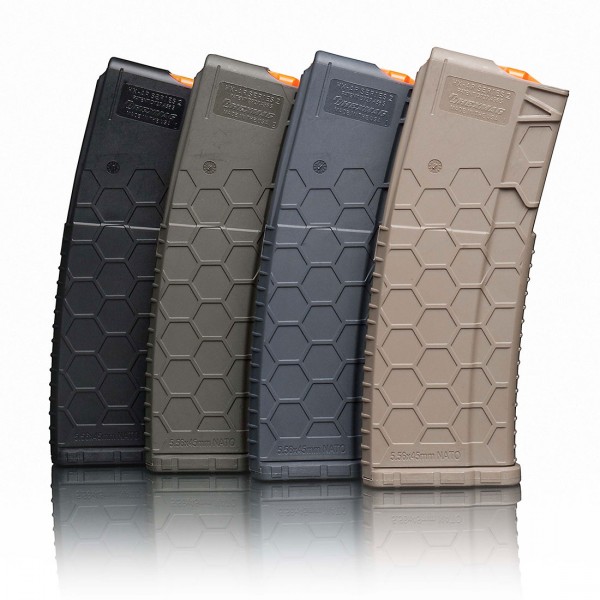 HexMag AR-15 30-Round Magazines
Pros
Tool-less design for easy floor plate removal
Textured for better grip
Stripper clip compatible
Cons
Tight to fit into mag well
After a rocky start, Hexmag Series 2 magazines have established themselves as reliable and innovative.
The patented HexID Color Identification System allows for quick ammo identification and personalization. The Series 2 improvements include reinforced feed lips, a revised catch pocket, and a more secure spring anchor, ensuring these magazines perform under the most demanding conditions.
Hexmag offers a unique combination of customization, reliability, and aesthetic appeal, making them a solid choice for shooters looking to tailor their gear to specific requirements.
4. Best Metal Mag – Brownells USGI Metal Mag
Best Metal Mag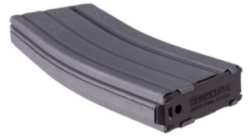 Brownells USGI Metal Magazine
Pros
A solid USGI-style metal mag
Light, thin, and easy to carry
Inexpensive
Cons
Not as durable as polymer mags
For traditionalists and enthusiasts of military-style components, Brownells offers a line of USGI Metal Mags that reflect the classic design with modern manufacturing standards.
These magazines are lightweight, durable, and provide a nostalgic aesthetic that complements any vintage or retro AR build.
With a variety of capacities and the trusted Brownells name, these metal magazines are a reliable, cost-effective option for those who prefer the feel and performance of metal over polymer.
High-Capacity AR-15 Magazines for Extended Shooting Sessions
5. Best Drum Mag – Magpul D-60 Drum
Best Drum Mag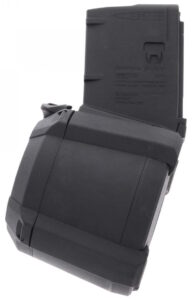 Magpul PMAG D-60 Drum
Pros
Fun and dependable high capacity magazine
Easy to clean
Affordable and easy to buy
Cons
Bulky and heavy
Difficult to carry spares
The Magpul D-60 drum magazine is a high-capacity solution that maintains a relatively low profile. Its 60-round capacity allows for extensive shooting sessions without frequent reloads, ideal for competitive shooting and defensive scenarios.
The drum design ensures a more balanced weight distribution, which can be crucial in dynamic shooting situations.
Built with the same polymer technology as the PMAGs, the D-60 is durable, reliable, and easier to load than many other drum magazines on the market.
6. Best Coffin Mag – SureFire 60-Round
Best Coffin Mag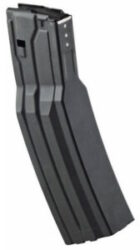 SureFire 60-Round "Coffin" Magazine
Pros
Shaped like a traditional magazine
Easy to store and carry
Affordable and reliable
Cons
Not as reliable as the Magpul D-60
SureFire's 60-round high-capacity magazines offer a traditional magazine profile with a significantly increased round count.
Known as "coffin" mags due to their shape, these are popular for their reliability and for maintaining a familiar handling experience.
The SureFire magazines are constructed with high-quality materials and are designed to fit comfortably in standard magazine pouches, making them practical for those who need more rounds on hand without the bulk of a drum.
Enhancing Your Magazines with Accessories
1. Magpul Ranger Floor Plate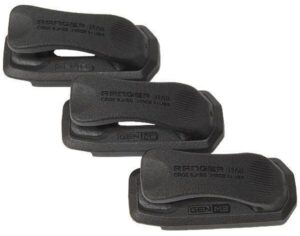 Magpul Ranger Floor Plate
Pros
Balances your mag as a monopod
Doubles as a pull tab
Easy to install
Cons
May not fit in mag pouches with flap closures
These floor plates not only aid in magazine handling and stability but also facilitate quicker and more efficient magazine changes.
The addition of a Ranger Floor Plate can be particularly beneficial in high-pressure situations where time and reliability are of the essence.
2. Lancer Systems AR-15 Magazine Coupler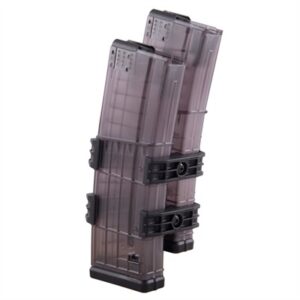 Lancer Systems AR-15 Magazine Coupler
Pros
Helps you reload quickly and easily
Lightweight
Cons
Designed for Lancers, may not fit other mags
Some construction issues
A practical solution for those who prioritize speed in reloading, this magazine coupler is sturdy, reliable, and maintains a low profile, allowing for smooth transitions between magazines.
Key Reasons to Invest in Extra AR-15 Magazines
Magazines are consumables: they break, wear out, and when they fail, they're replaceable, not repairable.
Beyond the inevitability of wear, having several magazines enhances your range time and is critical in competitive and defensive scenarios. Stocking up isn't just practical; it's a strategic move for any gun owner.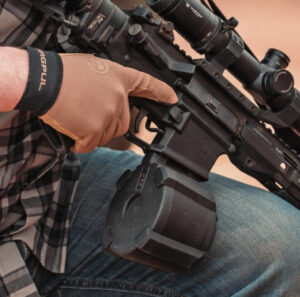 Selecting the "Right" AR-15 Magazine
Focus on reputable manufacturers to avoid the pitfalls of poorly made mags.
We prioritize reliability and functionality—does the magazine feed correctly? Does it drop free when released? Is the bolt locked back on empty? These are crucial performance markers for any AR-15 magazine.
Polymer vs. Metal AR-15 Magazines: A Balanced Viewpoint
The debate between polymer and metal mags is longstanding.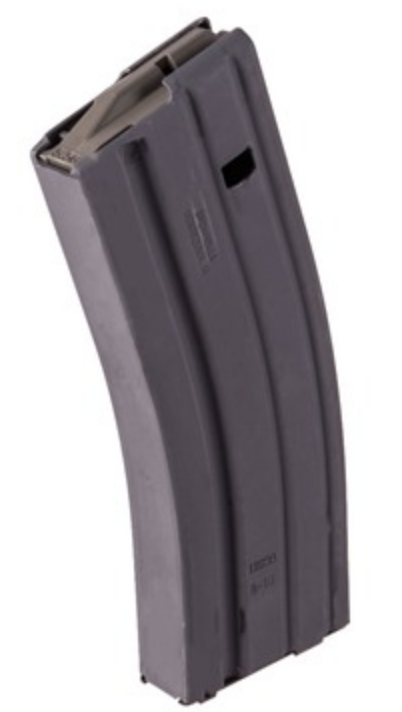 Both materials have merits, but the choice often boils down to feed lips' durability. Metal may be classic and slightly lighter, but polymer offers visible condition checks and resilience.
Ultimately, the choice is about preference, not performance.
Conclusion
Our comprehensive review arms you with the knowledge to choose magazines that will serve you reliably.
From stocking up for practical purposes to preparing for competitive events, these mags are up to the task.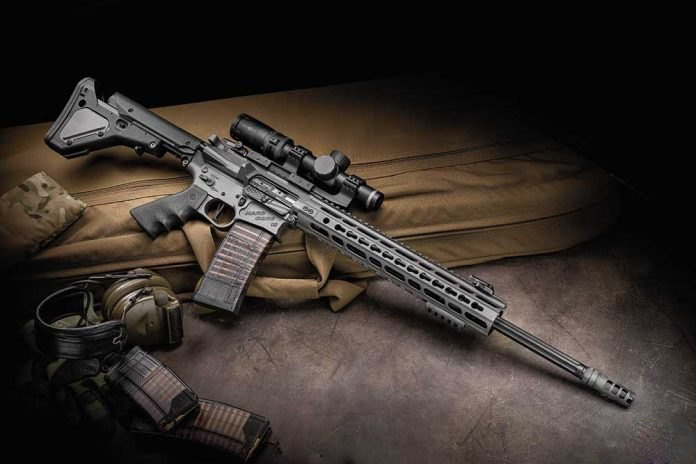 We Want to Hear From You: Do these AR-15 magazines align with your needs, or is there another contender that has earned your trust? Share your preferences and experiences in the comments. And for those looking to expand their collection, don't miss our guide on the Best Places to Buy Magazines Online!