Piston-driven AR uppers are a popular upgrade for shooters looking to get the most out of their rifles.
Picking up a new upper is a great way to get more out of your gun without buying a whole new rifle, and it gives you more options and increased flexibility as well.
Whether you need better performance, want to spend less time cleaning, or you just have that itch that can only be scratched by tinkering with your build, you've come to the right place.
So, let's dive into what it takes to swap to a piston upper, what makes them so great in the first place, and how to choose the best piston upper for your needs (with recommendations).
Why Bother With a Piston Upper?
To understand the appeal of a piston upper, you have to first understand how it works.
To simplify things, let's look at how a direct impingement gun functions.
A DI gun works by sending hot gases, unburnt powder, and carbon fouling back into the breach/receiver area. This, in turn, pushes the bolt back.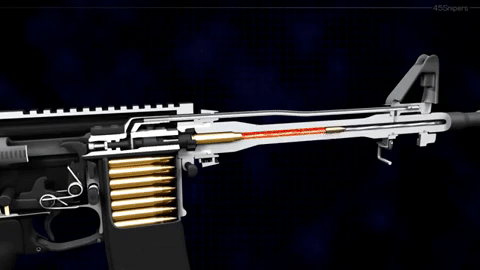 This is a reliable and time-tested method of operation, and there's nothing inherently wrong with it.
However, there are some ways to make it a little easier on the end-user when it comes to maintenance.
First and foremost, with a piston AR, gases are instead used to push, you guessed it, a piston.
That piston vents gas forward and away which actuates a rod. The rod then hits the bolt and things proceed as normal from there.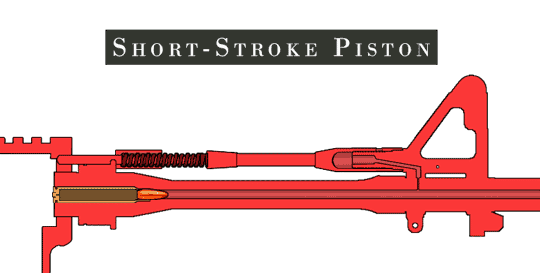 With a piston upper, the bolt stays cleaner!
Because most of that gas vents out the front, the gun also doesn't heat up as fast.
This is a good thing for high-volume shooters as it will increase barrel life. Plus, it improves the overall shooting experience by letting you shoot more without the gun overheating.
Is Swapping to a Piston Upper Worth It?
This is a bit more subjective.
Piston-based uppers are a great upgrade over direct-impingement guns in general, but they have a few downsides as well.
First, and most obviously, they're expensive.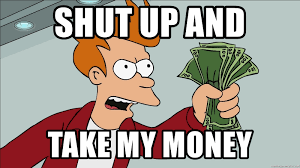 Some piston-driven uppers alone can cost as much as fully-assembled direct-impingement rifles that are ready to go out of the box. That's a lot of money to spend on something that isn't really going to be any more reliable for the average shooter.
Sure, if we had to pick a gun to walk into the woods with, never to return to civilization, we'd pick a piston-driven upper for it. But how likely is that, really? For a bug-out gun, maybe. For the average shooter with an average gun… well, you have to decide that for yourself.
Then again, it's also a lot harder to find parts for a piston-based upper, and many uppers require proprietary parts, so it might not be the best gun for the apocalypse either.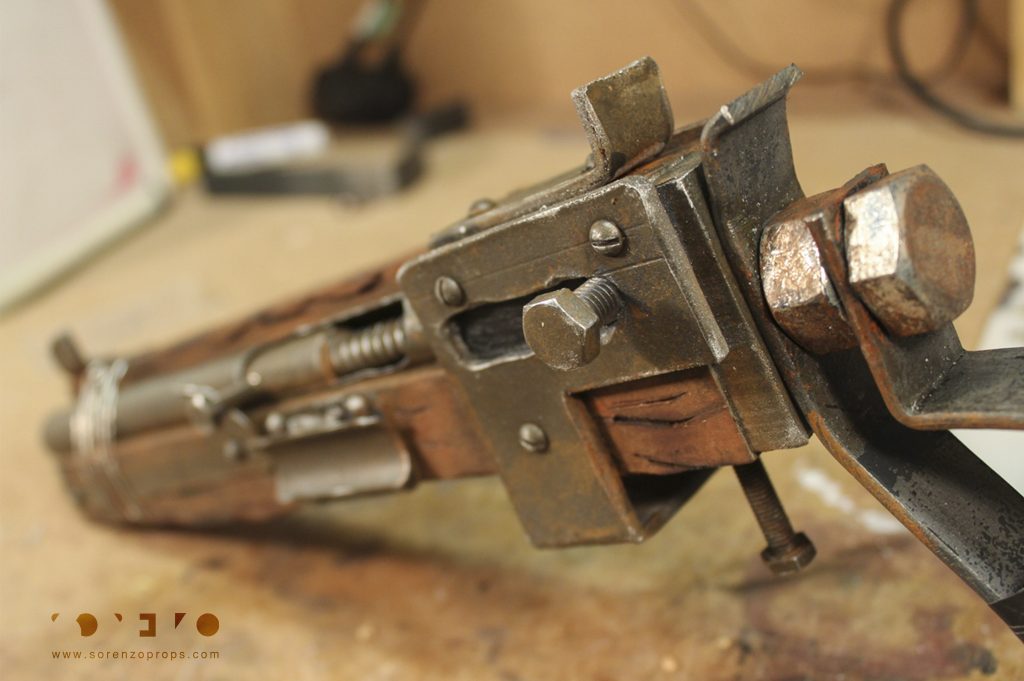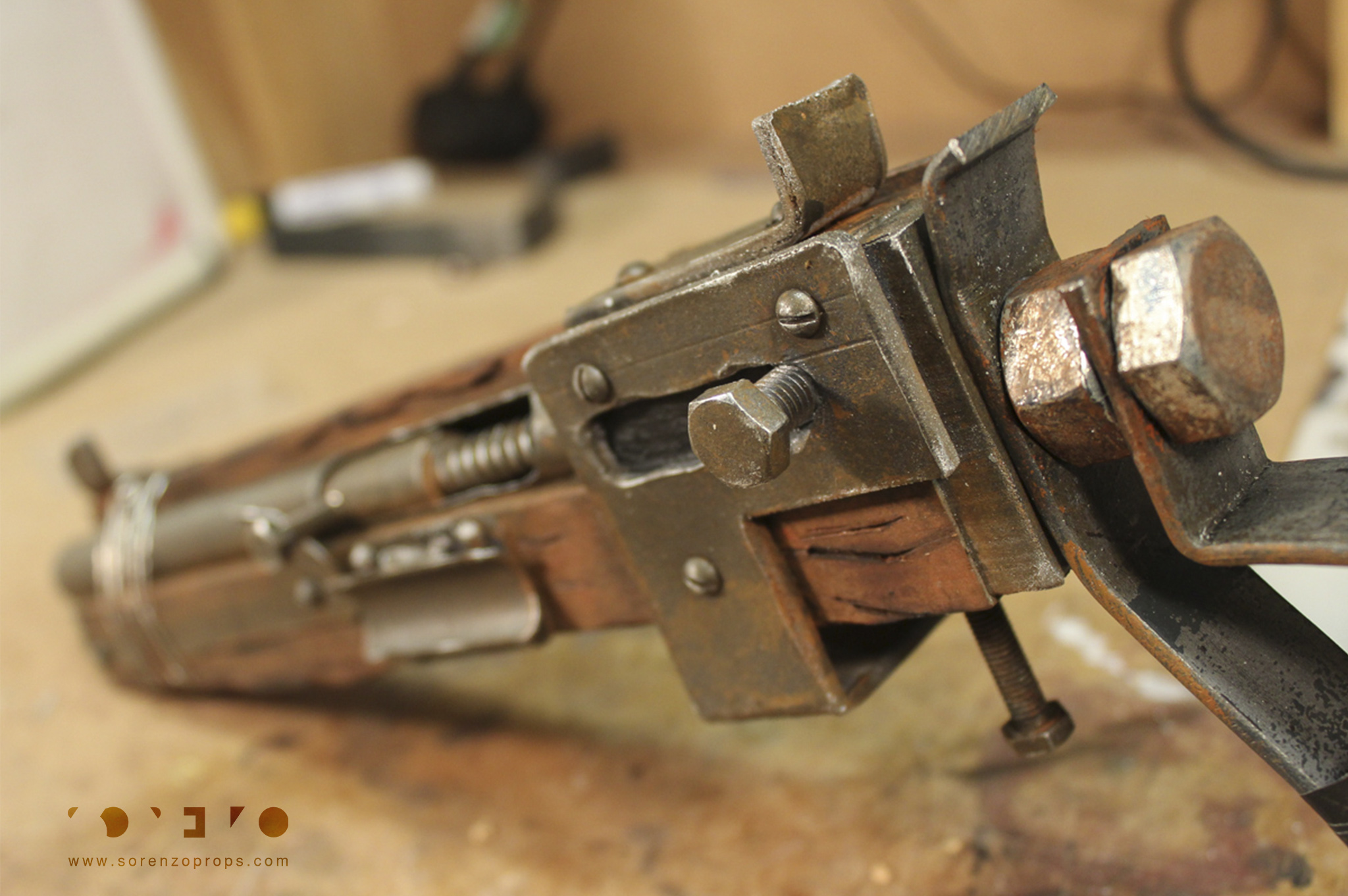 More practically, it means that if something breaks you're going to be stuck buying expensive parts from the manufacturer, instead of say, a generic $20 gas block you can get anywhere in the US.
So at the end of the day, you have to decide if a piston-drive AR upper is worth it.
Best AR-15 Piston Uppers
1. Wolf Performance A1 AR-15 Upper (Best Value Piston AR Upper)
The Wolf Performance A1 is based on the much-beloved T91 rifle from Taiwan and allows the average civilian a chance to own a similar rifle in the much more common and user-friendly AR-15 platform.
The piston system in this is easily paired with any mil-spec lower receiver and gives you all the benefits you would expect from a piston-driven upper.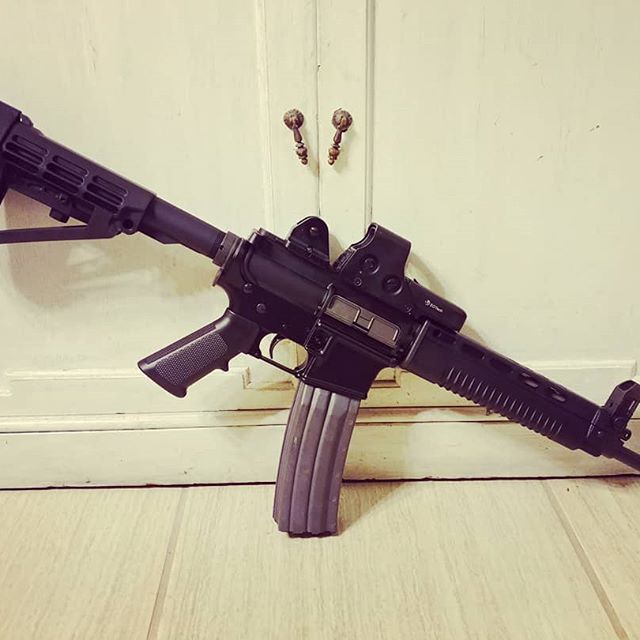 The accuracy is more than good enough for home defense, competition, or varmint hunting, and the chamber is chrome-lined for increased durability and less wear when shooting steel-cased ammo.
The squared-off-looking handguard might seem uncomfortable, but when you pick up this upper, you'll realize it is anything but.
The hammer-forged barrel features a durable nitride treatment, and the rifling is 1:7 twist.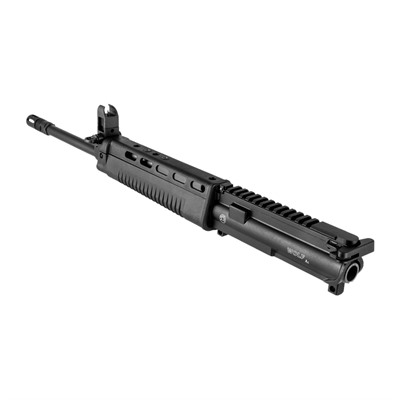 Wolf Performance A1 AR15 Upper
Pros
Includes T91 handguard and charging handle
Chambered in 5.56 NATO
Excellent reliability
Cons
Might be a little too unique for your standard user
Best of all, if you're a fan of the T91, certain parts are interchangeable and the handguard itself is actually sourced from original T91's that have been "civilianized" or demilitarized/decommissioned.
2.Primary Weapon Systems MK1 MOD 2 (Best Overall Piston AR Upper)
PWS has built a reputation of rock-solid quality and excellent design, and their piston-driven upper leaves that reputation very much intact.
The actual upper receiver on this is forged to PWS' exacting specs and is both stronger and lighter than cheaper billet receivers.
It has an easily adjustable, low-profile gas block that will let you dial in the gas system to exactly where you need it to be, eliminating as much recoil as possible and allowing you to easily run a suppressor if you have one.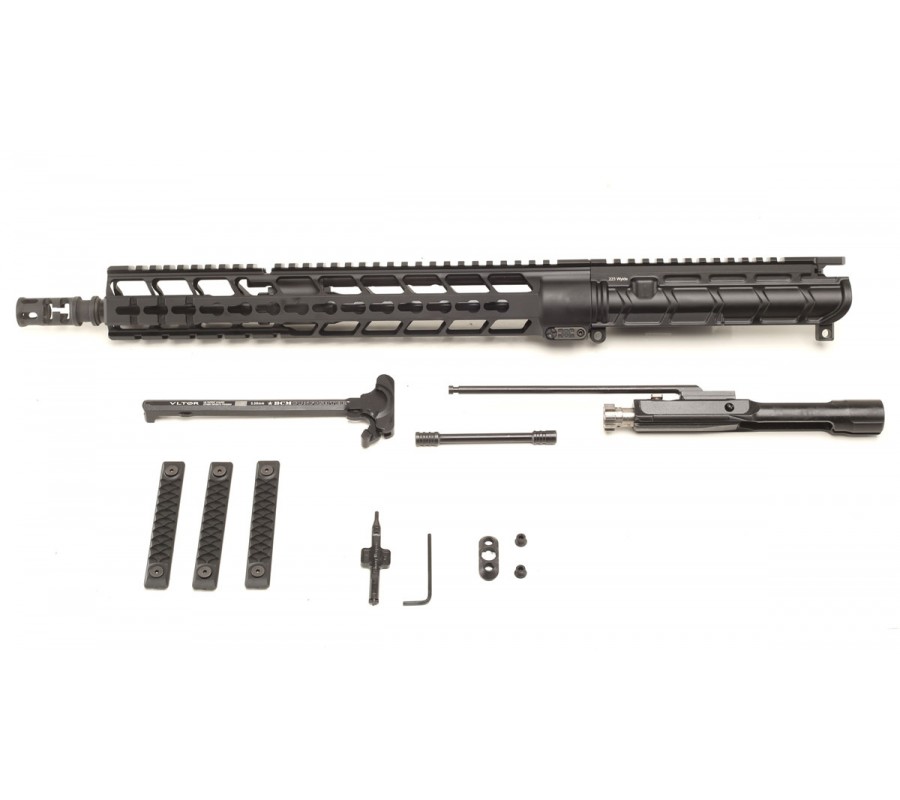 Build quality is superb, and the .223 Wylde chambering gives you more accuracy than the 5.56 NATO round, more reliability than .223 Remington, and the ability to shoot both freely without worrying about damaging your gun.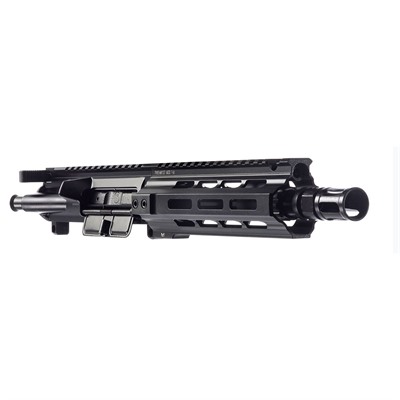 Primary Weapon Systems MK1 MOD 2
Pros
3-setting adjustable gas system
Includes Radian Raptor Charging Handle
Fantastic value
Cons
Not the most affordable option
All in all, you could certainly do worse than the PWS MK1 MOD 2, and you're going to have to spend serious cash if you want to do better.
3. Faxon Firearms ARAK 21 (Best High-End Piston AR Upper)
Faxon firearms started as a high-end barrel manufacturer, and after finding success in that world, turned their attention to innovating other firearms designs as well.
Their ARAK 21 upper has quickly become a favorite of many shooters, and it's easy to see why.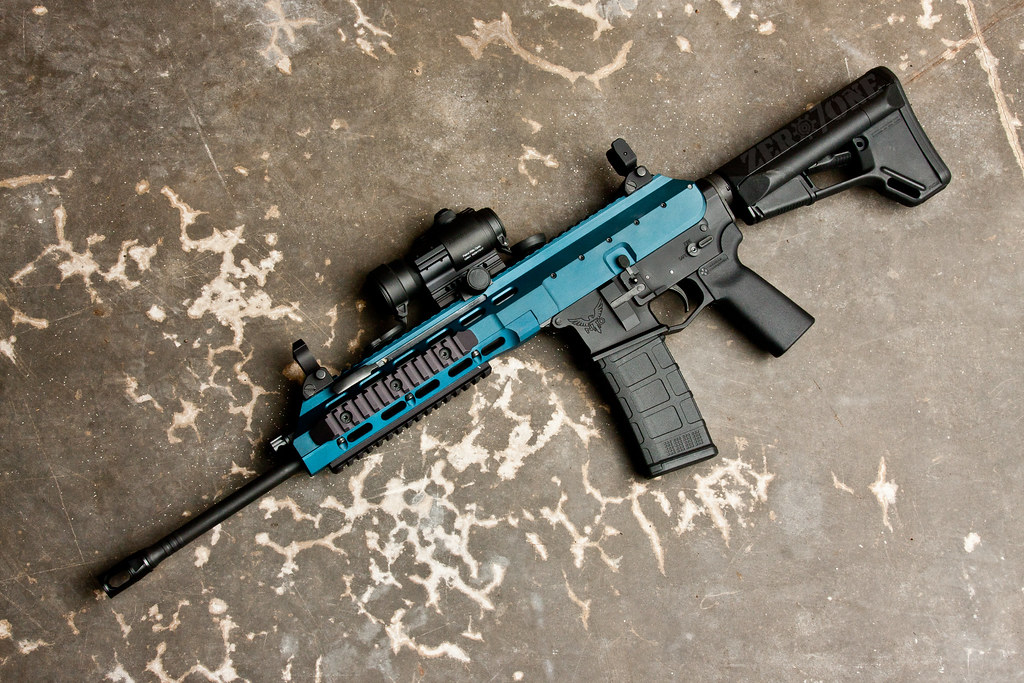 Simply put, this might be the most adjustable upper on the market, and it's completely different from anything else out there.
The barrel system is not quite what we'd call "quick-change" but it is definitely doable in the field, with minimum tools, and is easy enough for almost anyone with basic mechanical skills to do.
Your barrel options are extensive, with .300 BLK, 5.56 NATO, 6.5 Grendel, and 6.8 SPC choices available. If you're looking to get the most out of one lower by having a multitude of upper options, this would seem to be the ideal choice, assuming you have the money to pony up for one.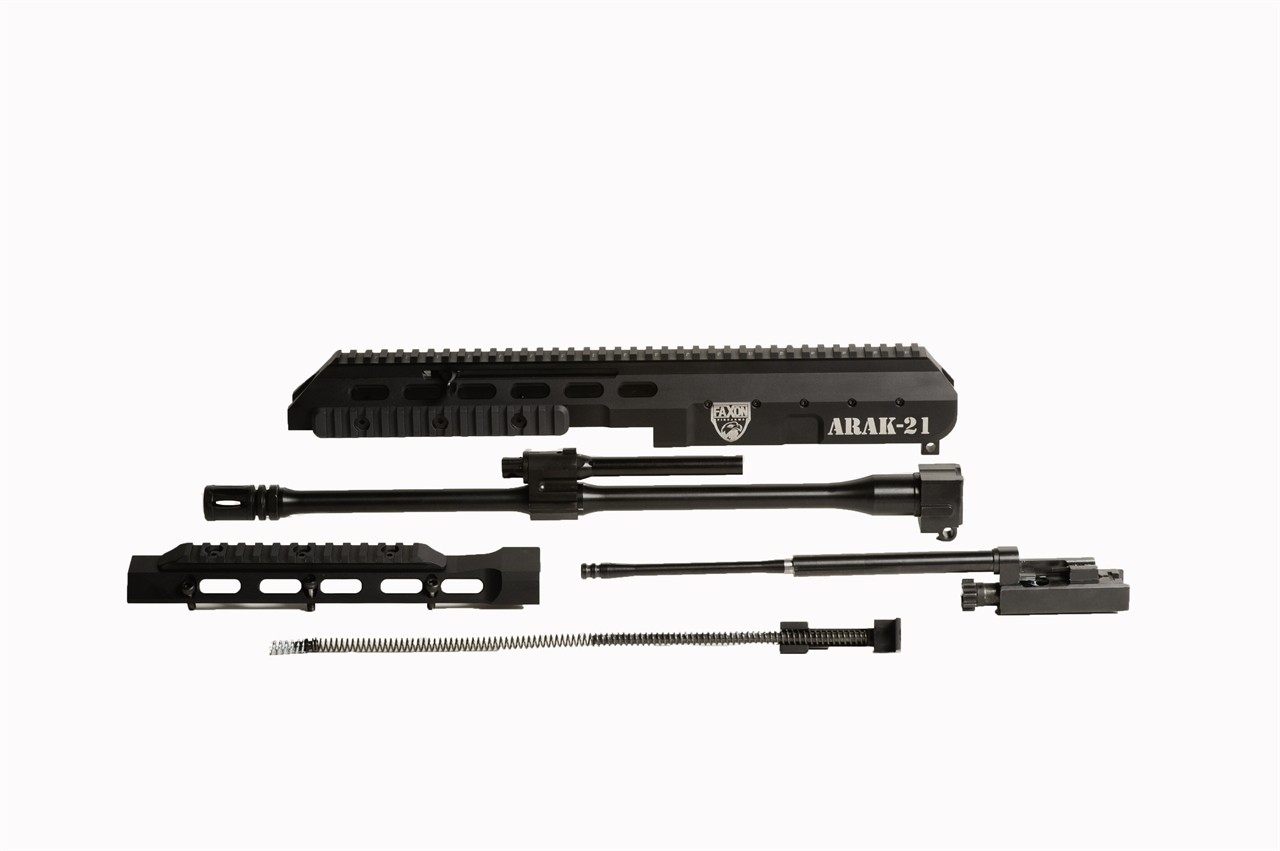 It uses the piston system of an AK-47, a non-reciprocating, reversible charging handle that folds forward and out of the way, an ambidextrous selector switch, and even a dual-opening ejector port that allows you to pick which side the brass gets kicked out of (lefties rejoice).
The gun sounds like an unholy combination of an AR, a Stoner 63, an AK-47, an FN SCAR, and an HK G36 on paper, so you'd be forgiven for thinking it was some kind of cobbled-together Frankenstein gun that neither looks nor performs well.
In truth, the upper looks sharp and has performed so well in testing that it's receiving military attention — which was no doubt in Faxon's mind when they designed it.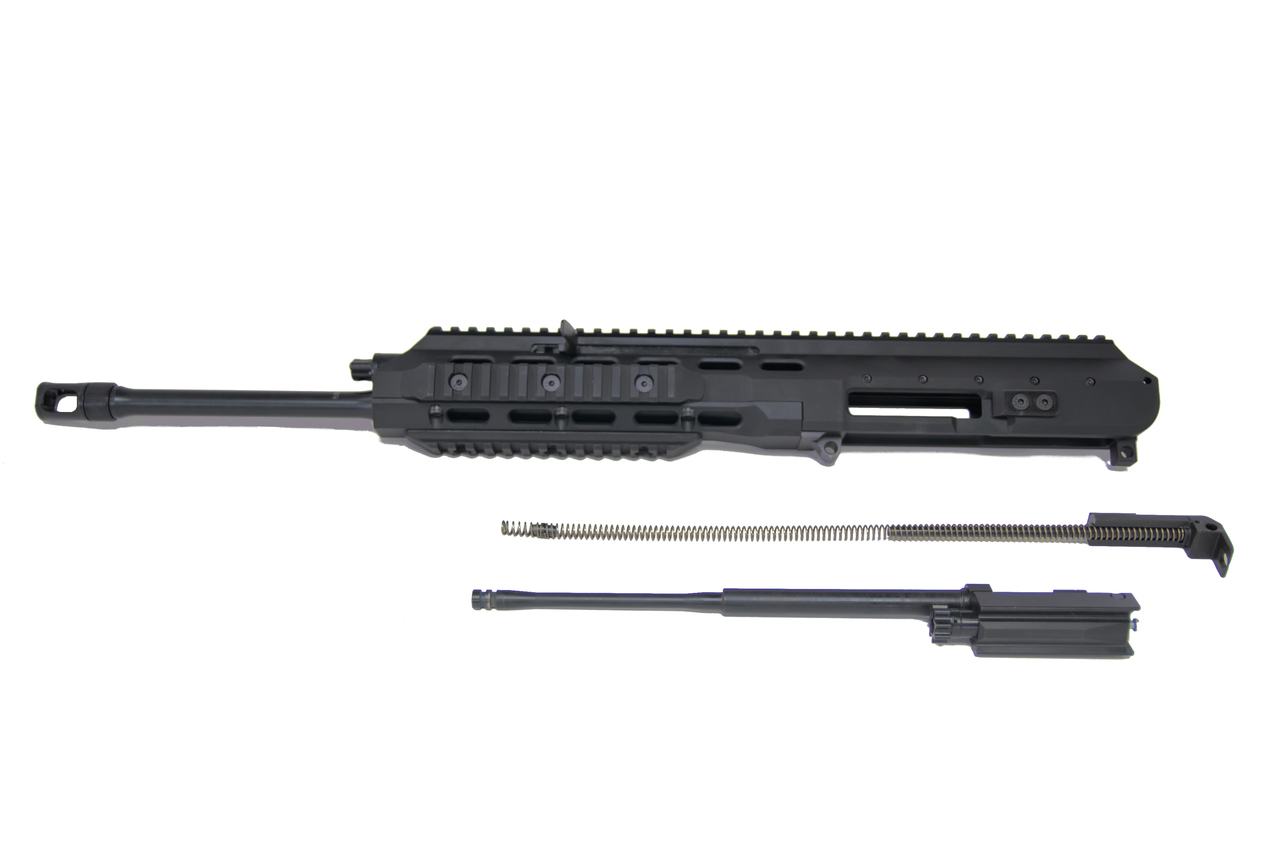 Faxon Firearms ARAK 21
Pros
Lots of barrel options
Great for lefties
Seriously impressive performance
At the end of the day, you almost always get what you pay for in the firearms world, and with the Faxon ARAK 21, you pay a lot in order to get a lot.
4. Adams Arms P Series Uppers (Best If You Need Options)
Want some options all within the same family, then look no further than the Adams Arms P Series.
Available in three-tiered categories, the P series brings you uppers starting at the basics and going all the way up to competition/duty-level.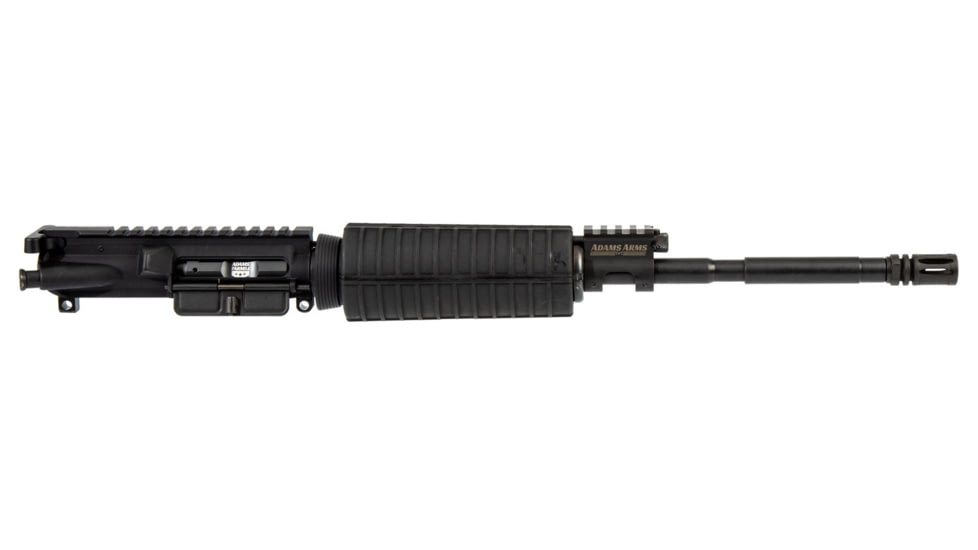 P1 means you get the entry-level goods while P2 offers a more standard package. And rounding it out is the P3 meant for competitors and LE.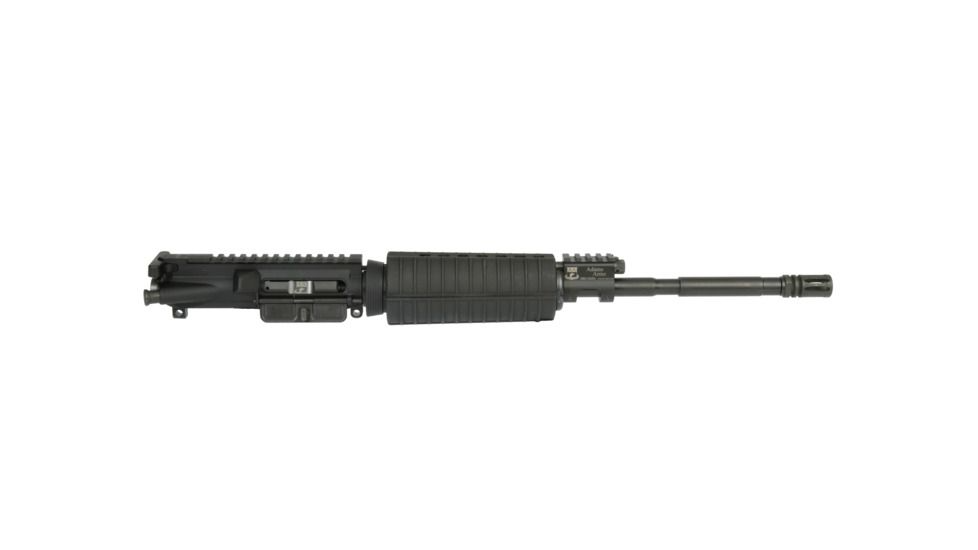 We think all three have their merits, but we really like the P2 and P3 since you get some elevated features like an adjustable gas block.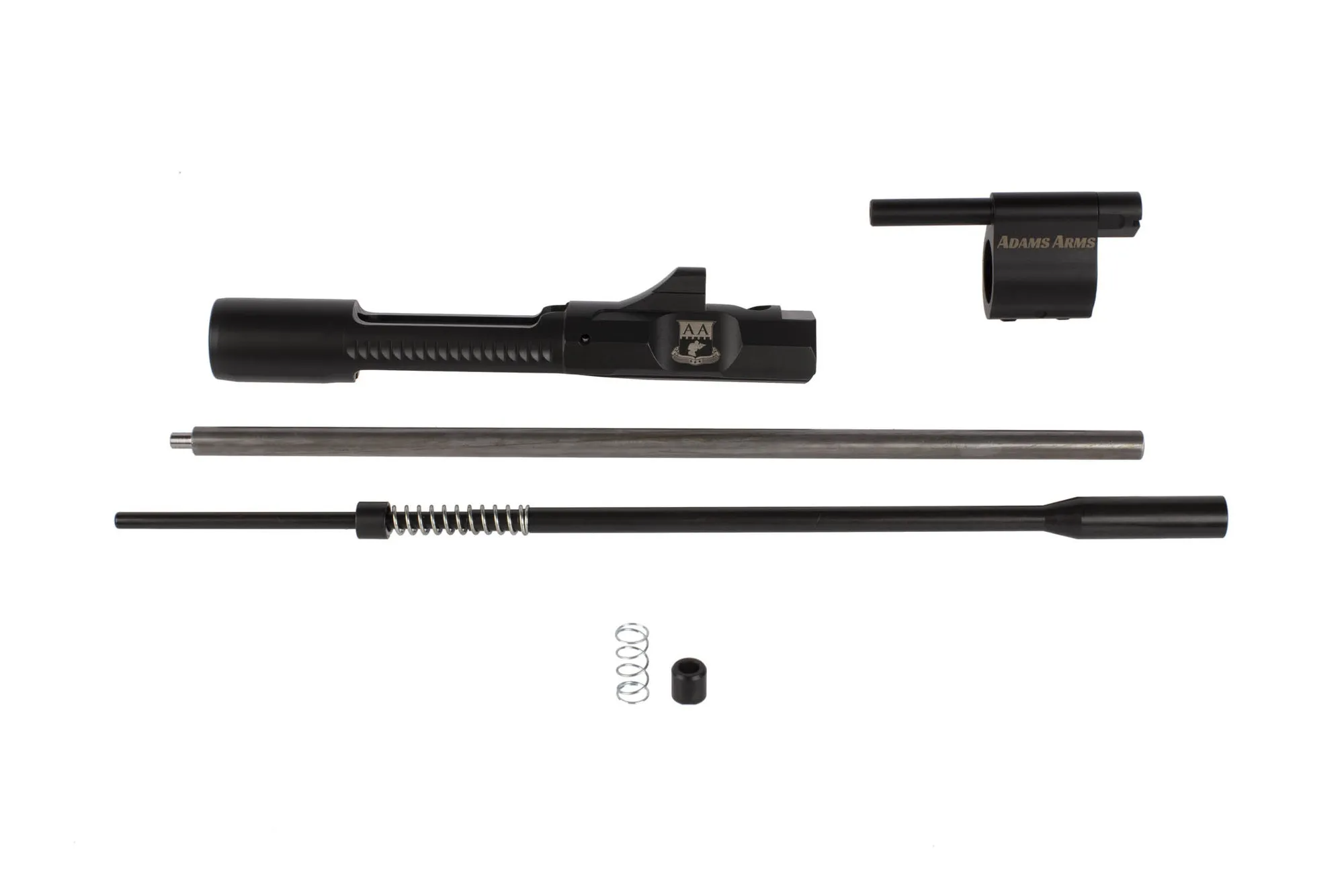 Adams Arms P Series Uppers
Pros
Lots of options
Runs great
Cons
P1 is pretty basic
Can be a bit pricey depending on model
Adams Arms delivers some nice rails on the P series paired with flawless function.
5. Superlative Arms Adjustable Gas Piston Kit (Best Piston AR Upper Conversion Kit)
If you don't necessarily want to swap out your entire upper, you can also trade out parts and turn that direct-impingement beast into a more civilized piston-driven machine…but you need some specialized parts.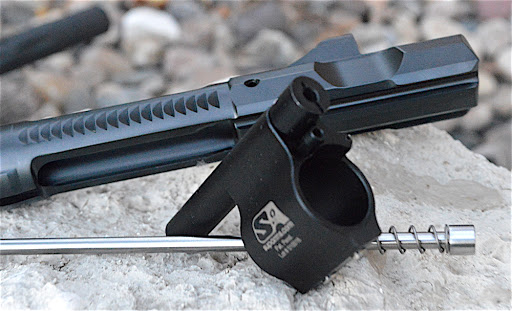 We highly recommend going with a purpose-built kit, like the Superlative Arms Adjustable Gas Piston Kit.
This kit allows you to convert your DI upper into a piston upper with minimum work, and basic hand tools.
You get a great adjustable gas block, and you can get kits for Carbine, Mid, or Rifle-Length guns as your needs dictate.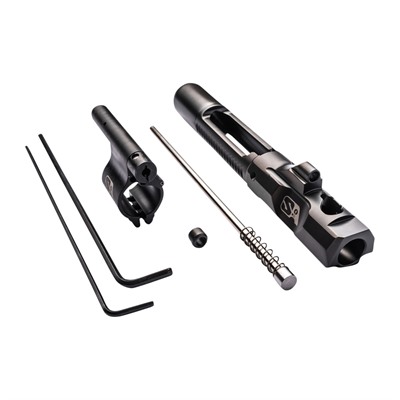 Superlative Arms Adjustable Gas Piston Kit
Pros
Easy to install
30 Locked Positions of gas adjustment
Reduced felt recoil
Cons
Requires some installation
Overall, if you want to try the piston-driven thing, but are on a tight budget, this is a good choice. It's also a nice way to get more out of a lower-quality complete upper you already have, or just one you aren't using.
Final Thoughts
Piston-driven AR uppers are all the rage, but don't let the hype cause you to dismiss these awesome additions as just a fad.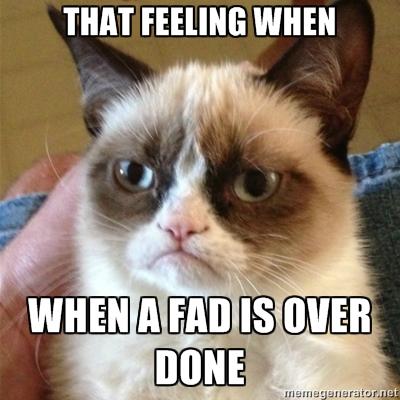 There are real, practical benefits to owning one, and except for the cost, you don't really have anything to lose because they interface with rifles you already have.
If you're looking to upgrade an older AR, or want to put together a new build that's just different from what you've already got, a piston-driven upper might be the way to go.
What do you think of these piston-driven AR uppers? Do you like them? Which is your favorite? Let us know in the comments! You should also check out the best complete AR-15 uppers!