If you want firearms training, you've likely come across the USCCA and its offerings. They've recently revamped their membership perks, so we took a look to see if the new products are still worth the asking price.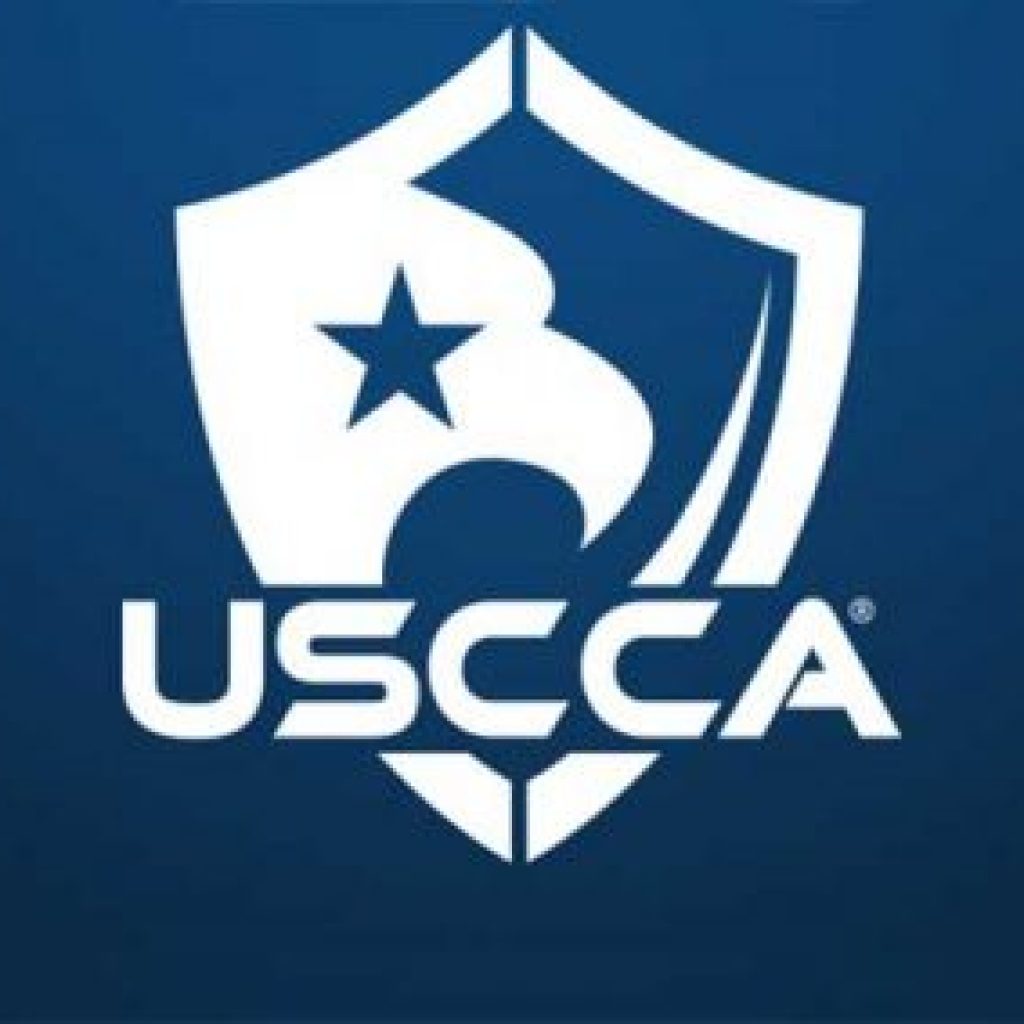 For those who are unfamiliar, the USCCA is the US Concealed Carry Association, and their members get self-defense education, training, and self-defense liability insurance.
Like most membership organizations, there are different tiers of USCCA membership, each with slightly different offerings for members.
Leveling up
The USCCA has streamlined their products down to three tiers of membership, with Gold being the lowest (and least expensive) tier, Platinum being the mid-tier membership, and Elite at the high end.
Gold: $29/mo
Platinum: $39/mo
Elite: $49/mo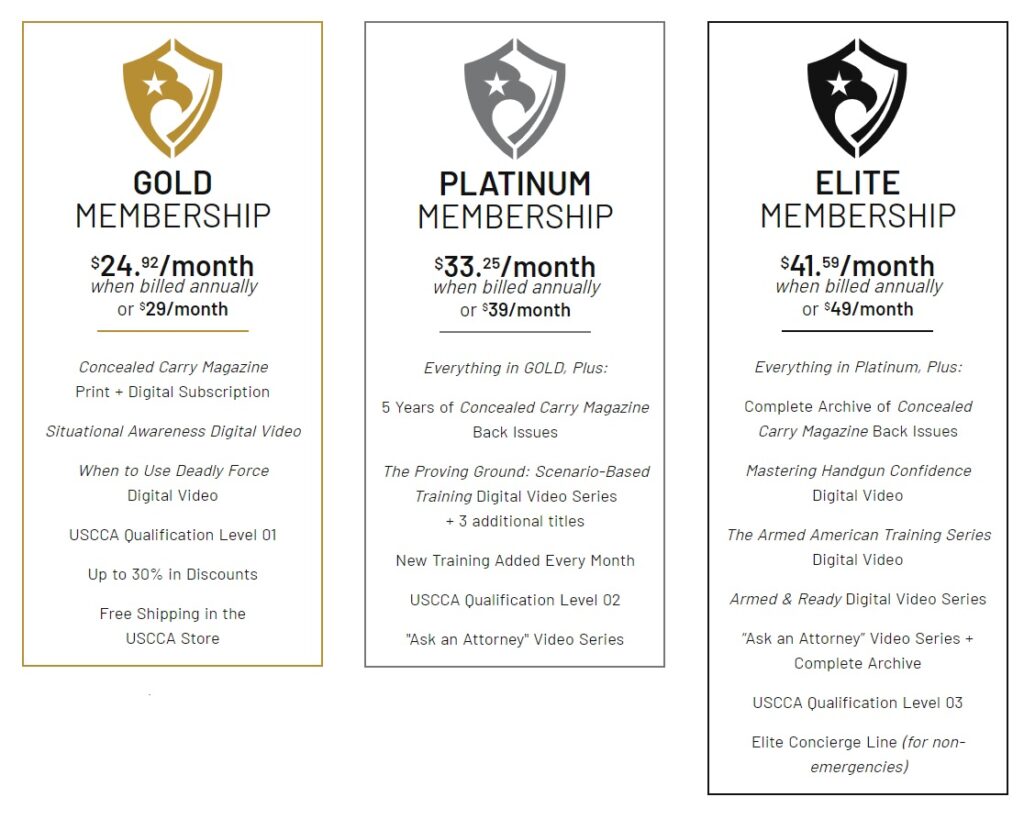 The price breakdown for each membership level is pretty reasonable, with an option to pay monthly or to save a few bucks by paying annually. Not surprisingly, the higher your membership tier, the more you'll save by going the annual payment route.
It's also important to note that when it comes to signing up for their membership, USCCA has a 365-day guarantee, so if you decide that membership isn't for you, you can call and actually get your membership fee refunded.
As the chart generally lays out, each higher level of membership provides additional benefits and perks in addition to what is offered in the tiers below it.
USCAA members do get self-defense liability insurance, but it's important to remember that insurance is useless if you don't win the fight in the first place. All USCCA members become insured on the self-defense policy issued to the USCACA–regardless of membership tier!
Of course, there are other reasons you might want to consider paying for a higher level of membership, but you would certainly be just fine with Gold membership too.
In terms of the actual policy details, prices, lawyers, etc., get the full details here.
Joining the Academy
As if self-defense insurance wasn't enough reason to join, USCCA also offers additional video training and even qualification courses for their members as part of the "Protector Academy" video training.
Gold tier members have access to the "Situational Awareness" and "When to use deadly force" video series, which provide helpful tips on how to conduct yourself so you are constantly prepared for any situation that may require you to act in self-defense, as well as information such as what to expect when dealing with the police and your attorney in the aftermath of a self-defense incident.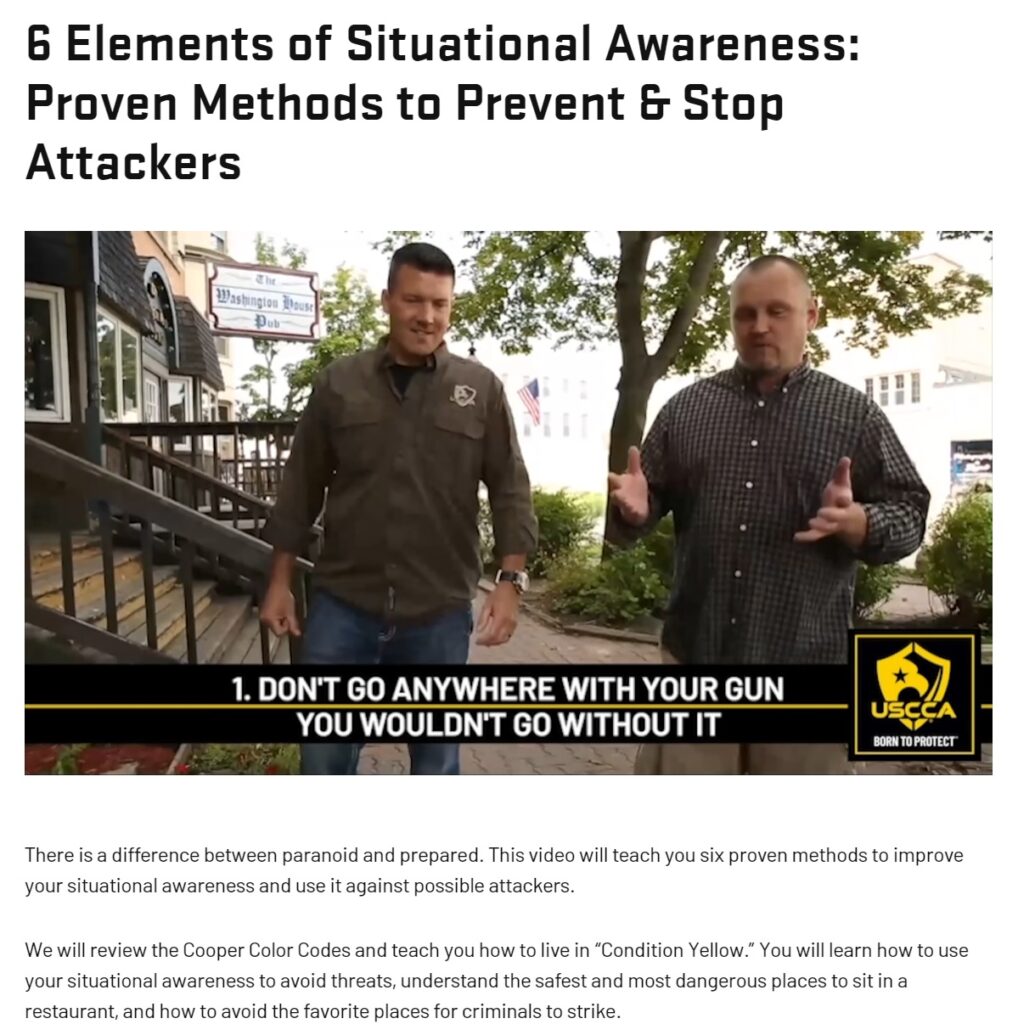 Upgrading to the Platinum tier unlocks courses like "Treating Gunshot Wounds & Other Traumatic Injuries," but more importantly, "The Proving Grounds" video series, which goes through a variety of situations with actors and volunteer "trainees" that react to a variety of scenarios, such as intruders in the home, being attacked in a parking garage, or even at an ATM.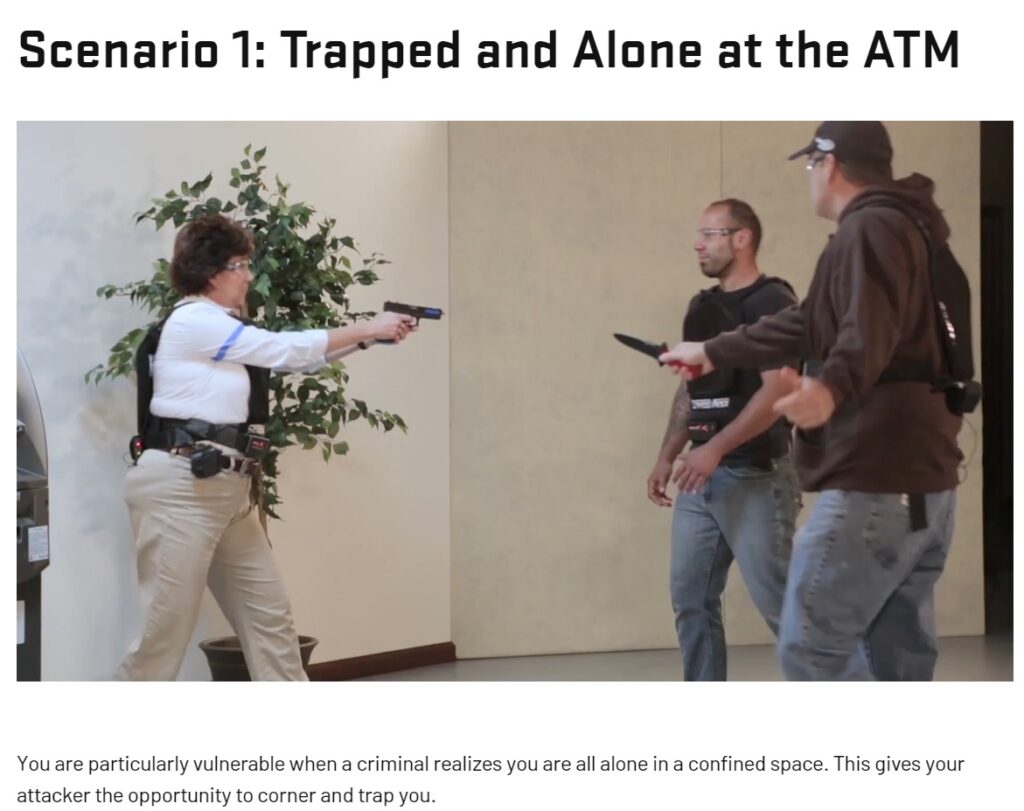 The Proving Grounds videos alone are a huge improvement over the video offerings at the Gold tier.
The videos offered with Gold level membership are definitely helpful for those new to firearms and good refreshers for old firearms pros, but watching and learning from the different scenarios that play out in The Proving Grounds seemed to provide that next level of training for someone who plans on carrying concealed in their everyday lives.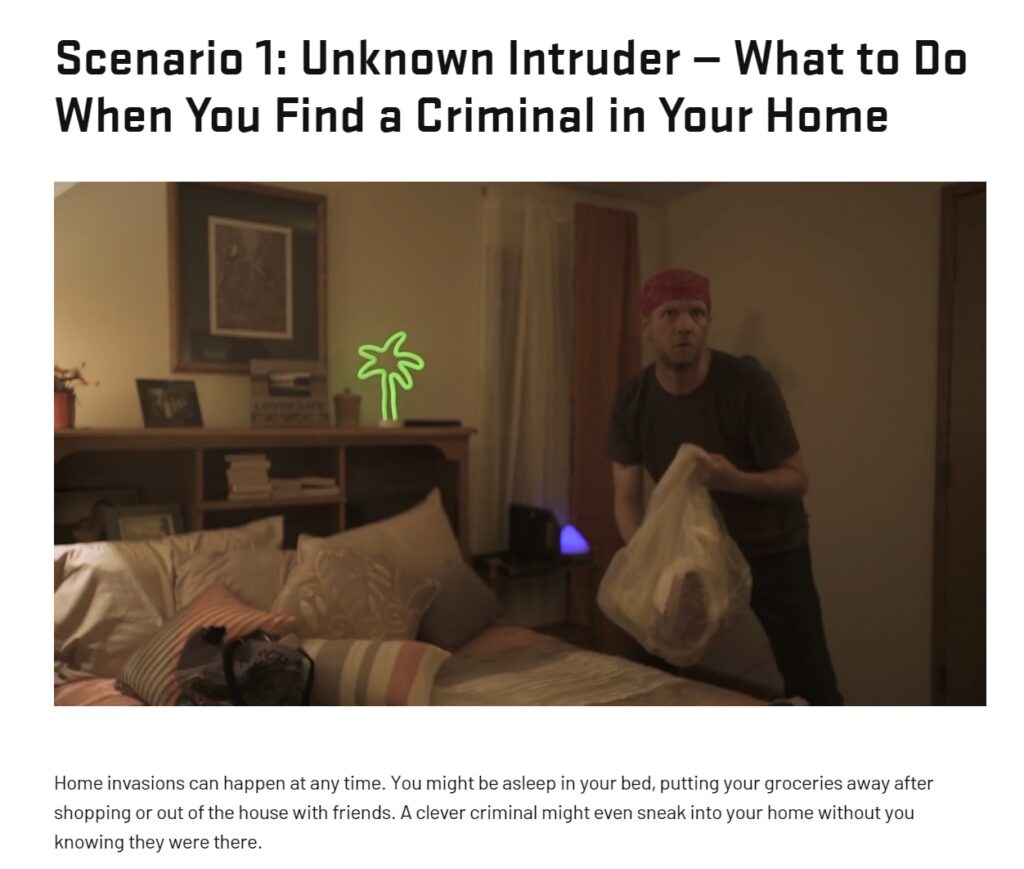 Platinum tier membership also introduces the "Drill of the Month" videos, which are short videos that offer quick training routines for you to take out to the range and practice, whether it's doing a 5×5 drill, or something more basic.
It's a nice little bonus that you can take out to the range when you need a break from watching all of the videos online.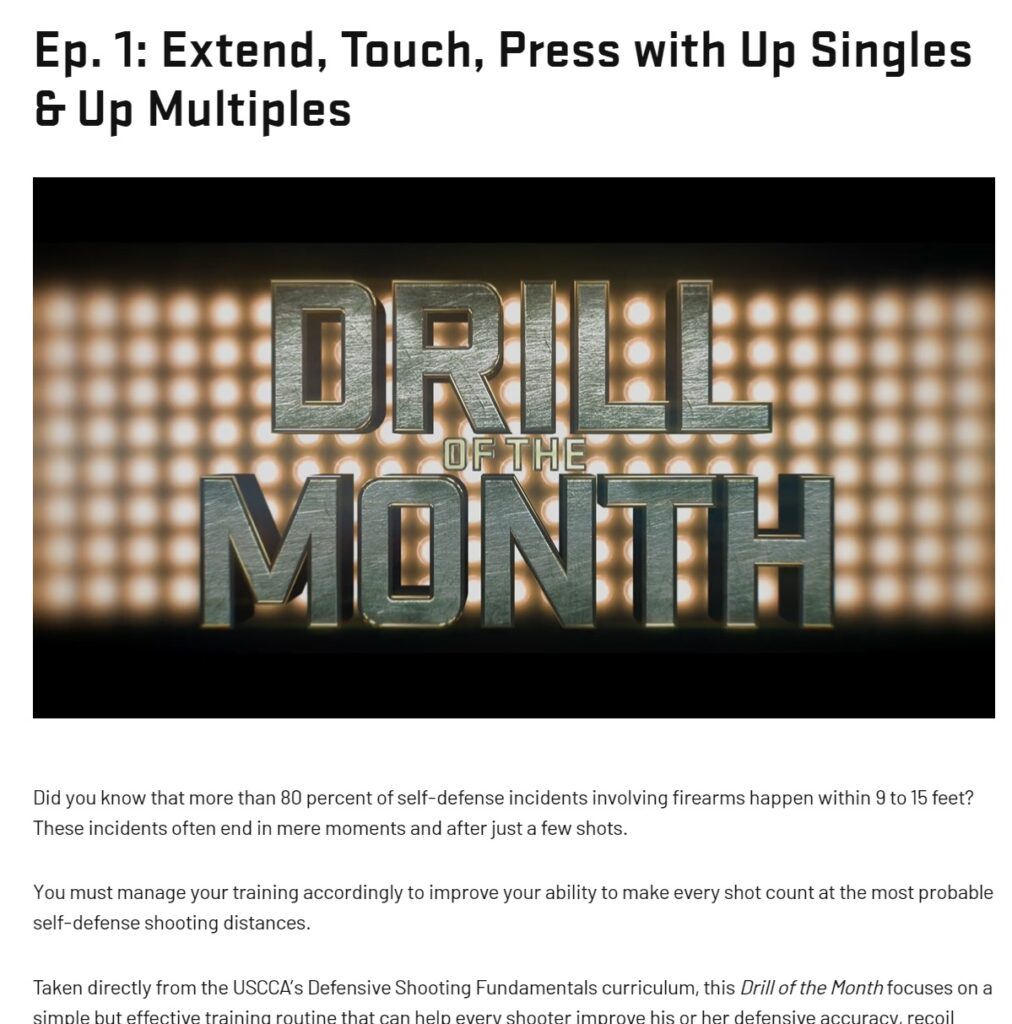 Finally, Elite members get access to everything Gold and Platinum members have access to, and a few other courses including a special handgun mastery course as well as courses covering topics ranging from securing your home to basic gun range and gun shop etiquette.
You don't want to be "that guy" at the range or the store ruining the experience for everyone else do you?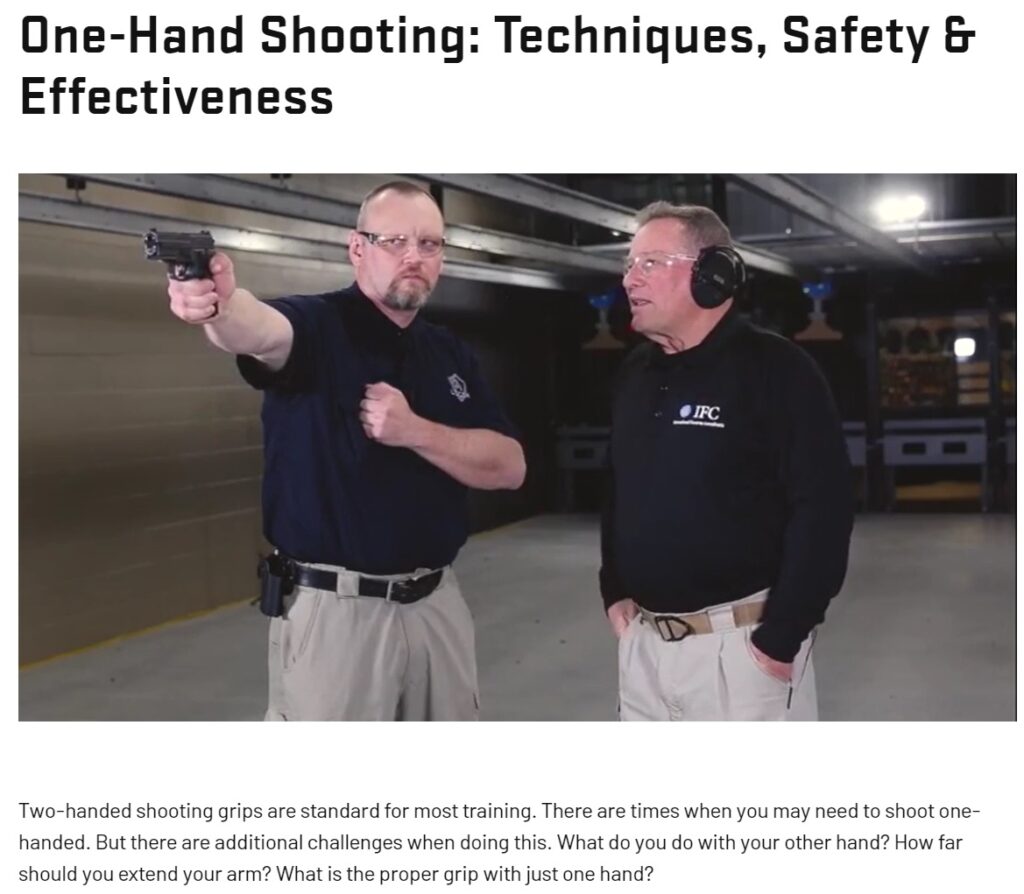 Badge of Honor
With all of the video training courses offered, USCCA also has qualifications that can be earned, where you take online video courses, complete with quizzes that you must pass, and follow it up with a live-fire portion at a range.
At each level, the instruction and associated qualification course requires increasingly advanced firearms and self-defense skills, including marksmanship, first aid, and even emergency preparedness.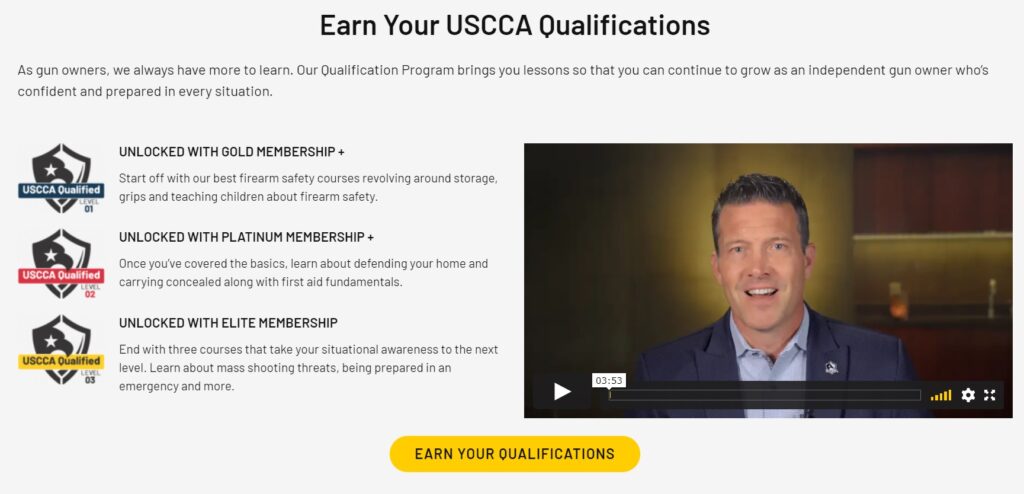 You aren't required to pass or even participate in the qualifications, but going through each of the levels makes you better prepared to protect yourself and your family through the skills that are learned and tested.
To make the process of going through the qualifications easier, USCCA also has search functions to help you find partner ranges and instructors.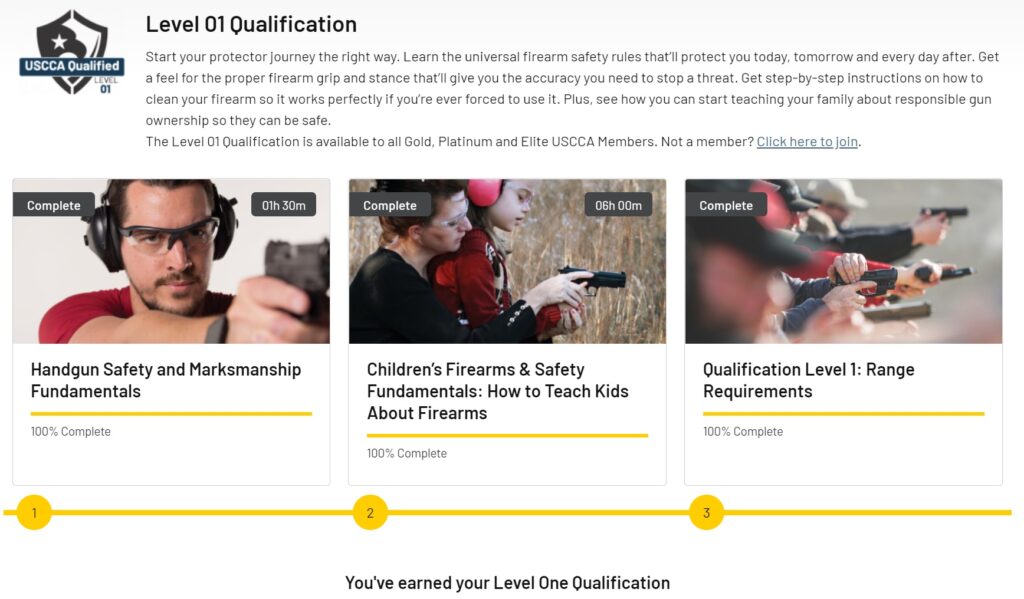 Even at Level 1 Qualification, you already have training on handgun safety and marksmanship, helping all of their members become and remain safe and responsible firearms owners.
The only downside to the qualifications is that Gold tier members are limited to the Level 1 qualification, Platinum members are limited to Levels 1 and 2, and only Elite members have access to all 3 levels of USCCA qualifications.
Even if you only join at the Gold tier, you'll at least get some range time and gain exposure to local firearms instructors and ranges to further your firearms education.
Keep in mind the USCCA qualifications aren't actual firearms certifications, but just a way to encourage members to keep their skills sharp. The qualifications are updated each year, so there is some motivation to continue and maintain those firearms skills and knowledge.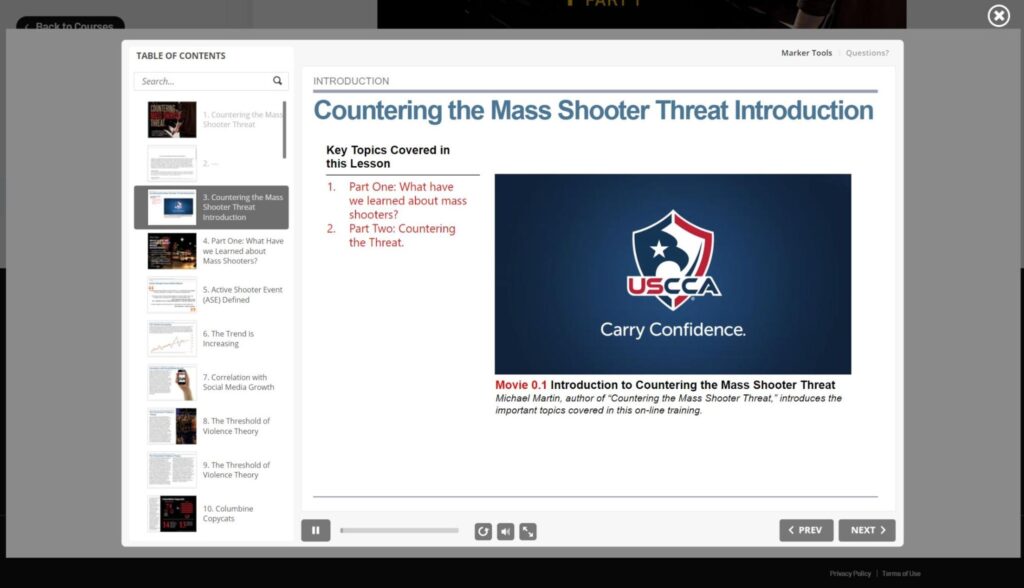 Added bonus
In addition to all of those offerings, USCCA also provides helpful guides, e-books, and other literature on concealed carry laws in different states. The amount of material you have access to depends on your membership level, but even at the most basic level, you'll have a good foundation to get you started.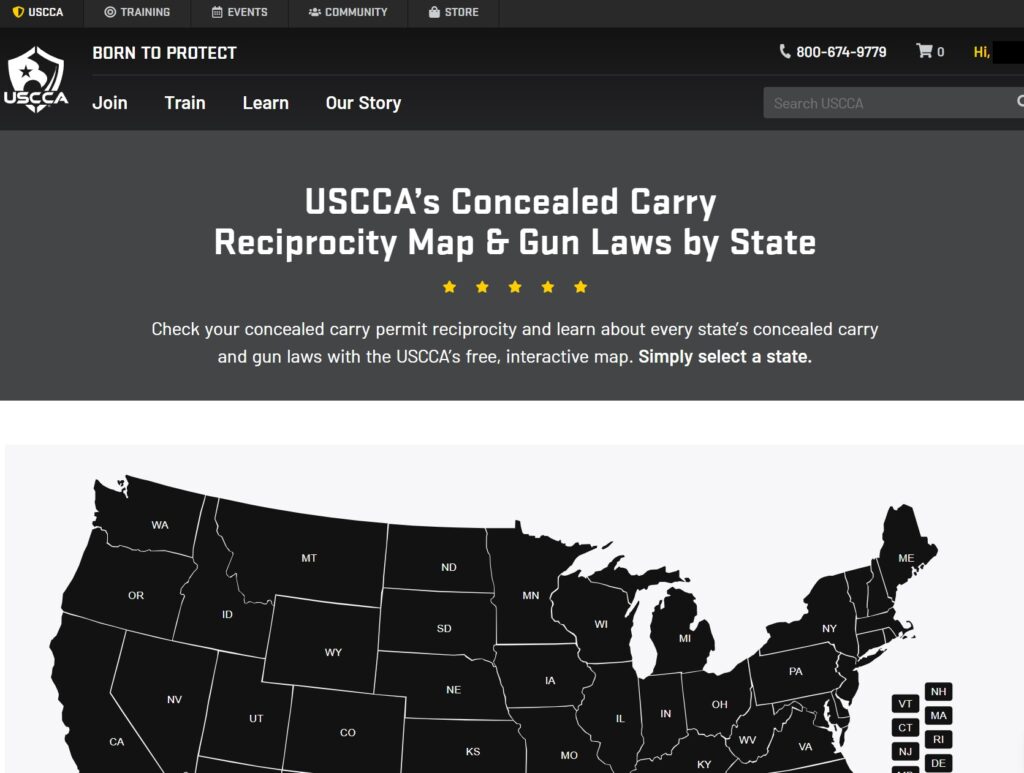 There is also the Concealed Carry magazine, both digital and print (for those times when you just want to hold paper in your hands) to read when you want to take a break from all the videos, and Platinum and Elite members also have access to the "Ask an Attorney" series, a Q&A series with a criminal defense attorney, addressing commonly asked questions relating to self-defense.
The Ask an Attorney series covers topics such as what you should say after a self-defense incident, or even whether body-worn cameras are a good idea for the everyday citizen.
Since it is an attorney answering questions (it is not legal advice, though), it's not the most riveting series compared to the other videos offered by USCCA, but it definitely is informative, and definitely gets you thinking about things in ways that you may normally not think of.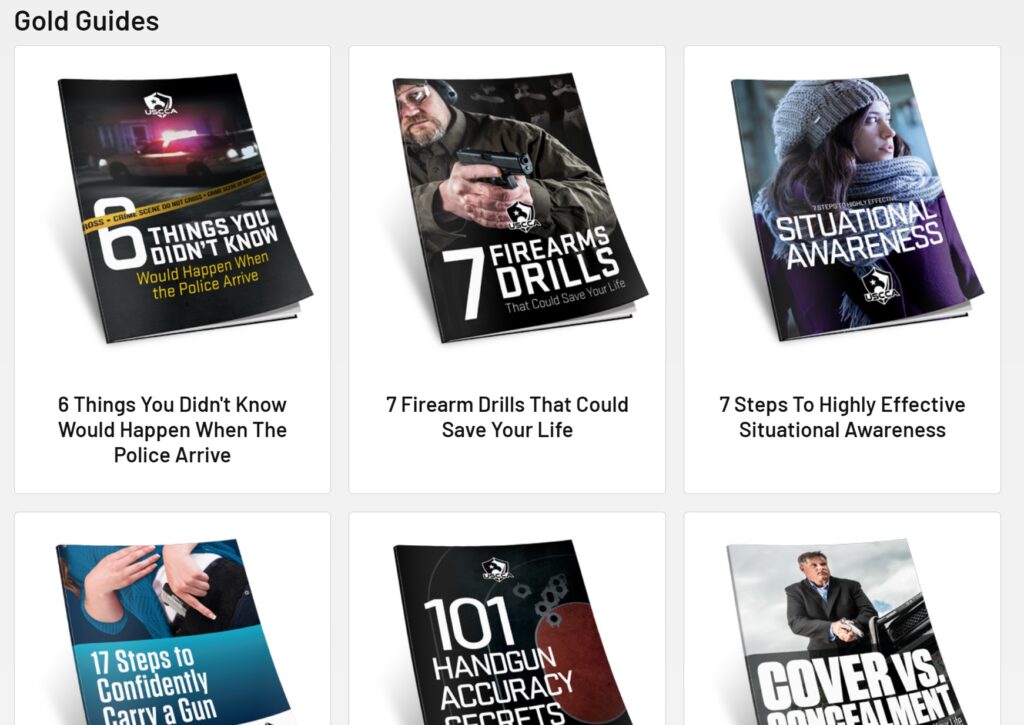 Final answer?
So, what's the verdict on USCCA and its different tiers? As with everything, it depends.
If you're looking for a little bit more training and education to hone and sharpen your self-defense skills, the Platinum level membership seems to provide the most bang for the buck, especially with courses like The Proving Ground and their scenario-based training.
Of course, for those of you with a little bit more money to burn and a desire to get that extra edge, the Elite tier membership does provide access to even more training videos and material beyond Platinum, and may be worth it for anyone looking to go that extra mile.
But if you want the basics, Gold is the best tier to grab.
Ultimately it depends on what you are looking to get out of the program, and when it comes to self-defense, it's much better to be overprepared than underprepared.
Have you signed up for USCCA? What were your experiences like? Leave us a comment below! You might also like the Best CCW Holsters, too!