When it comes to your EDC (everyday carry), what's the one thing you just can't live without?
If you're like us, it's a fantastic pocket knife.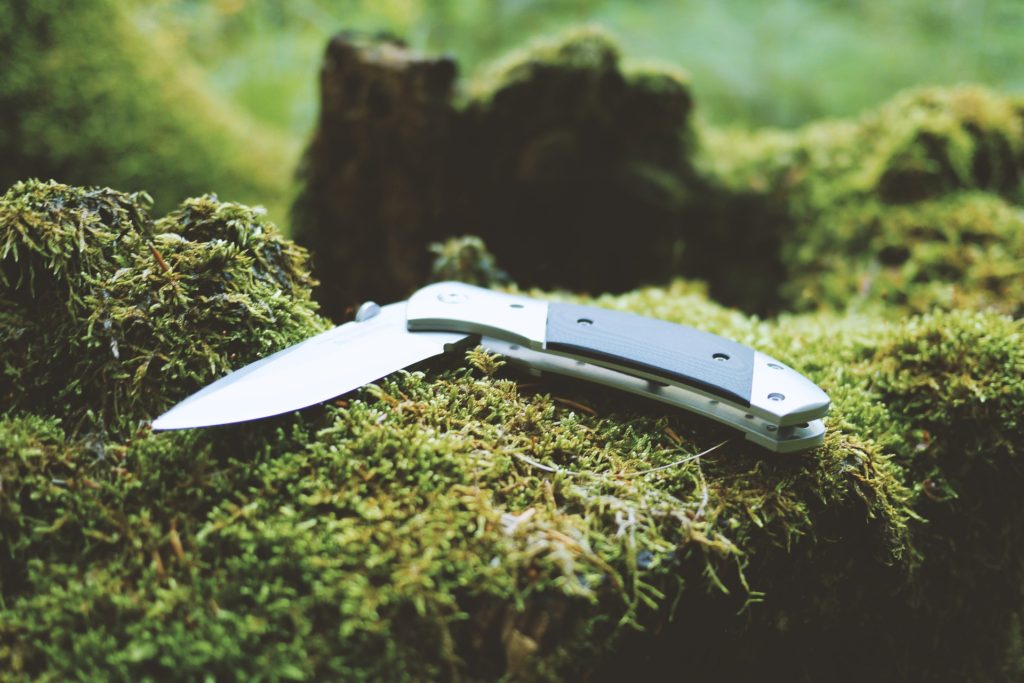 We're big fans of the versatile, the compact, and, of course, the razor-sharp when it comes to selecting our EDC knives.
Not sure what makes a pocket knife superior?
We got you—we'll take a look at what makes a good knife, and which knives we think are a cut above the rest.
Why Carry a Knife Every Day?
We're pretty sure you wouldn't be here if you didn't already have an idea, but for those new to the world of EDC gear, welcome. Knives are an integral part of our EDC, and we'll tell you why.
There are about a million and one reasons to carry a pocket knife, even if you aren't a boy scout or Rambo.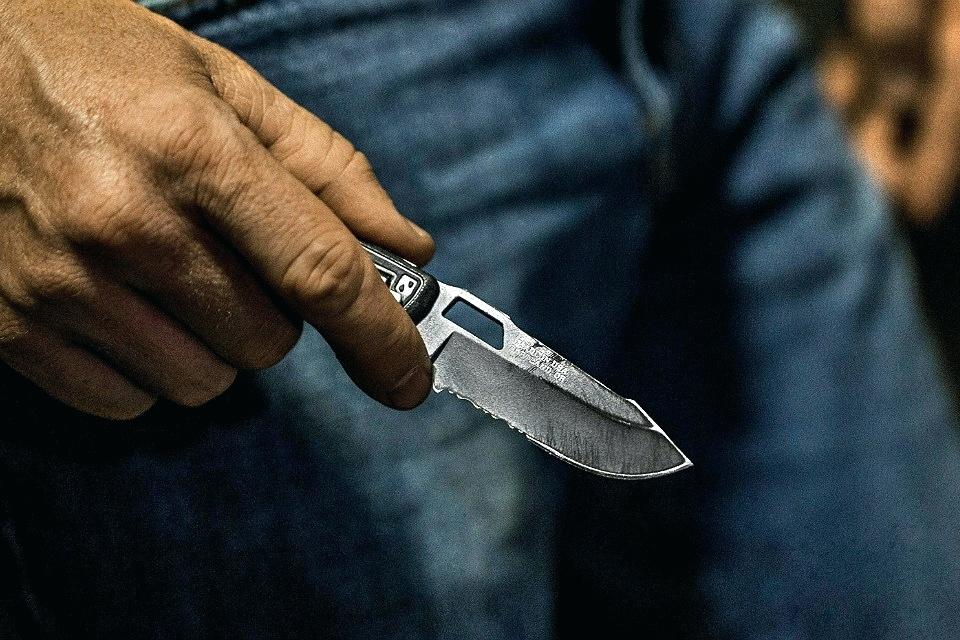 After all, this little tool can save your life in a survival situation—or just help you pry up that super tight battery compartment on your TV remote. We don't judge.
What's the Best EDC Knife?
Oh, it's cute that you think we could even pick just one.
While we may not have a favorite, we do have some pretty strong opinions about what goes into a good knife.
And best of all? Nothing says you need to pick just one.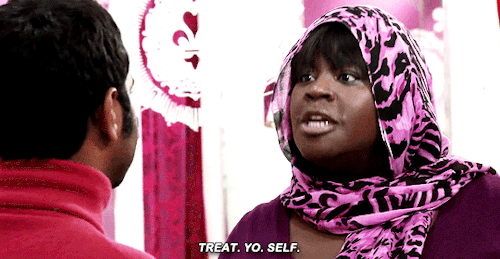 We're going to talk about our favorites in a second here, but first, we'll talk about picking the right knife for the right job. Let's look at some of the things you'll want to consider when picking your pocket knife.
Price
We've all seen those super cool gas station knives that you can get your mitts on for just a few dollars. Unfortunately, you often get what you pay for, and what they may have in looks, they certainly lack in durability and well… sharpness.
On the other hand, knives can get spendy. If the price is no object, we definitely have some recommendations (like the Spyderco Gayle Bradley. Swoon.).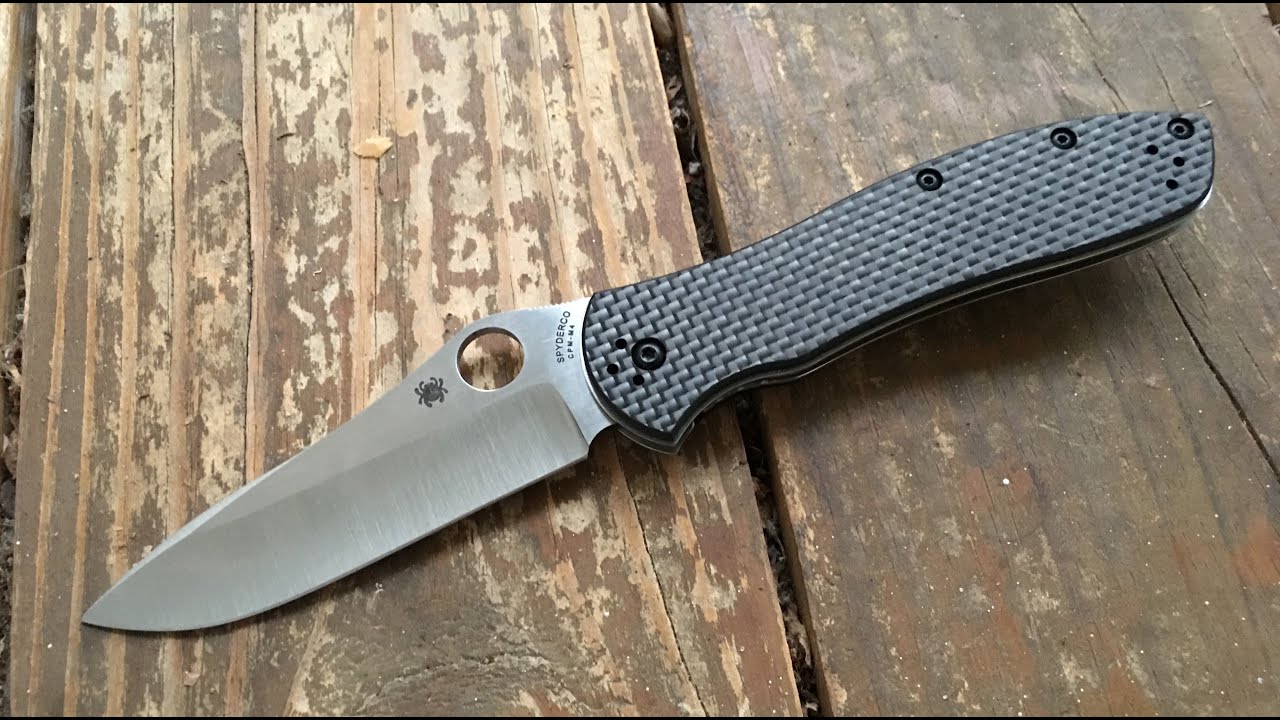 For the rest of you, we're keeping our list in the $100 and under range. You're welcome.
Serrated vs. Straight Blades
A debate nearly as old as time—serrated or straight? There are upsides and downsides to each, and depending on what you plan on using your knife for, you'll probably quickly have an opinion.
See why it's so hard to own just one?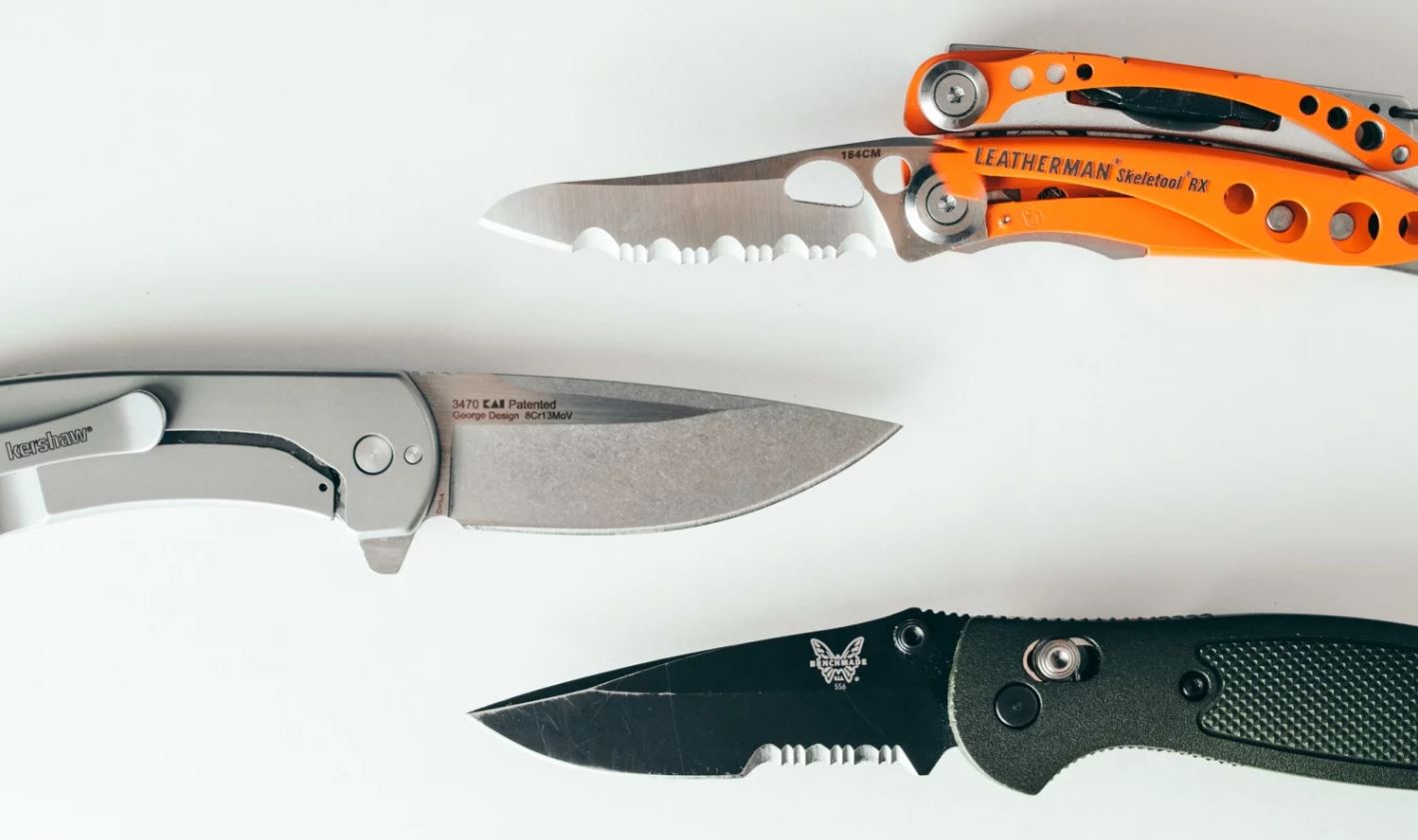 Serrated blades are more versatile and will cut through tough materials more quickly. The downside? They're difficult to sharpen.
Straight blades are very easy to keep sharp and have a longer cutting surface, making them ideal for deep slices. What they don't excel at, however, is sawing through tough materials very quickly.
Not sure which you need, or just don't want to choose? You can find knives with a blade that is partially serrated, and partially smooth. This combination is a bit of a compromise, but you do get the best of both worlds.
Blade Profile
The blade profile, or shape of your blade, plays a big role in the function of your knife. There are a bunch of different options, depending on what you plan to use your knife for (and honestly, what you like the look of).

Probably the most common blade profile you're going to find is called a clip point. This profile gives you a flat spine, plenty of cutting surface, and a sharp point, so it's well-suited to most tasks.
Some other common profiles include the drop point, the tanto, and the spear–each of which has their own merits. Trying out some different blade profiles can give you a feel for what you like and what works best for your needs.
Blade Material
Most pocket knives you'll find will be made of steel, but that doesn't mean there aren't considerations here, too. Your knife's particular steel, how it's treated or made, and other factors affect the longevity of your blade.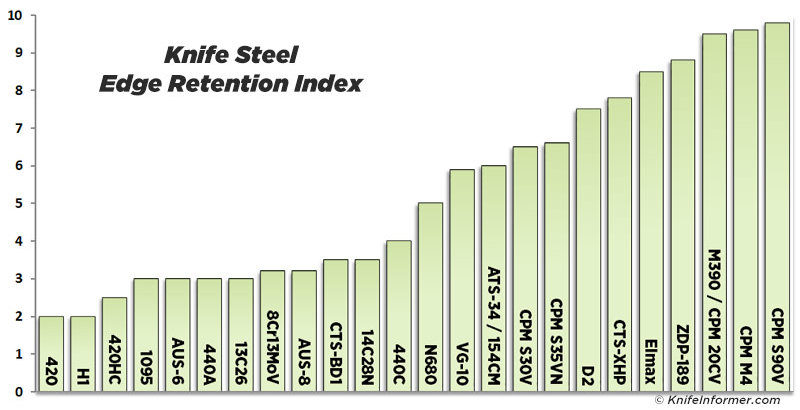 We'll talk about that in more detail when we get to our top picks, so keep it in mind!
Manufacturer
We know—a fancy name isn't everything, but when it comes to knives, there can be some pretty significant quality and design differences between brands.
Many pocket knife fans develop an affinity for one brand over another, for reasons that may not make too much sense to the rest of us. Just roll with it.
Best EDC Pocket Knives
Now, as promised, we're going to jump into our favorite EDC knives. First, we'll look at our budget picks, which all come in at $50 and under, then our slightly-bigger-budget picks, topping out at $100.
Ready? Let's do it!
EDC Knives Under $50
As far as budget knives go, it's hard to beat the speedy Kershaw Zing. This little knife flips open with just a touch, so it's ready to rock and roll when you need it.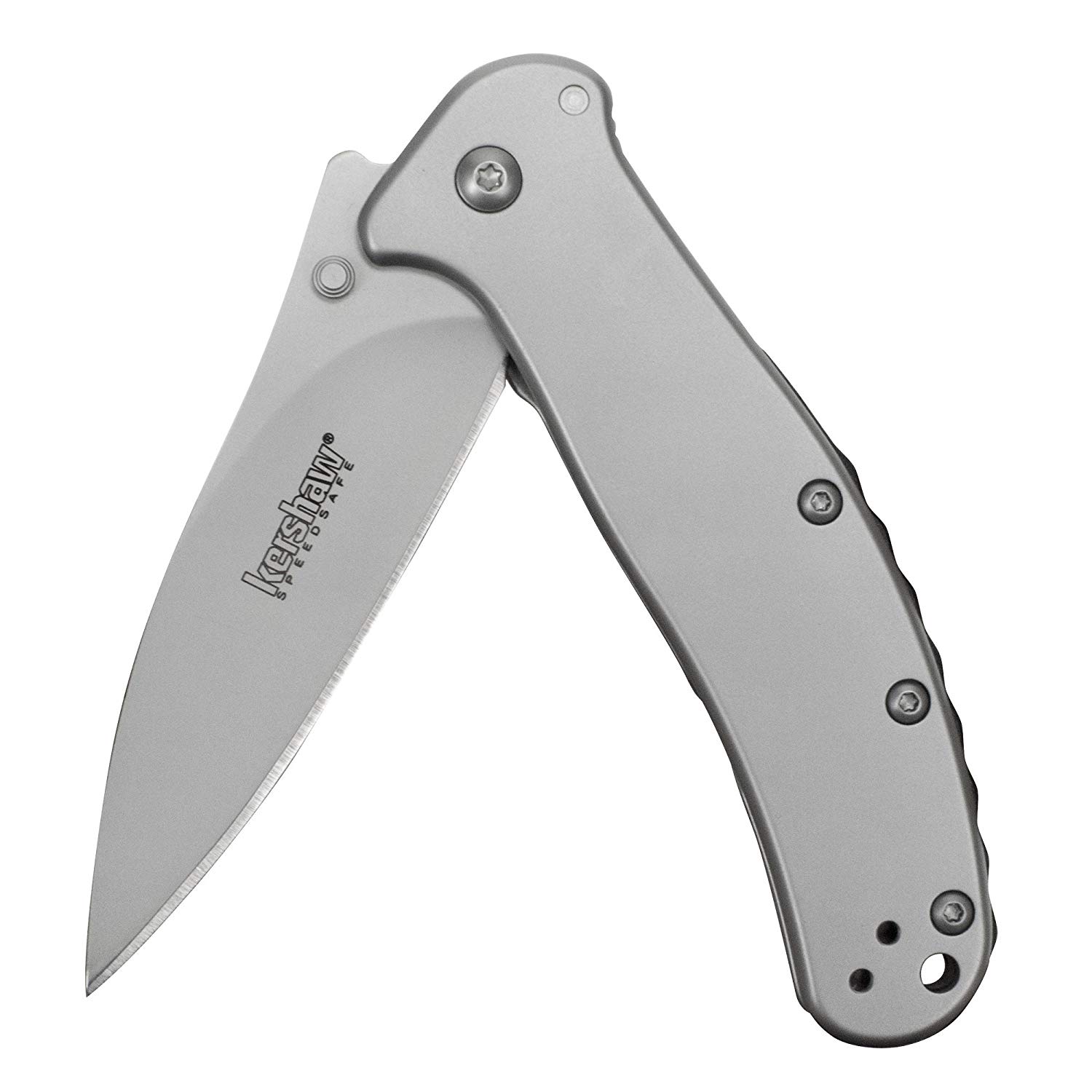 Kershaw Zing
Pros
3.3 ounces
Ambidextrous flipper
Frame lock
Cons
Steel isn't the best quality
Doesn't hold a razor-sharp edge
It's on the cheaper side, as far as steel goes, but for the price, you can't beat it. This knife is still plenty sturdy and will hold an edge just fine.
Weighing in at only 3.3 ounces, this little guy is a perfect lightweight EDC for those who already have too much in their pockets—or suffer from the pockets on women's pants.
The handle is matte stainless steel and this knife stays open with a frame lock. The ambidextrous flipper on the back of the blade and the assisted opening makes it easy to open this knife one-handed.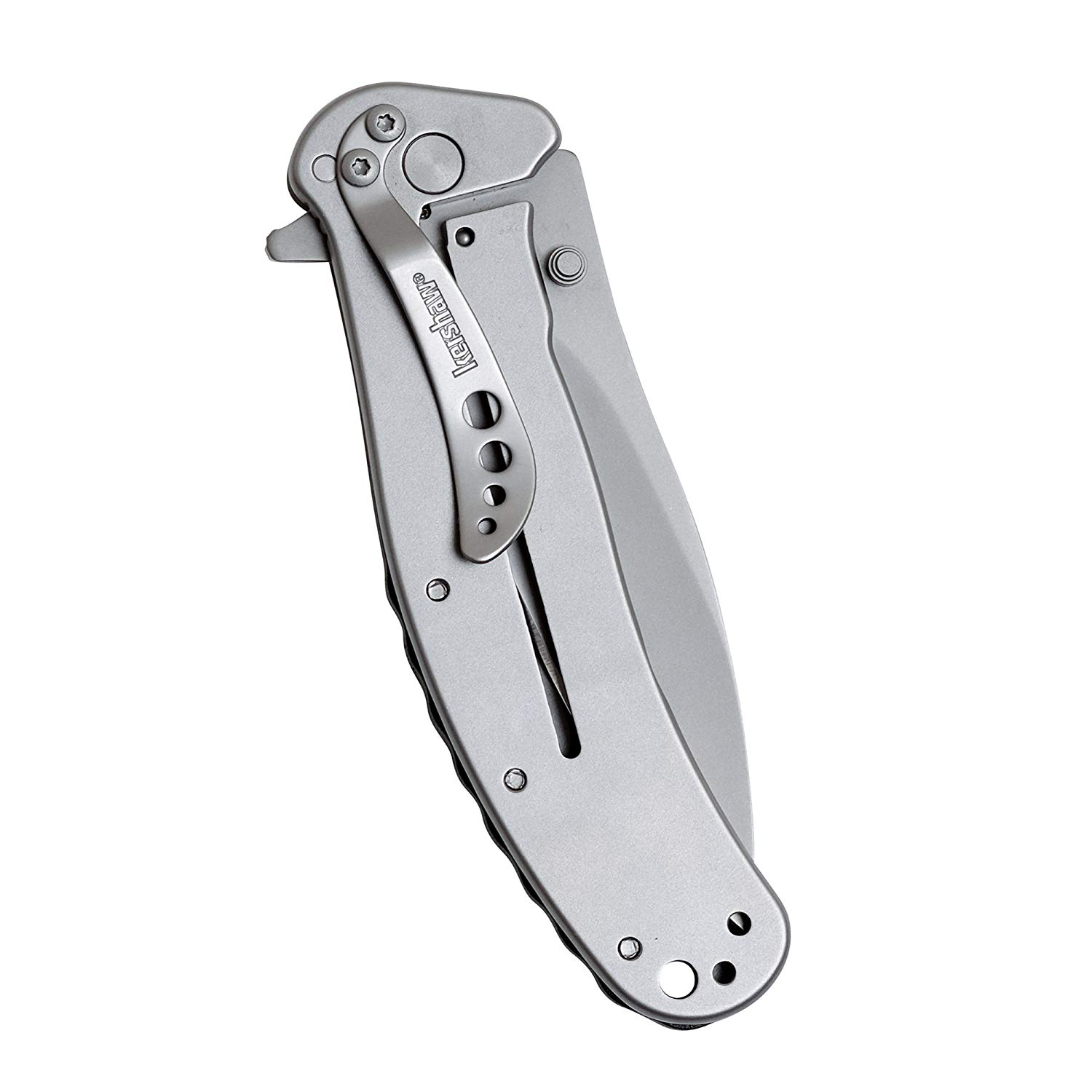 With a drop point and a straight blade, the Zing is perfect for slicing and cutting—though it doesn't quite have a razor edge, so don't expect it to glide through whatever you're cutting.
It'll get the job done and stand up to everyday carry, but it might not look too pretty.
If you liked the Zing, but are looking for something a little fancier, we invite you to take a look at the Kershaw Leek. It has a similar all-steel look to the Zing, but is a little more refined at only 3 ounces.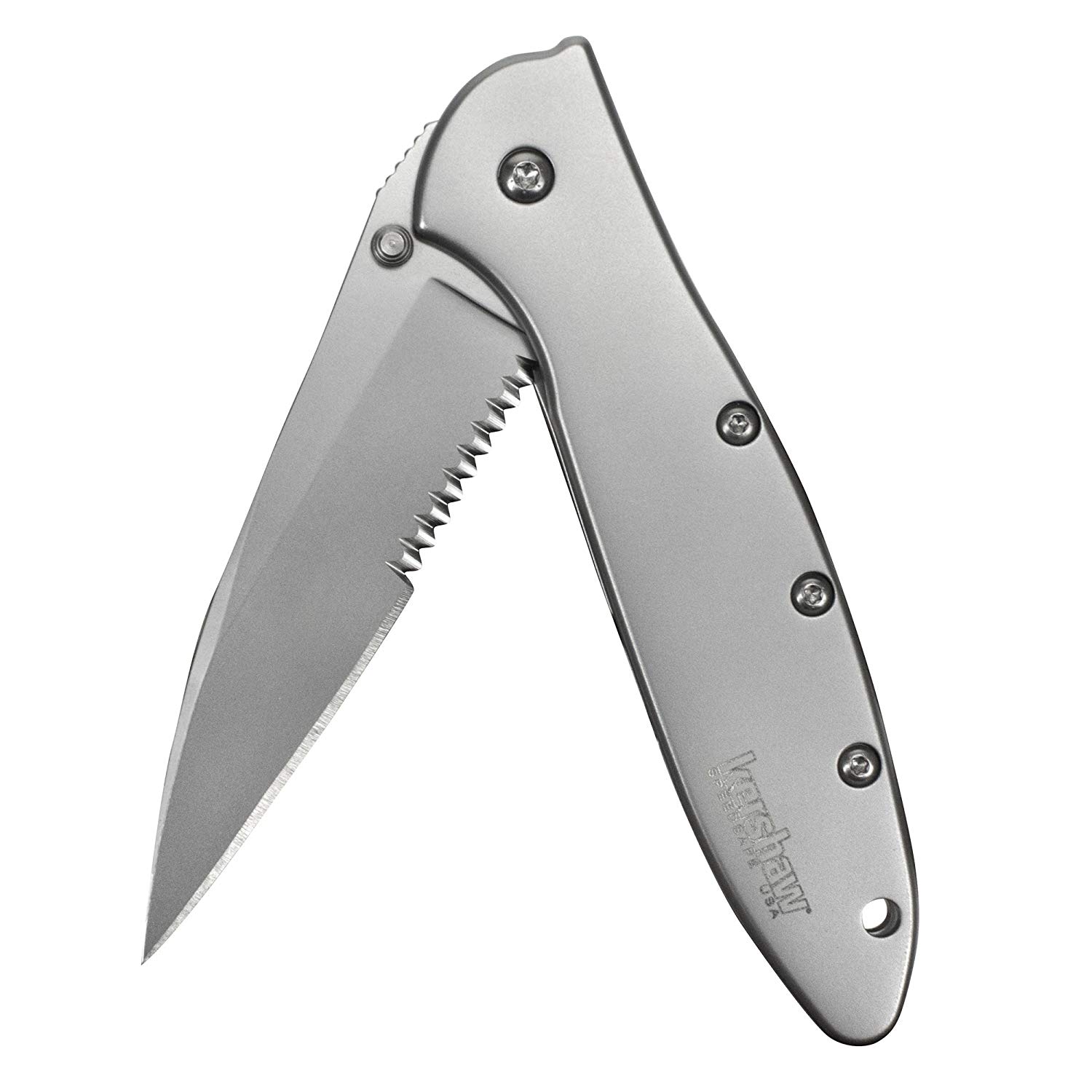 Kershaw Leek
Pros
Partially serrated blade
Sandvik 14C28N knife steel blade
Sleek styling
Cons
Untextured grip can be hard to hold on to
The blade is made of Sandvik 14C28N knife steel, which is used to make many high-end chef's knives. This steel holds an edge better than the Zing's blade.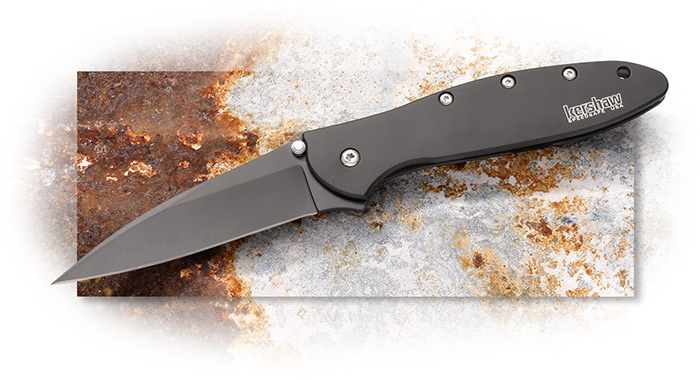 Like the Zing, it also features an untextured matte stainless-steel grip, frame lock, assisted opening, and ambidextrous flipper. We're a big fan of this knife for occasions when you want to look a little less tacti-cool and a little more James Bond.
More of an old school cool kinda person? We've still got you covered. Opinel's been around since the 1890s, but don't think the Opinel No8 is out of date, by any means.

Opinel No8
Pros
Beautiful and comfortable wood handle
Simple locking system
Holds an edge well
Cons
Requires more upkeep and care
With its classic round wooden handle, thumbscrew opening device, and simple spinning lock, this pocket knife will be a trusty companion for years to come.
The carbon steel blade sharpens quickly, and just a few cuts are enough to show you why this knife remains popular—it can cut, and cut, and cut. The Opinel #8 glides through whatever you set it to, including twine, cardboard, paper, and more.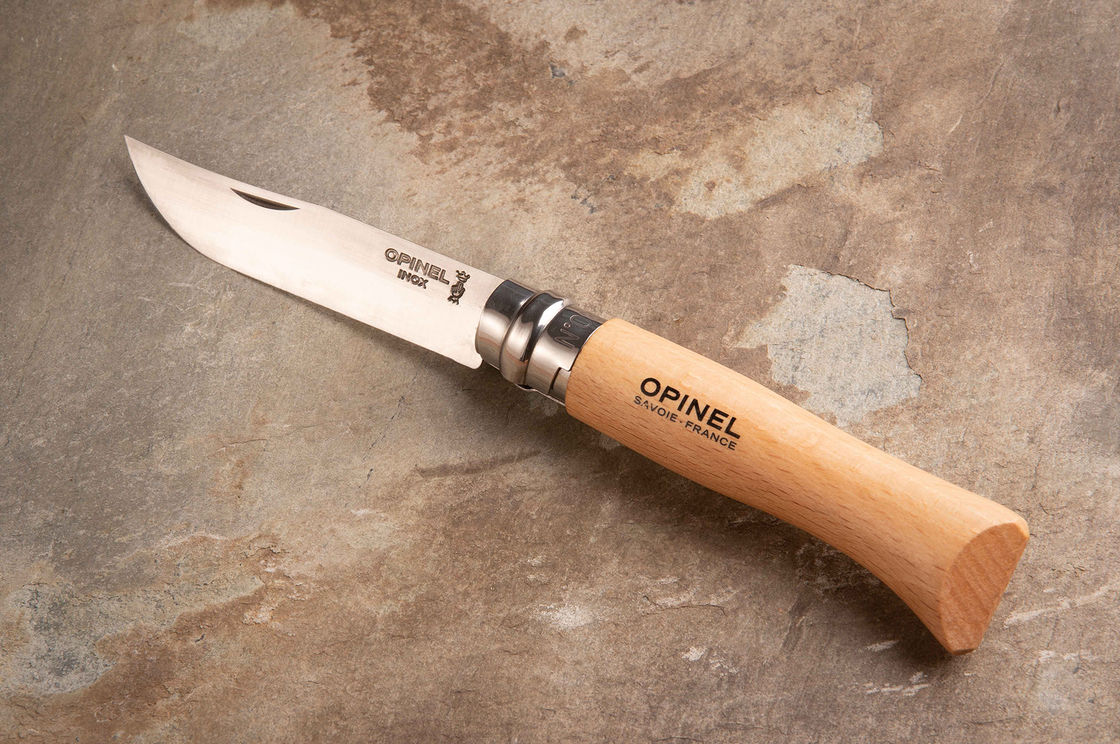 While a round wooden handle isn't the most tactical-cool, you'll quickly find how comfortable it is to hold, since it distributes pressure more evenly throughout your hand.
That being said, this beauty does take a bit more effort. It's slower and harder to open than others on this list. The blade can rust if not maintained, and the wood handle does require a little upkeep.
Once again, Kershaw makes an appearance on our list! The Cryo, which is a collaboration between Kershaw and knifemaking legend Rick Hinderer, is a compact, but surprisingly heavy, knife.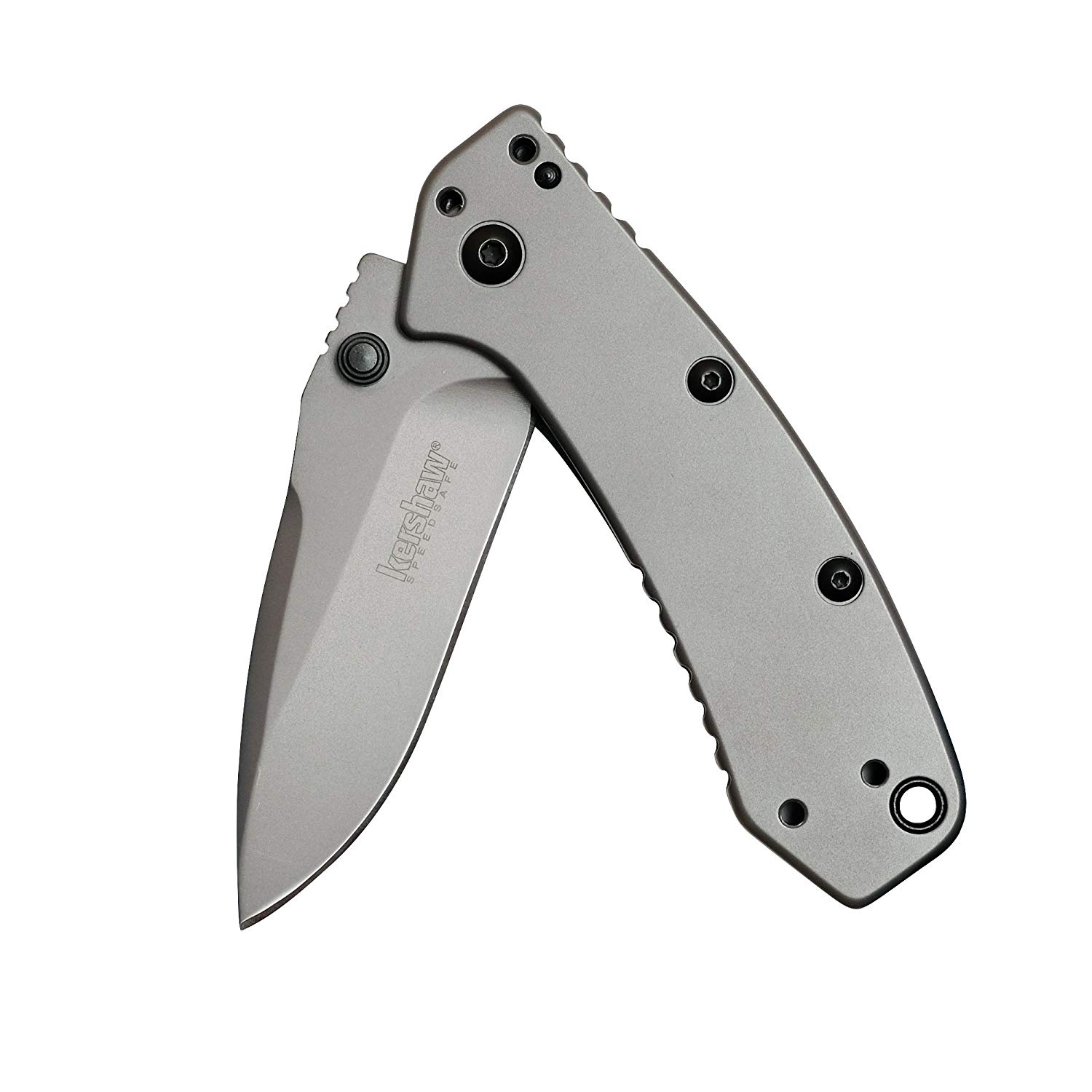 Kershaw Cryo
Pros
8CR13MoV steel blade
Durable design
Corrosion resistant
Cons
Doesn't hold a razor-sharp edge
The 8CR13MoV steel blade on the Cryo is 2.75" and the total length is 6.5". It clocks in at 3.2 ounces. In addition to the ambidextrous flipper, the Cryo also has a frame lock and a pocket clip.
If you're looking for compact and durable, the Kershaw Cryo will hold you in good stead. The blade holds a decent edge and is resistant to corrosion, but don't expect to get a gliding cut or razor-sharp edge on it.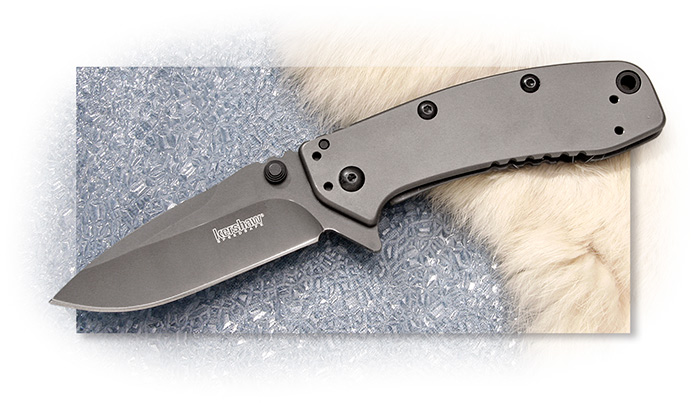 We do love the textured grip, which can help you keep a hold of the petite handle.
The Spyderco Tenacious is one of the bigger picks on our list. It weighs 4.1 ounces, has a 3.39 inch 8CR13MoV stainless steel blade, and comes in at 7.76 inches in length, overall.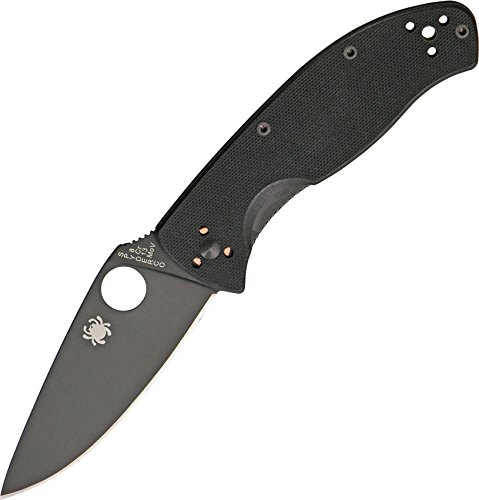 Spyderco Tenacious
Pros
3.39 inch 8CR13MoV stainless steel blade
Textured G10 grip
Ambidextrous thumb hole opener
Like other Spyderco knives, the Tenacious features an ambidextrous thumbhole opening device. It's available in a straight blade or in a serrated blade. Decisions, decisions.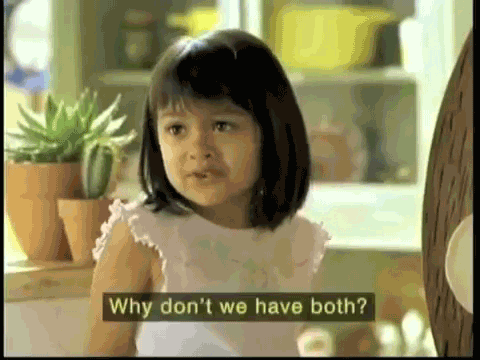 This knife is one of the more compact Spydercos, but it still packs a lot of the style and great features of the brand.
It's got a nicely textured G10 grip that will sit comfortably in your hand and provide just the right amount of traction.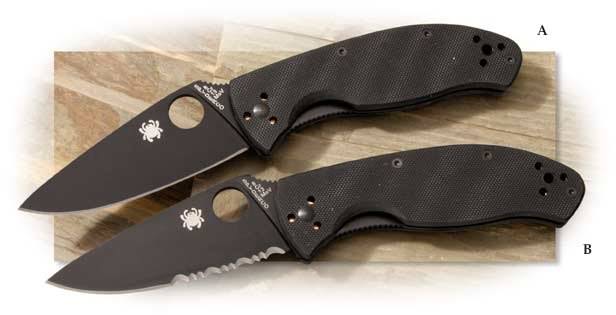 On the back of the blade is a curved thumb rest that helps you take control of the blade when cutting. It's great for making fine, detailed cuts.
This blade chews through about anything you set it to, including thick materials, with very little effort on your part. It stays pleasant to hold and use, even after long periods of time.
No EDC knife list would be complete without at least one Swiss Army knife, and the EvoGrip S18 is our pick! Swiss Army Knives have long been a favorite among many pocket knife fans since the sheer amount of utility they offer makes them hard to beat.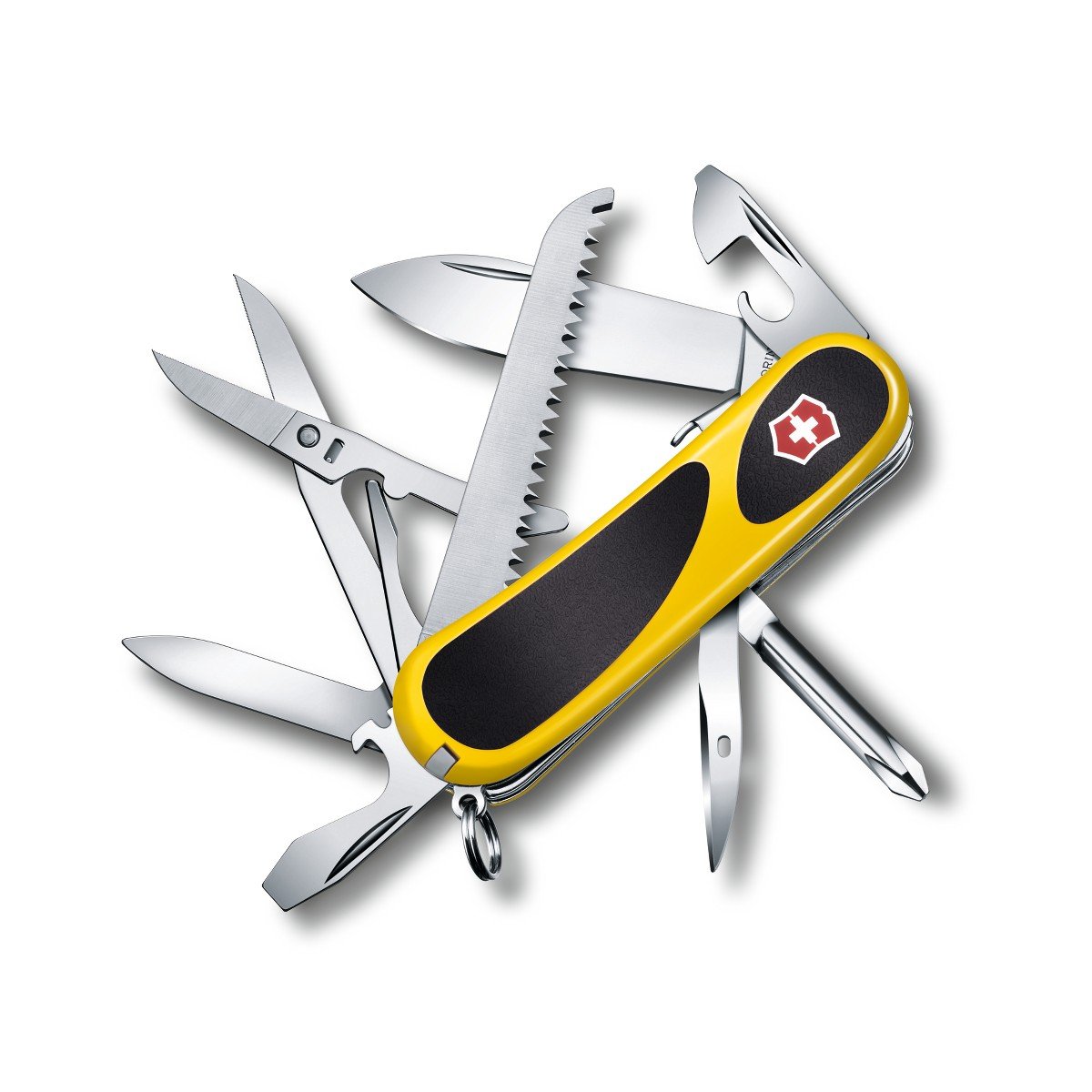 Victorinox EvoGrip S18
Pros
A variety of useful tools
Contoured grip
3.3 ounces
Cons
Scissors don't cut smoothly
The EvoGrip line is the result of a collaboration between Victorinox and Wenger, and we're impressed with this updated take on the classic Swiss Army Knife.
The subtle contouring and rubber grip inlays give you better control of your blade, so you don't have to worry about tiring out your hand.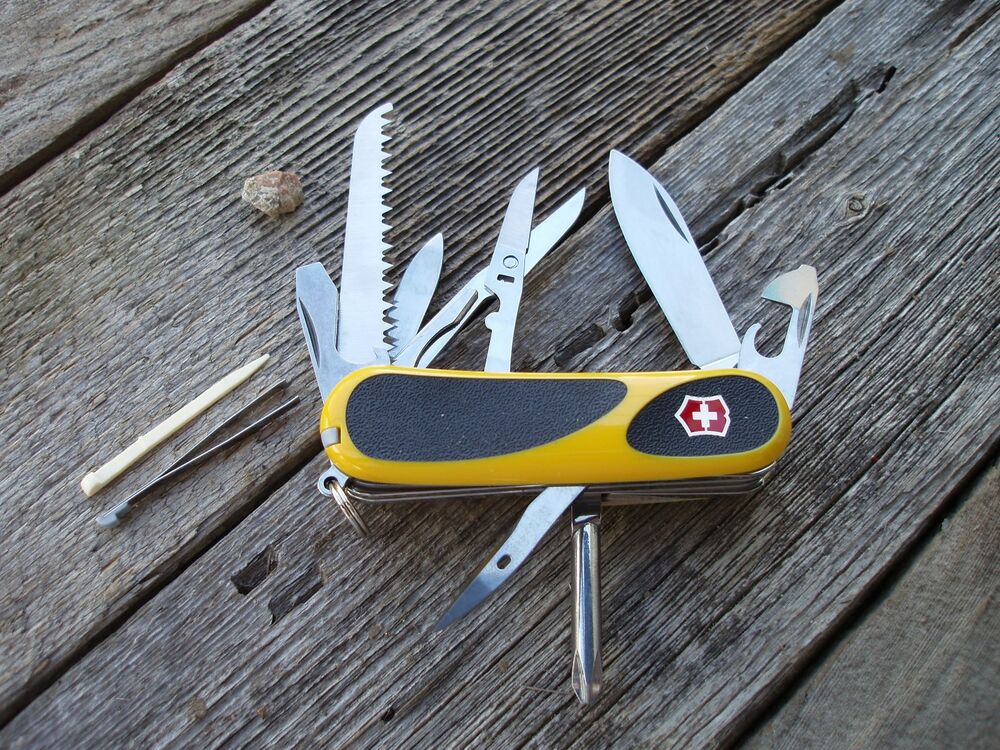 Despite all the goodies packed into these knives, the EvoGrip S18 is pretty small–just 3.3" long when folded and featuring a 2.5" locking blade. It's also 3.3 ounces, so you might even forget you're carrying it!
In addition to the main locking blade, you've also got a wood saw, scissors, three different screwdrivers, a file, bottle opener, and other handy tools you'd expect from a Victorinox knife.
EDC Knives Under $100
If you've got big mitts, the Cold Steel Recon 1 is the knife for you. It's a tactical folding knife with an XL blade, but that also means that it's a little hard to slip into a pocket.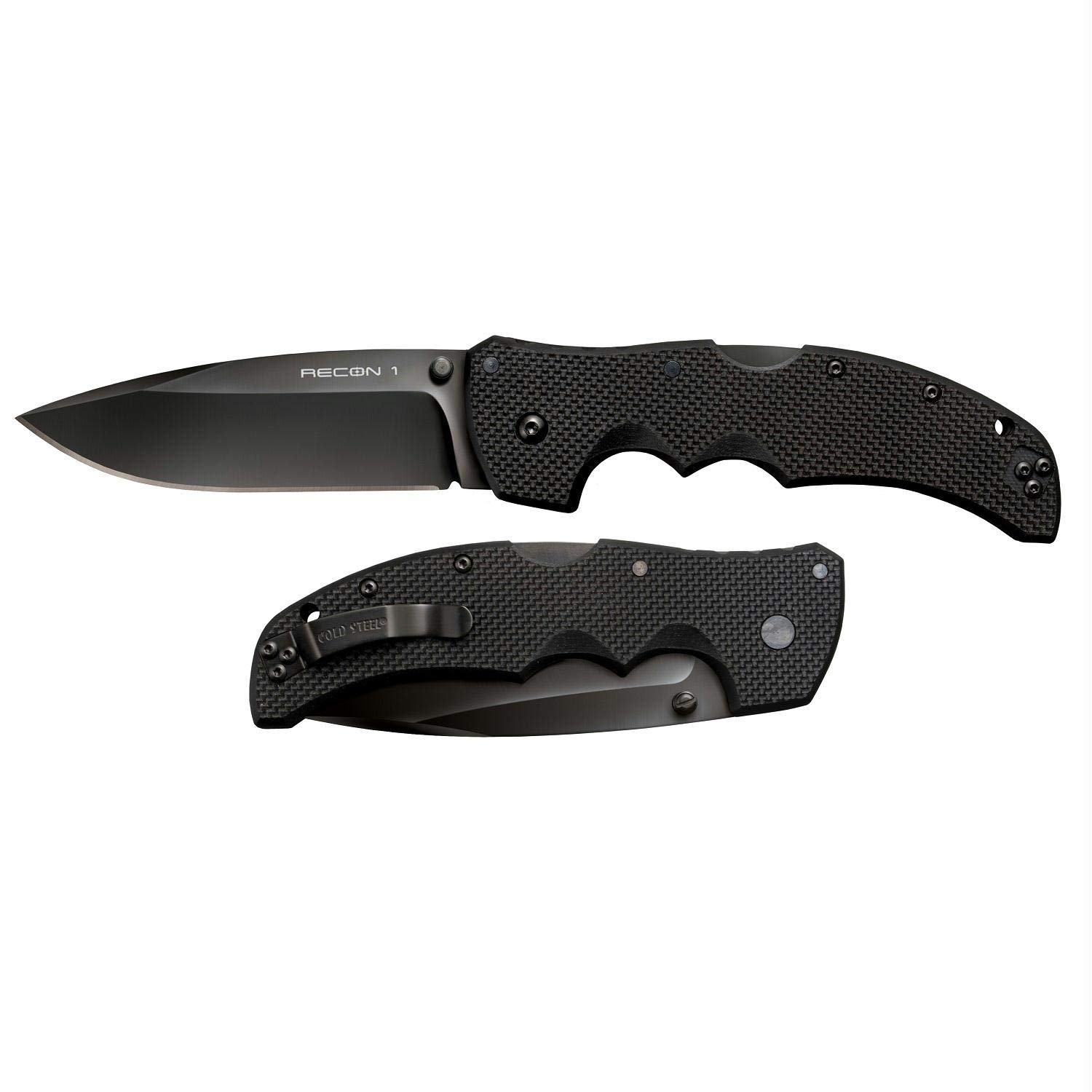 Cold Steel Recon 1
Pros
Textured, contoured G10 grip
Large blade
CTS-XHP steel
The G10 grip is textured and contoured to fit into your hand for heavy-duty use, and is surprisingly lightweight considering the size of this knife.
Cold Steel uses CTS-XHP steel for the blade, which is purported to be extremely tough–perfect for a tactical knife. It's also got a flat spine, which comes in hand for striking a ferro rod and starting a fire.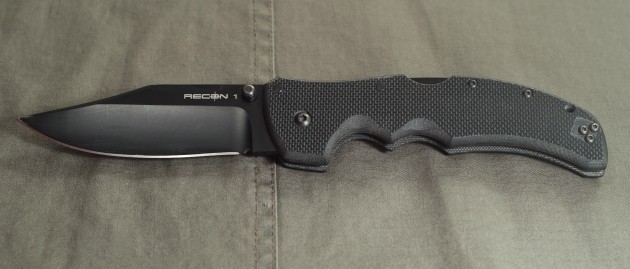 If you're not impressed with the cutting edge your Cold Steel knife comes with, give it a sharpen. Occasionally, one leaves the warehouse without a properly honed edge. When sharpened right, Cold Steel knives should cut through just about anything.
While Spyderco knives tend to be on the bigger side, the Delica 4 is well named. This little knife is one of our favorites around here, and with an only 2.875-inch blade, it comes in under the three-inch rule some states have.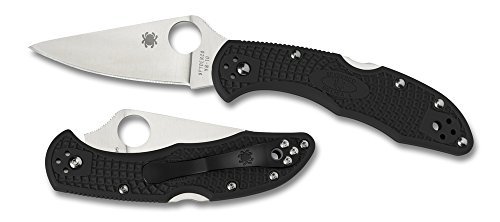 Spyderco Delica 4
Pros
VG 10 steel blade
Textured FRN grip
Corrosion resistant
Cons
Delica clips are a little fragile
The blade's crafted out of VG 10 steel, which is a common choice for kitchen knives. You can find versions that are straight at the tip and serrated near the hilt, so you get the best of both worlds. Like the other Spyderco knives, it's got a thumb hole opener and a great thumb rest.
The heavily textured grip is made of Fiberglass-Reinforced Nylon, an awesomely tough polymer composite. The dainty design makes this knife easy to carry, though.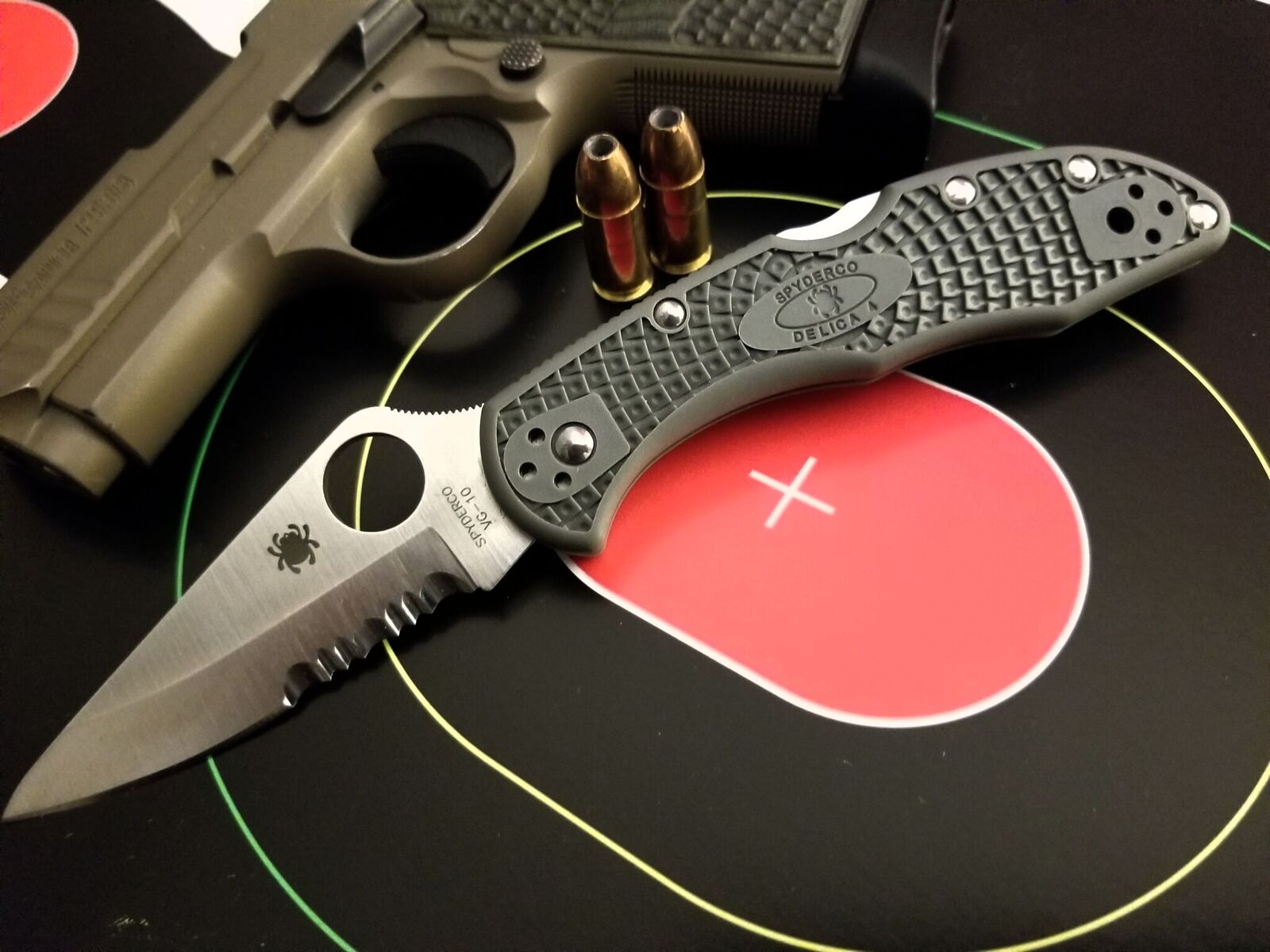 It can be a little hard to keep a razor sharp edge on the Delica, but it isn't hard to sharpen it back up. The blade is also corrosion resistant, so it'll stand up to years of abuse.
The last knife on our list is another mighty mini. The Benchmade Mini Griptilian does the work of a much bigger knife, while still fitting comfortably in even the most cramped pockets.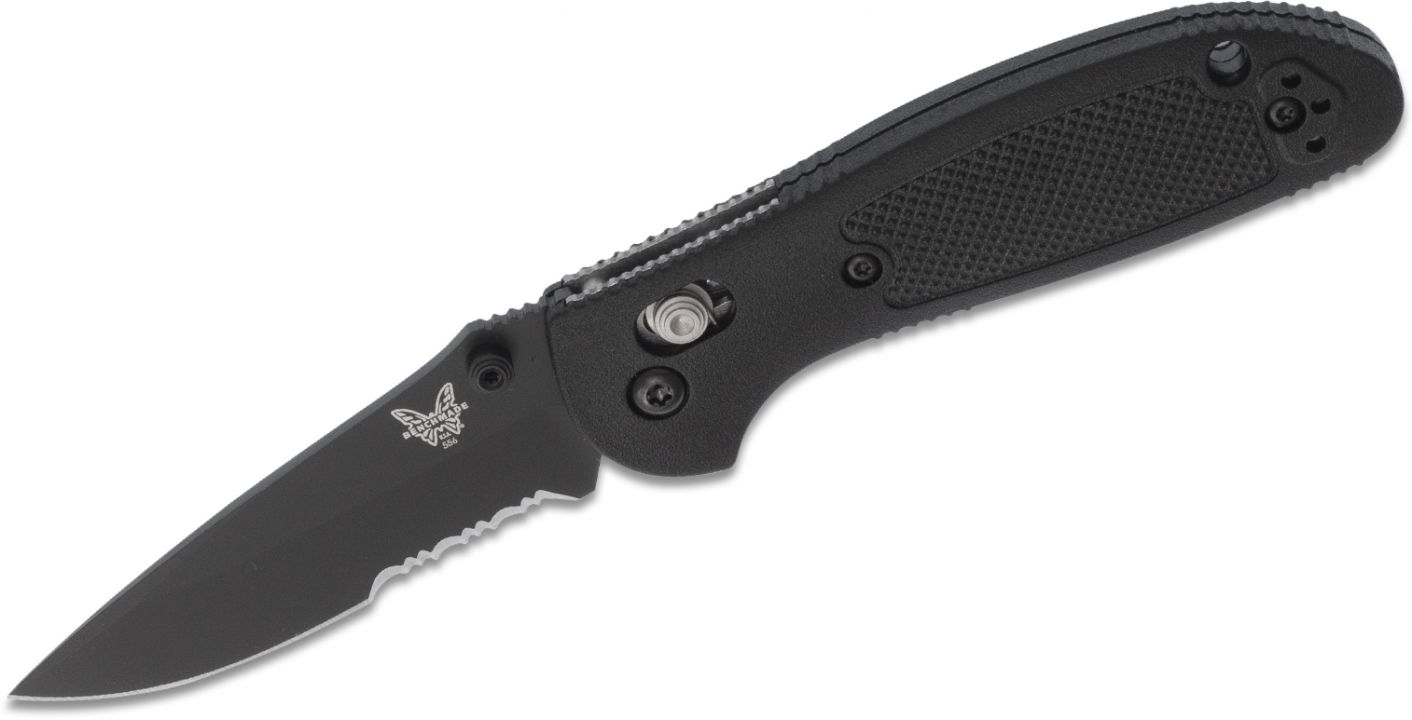 Benchmade Mini Griptilian
Pros
154 CM steel blade
Sliding lock release for single-handed operation
Textured thumb rest
We're seriously impressed with this knife. It's made of extremely durable 154 CM steel, which holds a beautifully sharp edge for ages.
The Mini Griptilian can be opened and closed single-handedly, thanks to the sliding lock and easy release. Speaking of the lock, it doesn't budge a millimeter. Your blade will feel steady and smooth, no matter what you're slicing.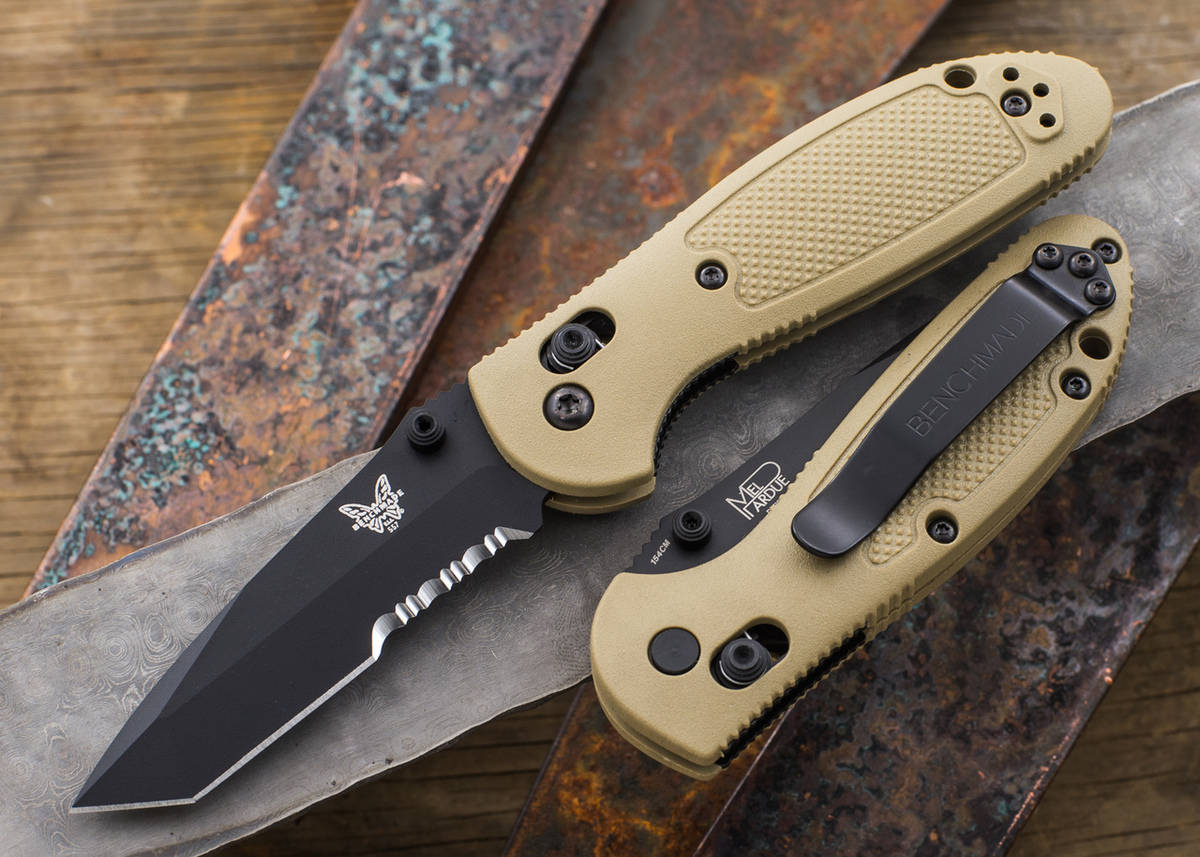 Finally, to help you stay in control of the blade, both the blade and the handle have textured spots to rest your thumb while cutting.
Any Way You Slice It…
These knives are amazing. We're pretty sure that you can't go wrong with any of them, though we hope you'll find the right one for your everyday carry needs.
Heck, maybe you'll find two… or three. We won't tell!
Got a favorite knife? Was it on this list, or did we skip it? Tell us in the comments below. Complete your preparations with our essentials lists for a great go bag.