Looking to keep your mitts safe during a long day at the range or while stalking your prey on a hunting trip?
Look no further! We're talking about shooting gloves–specifically which ones you should buy, why you need them, and how to shop for the best fit.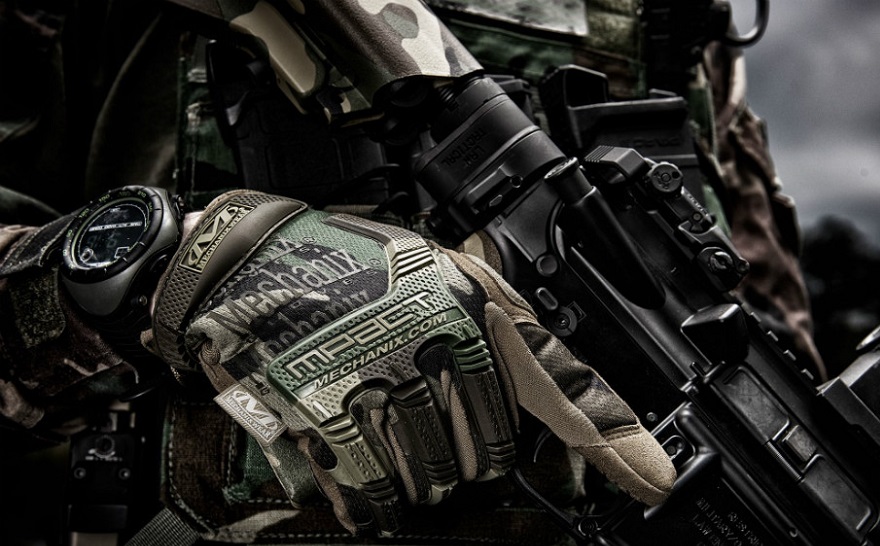 We've done some hands-on (get it?) testing on some of the most popular tactical shooting gloves out there, and we're ready to reveal our favorites.
Why Do I Need Shooting Gloves?
We get it–there's so many must have tactical accessories out there, it's dizzying. Why do you need to drop even more money on shooting gloves?
Well, we'll tell you why.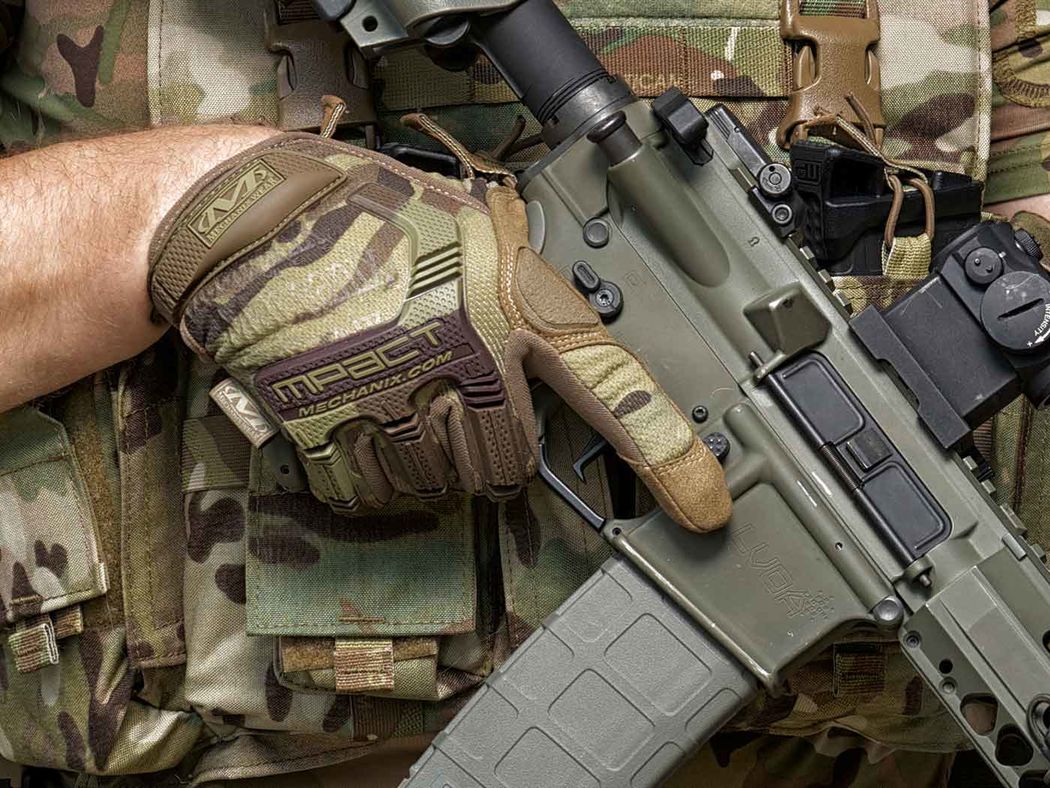 Things get hot! Ever touched a gun that sat on the bench in the sun for a while? Ouch! Not to mention, barrels can get hot, suppressors can get hot, and the ground, benches, and other surfaces can get downright toasty too.
Things get cold! We know, novel concept. But cold weather shooting is a thing, and some of us like to feel our fingers while pulling the trigger.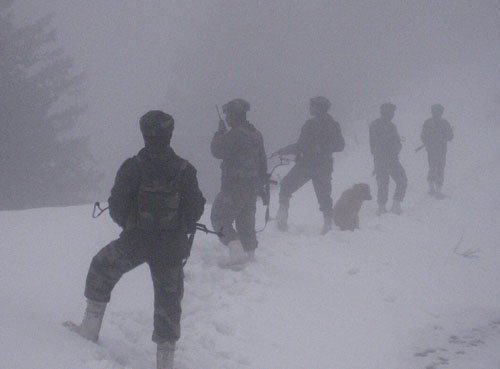 Boo-boos happen. Even the toughest, most badass operators wear gloves to keep from dinging up their knuckles. Cuts, scrapes, and pinching can happen while shooting, and while it's not typically a big deal, an infection is.
Finding Gloves that Fit
A good fit matters when it comes to gloves. Even the best gloves will remain at the bottom of your range bag if they just don't fit you.
There are a few things to take into account when sizing your hands for gloves. While gloves are sized based on your hand length and palm width, different gloves will fit different hands… differently.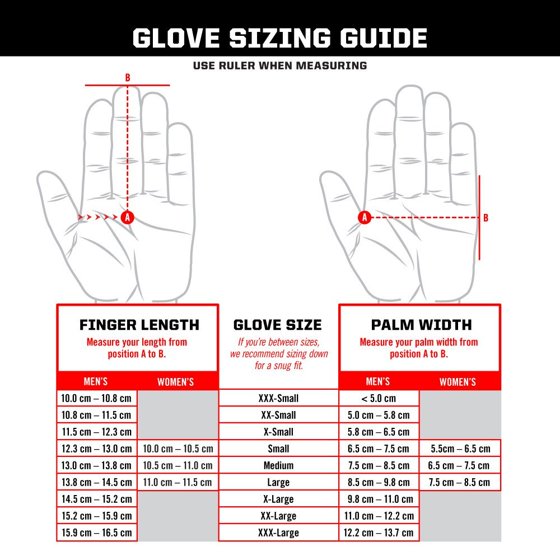 The girth of your fingers, the length of your fingers relative to your palm, the swell of your palm, and your wrist size will all affect the way a glove fits your hand.
So, ready to find out what gloves we think are the best?
Let's roll!
Best Shooting Gloves
For years, Mechanix has been a go-to brand for affordable, quality gloves, but the OG Mechanix gloves sometimes felt a little too bulky for shooting. Fortunately for us, Mechanix has released the slimmer Fastfit Gloves.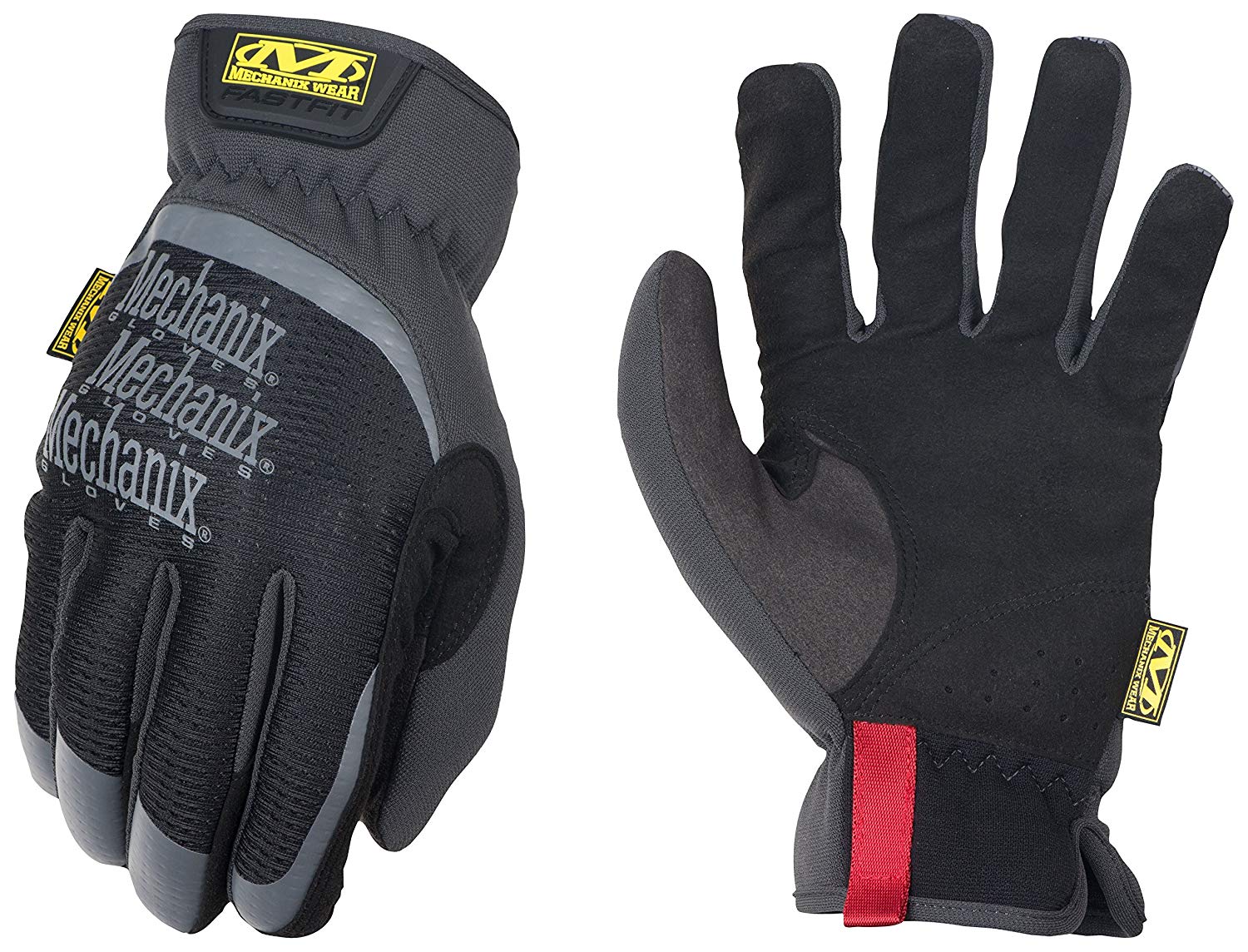 Mechanix FastFit Gloves
Pros
Affordable
Durable
Good dexterity
Cons
Not temperature-resistant
Can limit trigger finger
We found that the fit of these gloves is pretty true-to-size, though they can feel a little baggy in the palm if you have slim hands. Mechanix gloves fit a pretty wide range of people, but that also means you can't expect a custom fit from them.
These gloves are made of heavy-duty spandex and synthetic leather, and dry relatively quickly. They are touchscreen-enabled, so you don't have to strip them off to use your phone–which our millennial team members are pretty dang excited about.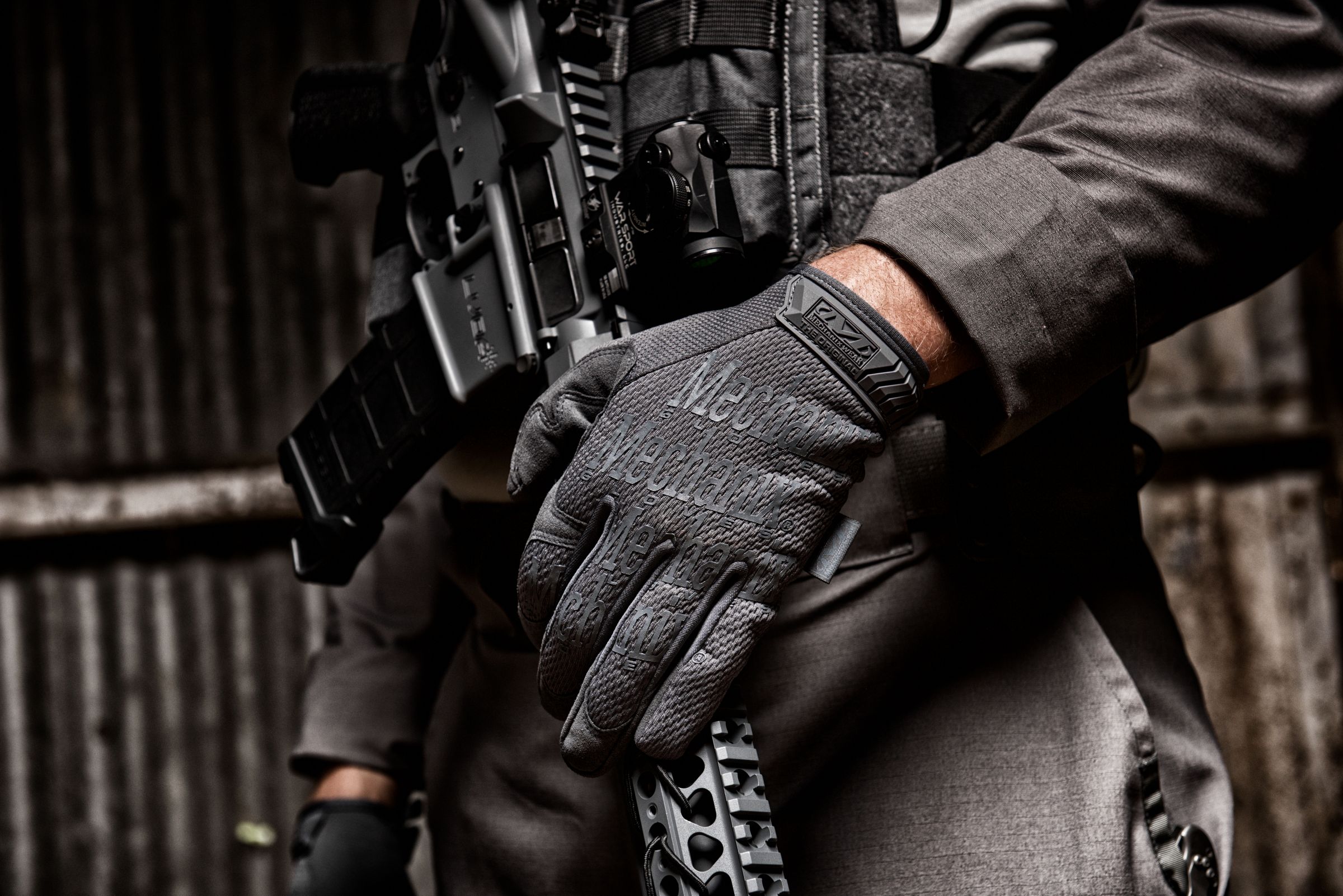 With the "fastfit" elastic wrist, you can pull your gloves on an off easily, without needing to adjust a wrist strap, but you also don't have the same security.
We found that the thin material on these gloves is pretty great for dexterity, but the way the fingers are cut might make them a tight fit for pulling a trigger. They're not very temperature resistant, either, so these might be best suited to fair-weather protection.
We're pretty into Magpul around here, so it's no surprise that they're our top choice for affordable, durable, and functional shooting gloves. The Magpul Technical Gloves are designed for shooters, and they do a great job.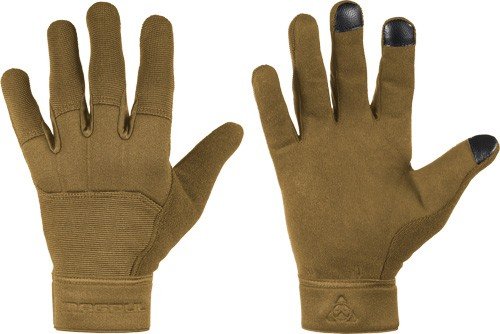 Magpul Technical Gloves
Pros
Affordable
Designed for shooters
Touchscreen-friendly
These gloves fit a lot slimmer than the Mechanix gloves, which means they're a better fit for slim hands, but bulkier hands may need to size up. The wrists feature a much more snug cuff–great for security, but harder to remove and put on.
They have a synthetic suede palm and elastic wrist closures, and touchscreen-enabled pads at the tips of your thumb, index, and middle fingers on each hand. These pads don't get in the way of your trigger, though, so they won't throw off your shot.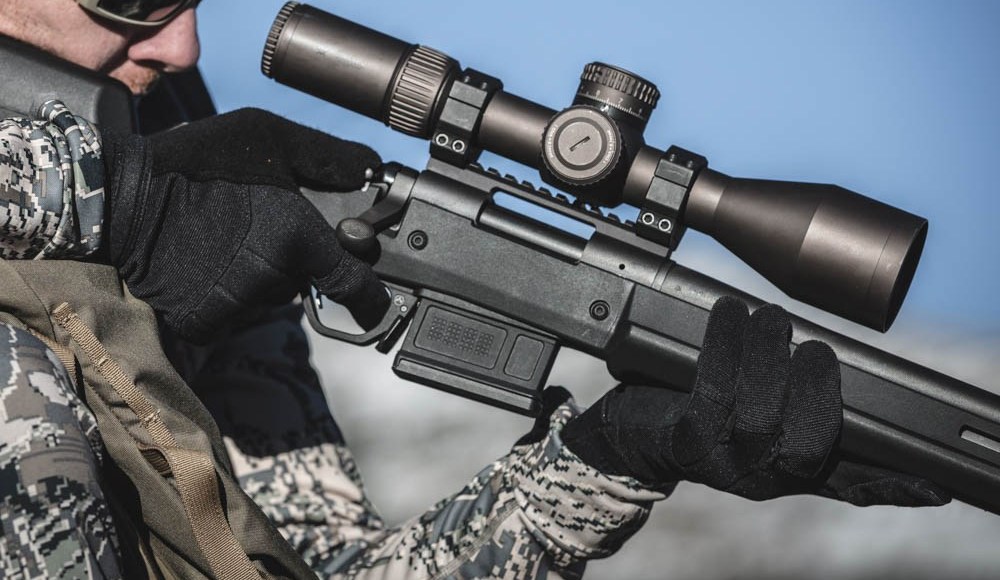 The way the glove fits between the index and the thumb makes a big difference in the way your hand can move while shooting. It's better designed for shooters to give you the freedom you need for accuracy.
These gloves are a bit thicker than the Mechanix, but they aren't bulky. In fact, we feel like they hit that sweet spot of dextrous and protective. We also love the terrycloth patch on the back of the thumb, which is perfect for cleaning your optics, eye protection… or a runny nose.
If dexterity is a must, it's hard to beat the SKD Tactical PIG FDT Delta Gloves. The FDT stands for "full dexterity tactical," and they're well-named. These are the thinnest gloves that SKD produces.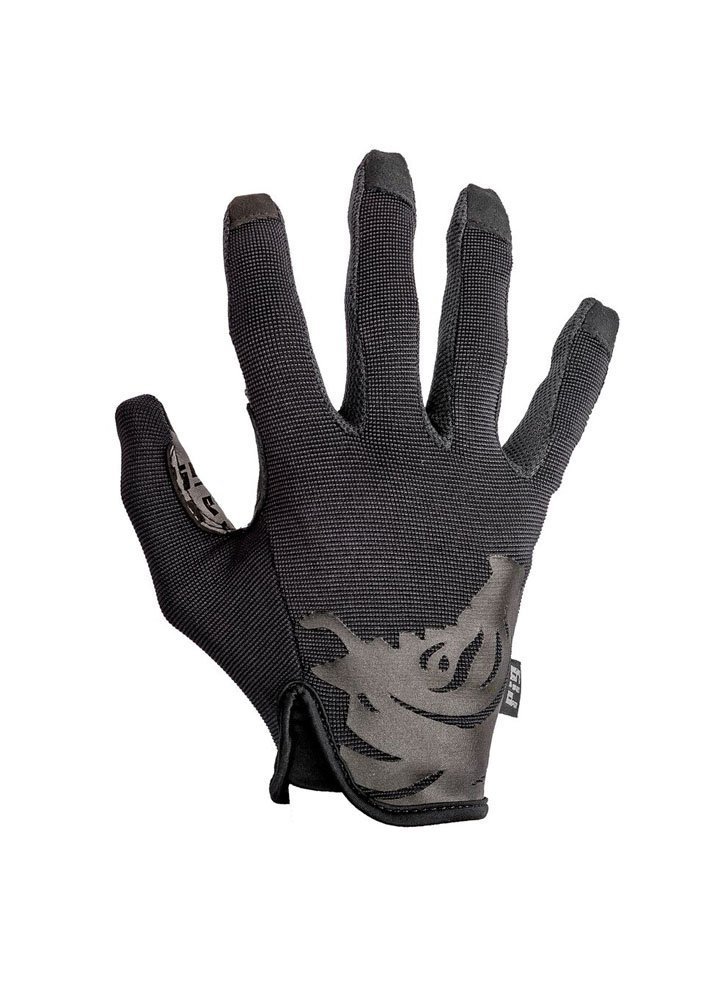 SKD Tactical PIG FDT Delta Gloves
Pros
Awesome dexterity
Generous cut through fingers
Rubberized grip
You might be giving up a little protection, but you'll hardly remember that you're wearing these gloves.
They tend to run on the smaller side, so expect a snug fit and double check your measurements against the size charts when ordering. We had to size up from our normal size, and they were still pretty tight.
The Delta Gloves are cut generously throughout the fingers, so you have plenty of range of motion without the gloves pinching, binding, or bunching up.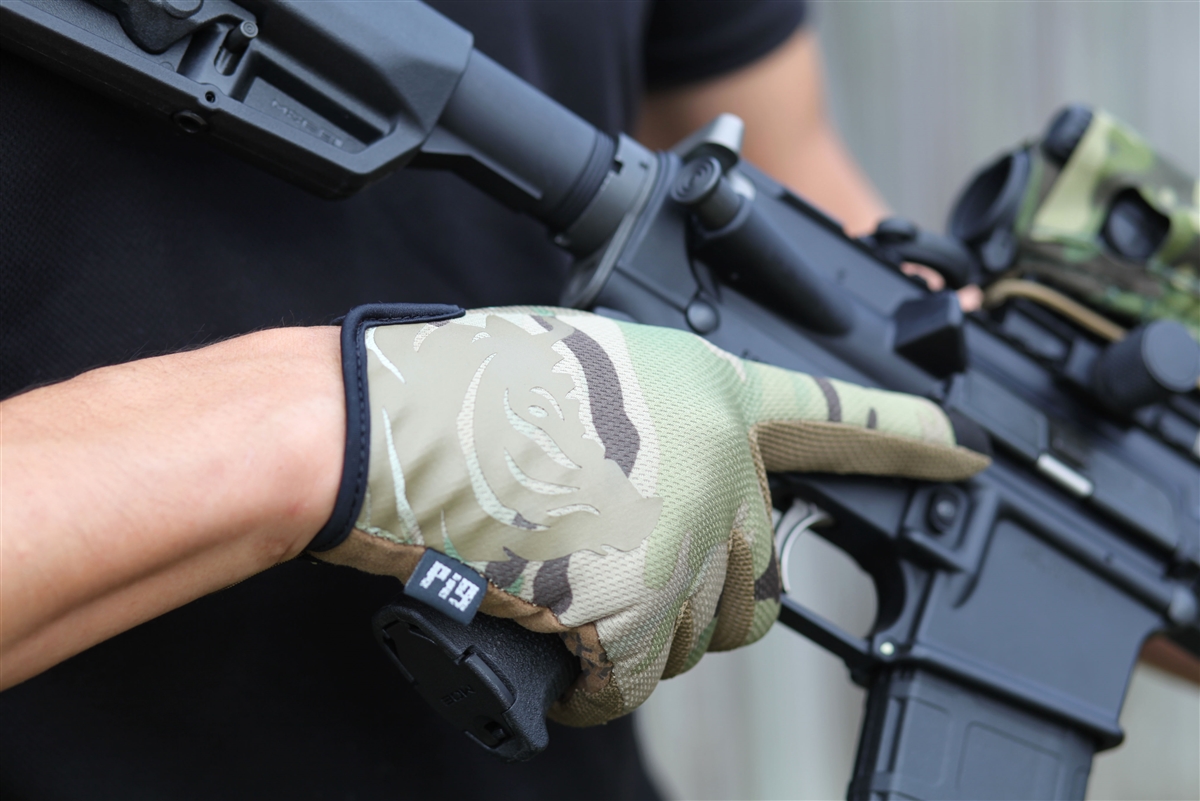 A single layer synthetic suede palm offers some decent protection, though the heavy-duty spandex back offers significantly less. These also have an elastic cuff, a wrist loop, and are touchscreen-enabled on the index and the thumb of each.
The palm is reverse printed with a rubberized pattern for a durable, superior grip. We like the wrapped fingertips, since they offer a little bit more protection for your nails, too.
These are on the inexpensive side, so if you want an extra pair for dexterity-focused tasks, these very well could be it!
The thicker, more durable cousin of the Delta Gloves, the SKD Tactical PIG FDT Alpha Gloves are some of our favorites.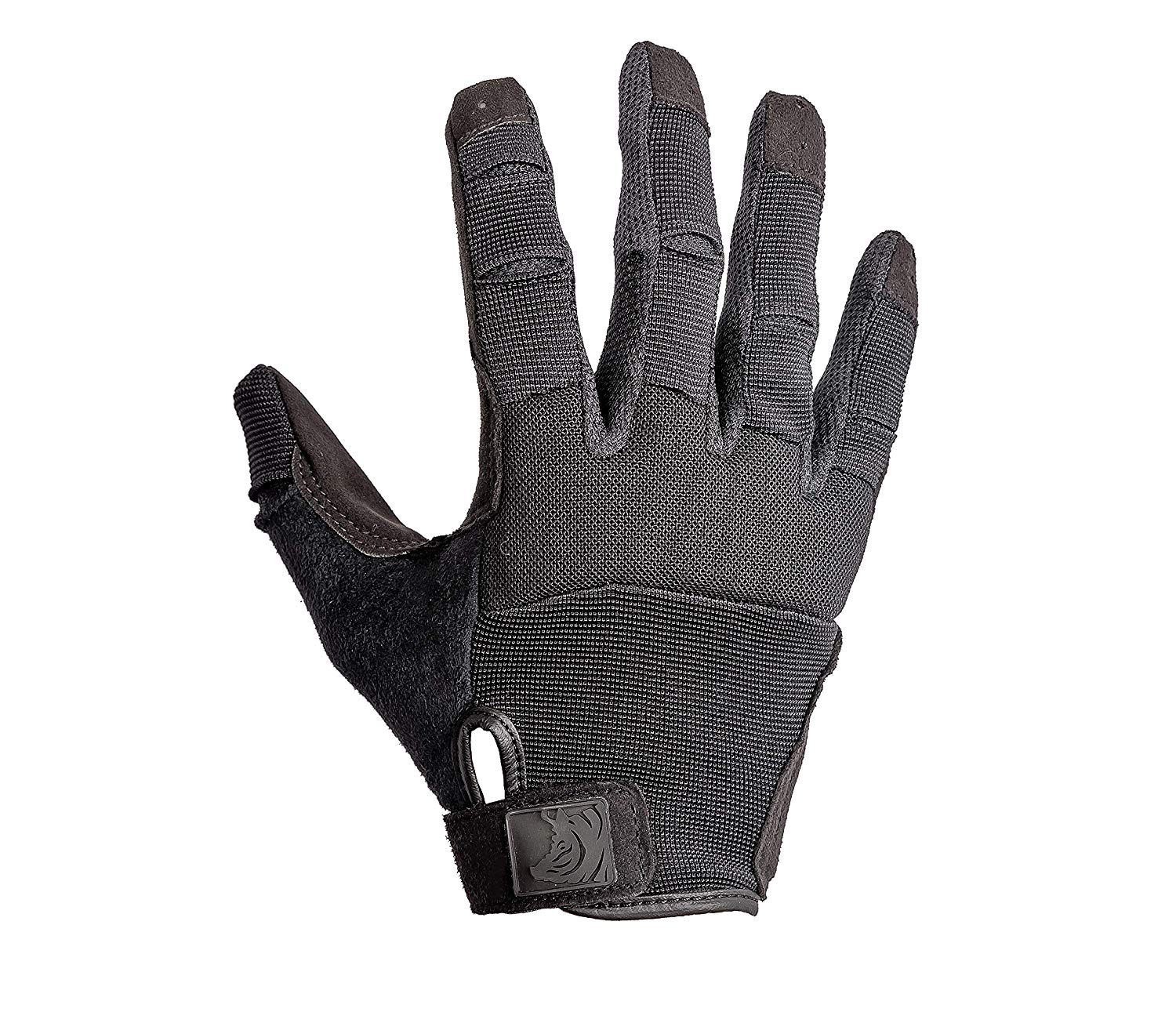 SKD Tactical PIG FDT Alpha Gloves
Pros
Full palm and fingertip protection
Touchscreen enabled
Expansive joints for better dexterity
Super dextrous, nice and protective, that ever-important touchscreen-enabled material… these gloves have it all!
The fit similarly to the Deltas, but the Alpha gloves are much thicker and feature multiple layers of synthetic suede in strategic spots throughout the palm, as well as across the knuckles.
These gloves are a little slower to dry, but that's only because they offer a lot more protection than others on our list–without sacrificing your dexterity.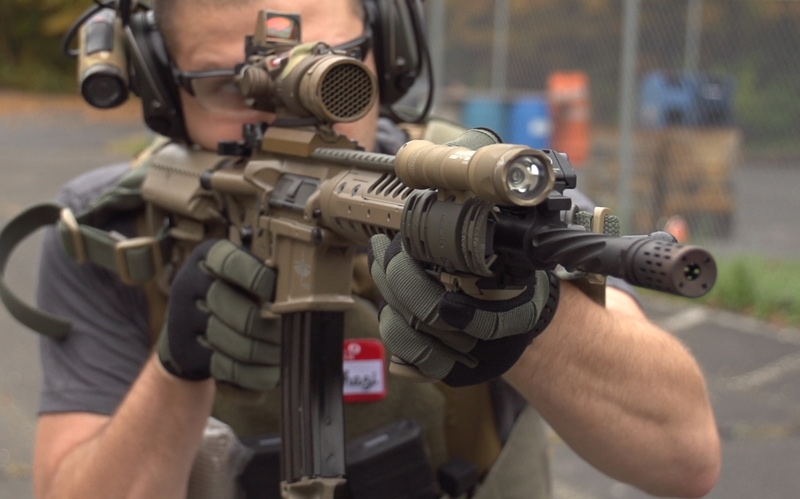 The dual-jointed trigger finger is a cool feature that allows the glove to really conform to the curve of your finger. You won't be fighting these gloves as you squeeze off rounds.
Alph gloves also come with wrist loops, as well as an adjustable wrist strap for a customized fit.
Like the Magpul gloves, these also have a soft terrycloth patch behind the thumb for all your polishing needs.
We can't recommend these gloves enough, even if they are the most expensive on the list. They're well worth the cost though, and they'll stand up to years of abuse quite handily.
This wouldn't be a complete review without including at least one set of gloves that we feel are best for people with smaller hands, including women–and as far as we're concerned, those are the SKD Tactical PIG FDT Charlie Gloves.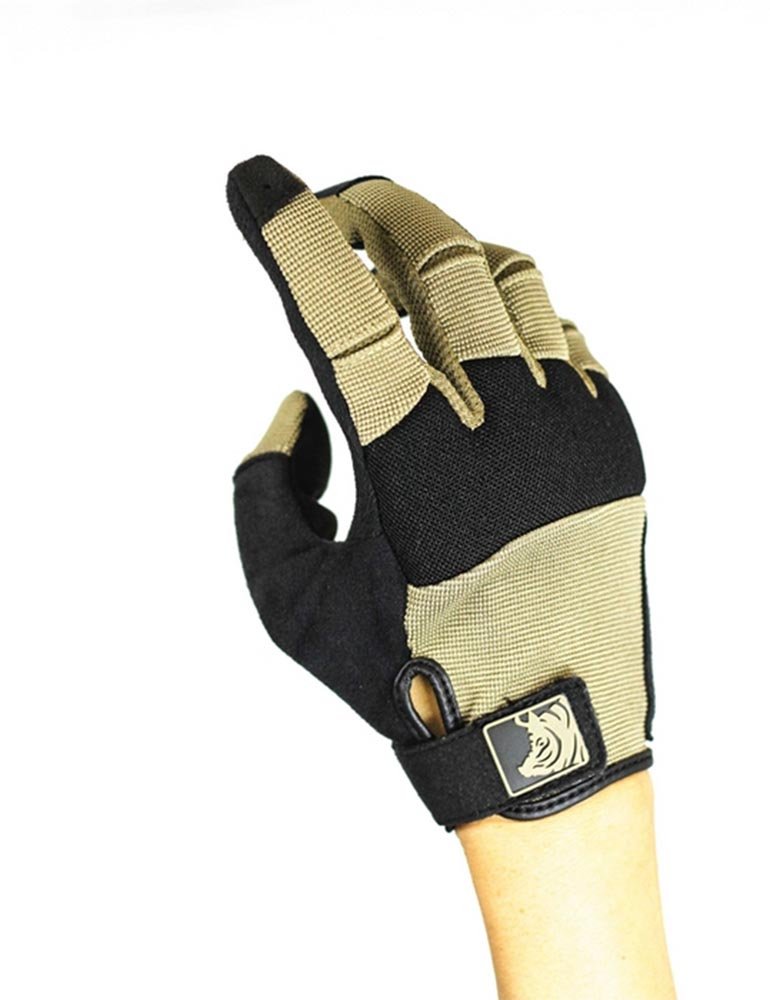 SKD Tactical PIG FDT Charlie Gloves
Pros
Perfect for smaller hands
Great trigger finger mobility
Touchscreen friendly
These gloves are similar protection-wise to the Alphas, but they have a slimmer cut that is better for people with more dainty hands. They feature the same layered faux suede palms and wrapped fingertips, but the back features spandex and rubberized knuckle protection.
The wrists have a velcro adjustment tab and a loop for helping you get them on and clip them to your gear when not wearing them.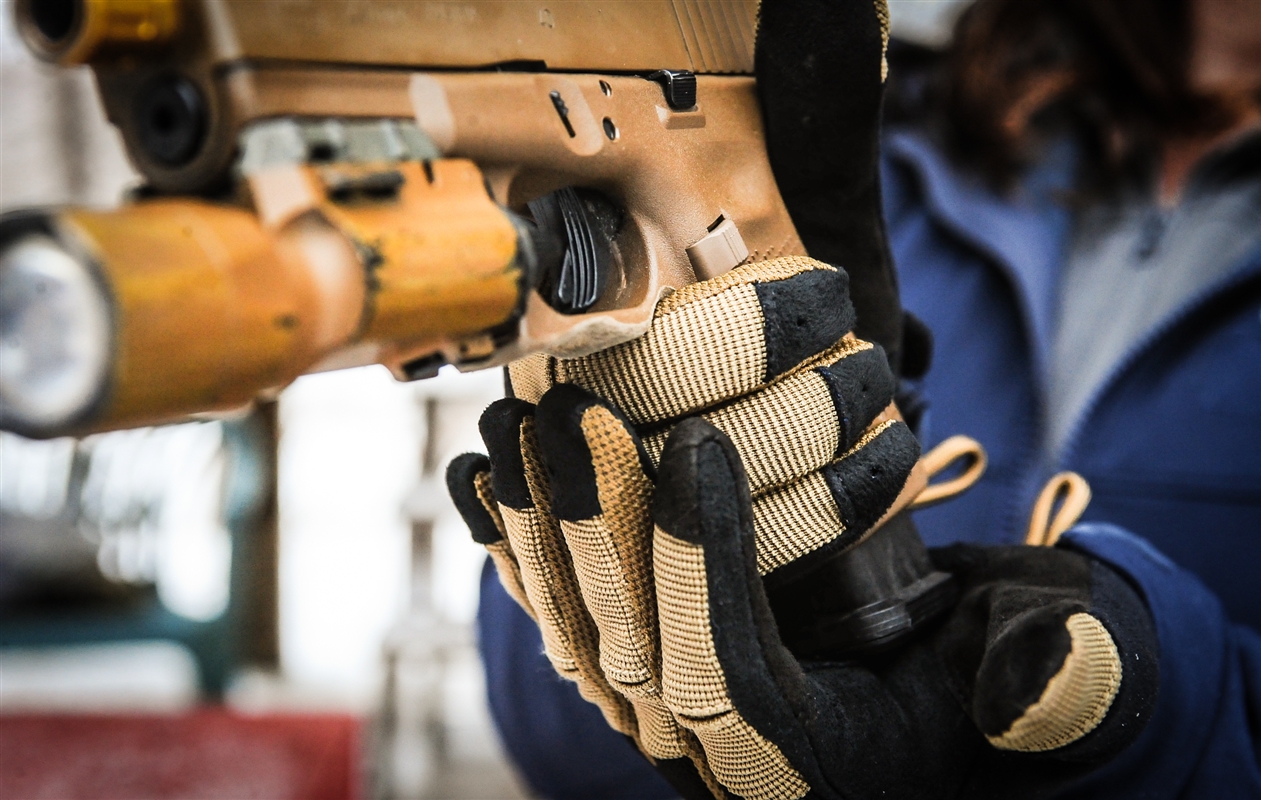 SKD has been pretty great about dexterity, and the Charlies are no different. They have great movement for the fingers, especially the trigger finger.
And of course–they're smartphone friendly!
Honorable Mentions
There are seriously so many gloves out there on the market that it's pretty much impossible to buy and test them all. Besides the ones we tested, here are a few options that we've either used in the past or are popular throughout the shooting community.
If you're looking for more protection, but are willing to sacrifice a little dexterity, the Outdoor Research Ironsight Gloves are a great option.
They're a little bulkier, but that means they offer better temperature protection and are great for more than just shooting.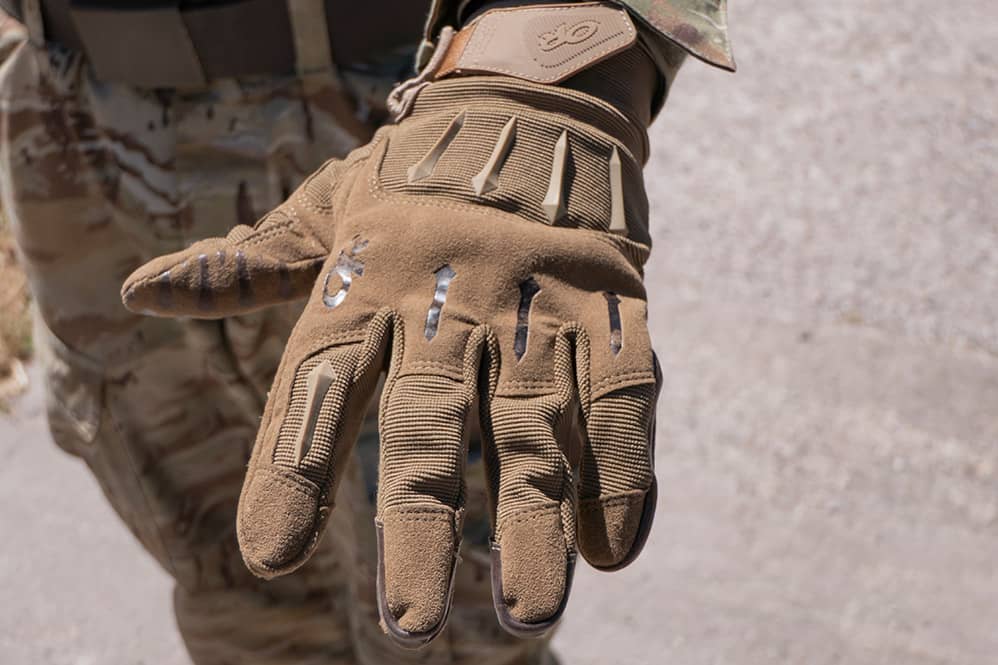 The rubberized grip is nice, but on our well-loved pair, they've pretty much worn off.
For some serious knuckle protection, pick the Magpul Breach Gloves. They're built to the same excellent standards of all Magpul gear.
They have smooth leather palms that have textured patches, and nylon stretch fabric on the back of the joints for a better range of motion.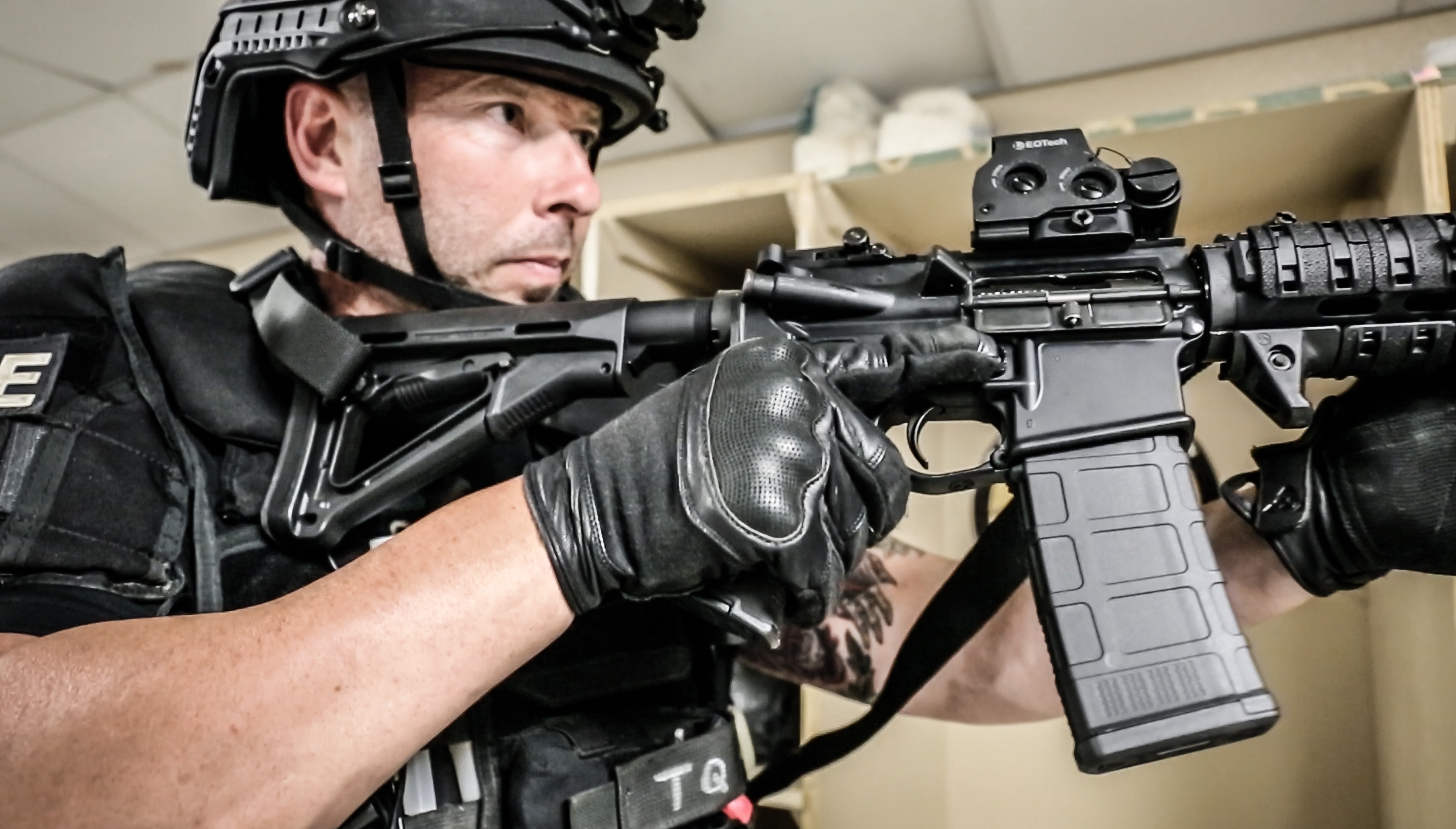 You knuckles are protected by a molded, padded knuckle cap, covered in leather for awesome impact protection for all your door-kicking, face-punching, badass adventures.
Note: Please don't actually punch people in the face. It's illegal.
Flame resistant gloves? We've got you covered. If your tactical needs include some serious heat and flame resistance, the Outdoor Research Suppressor Gloves are it.
Constructed from goat leather and a flame-resistant Nomex interlock kit, these are going to stand up to just about anything you're going to throw at them.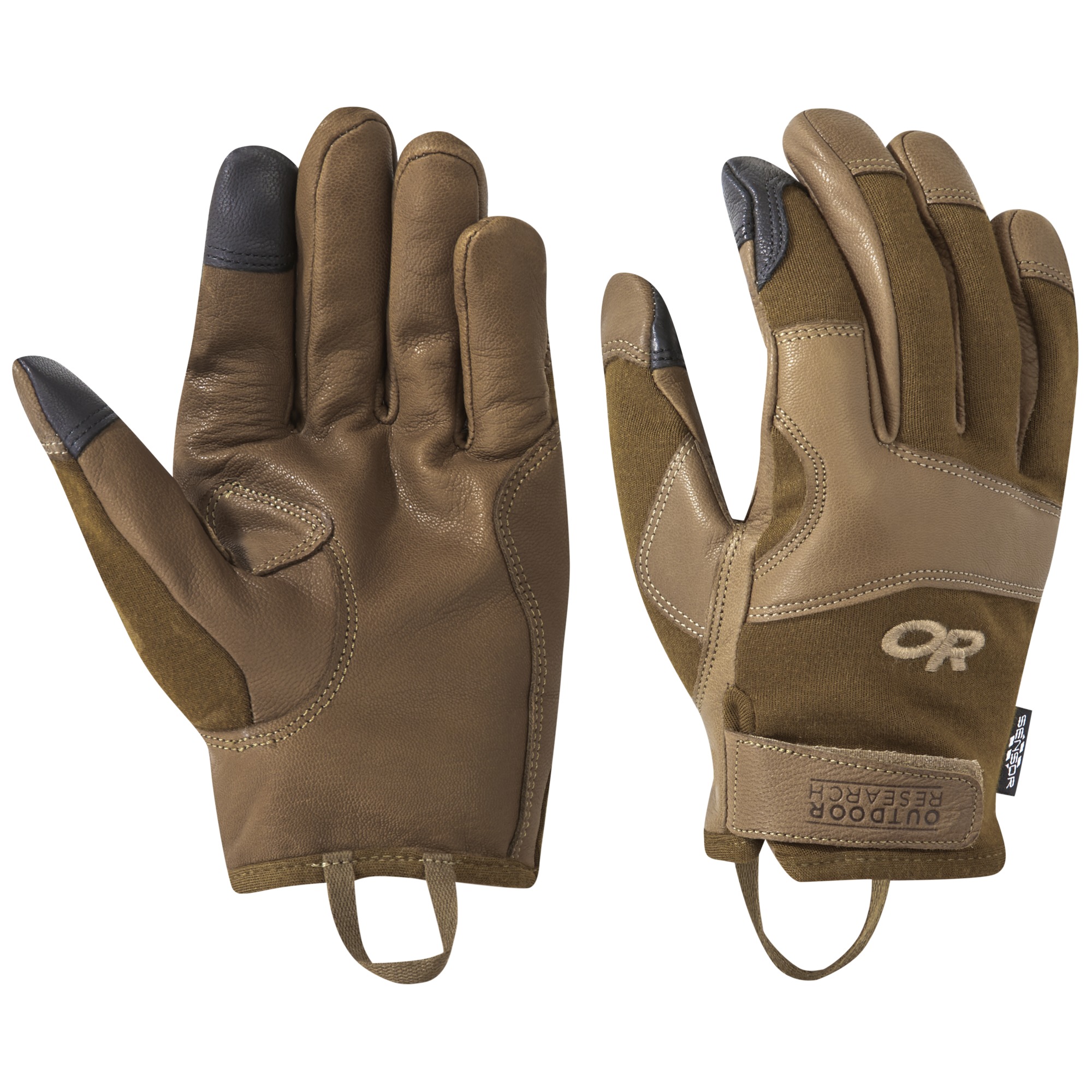 They've also got padded knuckles and precision grip off-center seams for extra articulation and dexterity.
On top of your shooting gloves, don't forget to keep a few pairs of Nitrile exam gloves handy and sterile.
At best, they can keep you from getting greasy while cleaning and lubing your gun. At worst, they can protect you from infections and bodily fluids should you put a hole in something you're not supposed to–say, your leg.
Final Thoughts
The right gloves for your needs depend on how much you're planning to do in them, how they fit, and of course, your budget.
We've got plenty of great gloves to try out, but we'll leave you with our recommendations on them.
For our favorite gloves overall, SKD Tactical PIG FDT Alpha.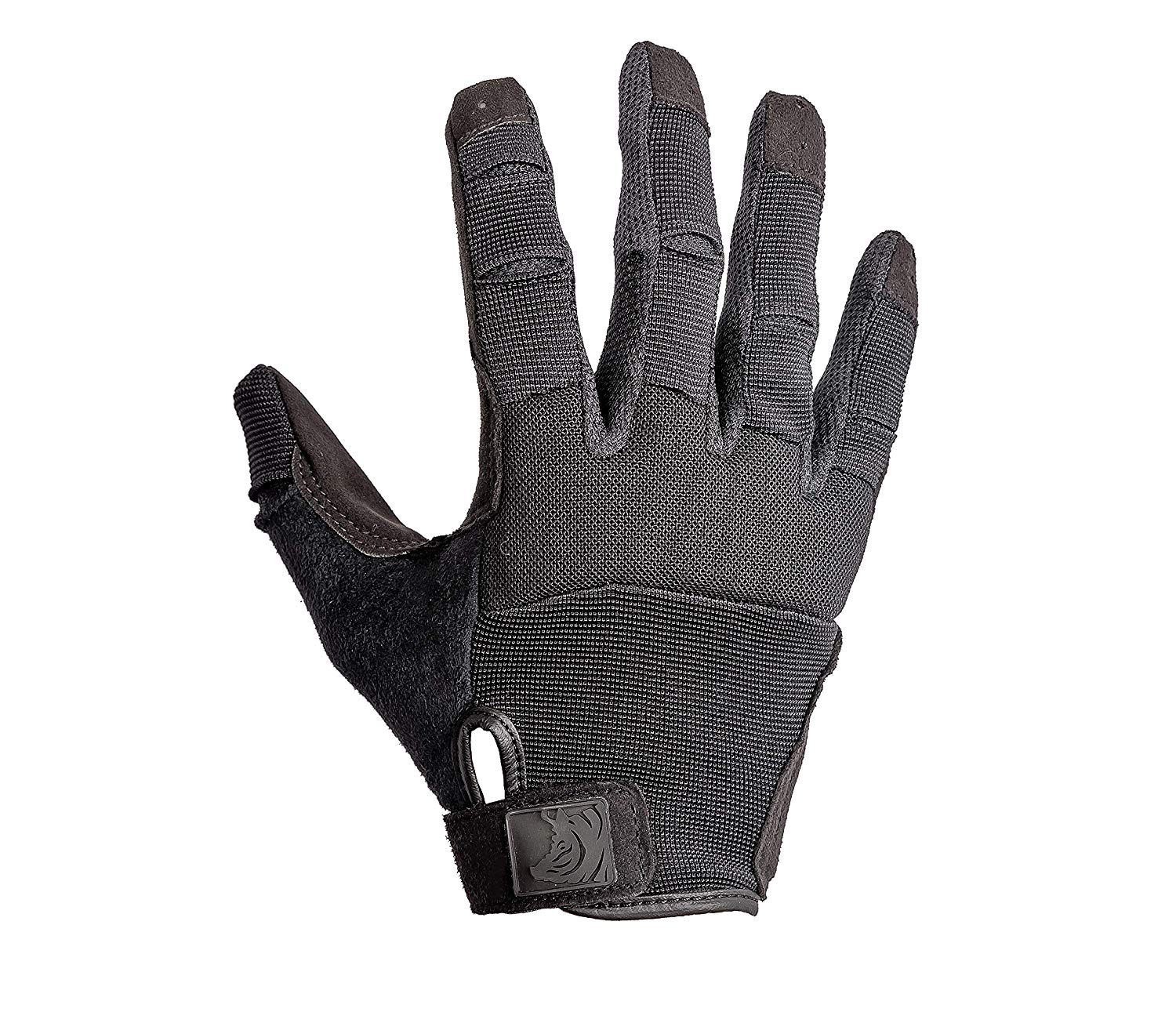 SKD Tactical PIG FDT Alpha Gloves
Pros
Full palm and fingertip protection
Touchscreen enabled
Expansive joints for better dexterity
If you need lots of dexterity and flexibility, with a little bit of protection, SKD Tactical PIG FDT Delta.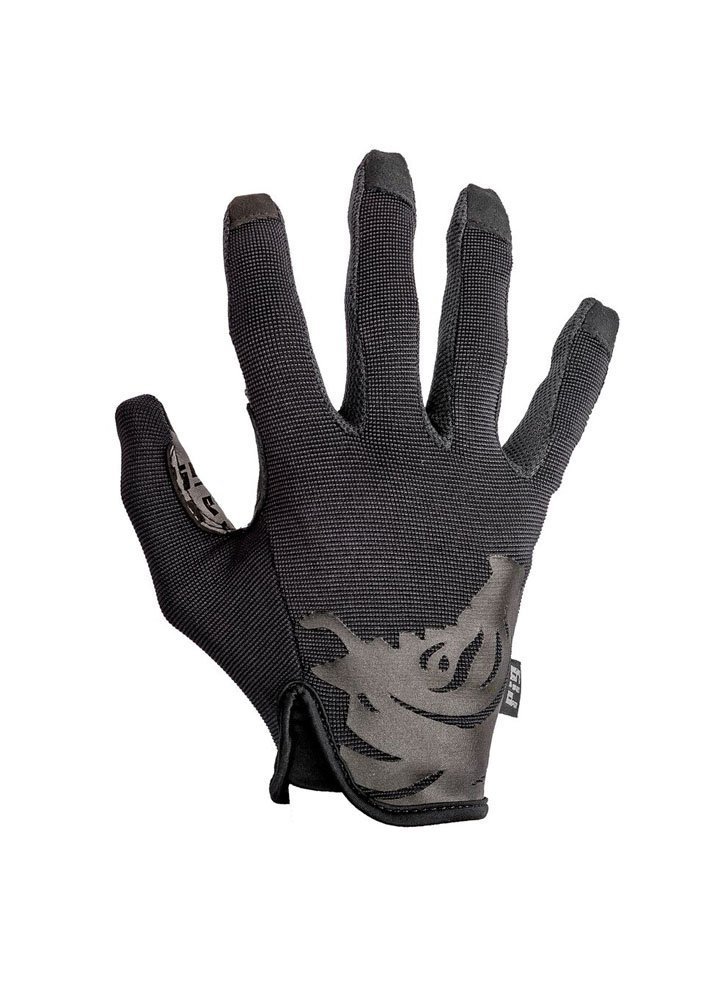 SKD Tactical PIG FDT Delta Gloves
Pros
Awesome dexterity
Generous cut through fingers
Rubberized grip
And finally, for some all-around great gloves that are budget-friendly, Magpul Technical Gloves.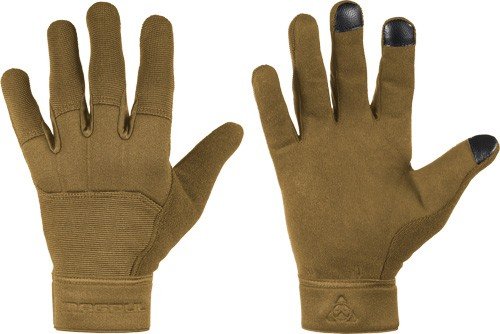 Magpul Technical Gloves
Pros
Affordable
Designed for shooters
Touchscreen-friendly
What are your favorite shooting gloves? Did we help you find any you want to try? Let us know about it in the comments! Looking for a new knife? We've reviewed the best EDC knives under $100.