The internet has made shopping easier than ever. 
You can get just about anything delivered to you in two days and more and more things can be delivered the next day or even the same day.
Firearms, parts, and accessories are no exception and you can find tons of options of all of these things online from the comfort of your own home.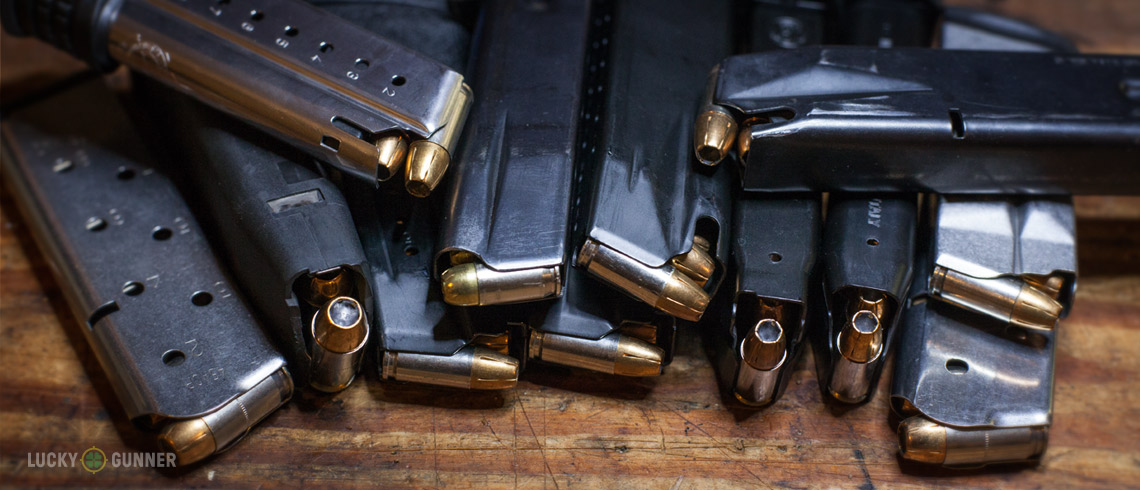 We've already talked about buying guns and shopping for ammo online, but now we want to take some time to talk about what comes between guns and ammo. That's right, gun magazines. 
They're one of our favorite shooting related items to buy online since it's so straightforward, so we're going to share a few of our places to buy them. But first, let's talk about why you would shop for gun mags online instead of in person.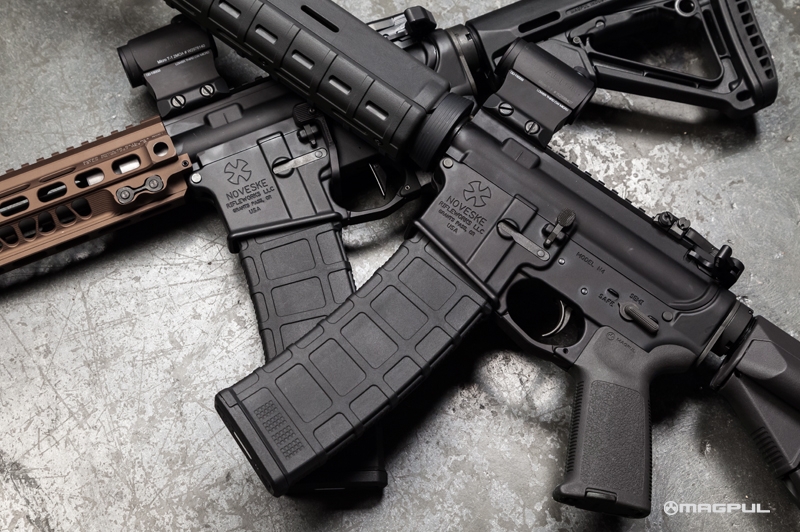 Why Shop Online for Mags?
Why shop online for anything? 
You have access to virtually unlimited options without having to leave your house. Or leave your bed for that matter. Or even put on pants.
Seriously though, the internet is an amazing thing. You can get any magazine that's currently manufactured online and even a lot of magazines that aren't manufactured anymore, assuming you know where to look.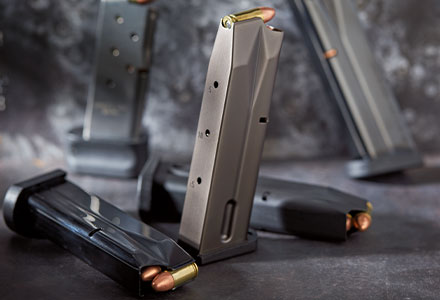 While we always encourage you to support locally-owned gun stores, the reality is that a physical storefront doesn't allow them to carry the same selection as an online store. That means they only stock the most popular magazines, which they know they can turn around quickly. 
If you're looking for something a little unusual, it's unlikely that your local gun store will stock it.
In addition, we all know that online retailers typically have lower prices than local gun shops since online retailers' operating costs are much lower compared to their sales. If the price is close, we encourage you to get it at your local gun store, but we also know that sometimes prices aren't even in the same ballpark and sometimes budgets are tight.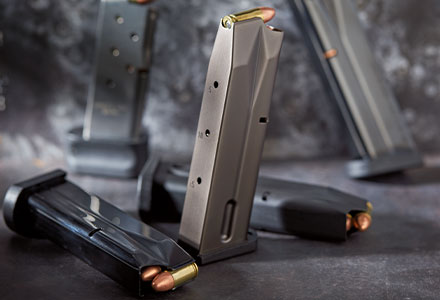 And if your choice is between a big box retailer in-store or an online retailer? You're probably better off going online.
But before you shop online for gun mags, there are a few things you should be aware of. 
Things to Know Before You Buy Magazines Online
Various states have laws governing magazines and magazine sales.
Most of the time online retailers just won't let you place your order if it conflicts with your state's laws, but not always, and for private sales, all the responsibility is on you and the seller.
You don't want to deal with the hassle of a canceled order or get in trouble for attempting to buy something illegal, so it's best to just know your state's laws and avoid the issue altogether.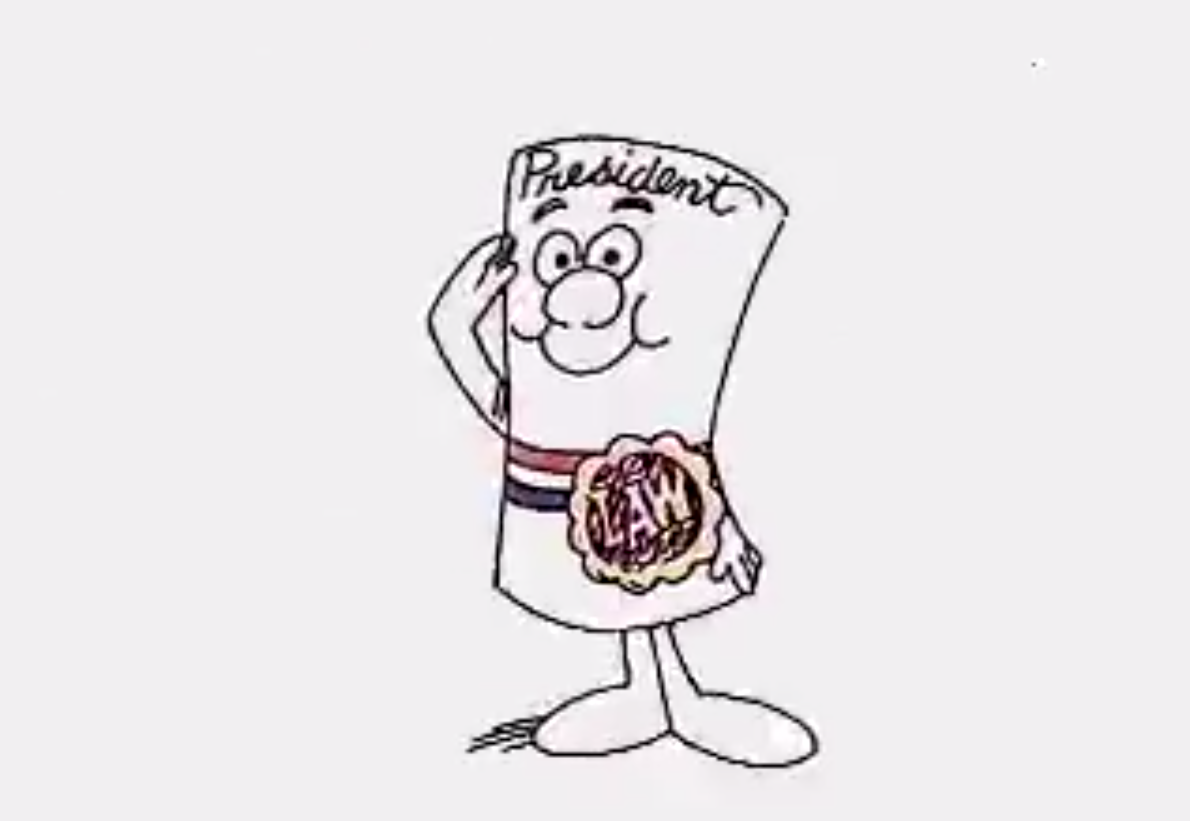 A few examples:
California:

Magazine capacity cannot exceed 10 rounds unless verified law enforcement or in possession of a high-capacity permit. Magazine repair kits may not be shipped to recipients in California.

Colorado

: Magazine capacity cannot exceed 15 rounds.

Connecticut

: Magazine capacity cannot exceed 10 rounds and buyers need to provide a copy of their driver's license or other state-issued ID, as well as a state handgun carry permit, long gun certificate, or ammunition certificate.

Hawaii

: Handgun magazine capacity cannot exceed 10 rounds. There is no restriction for rifle magazines.

Vermont

: Rifle magazine capacity cannot exceed 10 rounds. Pistol magazine capacity cannot exceed 15 rounds.

District of Columbia (DC), Maryland, Massachusetts, New York, & New Jersey

: Magazine capacity cannot exceed 10 rounds.
Local governments may also have their own laws, so you need to be sure that you know what, if any, local laws will affect you. 
Please note that we're not lawyers and laws change all the time, so don't assume this is the latest, most up to date info and don't consider anything we say legal advice. Be sure to check for yourself what the relevant laws are before buying.
Top 5 Best Places to Buy Gun Magazines Online
Gun Mag Warehouse
Gun Mag Warehouse is exactly what it says on the tin.
They sell just about every magazine and magazine accessory on the market for handguns, rifles, and shotguns. If you can't find it from Gun Mag Warehouse, you're probably going to have a hell of a time finding it from any other retailer.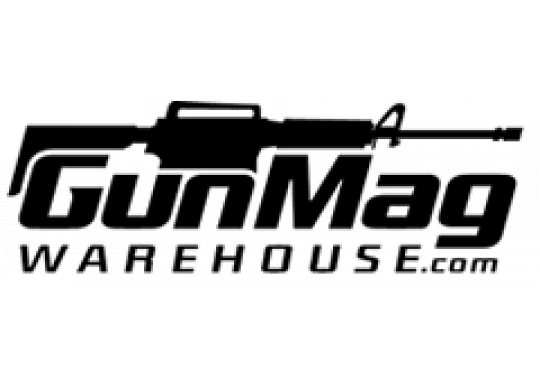 Items are typically ready to ship immediately and shipping only costs about $4.99 for USPS First Class shipping for orders under a pound, though they do have a few other options if you're looking for faster shipping or would prefer UPS shipping. You can use their convenient Order Tracker to keep up with your order's progress.
And despite the massive selection, the website is well organized and the search function has a variety of useful features, so it's easy to narrow down your options to exactly what you're looking for.
They also have excellent customer service and a 60-day return policy with no restocking fees (unless your order is over $800, big spender). You only have to pay return shipping if your return isn't due to an error on Gun Mag Warehouse's part.
Oh, and don't forget to take advantage of their wishlist feature to give your loved ones a nudge.
Palmetto State Armory
Another great retailer if you're looking for variety is Palmetto State Armory. While they don't offer as many options as Gun Mag Warehouse, they still sell hundreds and hundreds of varieties of magazines. Nearly 900, in fact, at the time of writing. Plus you can order any other firearms and tactical related gear that you need at the same time, including ammo, firearms, apparel, knives, and even fishing and survival gear.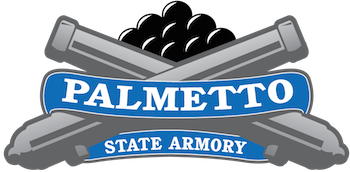 According to PSA's website, this veteran-owned company was formed because, after returning from deployment, the founder "noticed that there did not seem to be a customer-friendly company available for the everyday gun enthusiast" and you can see how that starting mission informed what the business has become.
PSA stocks top firearm brands as well as their own excellent line while still maintaining some of the lowest prices of any online gun retailer, not to mention excellent customer service. And speaking of low prices, PSA offers constant promotions and daily deals, as well as a huge clearance section and free shipping on some products. 
We've reviewed a few of PSA's firearms, including the PSAK-47 GF3, the PSA PA-15, and the PSA PA10, and overall had good things to say. You can also find Palmetto State products recommended on a bunch of our product round-ups and guides, especially those related to AR-15s, so it's safe to say that we're pretty big fans of their stuff.
Unfortunately, they don't make magazines, but we still suggest you take a look at their line while you shop.
In addition to their online store, PSA also has five retail locations in South Carolina, four of which also have range facilities (plus an additional outdoor shooting facility that's not a retail location). They're definitely worth checking out if you're in the area.
Brownells
Brownells is another company that you may have noticed recommended across Firearm Review.  If you're not familiar with Brownells, Brownells is like Walmart if Walmart focused exclusively on shooting and actually cared about customer service. 

They carry a massive selection of magazines, hundreds more than Palmetto State Armory, plus items across just about any other shooting-related category that you can think of, including huge selections of reloading and gunsmithing items, and even a good selection survival stuff as well. 
On top of that, they offer really competitive pricing, especially if you take advantage of their constant sales and promotions, large clearance section, and rebate section, where the manufacturer rebates available on their various products, including some Brownell exclusive rebates, are all collected into one place so they're easy to find and take advantage of. 
You can save even more with their law enforcement and veteran discounts, as well as their Edge membership program which costs $49.95 per year, but provides benefits like waived FFL processing fees, free two-day shipping, discounted overnight shipping, and access to members-only sales, offers, and discounts, including early access to some of their largest sales and promotions.
Their house brand is also a great way to save money and it includes a selection of great magazines for a variety of platforms. Don't let the low prices fool you, though: these magazines are high-quality.
If you're in the area, you should also be sure to check out their brick and mortar retail location in Grinnell, Iowa, about halfway between Des Moines and Iowa City. 
Rainier Arms
You may already be familiar with Rainier Arms as a destination for high-end firearms, parts, and accessories, especially for the AR-15, but if you haven't considered their magazine selection, then you've been missing out. 

Rainier doesn't have the same selection as our other top picks, with only a couple hundred currently listed on their site, but they're great for shopping trends and every single magazine (or other product, for that matter) is super high-end and high-quality. They also work with manufacturers to offer some products that are exclusive to Rainier Arms.
Of course, the other side of all of this is that their mags are typically more expensive than the offerings from more generalized retailers, but they're still more affordable than most other specialty retailers.
They also have sales running all the time and offer discounts for law enforcement and active military personnel. Their layaway program makes it easier for you to make those big purchases. In addition, like the Brownells, Rainier Arms offers a membership program, which they call Apex, that costs $99.95 a year but provides perks like special discounted pricing across their inventory, free ground shipping, early access to new product listings, and more to help you save money.
The Rainier Arms website is also very well organized with tons of options to filter items while you browse, making it easy to find exactly what you're looking for. Plus their customer service is pretty incredible.
Like PSA and Brownells, Rainier Arms also has a brick and mortar shop that's worth visiting if you're close by. Theirs is in Auburn, Washington and they also recently opened the Rainier Arms Firearms Academy in Wichita, Kansas.
Sportsman's Guide
Sportsman's Guide is a bit more generalized than the other places we've recommended. They carry not only hunting and shooting gear, but also gear for fishing, camping, boating, and other outdoor recreation activities and even tools and power equipment.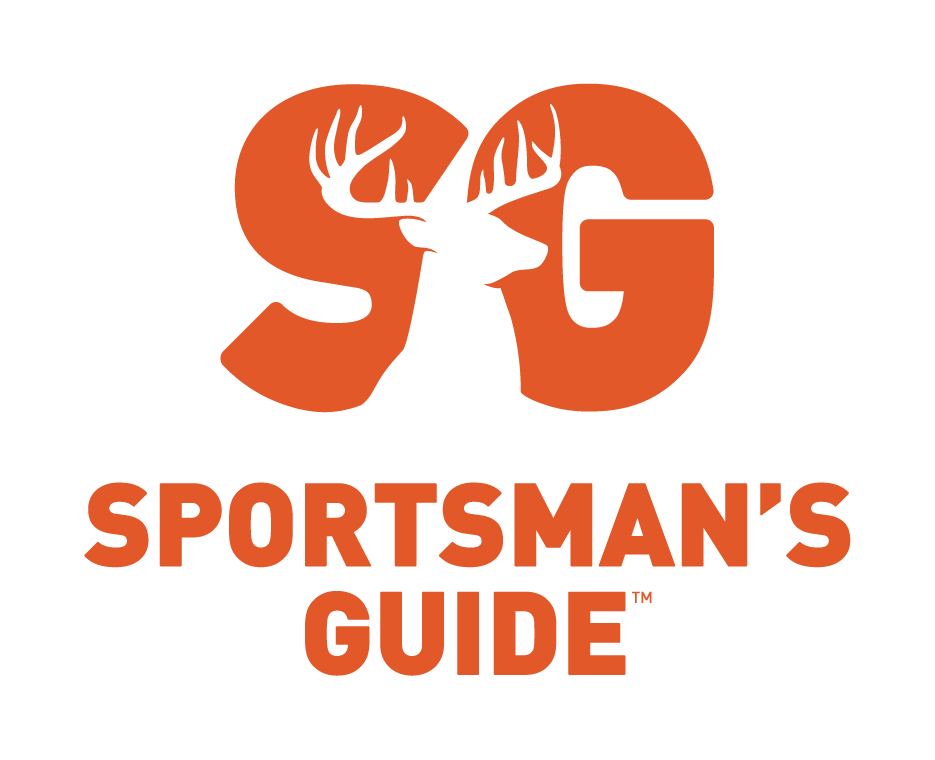 Like Brownells and Rainier Arms, they have a membership program, which they call the Buyer's Club. It's $49.99 per year, but they give you a free 30-day trial so you can try it out and see what you think before you commit. 
Buyer's Club membership gives you access to a 5 percent discount on guns and ammo and 10 percent off everything else as well as free shipping for orders of at least $49, member-exclusive deals, and their 4-Pay Plan, which allows you to pay for credit card orders of $150 and up with interest-free monthly installments. 
But even without a Buyer's Club membership, however, Sportsman's Guide offers some of the lowest prices around, especially if you take advantage of their sales, clearance, and rebates. And if they don't have the lowest price, they offer price matching within 10 days of you placing your order.
They don't have quite the selection that Brownells or Palmetto State Armory offer, but they still have a couple hundred options from the top manufacturers and for the most popular platforms.
Plus their customer service is a dream with a satisfaction guarantee and a simple 90-day return policy. 
Some Other Options
These last few places don't squeak into our top five, but they're still good options worth looking at and we still like them enough that we feel we should mention them.
GrabAGun
GrabAGun offers a greater selection of magazines than anyone else on this list except Gun Mag Warehouse and they have some really niche items that you may not have been previously aware of.

They also have rock bottom pricing. In fact, some of their prices are so low that they're below manufacturers' minimum advertised pricing (MAP) so GrabAGun can't actually say what the price is, so you'll have to use their GrabAQuote feature to get the price. 
Sales and markdowns lower prices even more and shipping is really affordable too. 
Prepper Gun Shop
Prepper Gun Shop is a neat company that seeks to provide you with the right firearms and accessories to ensure that you're prepared for anything.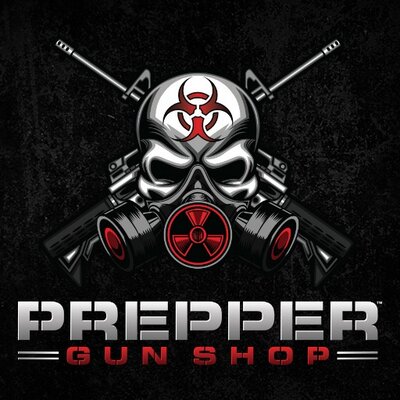 That includes a solid selection of magazines from the top manufacturers.
Their prices are pretty good anyway, but they also offer military and law enforcement discounts, regular sales, and a layaway program to make their products even more affordable.
The site is well organized and easy to use with tons of filters to help you narrow your search, including California, Maryland, Massachusetts, Colorado, and New York legal filters. If you do have a problem finding what you're looking for or have another question, you can hit up their live chat to talk to a representative and get things figured out.
Plus they sell flame throwers. How cool is that? 
Conclusion
The internet is a great resource, both for information and for buying the things we want and need, like gun magazines. But with so many retailers out there, virtually all of which claim to offer the best prices, it's hard to know who's actually giving you a good deal and not at the expense of customer service. 
We've personally used all of these retailers and had great experiences with them, so we're confident you'll have an awesome experience too.
Who do you buy magazines from online? Do you have experience with any of the retailers on this list? Any other favorites you'd recommend? Any places you absolutely don't recommend? Share with us and other readers in the comments, and be sure to check out our post on the best places to buy ammo online so you can actually fill your new magazines when they arrive.