We all like to support our local gun shop.  It benefits the local economy, supports small business owners, and helps you build relationships with other gun lovers in your area.
But sometimes your local gun shop just doesn't have the selection you need or is more expensive than your budget allows.
In these situations, buying online can be an excellent solution.
There are tons of different online firearms retailers to choose from, all with varying inventories and prices.
To help you narrow down your options, we've assembled a list of our favorites.  We've bought from each of these and have had great experiences, so rest assured that they're all great options.  The difference between them is in what they sell and how sales work.
Here are the stores we'll be discussing:
Now let's get started.

Think of Brownell's as the Walmart of online firearm retailers, but with customer service that actually cares.
That is to say that they have a huge variety at very affordable prices.
Brownells carries hundreds of brands and more than 90,000 products including all of the most popular firearms and brands and just about every type firearm related product you can think of.
They offer a 100% "forever" guarantee on every product they sell and even offer a Special Order service at no extra charge.  Basically, if you can't find something on their website, you can contact Brownells, let them know what you want, and they'll see if they can get it for you from one of their suppliers.
Brownells is constantly running sales, even on popular items, and has a page on their website listing all the current manufacturer's rebates available for products on their site, so you can get the most savings possible.  They also offer law enforcement and military discounts and their Edge Membership Program for further savings.

If Brownells is the Walmart of online gun retailers, then Rainier Arms is the Nordstrom.
Rainier doesn't have the same variety of selection as Brownells, but what they carry is high end.
That means that most of Rainier's products are more expensive than the ones you find at Brownells, but they're still cheaper than a lot of similar specialty retailers.  
You can minimize your costs by shopping their sales and joining their Apex Membership Program.  Rainier also offers a military and law enforcement discount.
Rainier specializes in AR15s and M16s, and their parts and accessories, but also have a large selection of other firearms, parts, and accessories, as well as knives, ammunition, and gunsmithing tools.
Rainier also carries some NFA items, like silencers and short barrel rifles, which can be difficult to find.  Of course, you'll need to comply with the appropriate regulations to purchase these items.
While Rainier doesn't have the extensive online resources for home gunsmithing that Brownells does, Rainier instead offers their own affordable gunsmithing services.
You can visit Rainier Arms' brick and mortar location in Auburn, Washington.

Armslist is a little more like Craigslist, basically, an online classified board where people who have guns to sell post an ad and interested buyers message them to arrange a time and place to meet for the transaction.
This has a few major advantages.  
For one, prices are low, even compared to used guns at a local gun shop.  On top of that, many people posting on Armslist are open to both sales and trades, so if you also happen to have a gun you're looking to get rid of, you may be able to make an exchange so you have a lower or no cost, or even make money.
On the other hand, meeting up with someone you've met online is always a bit sketchy, so be careful.  Furthermore, your options are limited to whatever other people in your area happen to want to get rid of.
With that said, Armslist occasionally has some difficult to find gems for great prices.  You just have to be quick to act.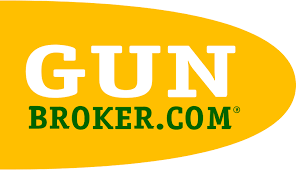 Gunbroker is the internet's largest firearms auction platform, kind of like eBay.
Since it's a private sale, you don't have the guarantees of quality and service that you get buying from a business, but Gunbroker has seller ratings to help you sort the well-reputed from the shady.
Your selection is also limited to whatever people happen to be selling, but auctions tend to attract unusual and difficult to find pieces for incredibly inexpensive prices.  
There's generally no free shipping and you may have to pay a service fee to use a credit card (or might not be able to pay with one at all), but getting a steal on a super cool firearm may be worth the hassle.
Closing Time
Of course, buying guns online isn't like ordering something off of Amazon, and your new gun definitely won't be on your doorstep in two days with free shipping.
Instead, it will have to be shipped to a business with a Federal Firearms License (FFL), who will probably charge you a small fee (sometimes a larger fee depending on where you live) to receive it.  You'll then have to follow the normal background check and purchasing procedures according to local law.
Since your local gun store will have an FFL, shipping to them is a great way to support them, even though they weren't the retailer you purchased your new gun from.
Have you ever bought a firearm online?  Are there any online firearms retailers you think we should have included?  What about retailers to avoid at all costs? Share your thoughts and experiences in the comments.