Out of all the AR-15 calibers that aren't your standard 5.56/.223, .300 Blackout is one of the most popular.
Why? Well, it suppresses easily, works well with the short barrels on AR pistols, and allows shooters to take advantage of .30 cal projectiles in a standard AR-15.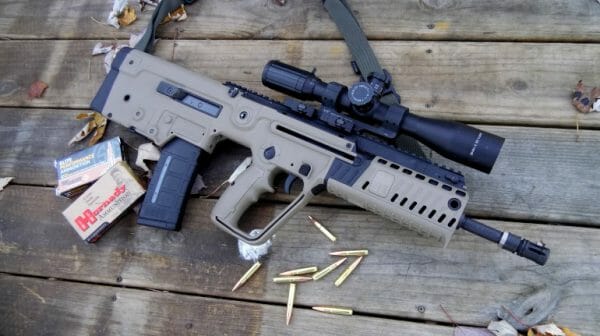 If you're looking to upgrade your .300 BLK AR, we've got you covered.
We're going to go over everything you need to know about upgrading and enhancing your setup.
Let's get started.
.300 Blackout Basics
First, let's talk about some .300 BLK basics. Knowing what makes this caliber so good (and so popular) helps to give a little focus to the discussion of upgrades, right?
First and foremost, there's the fact that you can use the same mags, bolt carrier group, lower, upper, and furniture as your standard 5.56 AR-15.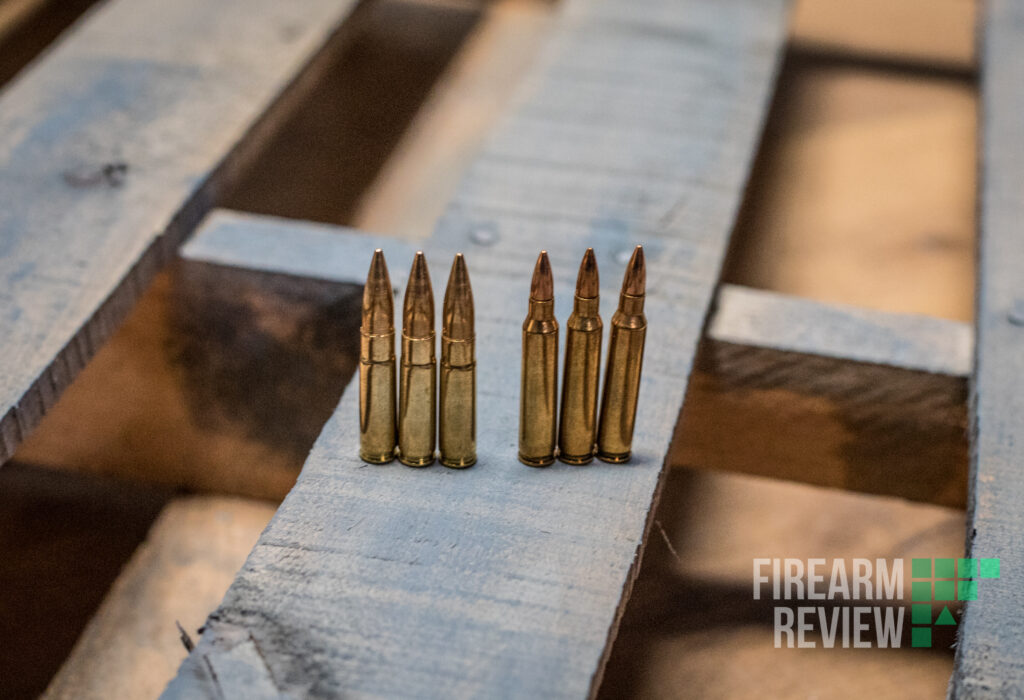 This is really helpful if you already own an AR-15 and want to explore other calibers. Blackout is great for this because it's one of the easiest to swap to and swap back from.
As for the caliber itself, it allows you to get the full capacity from your standard mags, while still giving you the ability to launch .30-caliber projectiles from the AR-15 platform.
This is great for hunters in places like the Southern US where shots are typically against thin-skinned game at relatively close ranges.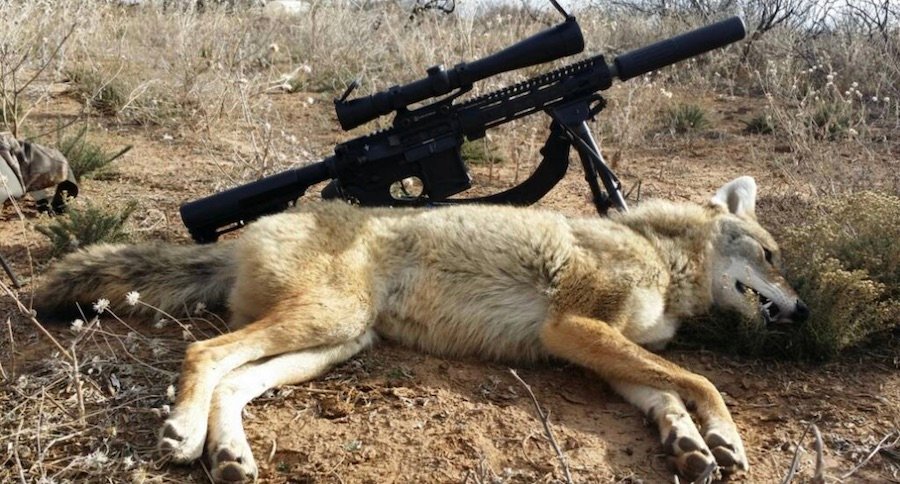 Hog hunters in particular really love this round because it gives them a heavy bullet that still has light recoil for rapid follow-up shots. It also suppresses very well, with subsonic loadings being almost as quiet as suppressed subsonic pistol rounds.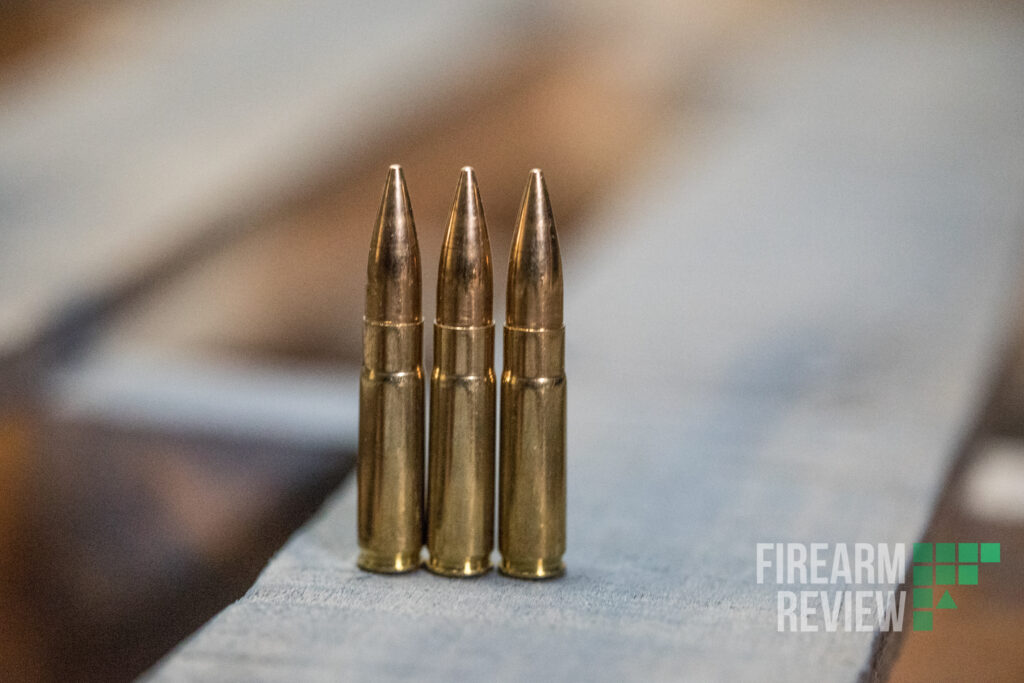 Finally, .300 Blackout excels in short-barreled rifles and AR-15 pistols, so if you're thinking about running a shorty, this is a great option.
Now, let's talk about upgrades.
The AR-15 Compatible Stuff: Furniture, BCGs, Mags, and Other Parts
A lot of the upgrades that work with a 5.56 or .223 AR-15 will work with a .300 BLK AR, so we want to take a second and give you some resources for parts that are compatible between the two:
All of these parts are the same between the two calibers, and really the only thing you have to swap is the barrel. For everything above, these parts will work for either caliber and equally well.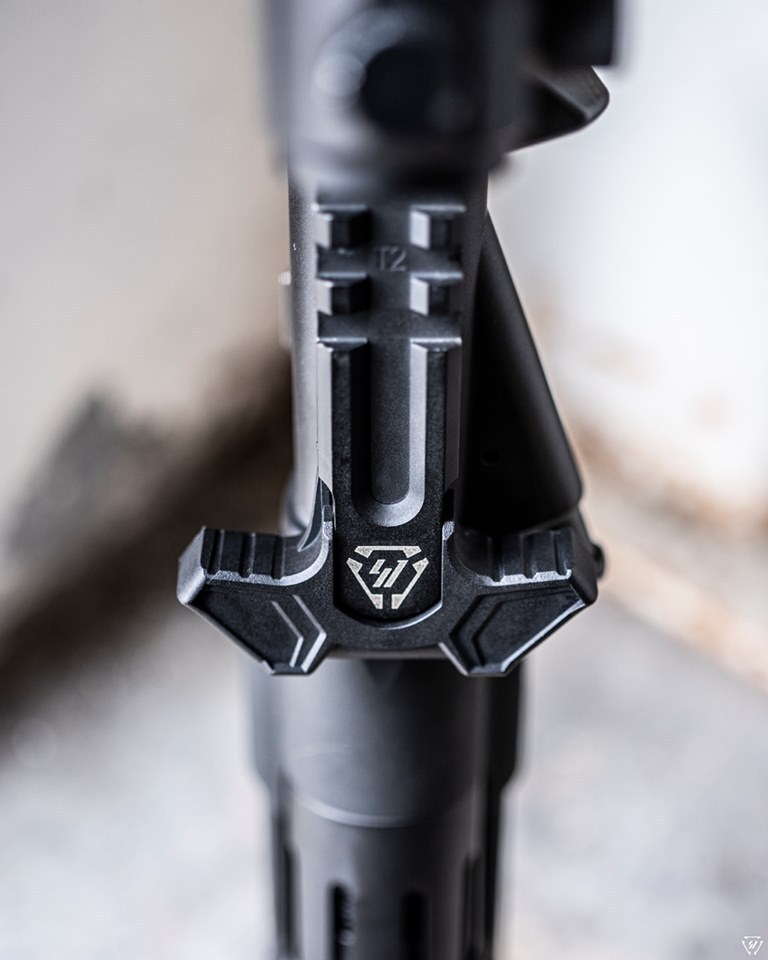 We also have a general AR-15 upgrades guide that you can use for other recommendations.
Now, let's talk about some upgrades specifically for .300 Blackout guns!
While some of these parts will work on other rifles, particularly the scopes, all these recommendations are chosen based on their performance with the .300 Blackout caliber.
.300 Blackout Magnified Scopes
The .300 BLK cartridge excels at close ranges, so we don't need a whole lot of magnification when it comes to choosing an optic. A 4x-6x magnification on the top end is typically more than enough.
1. Lucid 4x Prismatic Weapon Scope
Lucid is a relatively new brand that is already making waves. Their 4x Prismatic Weapon Scope is a fixed-power optic that is waterproof and has an illuminated reticle with an automatic brightness setting.
Battery life is excellent, and the optic can take a beating, so you can remain confident that it'll stand up to the recoil of .300 BLK.
2. Trijicon ACOG 4×32 BAC Riflescope – 300 BLK BDC
Next up, we have a classic that's been revamped for this new caliber, the Trijicon ACOG. This one has a BDC reticle designed specifically for use with the .300 BLK, making it a great option for hunters and tactical shooters alike.
Like most ACOGs, it has a self-illuminating reticle that uses a fiber optic element coupled with a tritium insert to provide battery-free illumination forever and ever, making this a good one for preppers as well.
3. Primary Arms 1-6X24mm SFP Riflescope
Primary Arms is a reliable source of affordable, competently designed optics that work well in a variety of conditions. Some of their most popular options are their LPVOs, all of which are great on top of a .300 BLK rifle.
The 1-6x, in particular, is perfect for hunting or even competition use and is a good all-around option for general-purpose shooting with this caliber. It uses a 30mm tube, making it easy to mount.
The ACSS reticle is a BDC set up for use with .300 BLK, which makes ranging targets and adjusting for elevation a breeze.
.300 Blackout Reflex and Holo Sights
Next up, we're going to go over some unmagnified optics that would be right at home on a tactical/defensive build.
For a non-magnified optic, you'll want to go with a reflex or holographic sight. Iron sights are no match for the improved contrast and visibility you'll experience with these types of sights.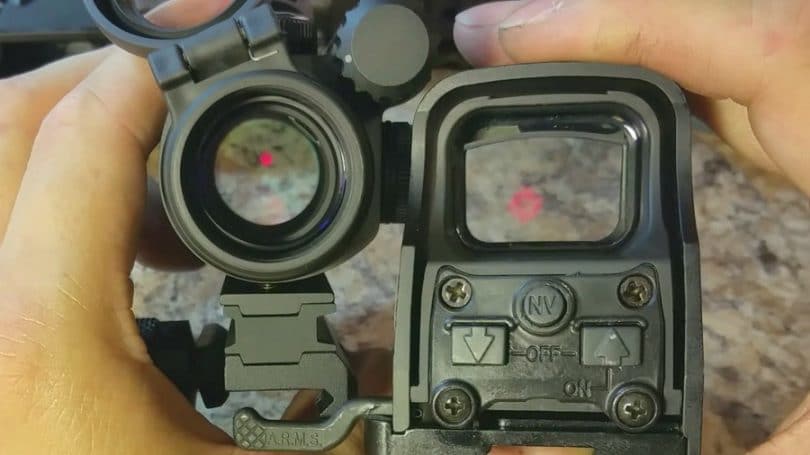 And if you do decide you want some magnification, later on, you can pair them with a magnifier.
4. Primary Arms SLx MD-25 Red Dot Sight
If you're looking for a budget red dot sight, it's hard to beat the value of the Primary Arms SLx MD-25. It has a 2 MOA dot reticle with 12 brightness settings and it's night vision compatible.
It's also rugged, with a hardcoat anodized aluminum housing. At the same time, it's still pretty lightweight, weighing 6.5 ounces.
It comes with multiple bases to help you get the perfect height if you choose to co-witness.
5. Primary Arms SLx Compact 1×20 Prism Scope
Next up from Primary Arms we have their SLx 1×20 Prism Scope. This 1x scope again utilizes their ACSS reticle, this time set up for 300 BLK out to .300 yards, which is absolutely perfect for this caliber in our opinion.
The glass is crystal clear with no chromatic aberrations, and the reticle works whether you have the illumination turned on or not.
And speaking of, you get around 3,000 hours of run time on medium settings before you have to change batteries, which is certainly nothing to sneeze out. In addition, you have 11 brightness settings, including an extra bright setting for use in direct sunlight.
6. Aimpoint PRO Patrol Rifle Optic Red Dot
Another great option is the Aimpoint PRO. It was designed for law enforcement, so you know it can cover your needs as a civilian.
It has a 2 MOA red dot reticle that can be left on continuously for faster target acquisition. A single battery can last for up to 30,000 hours of continuous use.
The front lens can be used with an Aimpoint Killflash anti-reflection device while the rear has a clear lens cover. This keeps the multi-coated optics protected while still allowing you to use the sight in an emergency.
7. EOTech XPS2-300 Holographic Sight
EOTech is the big name in holographic sights (the only name, actually, until Vortex introduced the AMG a couple of years ago) and you can't really go wrong with any of their holo sights.
We recommend the EOTech XPS2-300 in particular because it has ballistics for .300 BLK printed on the sight's hood.
It makes it easy to line up the sight's 2-dot reticle exactly as needed to account for bullet drop for distances up to 200 yards.
8. Aimpoint Micro T-2 Red Dot Reflex Sight
Finally, if you're going for the lightest build possible, the Aimpoint Micro T-2 is virtually unrivaled.
This highly compact sight weighs just 3 ounces, but don't think that means it's flimsy. It has a reinforced house body and turrets and is submersible up to 82 feet. It also comes with flip covers for the lenses, including a transparent rear flip cover.
The optics are outstanding as well, offering excellent clarity and light transmission. The 2 MOA red dot features 12 brightness settings, including four night-vision compatible settings and one extra-bright setting for extremely bright conditions, like sunny days in desert or snowy areas without tree cover.
The one downside: this kind of quality doesn't come cheap. In fact, it comes very, very expensive.
.300 Blackout Muzzle Devices
Next, we have to talk about .300 BLK muzzle devices.
These are the brakes and suppressors we recommend if you're looking for something to replace the A2 birdcage that came with your barrel.
9. VG6 Precision Gamma 300BLK Muzzle Brake
The VG6 Precision Gamma is one of our favorite AR-15 muzzle brakes, so it probably isn't surprising to find the .300 BLK version on this list.
This is one of the most prominent brakes in the industry, and it's a favorite amongst competition shooters for taming the AR-15s already fairly light recoil.
10. Dead Air Nomad-L
Moving on to the world of suppressors, we have the Dead Air Nomad-L. This thing is rated for supersonic .300 Norma Mag, so suppressing the comparatively low-powered .300 BLK is child's play for this beast.
It's one of the best .30 cal suppressors on the market, and if you're looking to get a subsonic .300 BLK to be as close to silent as possible, this is the suppressor we recommend.
11. Gemtech Integra Upper
This isn't actually a muzzle device, but it is another option if you're looking to go the suppressor route. The Integra Upper is actually an integrally-suppressed upper by Gemtech, one of our favorite suppressor manufacturers and one of the most respected names in the business.
It is a drop-in upper, but it does of course require a tax stamp, making it more laborious to acquire than most uppers.
Still, though, it's an excellent option, and it leaves you with a 16.1" barrel so you only need one tax stamp. No second SBR stamp required.
.300 Blackout Magazines
Now, technically most any STANAG-spec 5.56 mags should work with .300 BLK. Notice our usage of the words "most" and "should."
If you're having issues with your 5.56 mags, or you just want to have something that's guaranteed to work or that will stand out from your regular 5.56 mags, these are the ones we recommend you go with.
12. Lancer Systems .300 BLK Magazines
Lancer Systems has made a name for itself in the world of premium magazines, and their distinctive smoky but translucent polymer mags are fairly distinct.
These particular magazines are designed specifically for use with rounds that have a 200+gr projectile. They accomplish this with an improved internal geometry that helps with feeding these extra-long bullets.
Additionally, you get an FDE floor plate as well as some .300 BLK markings on the outside to help you keep these separate from your regular mags.
13. Magpul 300 BLK PMAG Magazines
Next, we have the king of the polymer mag industry, Magpul. Their .300 BLK-specific mags functioned reliably in all our testing, and they are just as robust and dependable as any other PMAG you've ever held.
In other words, they just work. They're cheap. They're familiar. And they hold your bullets where you want them. What more can you really ask for?
14. D&H Industries 300 Blackout Magazines
Finally, we have to include some steel mags because, well, we're old school like that and we bet some of you are too. D&H Industries makes some very solid GI-style mags that won't break the bank and just won't break either.
If you're after that retro look, or you just like metal mags, this is the way to go for .300 BLK.
.300 Blackout Barrels
Your barrel is actually the only part you need to swap on your 5.56 AR-15 if you want to shoot .300 BLK, so this is really the bare minimum you need to do. If you're going this route, here's the options we recommend.
15. Faxon Firearms
Faxon is a name you've probably heard if you've ever looked into barrels for an AR of any kind. They make really excellent barrels in a variety of finishes, including a number of different .300 BLK offerings in lengths ranging from 7″ to 16".
You also have several different barrel profiles and finishes to choose from, which means you should have no problem whatsoever finding something that works with your build.
16. Ballistic Advantage
If you're looking to go with a truly premium barrel option, then Ballistic Advantage should be your first stop. They make a variety of match-grade barrels, and their .300 BLK offerings are all excellent.
This is a great option if you're looking to use your .300 BLK AR for something like nighttime coyote hunting where you need the precision of a match barrel with good harmonics.
Conclusion
That's it for .300 BLK upgrades! If you're looking at sprucing up your build or you're just trying to get the best parts possible before you even start, these are the bits and bobs we suggest going with.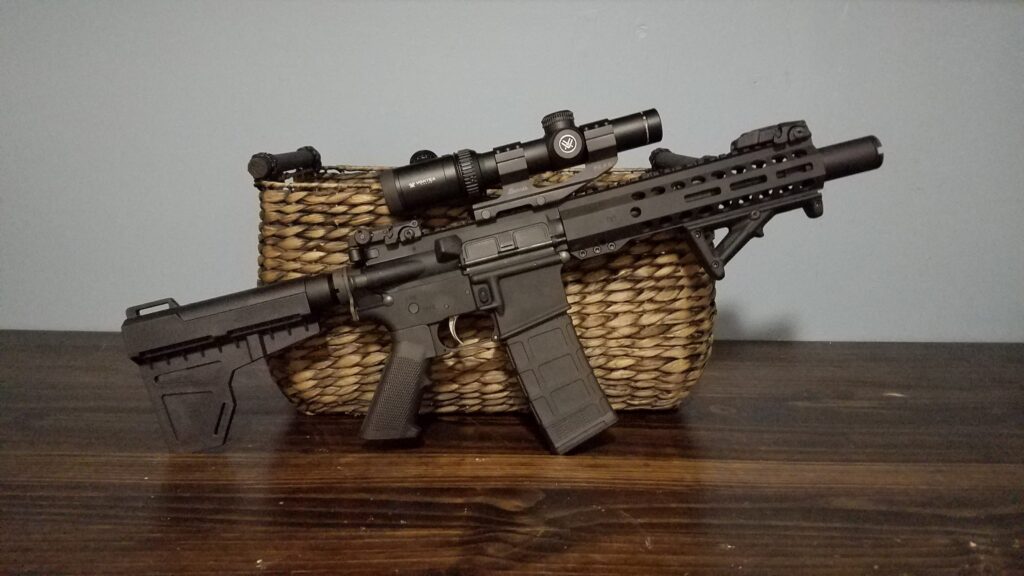 What upgrades are you planning on for your .300 BLK rifle? Which of these products do you think you'll use? What others do you think we should have included? Let us know and ask any questions of your own in the comments.