The AR-15 is one of the most popular guns in America and there's no question why.
It's one of the most reliable, versatile, and durable rifles on the market, not to mention the incredible degree of customizability the AR-15 offers.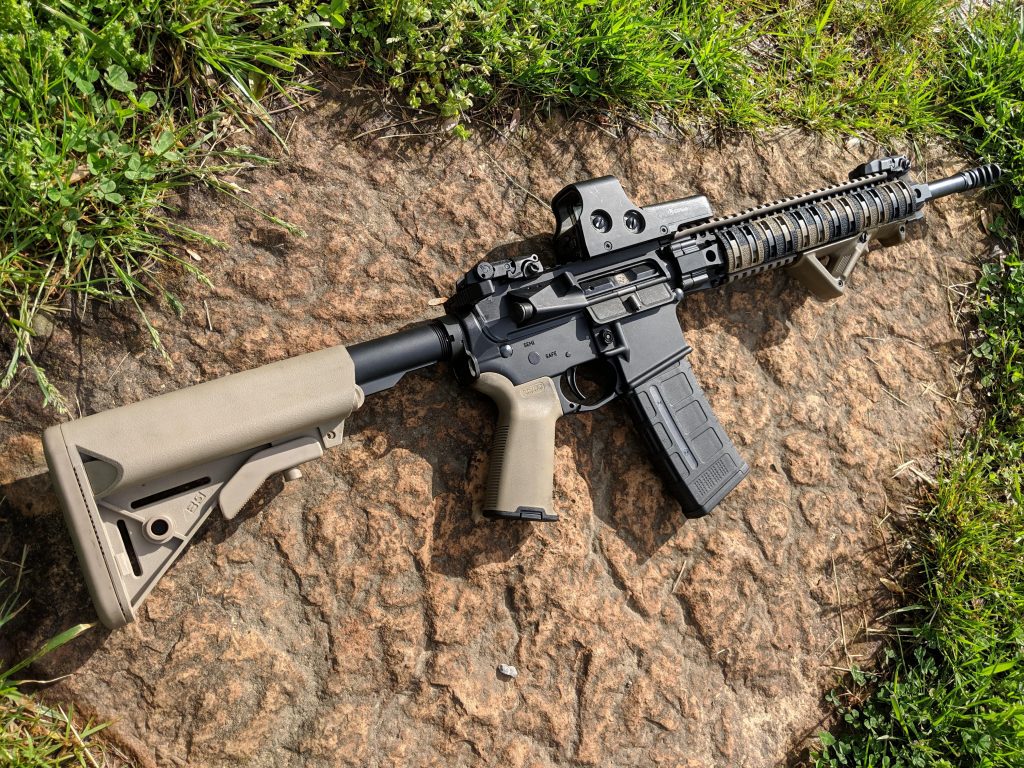 One can even build their own AR-15 with relative ease, even if you're new to mods and gunsmithing.
You can easily switch out parts, add accessories, and use wraps to get the exact rifle you want.
In short, the AR-15 platform allows you to have a unique rifle for your unique wants and needs.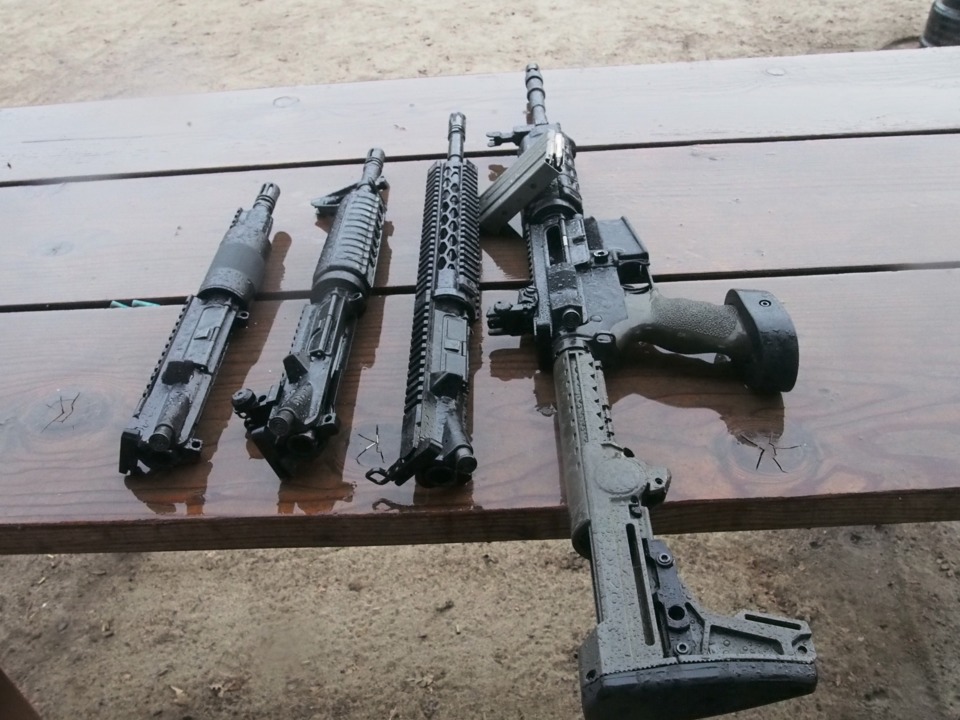 However, in this post, we'll be talking about one specific change you can make, switching out your AR-15's trigger for a drop-in trigger.
Why Change Triggers?
Switching triggers is one of the easiest and least expensive ways to seriously upgrade your AR-15.
A good trigger increases accuracy by breaking with no warning, keeping you focused on your shot and preventing you from bracing for the recoil.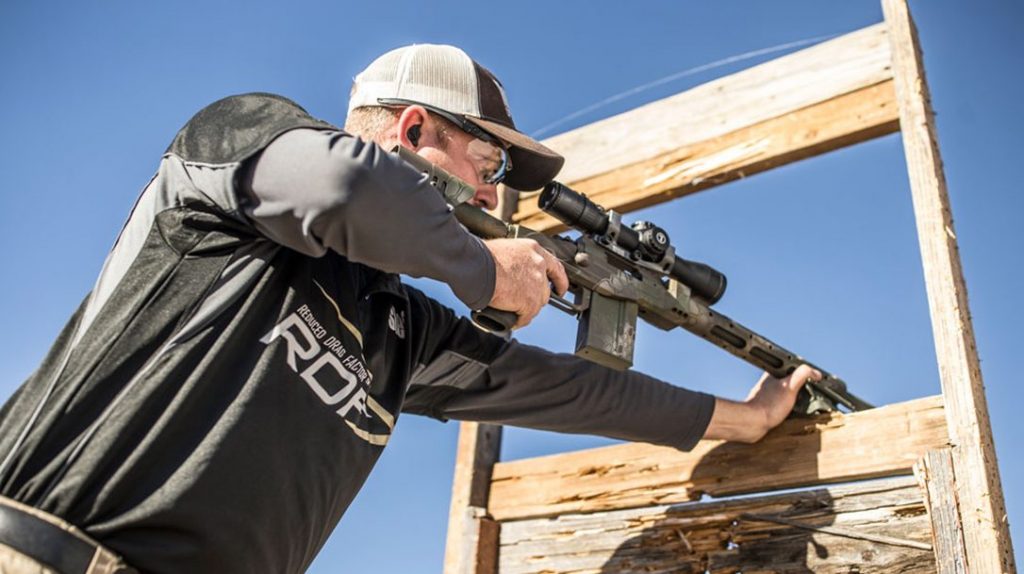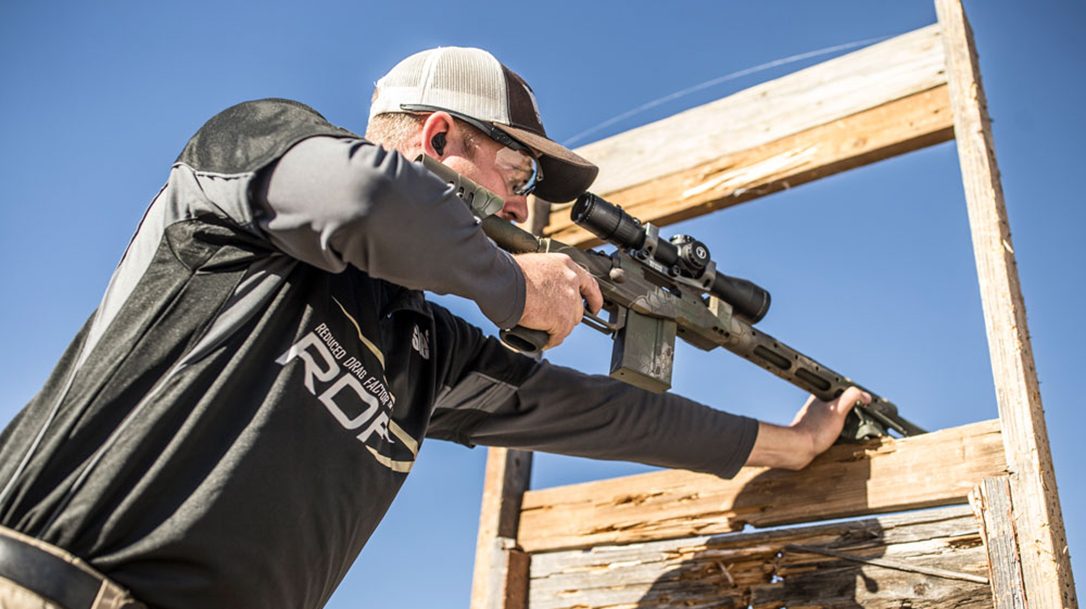 Having a short trigger pull prevents the shooter from applying excessive force, which can move the gun off target.
This also allows you to reset faster and get more shots fired off downrange.
What Is a Drop-In Trigger?
A drop-in trigger, all internal trigger pieces, –including the trigger shoe (the part you put your finger on and pull), disconnector, springs, hammer, and more — are all contained in a single housing, called a cassette.
The cassette is simply "dropped in" the lower receiver, where they are kept in place by the trigger and hammer pins.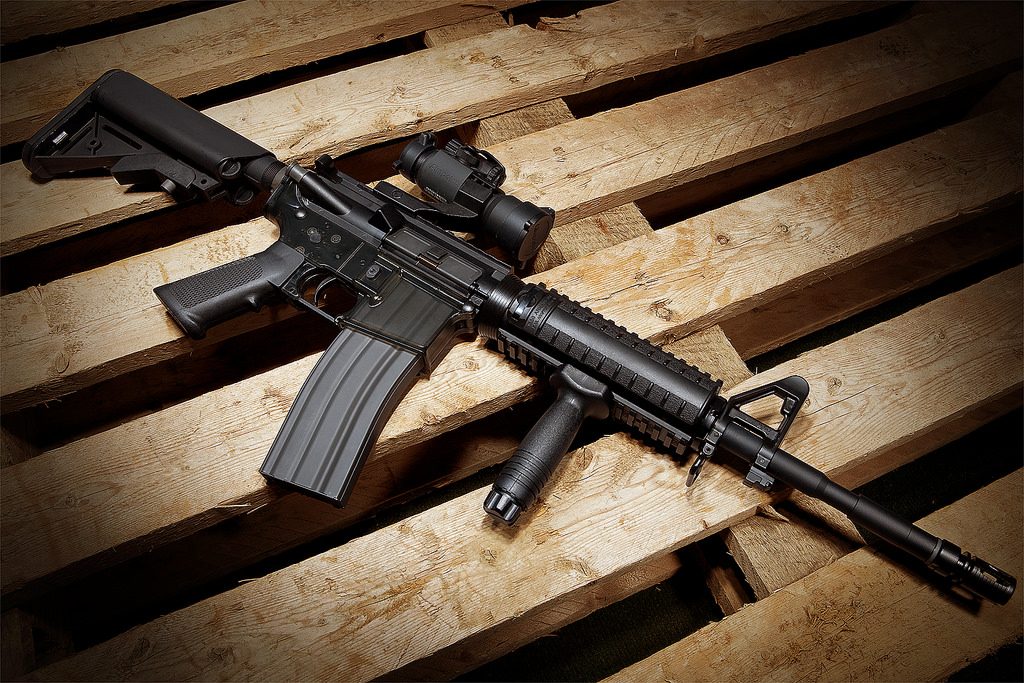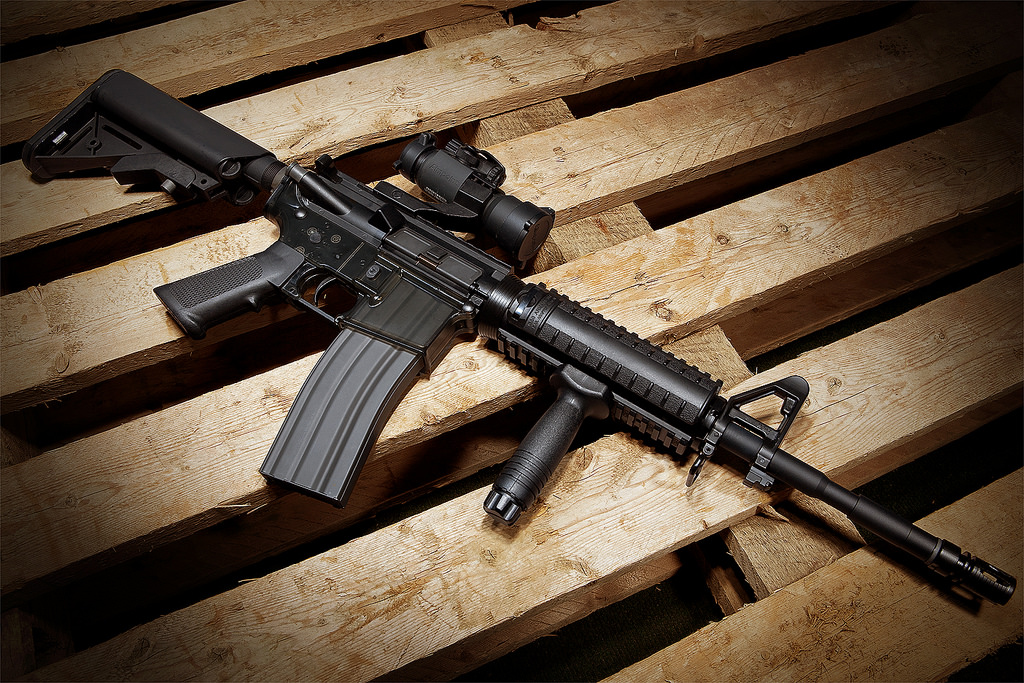 The pins don't have an effect on the mechanics of the trigger, though.
This trigger setup is different from that of the traditional AR-15 trigger, which is comprised of a separate hammer, trigger, and disconnector pieces.
So, these triggers are more difficult to install, but it also means that they're affected by the trigger and hammer pins.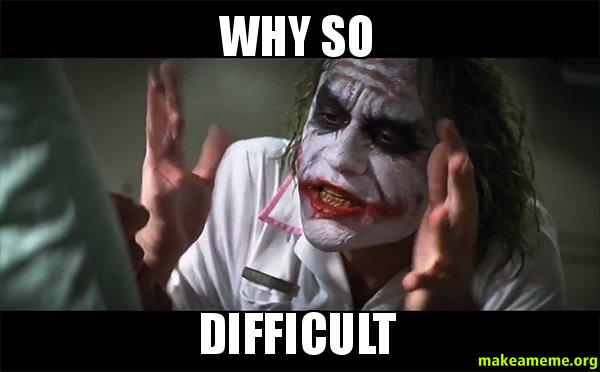 Because the relative location of the trigger and hammer pins in an AR-15 varies from manufacturer to manufacturer and model to model, the performance of a traditional AR-15 trigger isn't consistent between AR-15s.
Best AR-15 Drop-In Triggers
Now that you've got a bit of background on drop-in triggers, let's move on to our AR-15 drop-in trigger recommendations.
There are virtually unlimited options when it comes to drop-in AR-15 triggers and it's easy to get overwhelmed.
But we've narrowed it down to a few options from a variety of price points to help shooters of all budgets.
While they're ordered from most budget-friendly to most high-end, all the triggers assembled on this list are, of course, great options. We wouldn't recommend them to you if they weren't.
These are the triggers that we'll be talking about today:
1. AR-15 Velocity Trigger
Velocity Trigger is one of the biggest names in budget-friendly triggers. That doesn't mean they're low quality, though.
Velocity's triggers are carefully designed by Tom Vehr, a trigger designer with nearly three decades of trigger design experience at companies like Knight Rifles and Timney.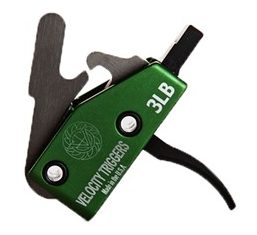 Velocity Trigger
Pros
Comes in curved or flat trigger shoes
Non-adjustable but comes in 3lb, 4lb, and 4.5lb pull weights
Tight receiver ft
While other triggers at this price point often have a tendency to feel a bit loose, Velocity Trigger doesn't have this problem.  
This trigger does have a bit of creep and overtravel, but for a price point this good, it's hard to beat.
Velocity Trigger's drop-in AR-15 trigger is available in both curved and flat trigger shoes, and in 3 lbs, 4 lbs, and 4.5 lbs pull weights.
2. CMC Drop-in Trigger
CMC is another major player in low-cost drop-in triggers, and their drop-in AR-15 trigger is Velocity Trigger's biggest competition in that market.
Like Velocity Trigger's drop-in trigger, the CMC drop-in trigger module is available with either a curved or flat trigger shoe. But CMC's version only comes with a 3.5 lb trigger weight configuration.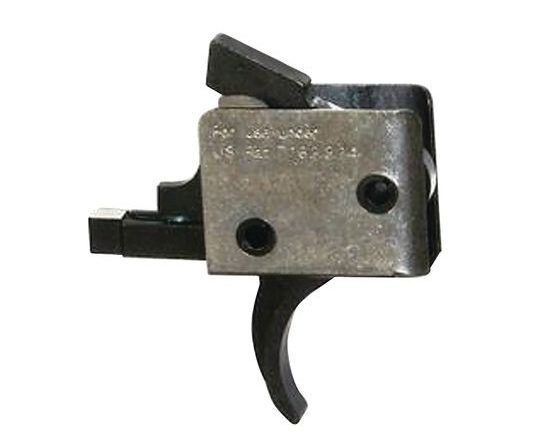 CMC Drop-in Trigger
Pros
No overtravel, ~2mm trigger reset
Curved or flat trigger shoe
Cons
Slight receiver wiggle
Non-adjustable pull weight and only comes in 3.5lbs
The CMC drop-in AR-15 trigger also boasts virtually no overtravel and a trigger reset of only about 2mm — an advantage over Velocity Trigger.  
However, users of the CMC version report that slight wiggle we talked about earlier.
Regardless, CMC's drop-in AR-15 trigger still offers a clean break with every pull of the trigger and offers excellent accuracy, no matter how fast you shoot.
3. Timney AR-15 Drop-In Trigger
Timney is a step up in price compared to the first two triggers on this list. But with extra cash comes extra quality. 
This trigger provides little resistance, with a nice, clean break. If you're skeptical about how much of a difference this makes, competition shooters can assure you that a clean trigger break is essential.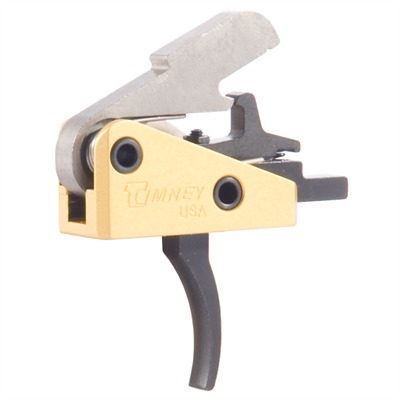 Timney AR-15 Trigger
Pros
A favorite among competitive shooters
Stright, clean, crisp pull
Cons
Expensive for a rifle that isn't a competition build
Timney's AR-15 drop-in trigger also just feels natural to shoot.  
It doesn't require much force and the slightly curved design of the trigger foot is very comfortable to hold. This trigger gives a much straighter pull than many competitors, even competitors within the same price range.
In fact, this AR-15 drop-in trigger even outperforms many of the higher-cost alternatives while simultaneously being much more comfortable to shoot.
This is a great choice for competition shooters, as well as those who just have a bit more cash to spend on a range gun.
4. Rise Armament RA-535 Advanced Performance Trigger ($243)
Next up is one of our favorite high-end drop-in AR-15 triggers, the RA-535 Advanced Performance Trigger from Rise Armament.
The RA-535 Advanced Performance Trigger is a precision CNC machined design from heat-treated, high-grade tool steel and aluminum.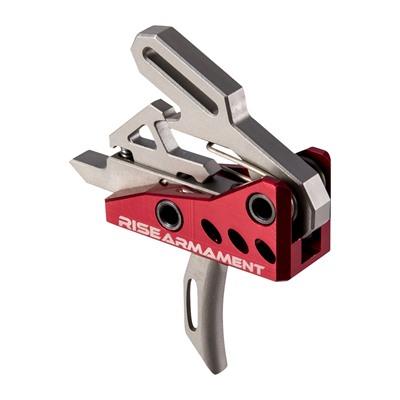 RISE Armament RA-140 Sporting Trigger
Pros
High quality in every way, high-grade materials, intensive quality control
Virtually no overtravel, ultra short reset
It has a light trigger pull, with a trigger weight of 3.5 lbs.
And it offers virtually no overtravel. Did we mention it's also got an incredibly fast reset?
All of that in an incredibly sharp looking red cassette and with a lifetime, money-back guarantee on everything they produce. 
You can't beat that!
5. Elftmann Tactical ELF Match
Last up is the most expensive trigger on our list, but it's worth every cent…if you have the dough to spend.
Elftmann is a leader in high quality, competition-grade triggers, and the ELF Match trigger is just one example of why that is.  
This trigger was designed for 3-Gun competition shooters and goes above and beyond for a "just for fun" range rifle.
This trigger uses a roller bearing system to make shots smooth, even when shooting rapidly during competitions.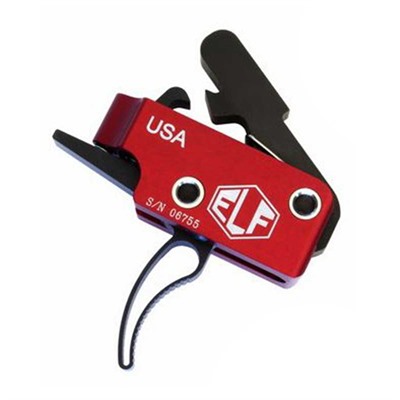 Elftmann Tactical ELF Match
Pros
Designed for 3-gun competition shooting
Roller bearing trigger system
Half-cock hammer notch making the trigger drop safe
Adjustable trigger weight - 2.75 to 4lbs
The roller bearing system also features a half-cock hammer notch function, which makes the gun drop safe by not striking the firing pin when the gun makes a sudden impact.  
This makes the ELF Match Trigger a great option for people who want to be able to take their rifle on backwoods adventures or even just those who are a little clumsy or rough on their possessions.  
It offers virtually no overtravel and the trigger reset is tiny, only a few millimeters.  
It also has the smoothest feel of any of the drop-in AR-15 triggers on this list, making the accuracy it lends unparalleled by other triggers.  
The Elftmann ELF Match Trigger has an adjustable trigger weight that can be set between 2.75 and 4 lbs. and is available with either a curved or straight trigger shoe.
Conclusion
All of these drop-in AR-15 triggers are great options for upgrading an existing rifle and building a rifle from scratch, whether you're a casual shooter or a competition shooter.  
What's most important is that you choose the one that works best for you and your budget.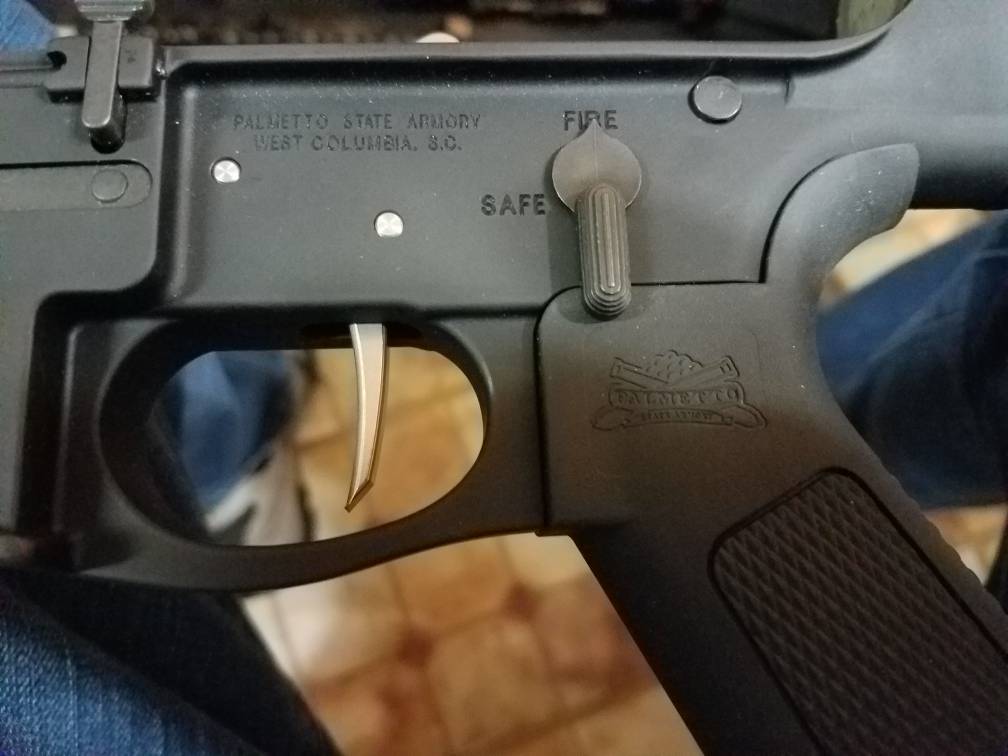 Whether that's one of the lower-cost options or one of the big-budget triggers, one of these triggers is sure to be the right choice for you.
What trigger do you prefer? Let us know in the comments below. For more upgrade ideas read our AR-15 Upgrades article.