Women make up a steadily increasing share of gun ownership in the United States, but gun manufacturers continue to design guns with only male users in mind.
When gun manufacturers do decide to try to meet the needs of female shooters, they often do so by simply throwing a coat of pink, purple, or blue paint on one of their existing small CCW options.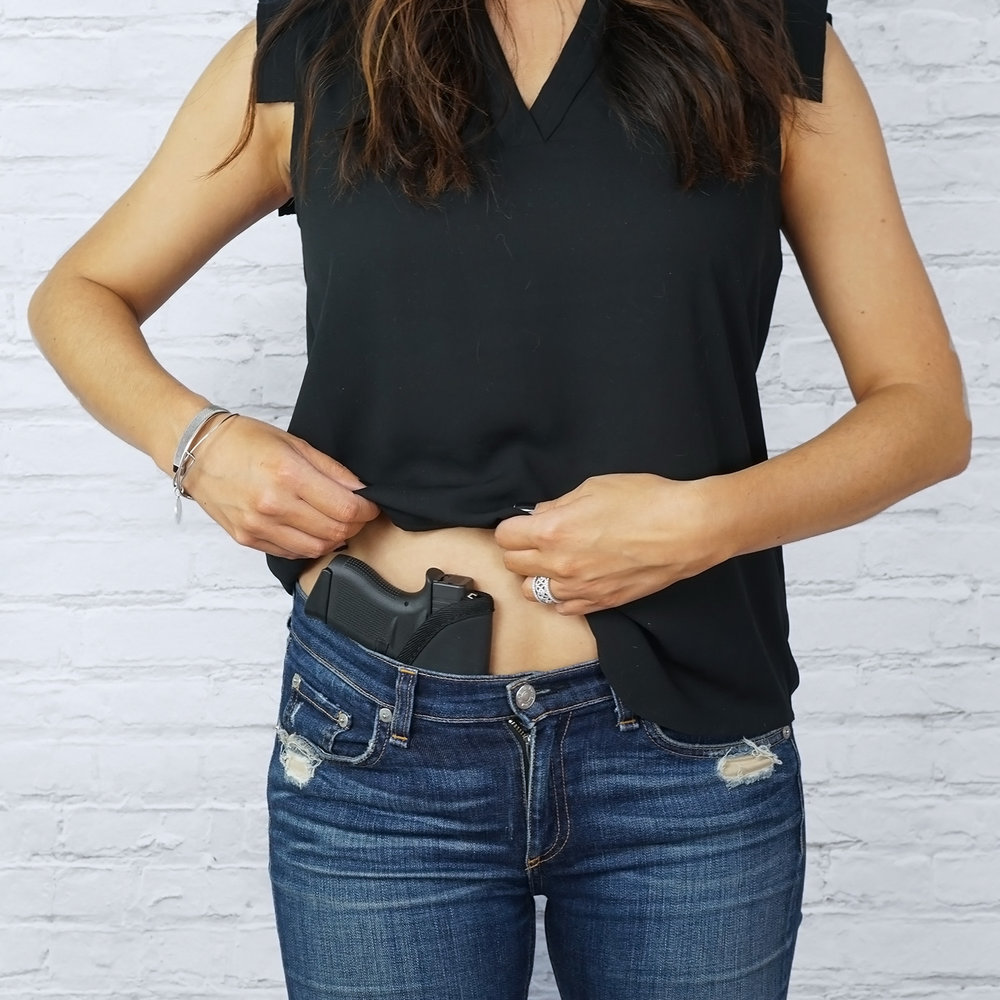 Obviously, that doesn't exactly guarantee a great concealed carry handgun for women.
With that said, that doesn't mean there aren't good concealed carry options out there. You just have to know what to look for, which is exactly why we're here.
Now let's get started with some general advice for picking out a handgun.
How to Choose a Handgun
Many men want to gift a woman in their life a handgun, either for her protection or just to share the hobby.
While this is a sweet gesture, it's essential that the woman in question is the one deciding which handgun is best for her.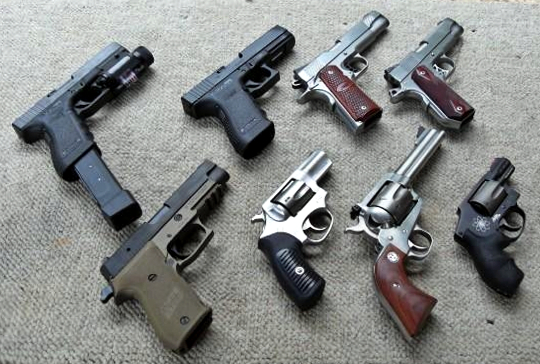 After all, who knows better than she does what her needs are and what feels right in her hand?
Men who want to give a handgun as a gift can still do so, but they should do it by taking the woman shopping.
Now whether you're a woman looking for a handgun or just looking to help a lady in your life find her first handgun, there are a few things to keep in mind.
First, do you want a pistol or revolver?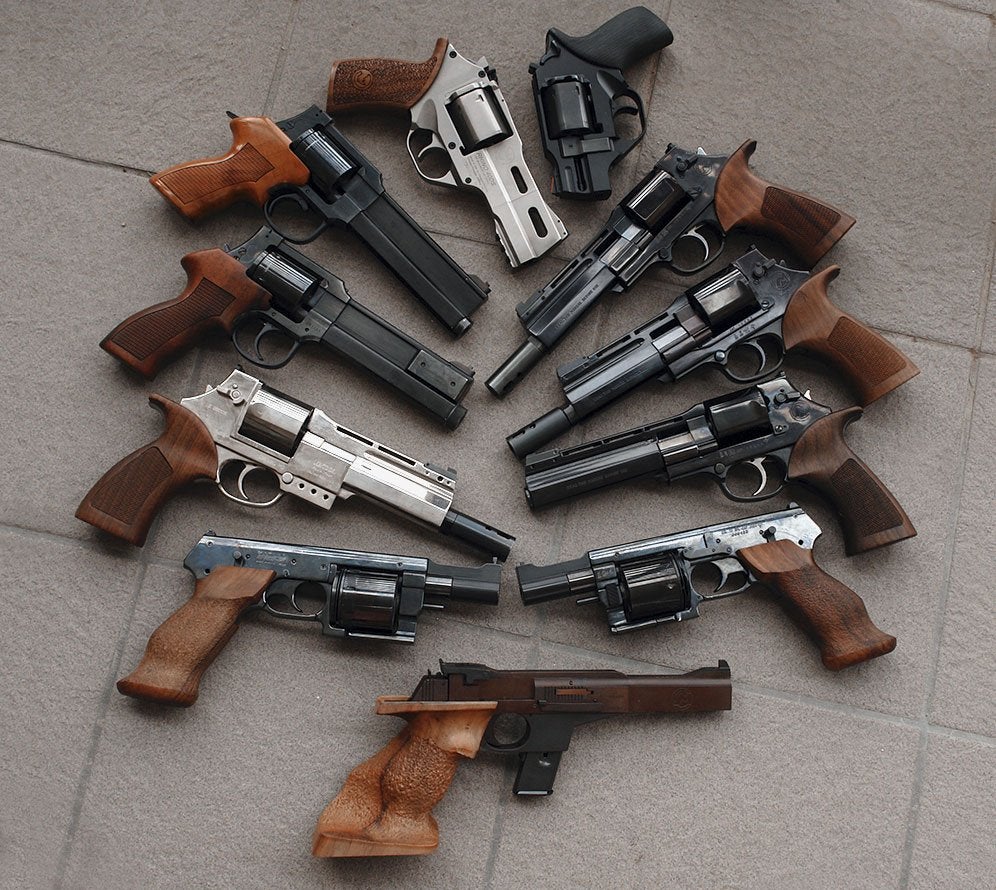 A revolver is smaller and lighter than a pistol and is easier to operate and clean, but this comes at the price of stronger recoil, a heavier trigger press, and no manual safety.
Pistols, or semi-autos, come in a variety of sizes, including full-sized, compact, and sub-compact.
It is often assumed that when it comes to handguns for female shooters, smaller is better.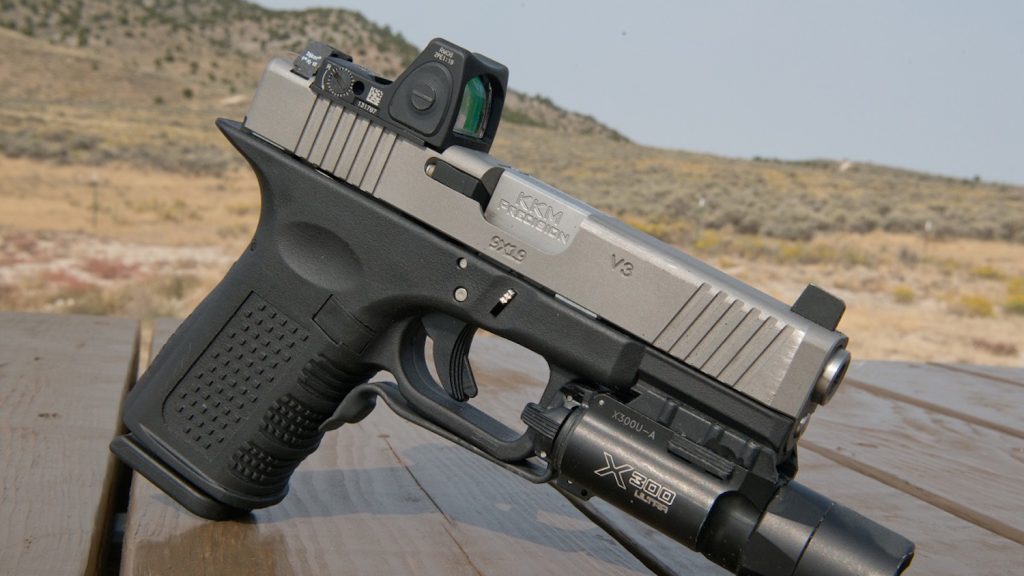 While it's certainly true that many women benefit from a smaller grip, and the smaller the gun, the easier to conceal, particularly in form-fitting clothing. With that said, a tiny gun can be difficult to manipulate and will have stronger recoil and less accuracy than a larger gun.
For most women, a compact semi-auto or a full-sized semi-auto with smaller aftermarket grips available is the best way to balance a manageable size with manageable recoil.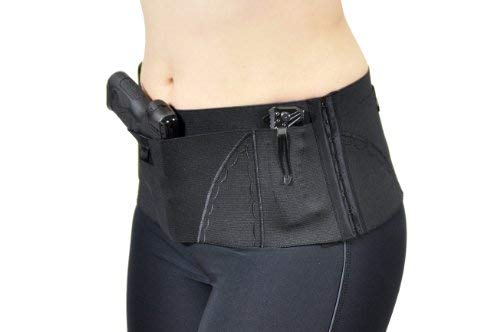 Next, you'll need to decide between rimfire and centerfire handguns. Rimfire is great for beginners because rimfire guns are cheaper and have less recoil, but those who are more experience probably want to go with a more powerful centerfire option.
Last, you'll need to decide on a caliber.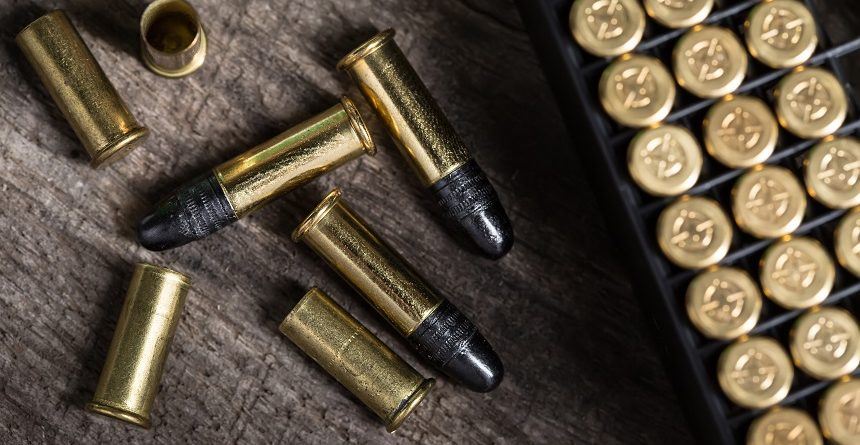 While .22 LR can be a fun, inexpensive option for plinking, we recommend choosing a handgun that shoots at least 9mm for a more versatile weapon with greater stopping power in defensive situations.
9mm or greater caliber can be used as a fun-to-shoot range gun, a defensive weapon, or even a competition firearm.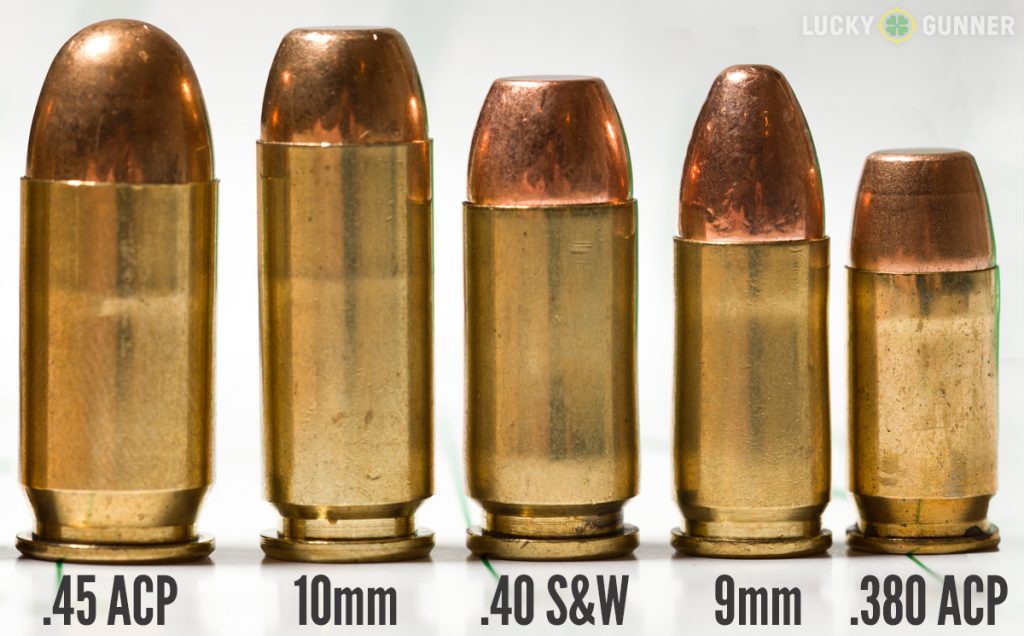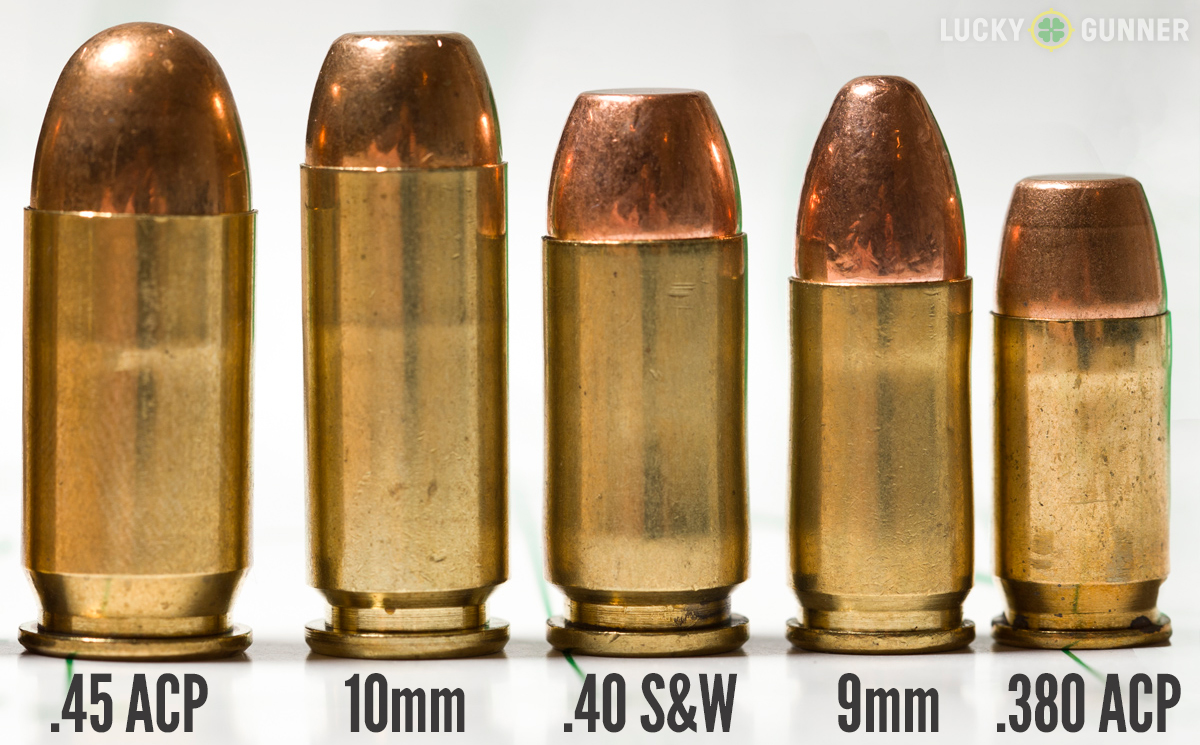 Of course, the higher the caliber, the more recoil, so there's nothing on this list that shoots higher than about .40 caliber.
Most are 9mm, which has the benefits listed above, and is also pretty easy to find, even when ammo stocks are low.
Now let's move on to the guns themselves, in no particular order.
1. Glock 19
The Glock 19 is one of the most widely recommended guns for women, including by Glock themselves.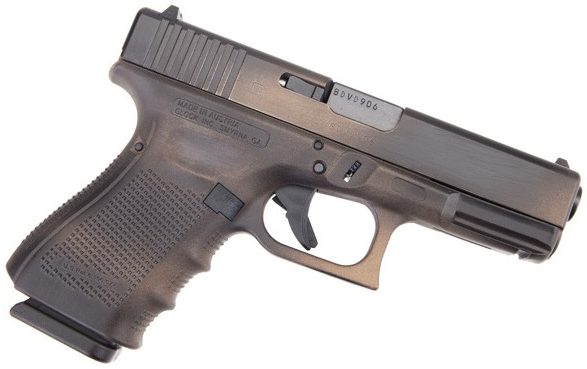 Glock 19 - Gen 4
Pros
Modular backstrap
Full Size
We recommend the Gen 4 iteration instead of the Gen 5 because of Gen 4's modular backstrap system which allows for the adjustment of the gun's grip size.
The smallest backstrap reduces the trigger distance by .08 inches compared to the standard grip. That doesn't sound like much, but it's very helpful for those of us with smaller hands, even with Gen 4's finger grooves.
Plus the G19 has a shorter grip than the G17, the full-sized version of the pistol, making it more comfortable for smaller hands to hold.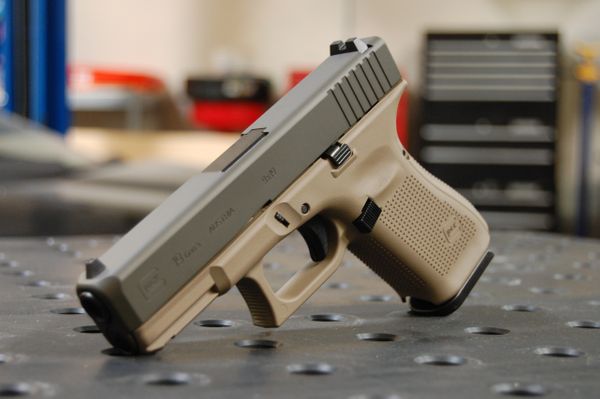 The Glock 19 is also striker-fired, so it's a good bit simpler to operate than hammer-fired alternatives. There is no hammer to worry about and trigger pull stays consistent.
This is great both as a defensive gun and for those who are less experienced with firearms and want something that's pretty straightforward to shoot. Of course, you still need to take time to familiarize yourself with the weapon before shooting.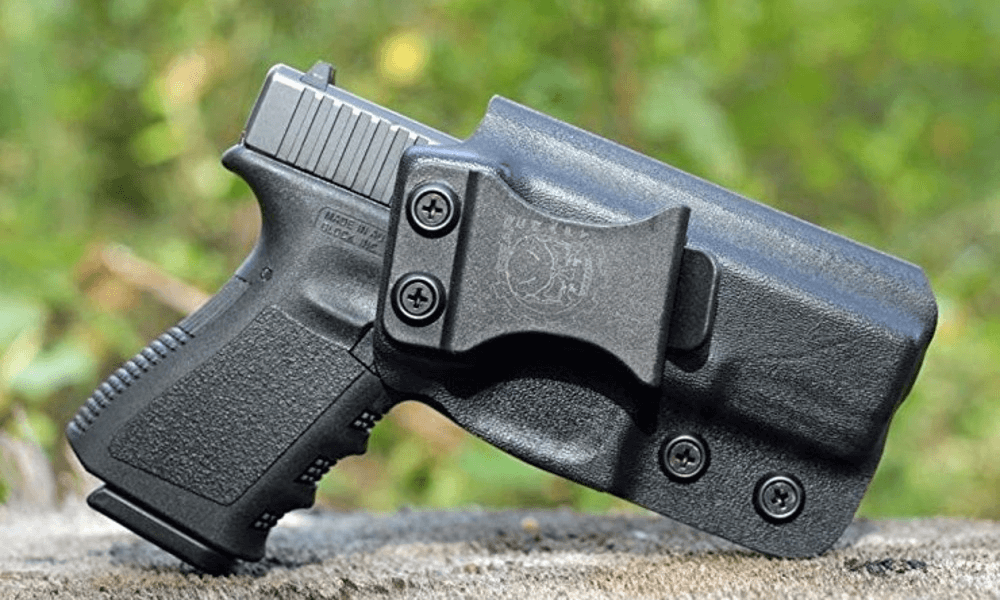 Another great feature of Glocks and the Glock 19, in particular, is the number of accessories available. Glock, of course, produces their own, but because the gun is so popular, there are tons of companies also making accessories for Glocks.
This allows all kinds of customization options, but most importantly it means you have a virtually unlimited number of holster options, including tons made for a variety of female shapes.
And, of course, none of these features are at the expense of function.
2. Smith & Wesson M&P 9mm M2.0
The tiny Smith & Wesson M&P Shield is a commonly recommended handgun for women, but we prefer the full-size Smith & Wesson M&P9 M2.0, Smith & Wesson's own version of the striker-fired polymer pistol.
The M&P9 M2.0 has a greater capacity than the M&P Shield, and the lower recoil makes it more comfortable to shoot for longer.
S&W M&P 9mm M2.0
Pros
Available with and without manual thumb safety
adjustable backstrap
The M2.0's improved grip texture makes it even easier to manage recoil without losing accuracy.
The M&P M2.0 is available with and without a manual thumb safety. The gun with the safety obviously has a smaller chance of an accidental discharge, while the gun without the thumb safety is simpler and easier to learn.
Like the Glock, the M&P9 M2.0's grip can be adjusted using interchangeable backstraps, which ship with the gun and can be replaced without tools.
Once again, the inexpensive nature of these backstraps makes them great for personalization and modding.
The backstraps are available in three sizes, but if the smallest back strap is still too large, the pistol can also be used without a backstrap at all for one of the smallest triggers reaches available.
The M&P's accessory and aftermarket part availability are similar to that of the Glock 19.
3. Sig Sauer P320
The P320 is Sig Sauer's attempt to compete with Glock, and it beat out Glock to be the standard handgun for the US Army. Like the Glock 19, it is a polymer striker-fired pistol.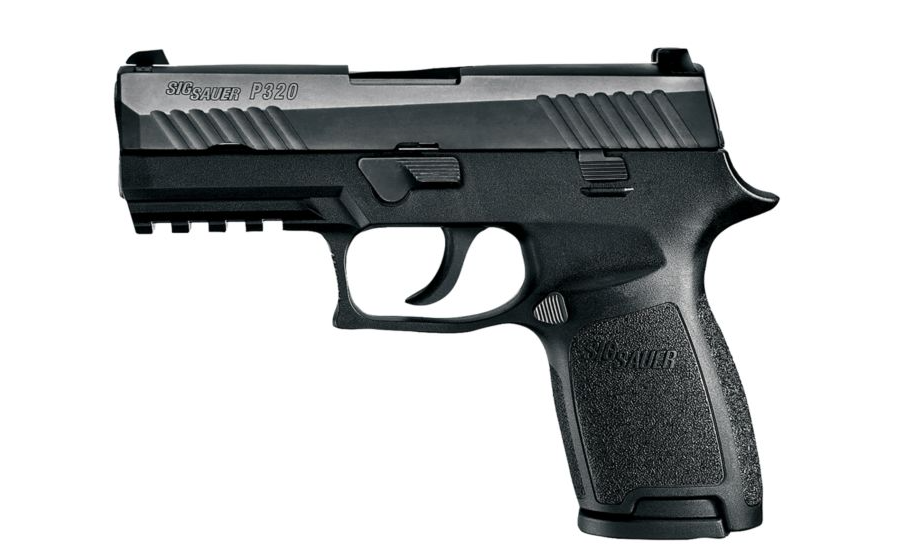 Sig Sauer P320
Pros
Interchangeable grip modules
Caliber X-Change kits
Also, like the Glock 19, the P320 allows for custom sizing in the grip, but does so through complete interchangeable grip modules, rather than just the backstrap.
Grip modules are available in small, medium, and large sizes, and the small size has one of the shortest triggers reaches on a full-sized handgun.
They're also inexpensive, making them great for women interesting in getting into modding because one mistake doesn't mean you have to spend a bunch of money to replace the piece.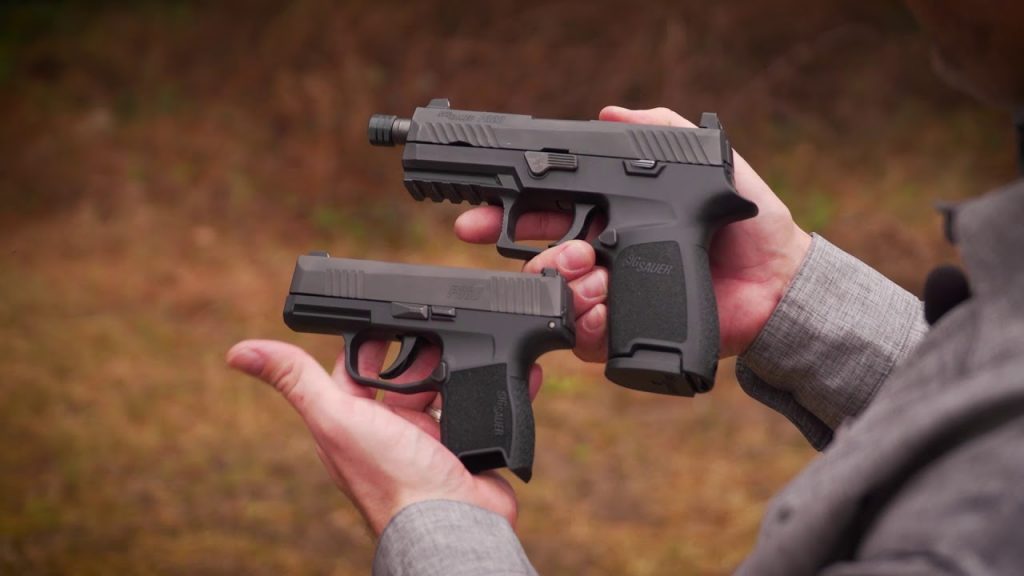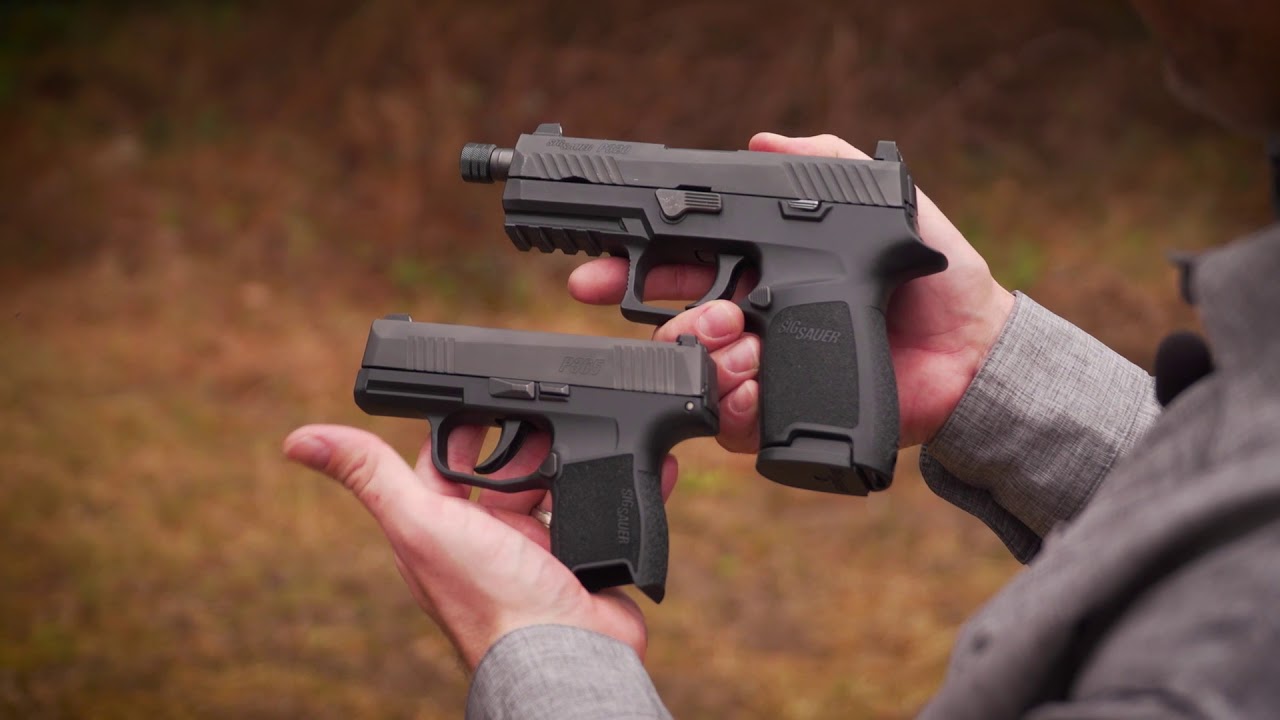 Sig also has Caliber X-Change kits that allow you to shoot in another caliber at will, but without having to spend for a whole new gun. This makes the P320 great for ladies on a budget.
The P320 is available in full-sized, compact, and subcompact versions.
4. Sig Sauer P250
Though not a revolver, the Sig Sauer P250 is hammer-fired and has the double-action trigger pull that a lot of revolver enthusiasts enjoy. This gives the gun the same reliability and trigger feel as a revolver, but with the perks of a semi-auto.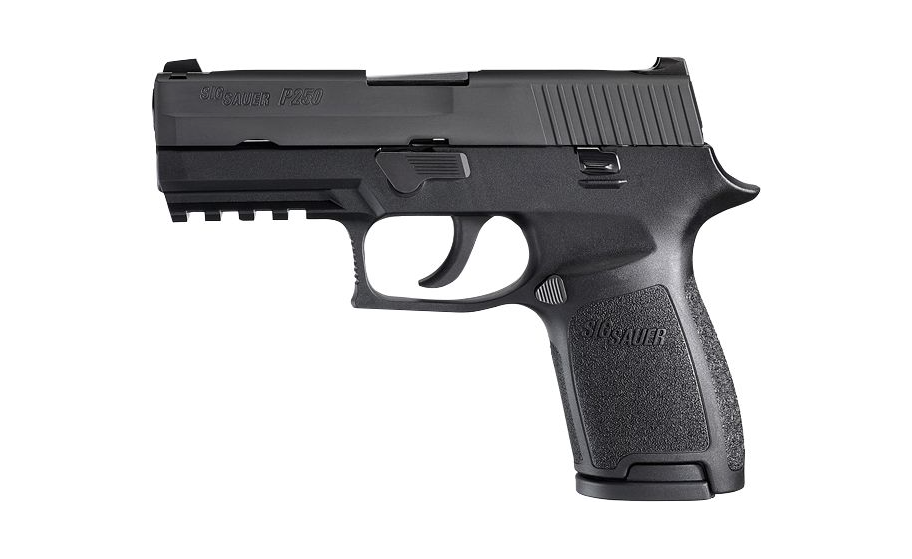 Sig Sauer P250
Pros
Interchangeable grip modules shared with P320
Cons
Long and heavy trigger pull
Otherwise, the P250 is more or less a heftier version of the P320 that we already discussed. In fact, many P320 accessories, including the grip modules, can be used with either the P320 or P250 totally interchangeably.
This makes the P250 a great place for those on a budget.
The caliber conversion kits are not interchangeable between the P250 and P320.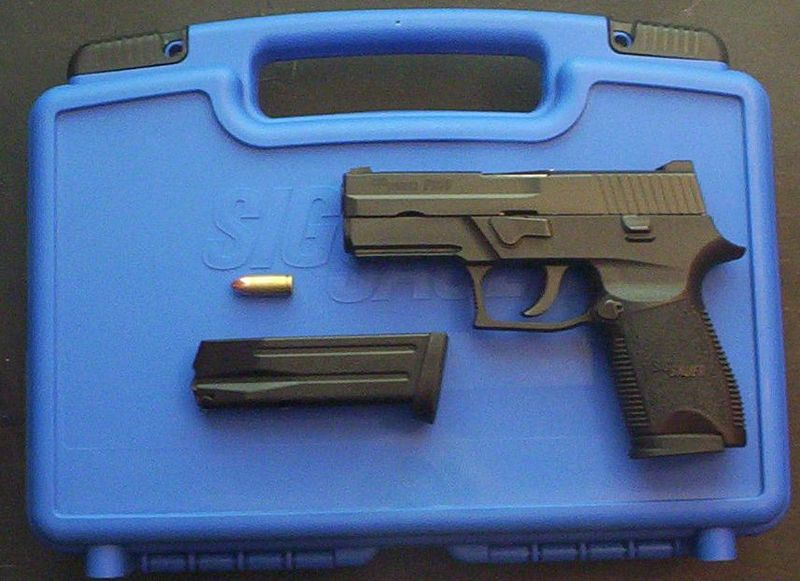 In terms of trigger feel, the P250 is very similar to the Model 66. That is to say, it's got a longer and heavier trigger than the Glock 19, P320, or M&P9 M2.0. With that said, many shooters see that extra bit of length and weight in the trigger pull as a safety advantage.
The .380 ACP version of the P250 may be an excellent alternative for women with low hand and upper body strength since it's much easier to control recoil and rack the slide for this caliber.
.380 ammo can be more difficult to find and pricier than 9mm, but you can always switch to the 9mm when you're a little stronger.
5. Smith & Wesson Model 66
The first revolver on our list is the Smith & Wesson Model 66 K-frame revolver.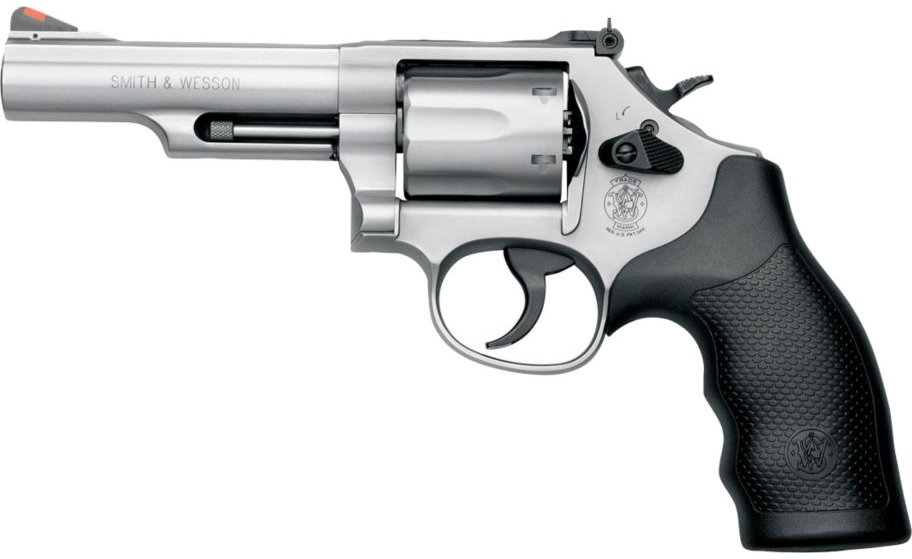 Smith & Wesson Model 66
Pros
Less recoil due to more mass
Cons
More mass equals more weight
Revolvers are, as we said, easier to operate than semi-autos, but that's not a need for all women shooters. Revolvers are, however, beautiful and classically styled guns and can be used for any purpose a semi-auto can.
The Airweight J-Frame is a more popular gun, but we recommend the Model 66 instead because even though it's larger, it has dramatically less kick and is much easier to hold and shoot.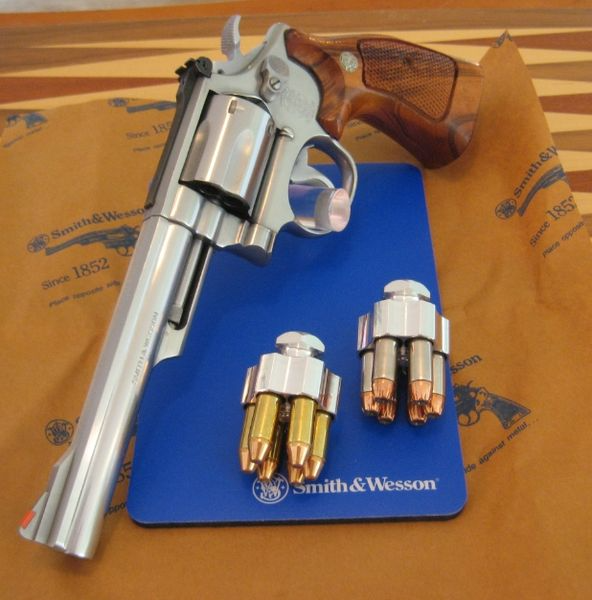 This makes training sessions much easier and means the shooter won't be inhibited by sore hands in a defensive situation.
The Model 66 is chambered for .357 Magnum or .38 special.
6. CZ 75B or 75BD
The CZ 75 a traditional double-action gun, in either the 75B or 75 BD model.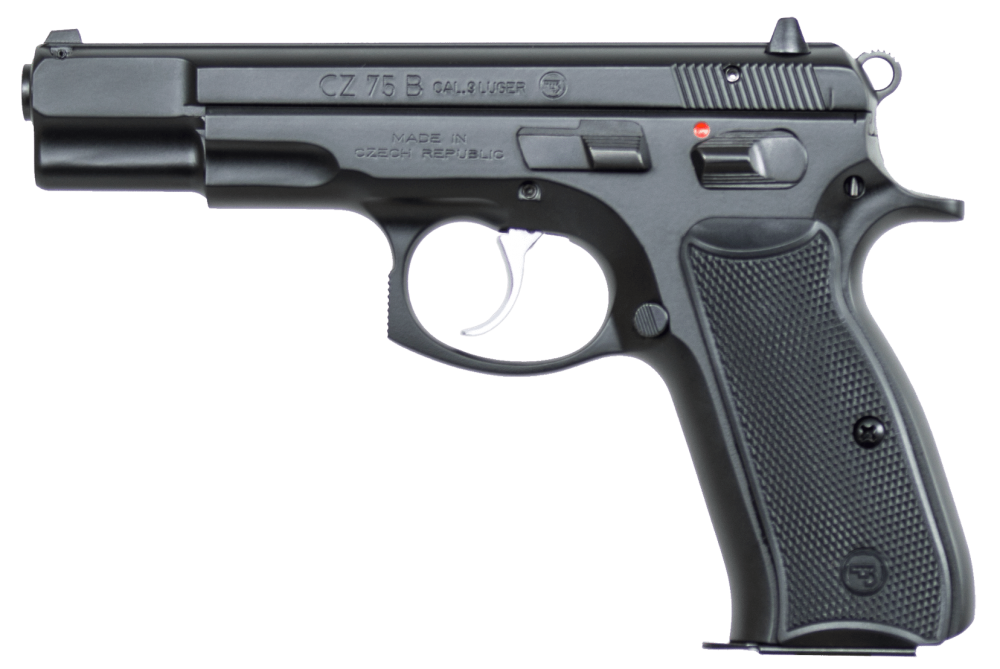 CZ 75 B
Pros
Shorter trigger reach, great for small hands
Lots of aftermarket support
The long, heavy trigger pull of traditional double-action guns makes them better for intermediate or advanced shooters than for beginners.
The CZ 75 has a shorter trigger reach than many traditional double-action guns, making it much more manageable in small hands, and benefits from a small grip and plenty of aftermarket accessory and upgrade options.
The 75BD model is ideal for intermediate-level shooters, as it features a decocking lever, a feature not commonly found in traditional double-action guns.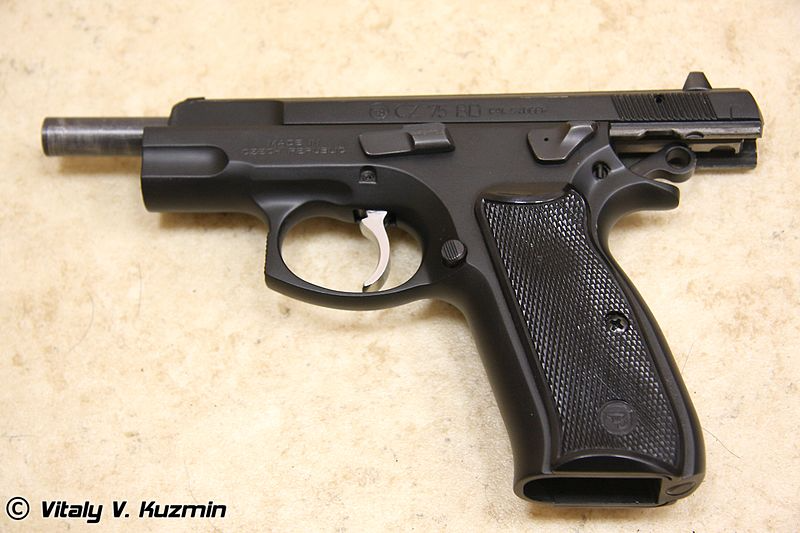 More advanced shooters may prefer the 75B model, which requires manual decocking by pulling the trigger while slowly lowering the hammer.
On the other hand, the CZ 75B also has a manual safety that allows the gun to be shot in single action only mode, so the gun is still usable while you work up to manual decocking.
7. Rock Island Armory Ultra FS 9mm
1911s aren't guns for beginners.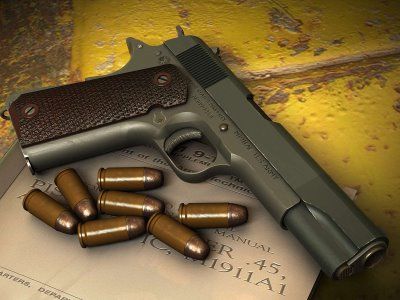 1911s have light triggers, but a lot of extra steps for shooting and cleaning, including operating both a manual thumb safety and a grip safety.
1911s, like the steel Rock Island Armory Ultra FS 9mm, are, however, great handguns for ladies who are more experienced with guns and shooting and want a classic firearm.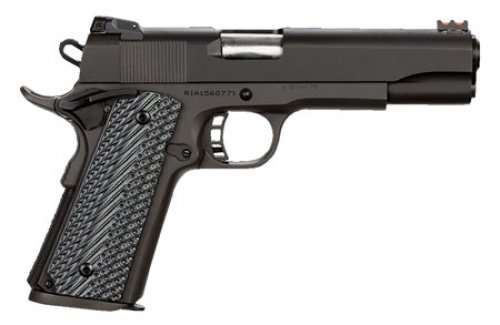 Rock Island Armory Ultra FS 9mm
Pros
Steller trigger pull
Massive aftermarket support in grips and sights
Cons
Manual controls require additional training
The Ultra FS 9mm, in particular, is great because it's incredibly reliable and comes standard with a lot of features that are upgrades on other 1911s.
While micro 1911s are commonly recommended for carrying, especially concealed carry, the Government size Ultra FS 9mm has a more manageable recoil and is much easier to manipulate and shoot.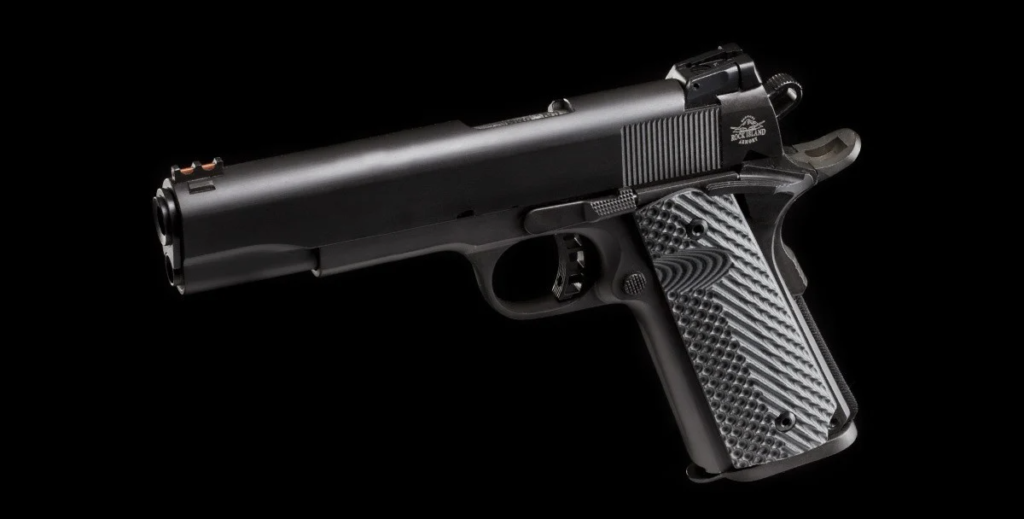 1911s also have the advantage of plenty of aftermarket accessories.
The Ultra FS is also a great option for a somewhat experienced, intermediate-level shooter who wants to go the extra mile with a custom 1911, but isn't quite sure what she wants.
8. HK VP9
The VP9 is a striker-fired design with a 9mm chambering. You get your choice of a 10, 15, or 17 round magazines.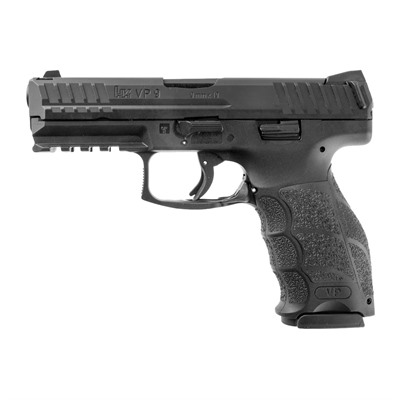 HK VP9
Pros
Customizable grips
Renowned reliability and accuracy
Three-dot night sights standard
Incredibly durable
Cons
Expensive for its class
15+1 capacity is on the low side compared to class
HK brings a few versions to the table including a red dot compatible model for those that want an optic on their pistol.
Many women like the feel of the HK. It fits well in the hand and offers a manageable platform when shooting.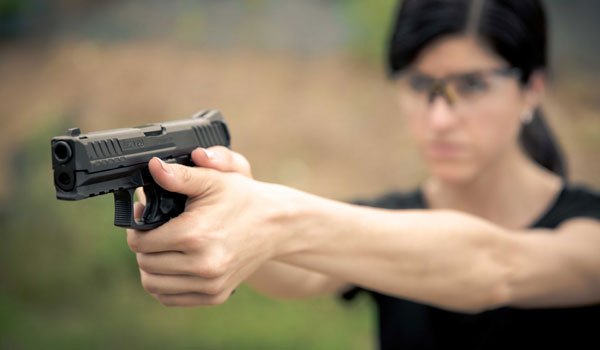 Be warned, though, it does skirt the usual button-style magazine release for paddle-style seated under the trigger. If you're new to guns, this won't be an issue.
But, if you're accustomed to the button-style release, this might feel foreign. After some training, you'll likely get used to it though.
HKs tend to be a bit pricier than competitors but worth the extra money.
9. FN 509
The FN 509 series offers plenty of options depending on what you're looking for.
The Compact is a concealed carry sized pistol while the Mid-Size is comparable to a Glock 19. And the Full-Size is…well full-size.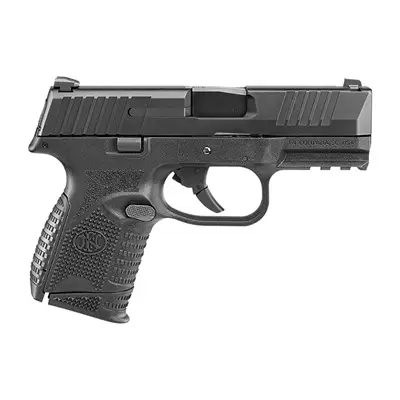 Chambered in 9mm, the striker-fired 509 also has some optics compatible versions as well. So again, if you prefer a red dot, you have the option.
The FN 509 offers great ergonomics and feels fantastic! Though, some have complained about a mushy feeling to the trigger. That's easy enough to swap out though.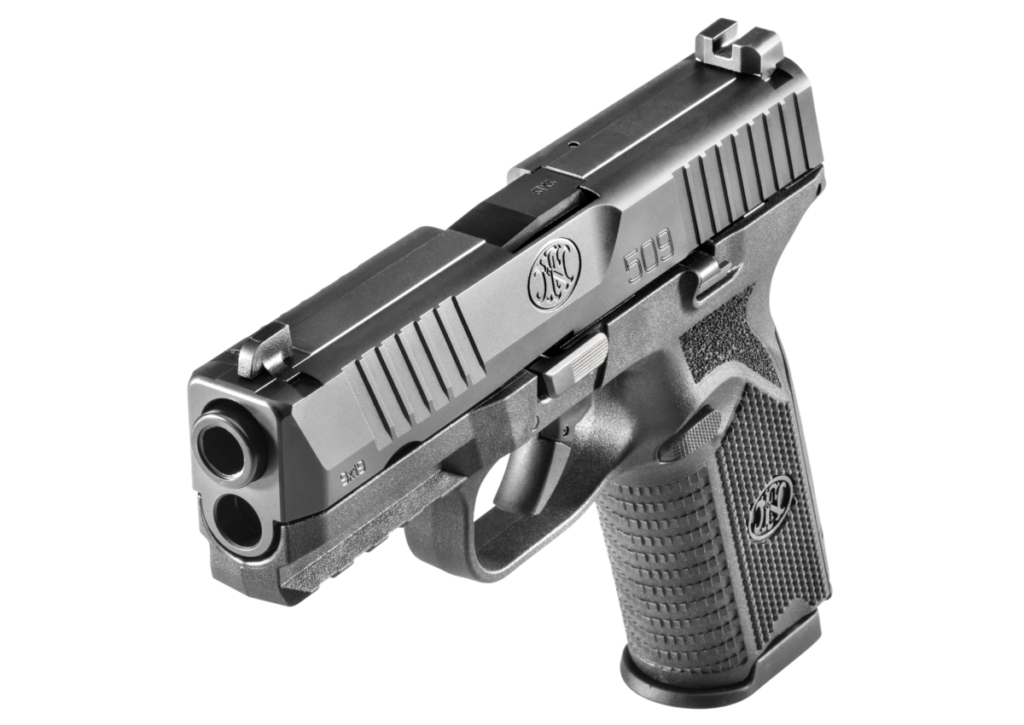 Reliability is solid and performance is pretty good.
If you want a polymer-framed striker-fired pistol that isn't a Glock, this is a good option.
10. Ruger LCR
If you want a decent revolver that you can also carry, then look no further than the Ruger LCR.
Available in .22 LR, .22 Magnum, .38 Special, .357 Magnum, 9mm Luger and .327 Federal Magnum, this revolver is a double-action design.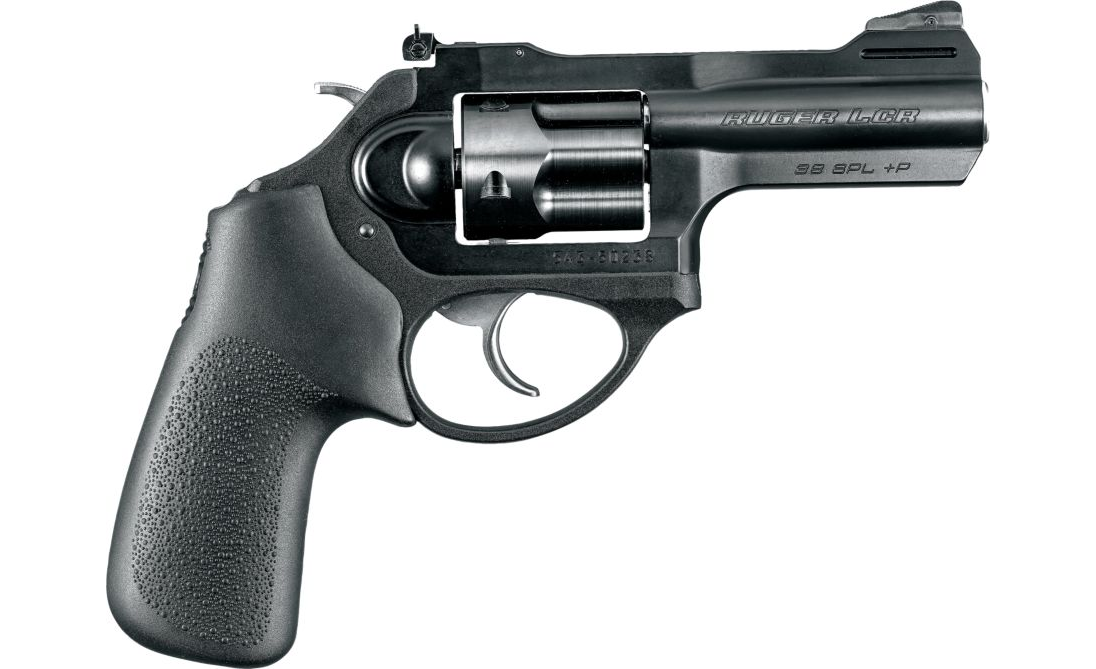 Ruger LCR, LCRx & LCR 9
Pros
Designed specifically for carry
Lightweight
Nightsights
It's a pretty solid gun and a popular model for those that like to concealed carry. It is on the smaller side, so it can feel snappy at times while shooting. But with the proper grip and stance, you should be just fine.
The LCR is an affordable option as well and can often be found on the used market if you need a further reduction in price.

The trigger is okay, nothing really to write home about, but all in all, the platform is a decent design.
Conclusion
Consider your budget, your experience level, and what you'd like to do with your handgun to narrow down your options. Think about any accessories you'll want or need, and make sure that they're available within your budget.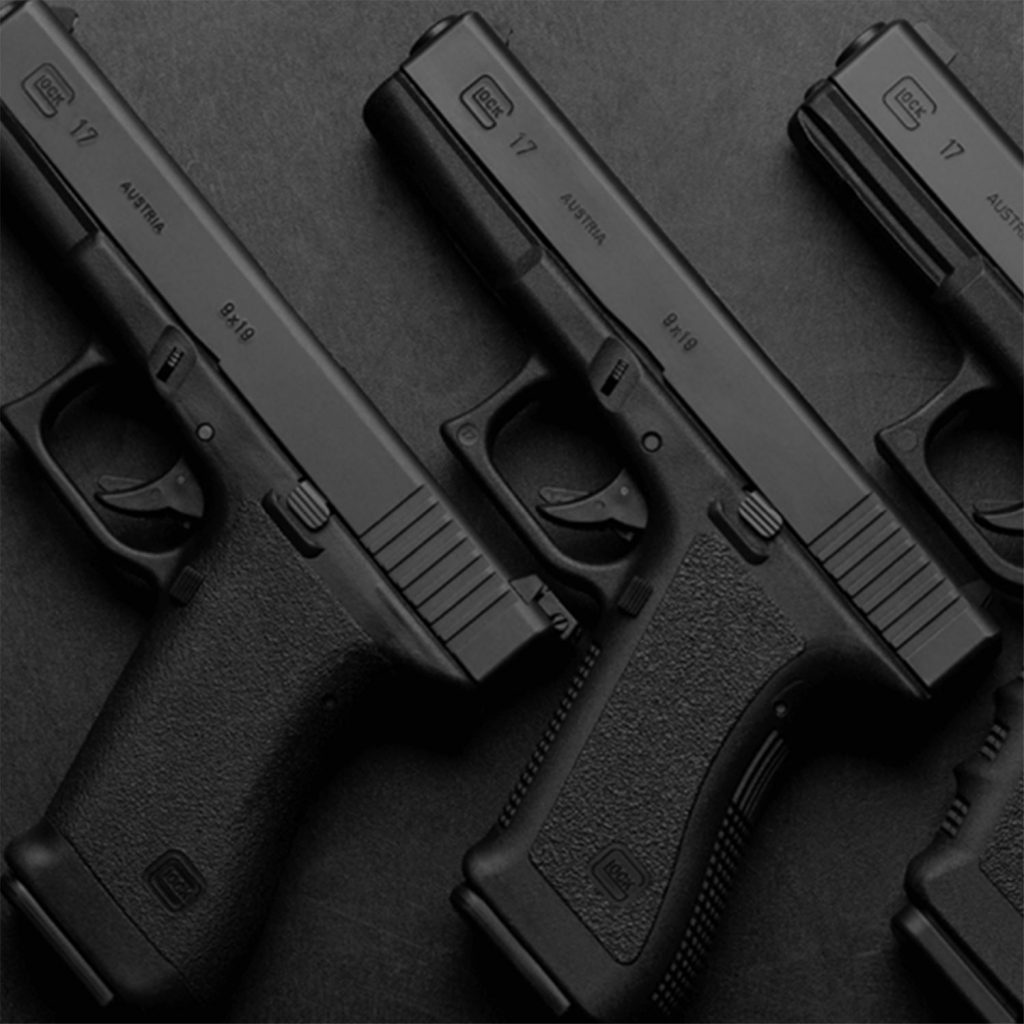 Then try to shoot as many potential handguns as possible by borrowing from friends or renting at the range, and handle any gun in-store before buying. Go with the one that feels the best while also fitting your budget and needs.