Want to tame the recoil on your rifle? Tired of feeling like you've been kicked by a mule after a day at the range? 
Then you need a muzzle brake.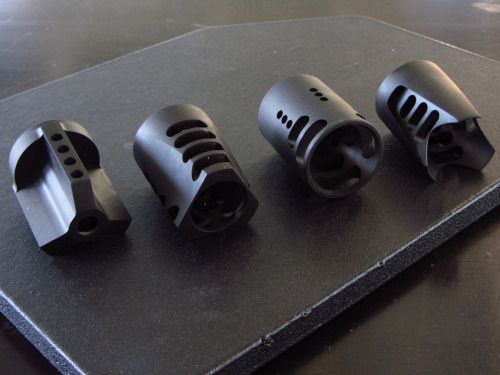 We tested some of the most popular high-end muzzle brakes and compensators on the market and came up with a list of the eight best muzzle devices for any budget. 
But first, let's go over some background info on muzzle devices, including how you should choose the best one to meet your specific needs. Then we'll show you the best devices on the market so you have some good options for where to start your search.
Background Info and Terms
First, it's important to talk about the differences between various muzzle devices. The three main categories we're discussing today are:
Muzzle Brakes: These are for reducing felt recoil to the rear. This is accomplished via side-facing vents that redirect some of the gas rearward to counteract the force of the firearm recoiling.
Compensators: These reduce muzzle rise or "flip" by using vents along the top to direct gas upwards in order to keep the muzzle down.
Flash Hiders: These contain larger vents that are designed to help disperse and burn off excess powder that would otherwise create a fireball or flash to someone looking at the muzzle. 
There's also a fourth type, suppressors, but they're a bit beyond the scope of this article and require a special tax stamp to own. They dampen both sound and flash by trapping excess gas in a series of baffles that then dissipate said gas more slowly.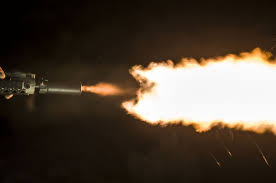 Testing Criteria
There are a few things to be aware of when looking at the performance of one of these types of muzzle devices.
Side Blast
First, side blast. 
Side blast is a result of the amount of gas pressure that the muzzle device redirects out of the sides of the device. This can be extremely annoying in some shooting environments, especially on a firing line with people next to you or when moving in tight spaces. The less side blast the better, but some of it is just going to be inevitable.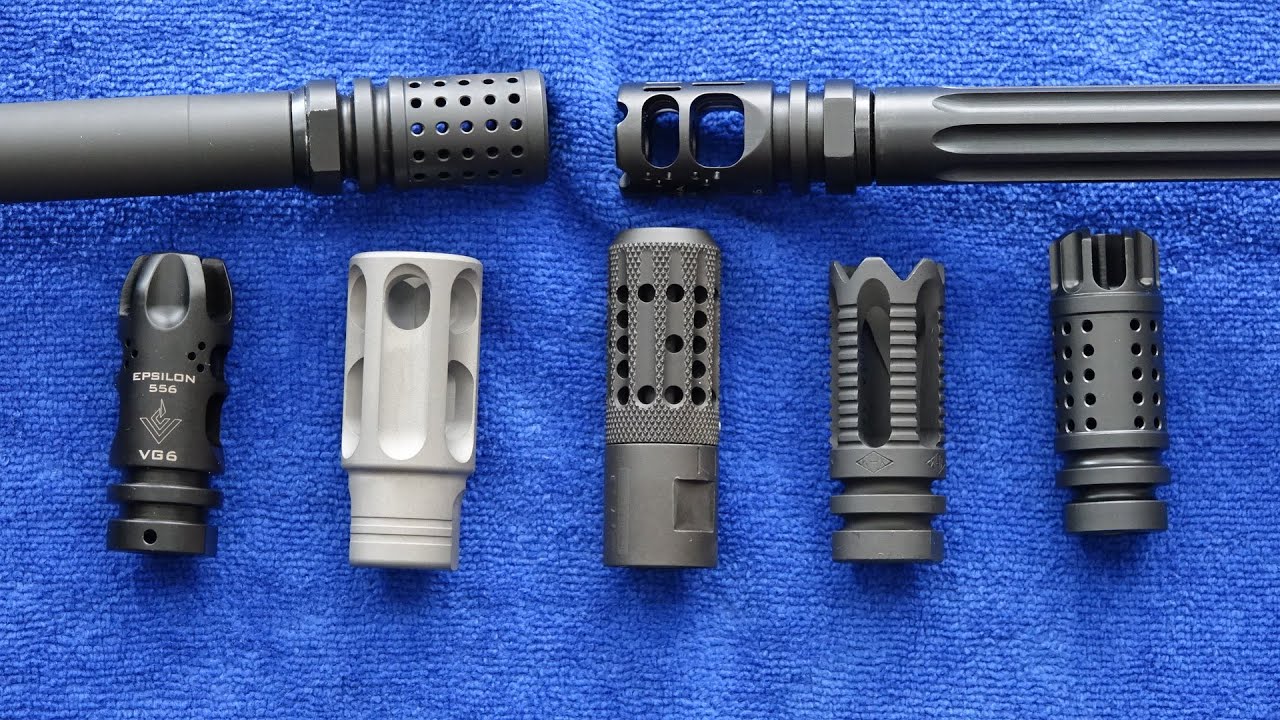 Sound 
Next, sound. Specifically, volume, measured in decibels (dB). 
Many muzzle devices greatly amplify the amount of noise produced by a firearm, even to the extent that you may have to double-up on your ear protection in order to fully protect your hearing while shooting. 
This isn't really a problem in a competition scenario, but may be an issue in, for example, a home-defense rifle. You can't exactly ask a home invader to wait while you put on adequate hearing protection.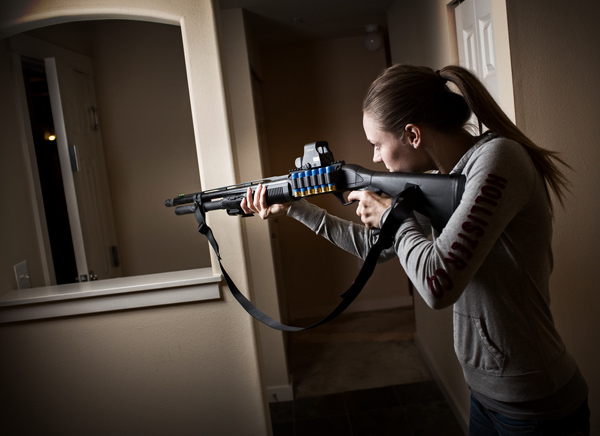 Sure, this isn't exactly the most important consideration, it's still something worth being aware of. 
Vertical and Horizontal Muzzle Movement
For most people, especially those primarily concerned with performance, vertical and horizontal muzzle movement is the most important aspect of choosing a muzzle device. 
Brakes and compensators are mainly used by people looking to get the absolute best shooting performance out of their rifle possible, whether they're in a match or in combat.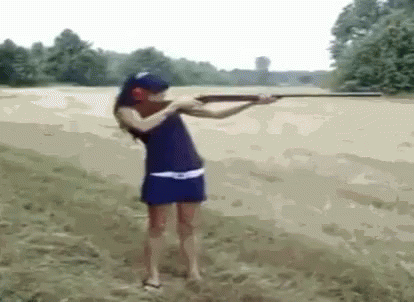 Eliminating muzzle flip and side-to-side movement makes staying on target and acquiring a new target faster, especially when the shooter is under pressure. 
Best Muzzle Devices
Now that you know what's important to take into consideration when choosing muzzle devices, let's get down to business. Below, we've rounded up some of our favorite muzzle devices for our personal AR-15s. 
Ah, ol' reliable. The A2 Birdcage is what you see on most US military rifles, and is almost certainly what came by default on your rifle if you didn't pay extra for something a little fancier. 
That's not to say that the A2 birdcage is bad, however. In fact–far from it. It still does a number of things quite well. 
First and foremost, it's just a very good flash hider. This device does a great job of eliminating the flash seen by the shooter, which makes spotting hits (or misses) much easier, and allows you to see the target more while shooting longer strings.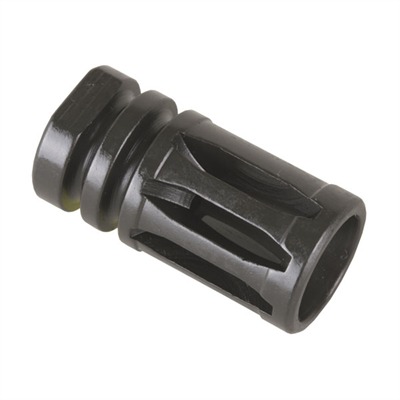 A2 Birdcage Flash Hider
Pros
Cheap
Effective flash hider
At around an average of 119 dB, it doesn't do a lot to dampen sound, but it also doesn't amplify it either. With normal hearing protection, you'll be just fine and so will the shooters around you.
It also doesn't really do anything to stop muzzle movement, but you won't have your neighbors complaining that you're blasting them in the face with a pressure wave either.
Finally, they're cheap. Like only $10 cheap. For the price and for doing the job they claim to do they're hard to beat. But if you want serious performance, there are some better options out there for you to consider.
Jerry Miculek, one of the best competition shooters on the planet, and quite possibly the owner of the fastest gun hand in the West (or the East, for that matter) helped to design this compensator as a serious tool for shooters looking for excellent performance. 
Jerry's expertise and exacting demands for quality really shine through here, and we're left with a compensator that eliminates over two-thirds of recoil. There is very little vertical muzzle movement and not much horizontal movement to speak of either.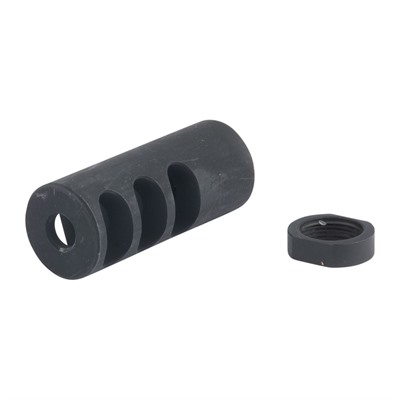 DPMS Miculek Compensator
Pros
4140 steel with a manganese phosphate finish
Pioneered by pro shooter Jerry Miculek
Reduces muzzle rise and felt recoil
Cons
Not a top-quality competition comp
At 117.5 dB measured at the shooter's ear, it's not exactly quiet, but it is fairly quiet relative to other compensators like this. 
It also does a good job of managing side blast, but the pressure wave is very forceful. Then again, this is made for competition, so you're not as likely to have someone next to you when you're using it. 
Finally, it's a relatively inexpensive option compared to some of the other compensators and brakes on this list. It rings up at only about $65. So if you're looking for something that will get the job done and still leave money in your wallet for some extra practice ammo, the DPMS Miculek Compensator is an excellent choice.
Precision Armament is a shop known for high-quality machining and straight-forward, but effective, design.  Their M4-72 Severe Duty compensator is just one great example of how they earned that reputation.
The M4-72 provides the greatest recoil reduction on this list at 75%, though it is almost purely a compensator thanks to the aggressive side ports.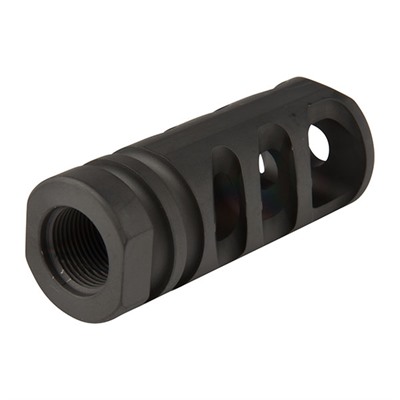 Precision Armament M4-72 Severe Duty
Pros
Incredible durability
Fantastic recoil reduction
Stainless steel construction
Those side cuts direct a whole lot of blast to the side, so you're going to be beating yourself up a bit in confined spaces (or beating up on those shooting next to you) but it's not so bad that you can't get used to it. There are muzzle devices that redirect a distractingly high amount of blast back at the shooter, and this falls just under that level. 
It's also a good bit louder than most of the other options on this list at 119 dB (remember that volume doubles every 3 dB you go up) so you're probably going to want to double-up on ear protection, but that shouldn't be a problem in a competition scenario.
The trade-off is, of course, very little muzzle movement, so if you're looking for high-end performance at your next 3-Gun match, this is a solid contender for your hard-earned cash. 
Best Compensator/Brake Hybrid: VG6 Gamma
The VG6 Gamma has become something of an industry standard for a good all-around competition muzzle device. 
The aggressive top porting helps to eliminate around 66% of recoil impulse, while also keeping recoil nicely vertical with very little horizontal movement thanks to the side vents.
Those vents are tuned to give you very little of the side blast, and will also direct much of the side blast forward so as to not blow your range neighbor's hair back. Volume is fairly standard at about 116 dB.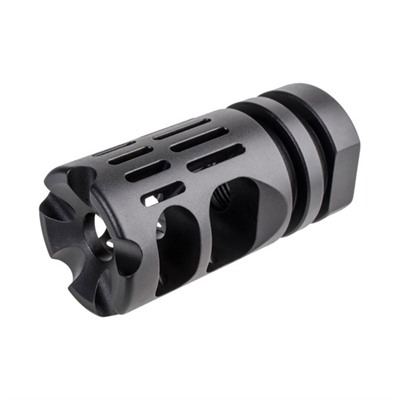 VG6 Precision Gamma Muzzle Brake
It's also relatively light, weighing in at just over 2 oz.
Though it retails around $60, we frequently see it on sale more around $45, so it's actually even more affordable than the retail price suggests. 
All-in-all, if you're looking for a good, all-around muzzle device that isn't too heavy or expensive, the VG6 Gamma isn't a bad choice.
The Strike Industries J-Comp V2 is a great option for anyone looking for the best all-around muzzle device, especially for the price.
It offers good flash hiding capabilities, though you wouldn't know based on their marketing (this is a legal thing so it can be sold in states with laws banning flash hiders) and fairly respectable recoil reduction as well at about 60%.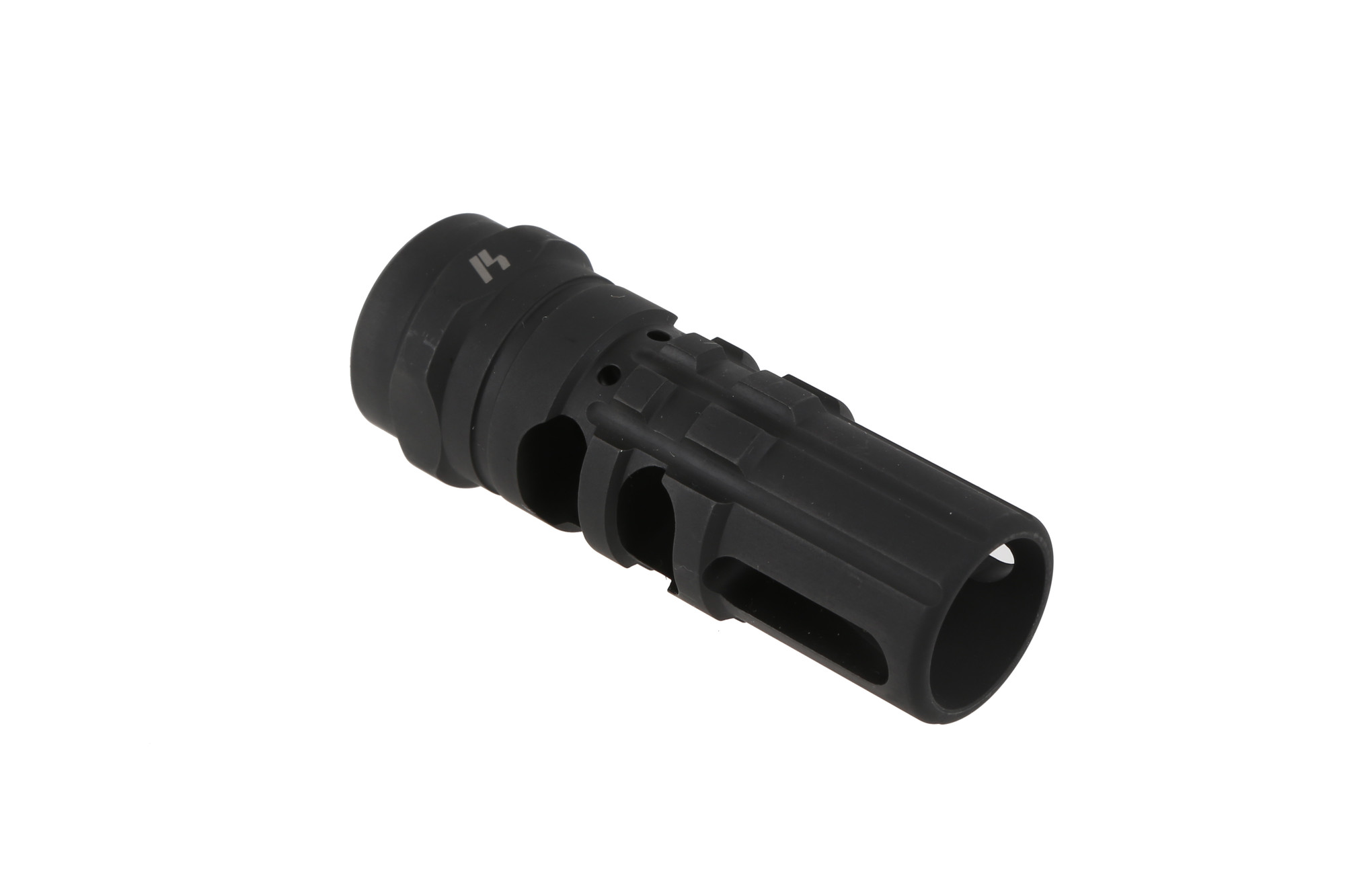 Strike Industries J-Comp V2
Pros
Hybrid muzzle brake/compensator
Flash hiding capabilities
3.6 oz weight
Cons
Requires a non-standard wrench to install
You get a lot of noise at 118 dB, and a good bit of side blast, but what you get in return is a price point that few devices in this category can match at about $30 for a brand new one. 
That's not half bad, especially for what you're getting. 
The Nero 556 is one of the most advanced muzzle devices on the planet.
Instead of being machined with a traditional lathe and mill, this device is actually 3D-printed from the same material that NASA makes rocket engine parts out of, Inconel.
This superalloy, and its ability to be manufactured with an additive process like 3D-printing, allows Nero to do things that other manufacturers just can't.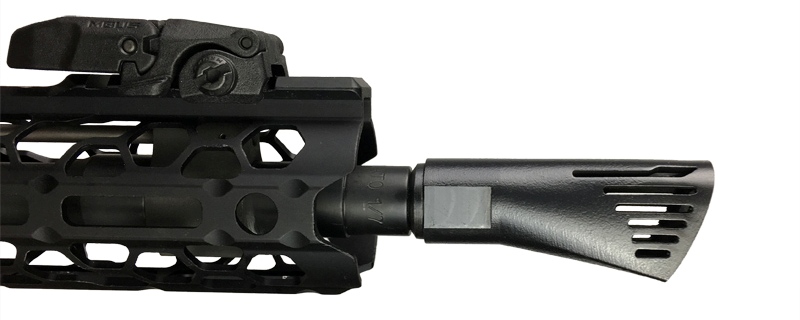 Walker Defense Research Nero 556
Pros
3-D printed from Inconel
Black Cat™ Tactical PVD Coating by Vergason Technology, Inc.
Serialized for Quality Control
The porting on this has been designed to virtually eliminate upward muzzle movement in a 5.56x45mm rifle… and in some cases can actually cause the muzzle to move downward after a shot if you're still used to pulling down and fighting against recoil.
It also redirects relatively little blast towards the shooter, so even though it is fairly loud, it is still remarkably pleasant to shoot.
At almost $200, it's pretty pricey, but if you want something that's at the absolute peak of muzzle brake technology, this is probably the one to get.
Final Thoughts 
There are a number of excellent muzzle devices out there, but of the many that we tested, these are the ones that performed the best. 
With new designs coming out pretty much constantly, there's always something new to try in the world of muzzle brakes and compensators, but these choices here are sure to never let you down.
What do you think of these muzzle devices? Which one are you thinking about getting? Do you have another option that you like? Let us know in the comments! Check out the best AR-15 upgrades, too!