Long-range shooting is one of the mystical arts of firearm mastery.
The ability to place a bullet on a steel gong at 1,000, 1,500, even 2,000 yards away is nothing short of awe-inspiring!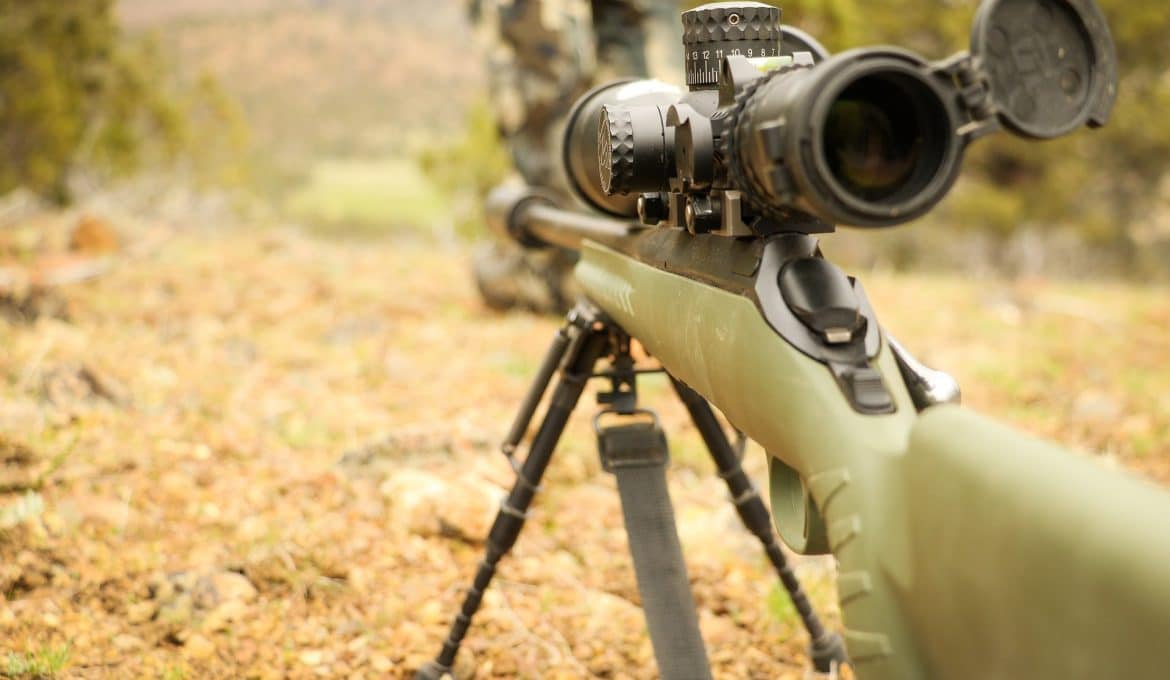 But no one starts off that way, and most of us aren't looking to drop $5,000+ on a precision custom action trued rifled with all the fixings. Thankfully, we live in a golden age of factory rifles right now and there are LOTS of options for a shooter looking to start their long-range journey!
Now–on to the rifles!
Best Beginner Long Range Rifles
First off–let me detail some assumptions I'm making with this list for you. You're shooting either .308 Win or 6.5 Creedmoor, you want the most value out of the money you're spending, and you're open to upgrading the rifle down the road.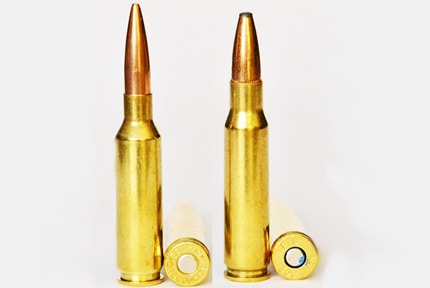 Upgrades might mean a new barrel, a new stock/chassis, or other extra parts.
And I assume .308 Win or 6.5 Creedmoor since those are by far the two most common beginner long-range cartridges. If you want something more exotic, you might find it in the rifles we recommend but you might not. Just check and see!
Also, before you ask, the rifles are ordered roughly by the expected price from low to high.
This one comes in a few flavors that mostly change what stock/chassis it comes in. But the heart of the rifle is the Howa 1500 and it is one of the best off the shelf shooters I've ever owned!
While the action itself has some shortfalls, such as a longer bolt throw, and not as glass smooth as some of the others on the list–the fact remains that with a factory rifle and factory ammo, my Howas have outshot almost all of my other stock long-range rifles.
The other huge selling point is that there are just SO many options. Barreled actions, Oryx Chassis, Brownell's chassis, stocks and much more. No matter who you are, there is probably a configuration of Howa 1500 out there for you.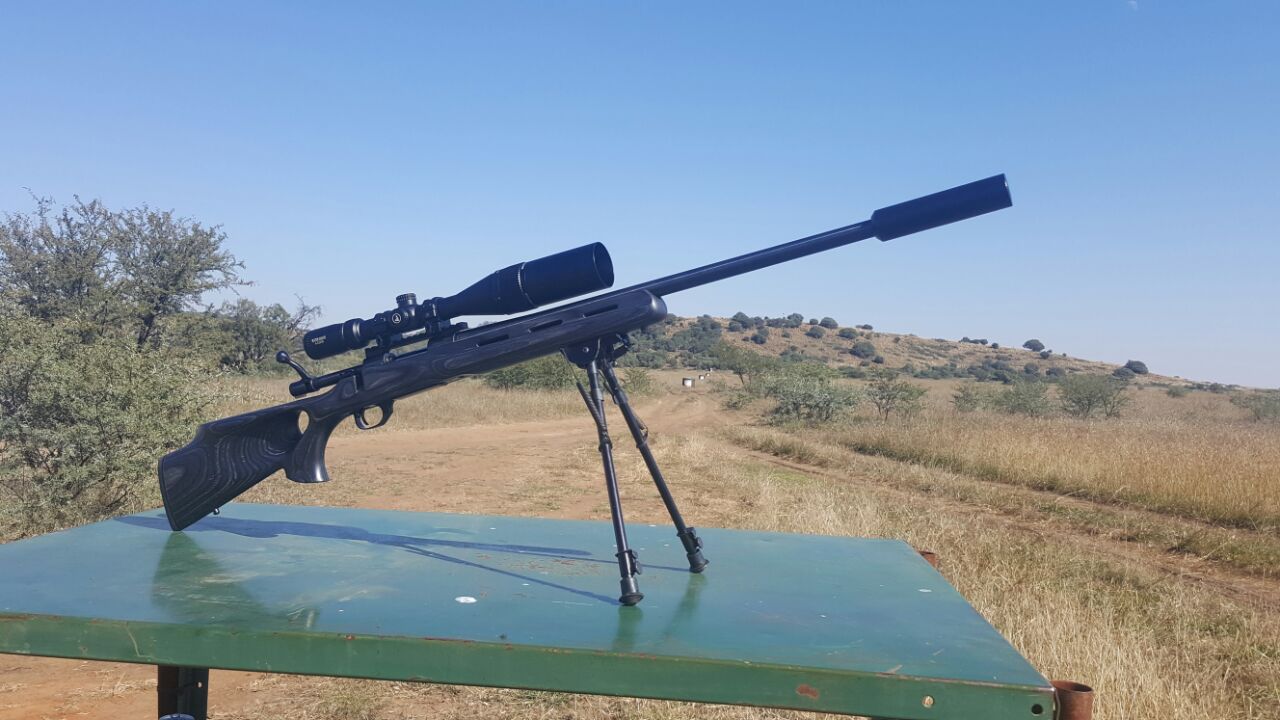 And the real icing on the cake–the Howa HACT trigger. A 2-stage trigger that is standard on ALL Howa rifles, it is right up there with high-end aftermarket triggers in terms of break, pull, and reset. Amazing.
60

Howa 1500
Pros
Outstanding trigger
Lots of options
Reasonable price
Cons
Magazines are not great or cheap
Action isn't as smooth as others
Savage makes a lot of rifles… Like, a LOT. Depending on the price point you want to hit, any of the AXIS II, Model 110, or 10/110 BA rifles should be in your consideration. I really recommend the AXIS II and Model 110 though since they go on sale a lot and Savage runs rebates for them frequently.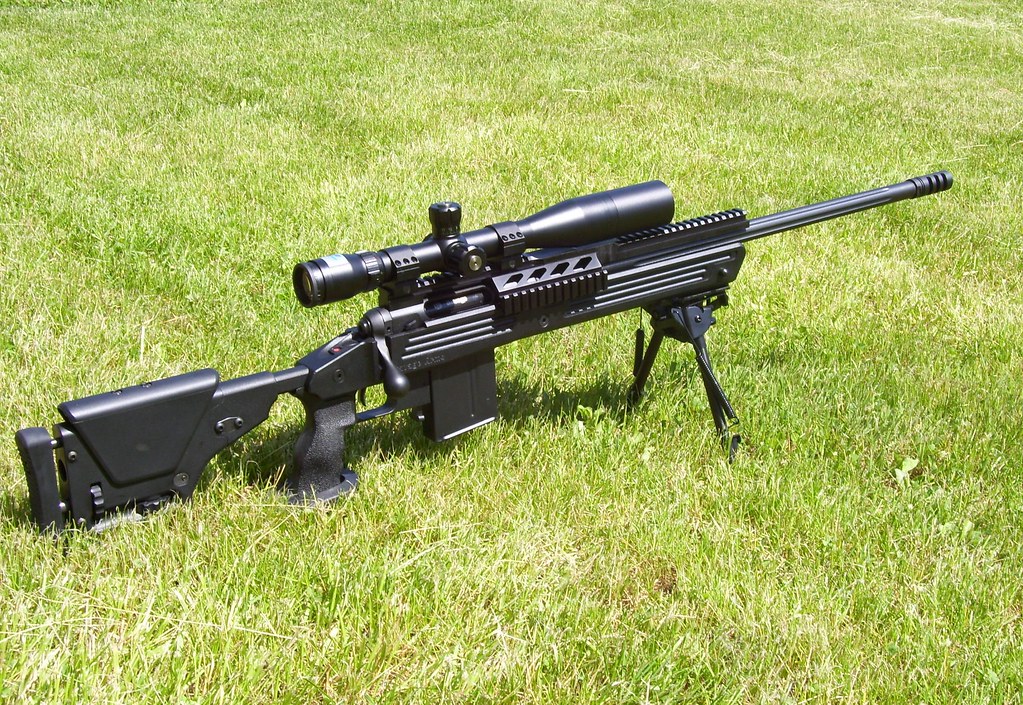 The AXIS II and Model 110 are awesome starter rifles since they deliver on what you need and cut costs everywhere else. Decent triggers, awesome precision, very easy to customize, and with the incredible range and options Savages offers it's really easy to find a rifle that matches your goals.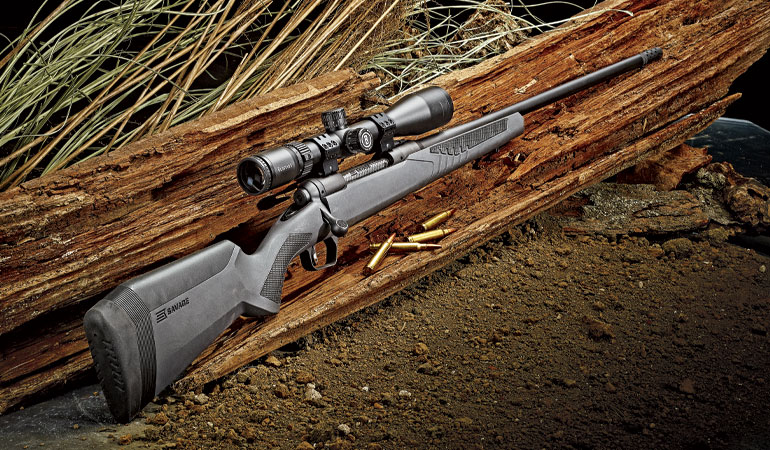 They also come with scope combos using either Vortex or Weaver that also help cut costs or get you on the range faster than working out your own setup.
While they wouldn't be our top pick if you want to really dive into long-range precision shooting, they are an awesome option for starting out or if you're looking to try something new without breaking the bank.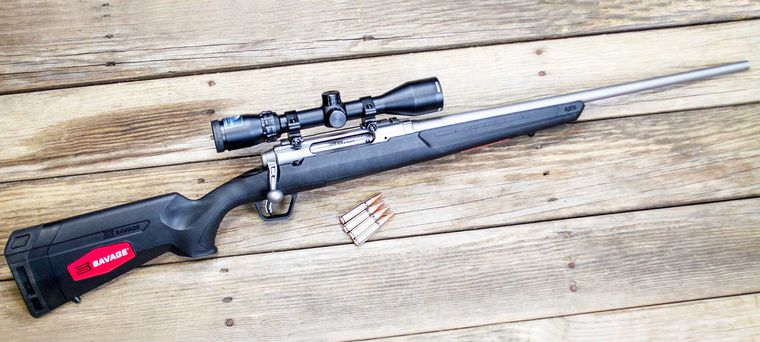 Plus, almost every rifle they make also comes in a left-handed version. And if you are left-handed, you'll quickly find that Savage is one of the very few brands that offer that.

Savage AXIS II
Pros
Great price
Combo sets
Left-handed models
Cons
Budget option
Options can be overwhelming
Of all the rifles on the list…Tikka is our favorite. It can't be helped! Tikka provides the best action by far and is smooth as glass. It literally feels like it is on greased ball bearings and is the best we've found outside of a custom action.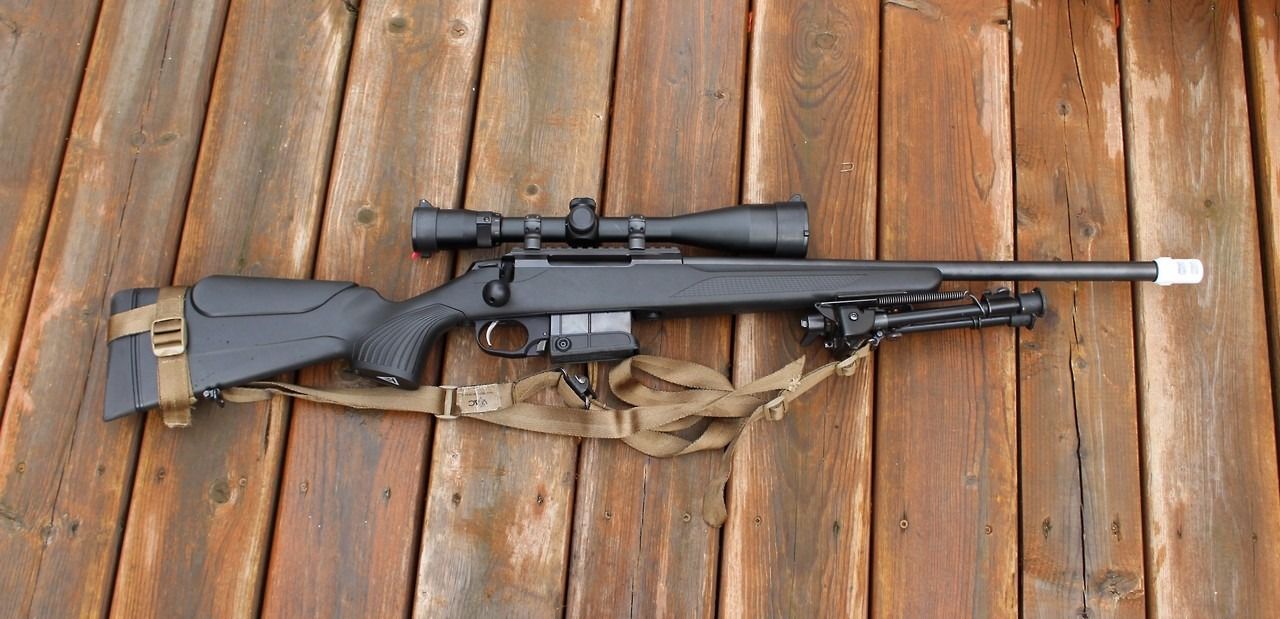 The T3x is the latest generation of Tikka rifles and the CTR is their heavier barrel profile, great for hunting and for long-range precision shooting.
Getting aftermarket pre-fit barrels is getting easier and easier to find these days and the chassis/stock options are stellar!
A great trigger rounds the Tikkas off as some of the best off the shelf rifles on the market today.
One downside though is the stocks that come on most T3x rifles… They kind of suck. You can tell that Tikka put most of the price of the rifle into the gun itself and the stock was made with what was leftover.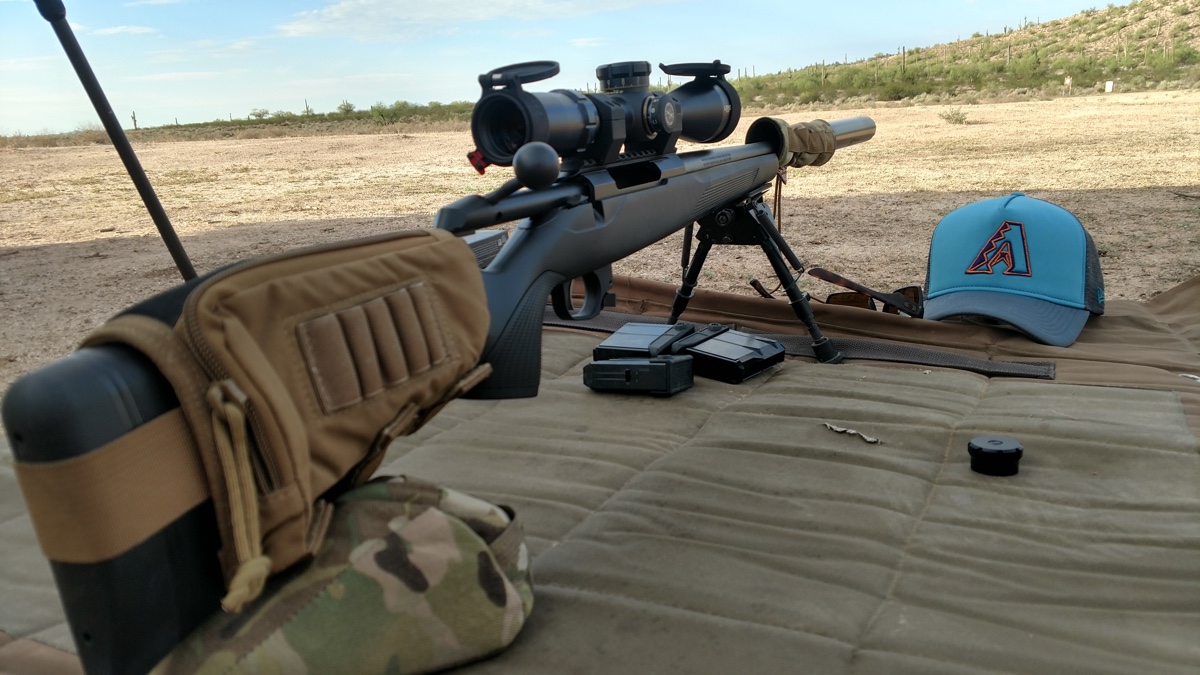 For hunting, I actually like it, especially when it's paired with Tikka's lightweight or featherweight barrels. One positive thing I can say about a Tikka stock is that it is strong and super lightweight.
But when it comes to precision target shooting, you'll want to replace the stock with either a good Chassis or an improved stock. KRG and MDT both make awesome Tikka T3x chassis for a good price.

Tikka T3x CTR
Pros
Ultra smooth action
Short throw bolt
Great trigger
Cons
Aftermarket options are not perfect
Magazines can be pricey
A precision rifle normally doesn't enjoy a huge aftermarket following since there are so many of them. But the Bergara is different because it has a Remington 700 footprint action.
Meaning, any stock/chassis and most other parts that fit a Remington 700 also fit the Bergara B-14 HMR–and that means the aftermarket is HUGE.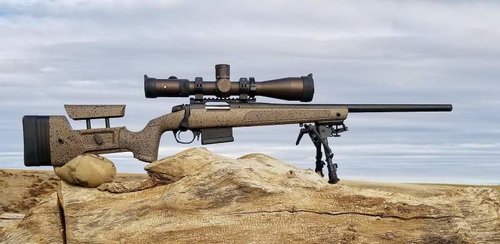 Plus, it's a great rifle. Accurate, awesome stock, great trigger. You won't be disappointed with a Bergara and if you're looking to maximize your upgrade potential, then this is the rifle for you.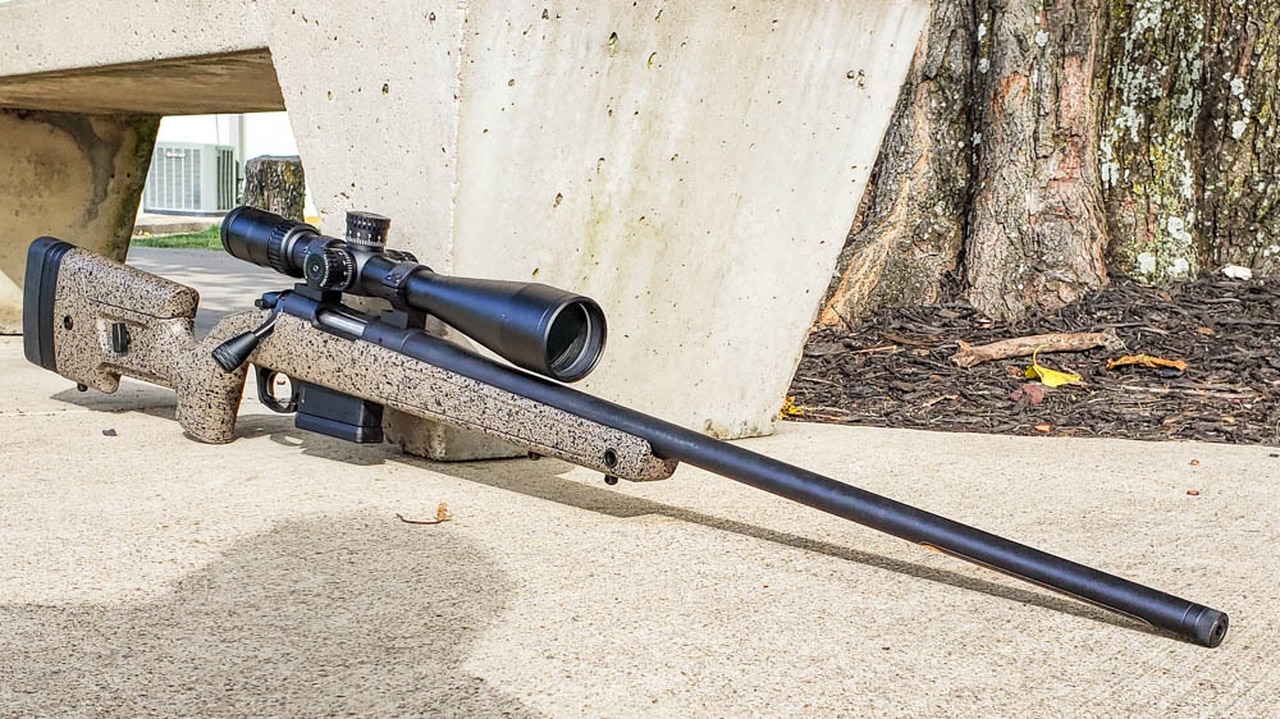 Just to sweeten the deal, it takes standard AICS magazines!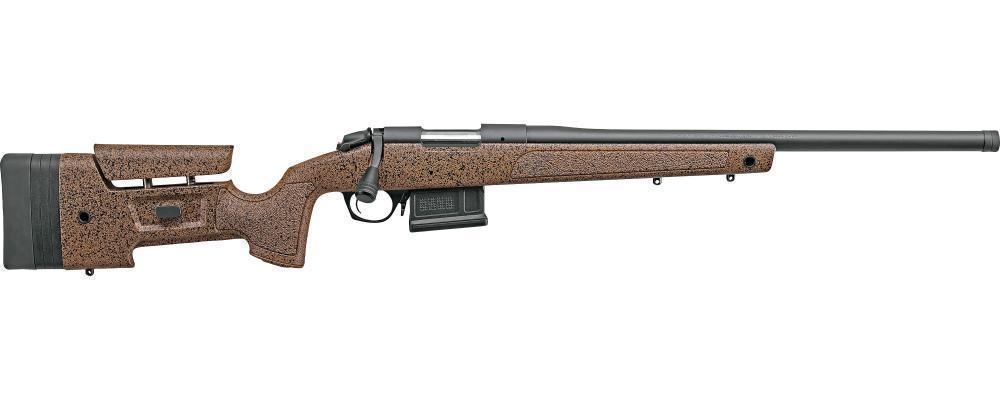 Bergara B-14 HMR
Pros
Huge aftermarket support
AICS magazines are cheaper and widely available
Great shooter
Cons
A bit higher price than others
A little heavy
Ruger has busted open the long-range game with their RPR rifles. Easy to swap barrels, great chassis, awesome accuracy, decent triggers, and at a price that is MUCH lower than what you'd normally pay for a high-end rifle.

Ruger has a lot of good things going for them and we highly recommend them, but they are a bit out of the price range most beginners are looking at.
Still, if you want a leg up on the starting point and understand that your upgrade ceiling is a bit lower since you're starting further up, the RPR is a great option.
We don't love the trigger on the RPR, but it works and isn't bad. The fact that it takes Magpul AICS magazines is amazing, and the barrels are super easy to change out.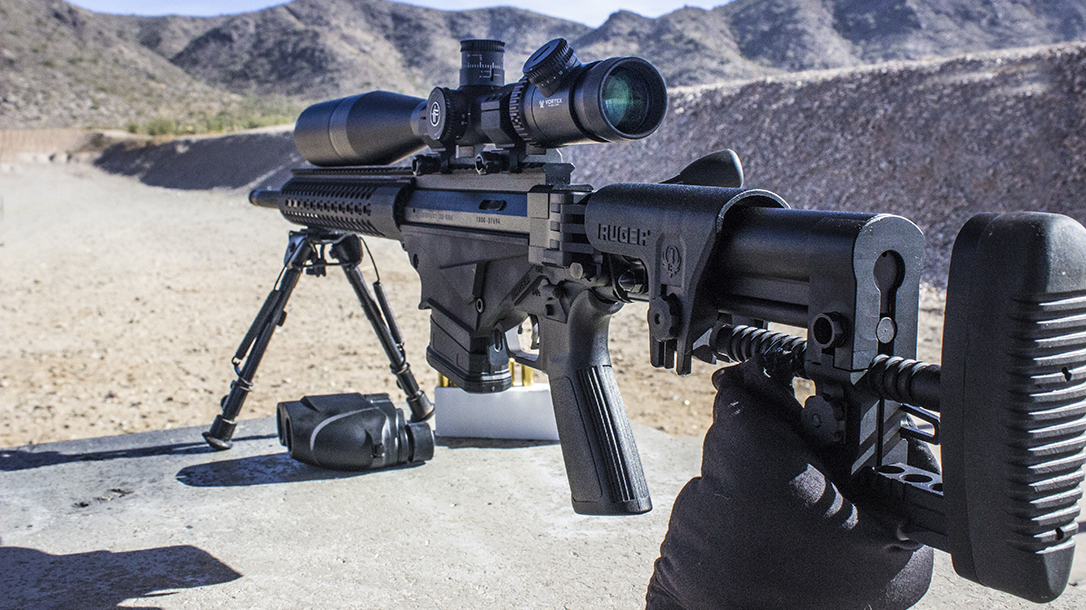 It also has egonomics like the AR-15 in many ways, this can be a good thing or a bad thing depending on how you feel about it. We generally like it since we also spend a lot of time shooting AR-15s, but if you're used to hunting rifles or precision bolt rifles it can feel a little odd.
Recommendations
All of these rifles are good options, but we do have some favorites and some suggestions.
If you want a barebones rifle that you can hit the range with and plink while spending as little money as possible, Savage with a Vortex scope combo is your way to go. Wait for a sale or rebate and you'll be out the door for way less than you think.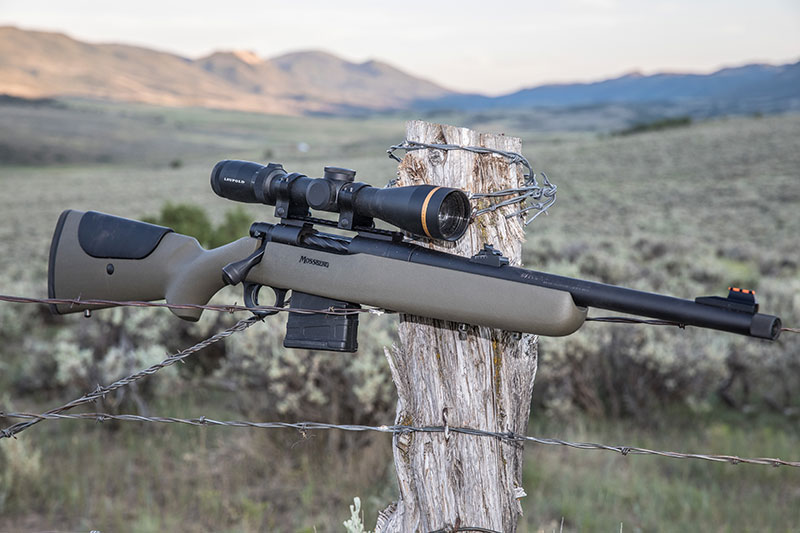 Maybe just plinking isn't good enough though and you want to be able to step into a local competition right off the bat and you don't want to do any or not many upgrades later, the Ruger Precision Rifle is just about perfect for that.
But if you do want a competition-ready rifle and want to maximize your aftermarket options then the Bergara B-14 HMR wins hands-down. Using an R700 footprint puts it on a whole new level of customization options.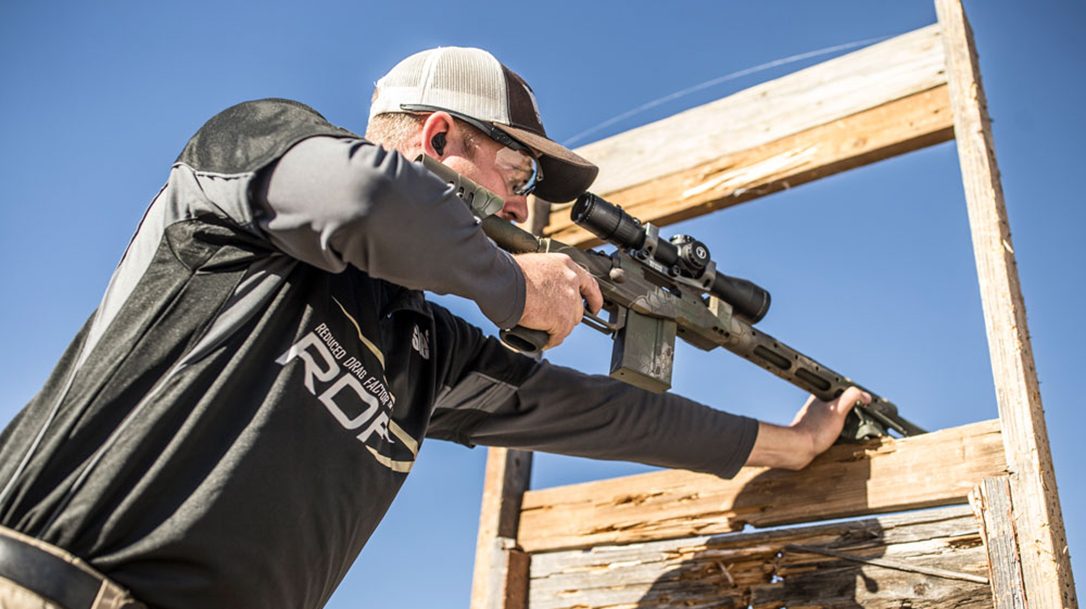 Our top choice though is the Tikka CTR combined with a new chassis from KRG or MDT. Once you add the new stock you'll be in the Bergara B-14 price range but with a rifle that, to our hands, feels and shoots better. However, the Tikka aftermarket is nothing close to as expansive as what the Bergara enjoys.
One customization option that we do love about the Tikka T3x over the Bergara is that the Tikka T1x, a .22LR version of the T3x, uses the same stocks and chassis as the T3x. Meaning if you want to go down the rabbit hole of trainer rifles, it's really easy to clone your centerfire rifle with a new rimfire rifle!
Conclusion
Long-range precision shooting is a great hobby and one of our favorites to shoot. It takes time, dedication, zen-like mastery of the dark arts, and some reliable equipment.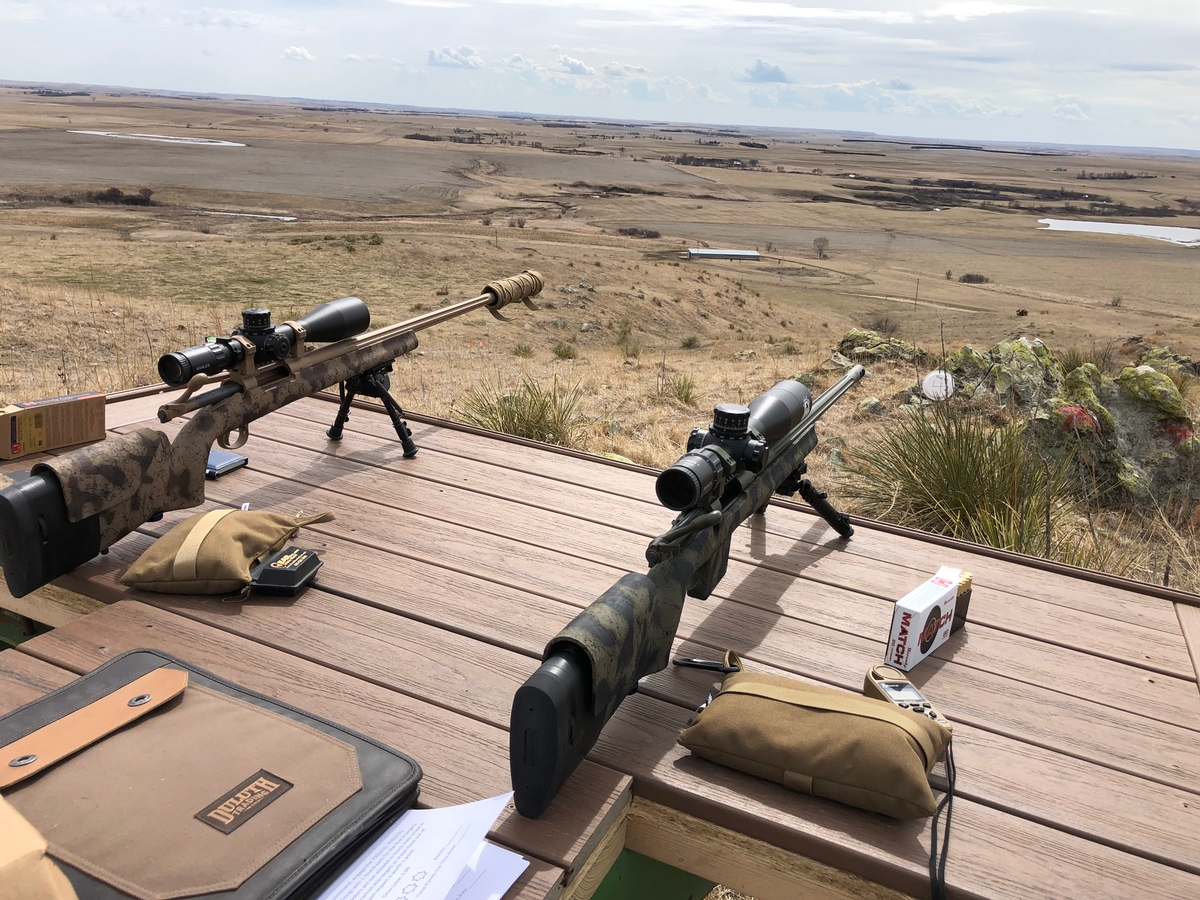 None of the rifles on this list are the end-all, be-all of shooting, but they are great rifles and give you the tools you need to become a great long-range shooter. They are just one part of the system though, you'll still need a good scope, some good ammo, and a lot of practice.
What rifle are you looking at to begin your long-range journey, or which rifle did you start with? Is there anything we missed on our list? Drop us a comment below and let us know about it. Top off your new rifle with one of the best long-range scopes!