Looking for a great AR-15 rifle that you can rely on–without breaking the bank?
Aero Precision has been renowned for their AR-15 uppers and lowers for quite some time, now, but we wanted to take a little closer look at their M41E Complete Rifle. If you're a fan of Aero's Enhanced Series Upper Receiver, we're pretty sure you're going to want to know more about this rifle.
We'll get into just what makes this AR stand out, as well as what our thoughts are on it. Let's take a closer look!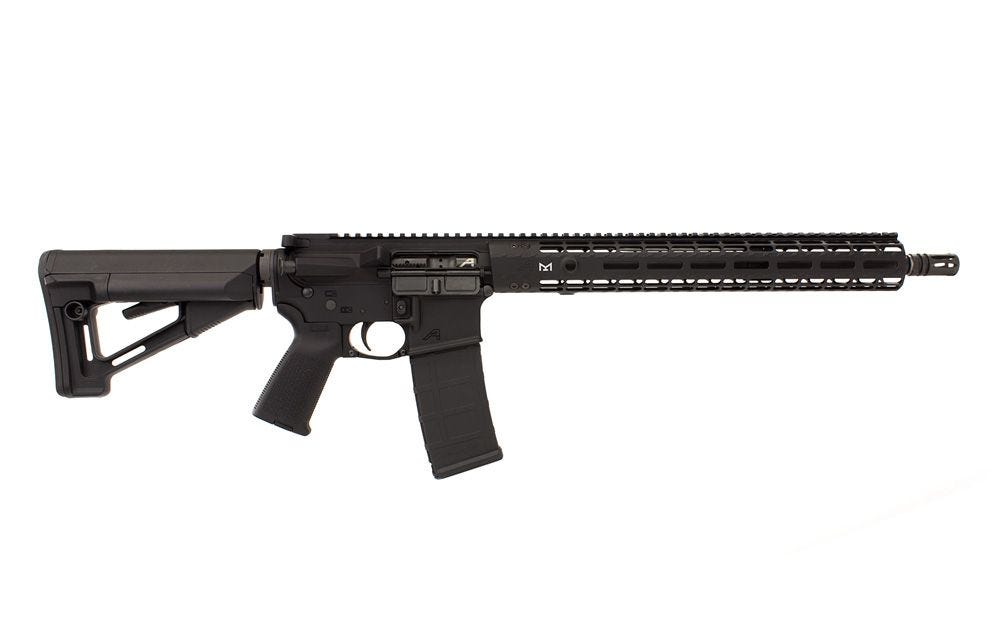 Aero Precision M4E1 Complete Rifle
Pros
Amazing quality and machining
Easily modifiable
Accurate and comfortable to shoot
Cons
Hard to get your hands on one
Fit and Finish
The M4E1 isn't really introducing anything new to the gun world–just putting together all the best-loved Aero AR-15 components for you. If you're not quite ready to try a build from the ground up, this rifle is a great jumping-off point for you.
It's built around the M4E1 Enhanced Upper Receiver, as we mentioned, which has been a fan favorite from Aero for a while. This is an affordable, yet super high-quality upper, and it's the choice of a lot of AR builders for that very reason.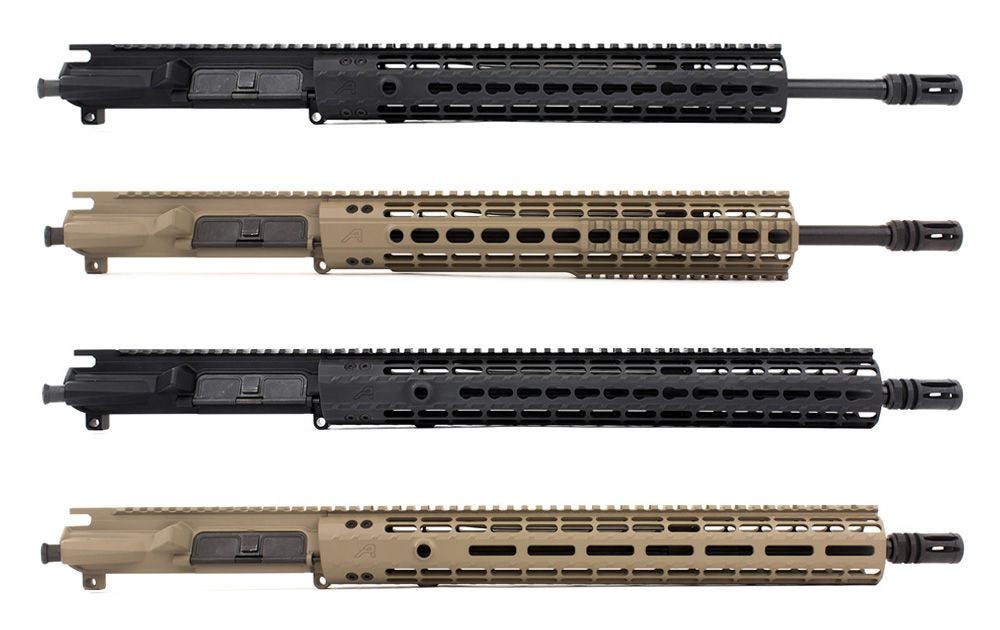 You can find M4E1s chambered in 5.56 NATO, .223 Wylde, and .300 Blackout in the 16" barrel length. Aero all produces a complete rifle with an 18" barrel, which is chambered in either 5.56 NATO or .223 Wylde.
The barrel, regardless of length, is a 1:7 twist, forged from 4150 Chrome Moly Vanadium. It's been treated with a QPQ nitride corrosion-resistant finish. This barrel ought to stand up to whatever you throw at it just fine.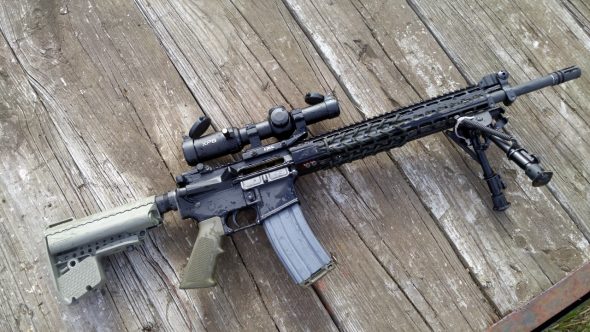 Either barrel length uses a low-profile gas block, with either a mid-length gas tube (16" barrels) or a rifle-length gas tube (18" barrels). These work well with any of the Gen 2 handguards that Aero makes, and you get your choice of handguard when ordering.
The bolt carrier group is an M16 cut, forged from 8620 steel with a phosphate finish. 
Topping it all off, the M4E1 comes with a standard A2 birdcage-style flash hider.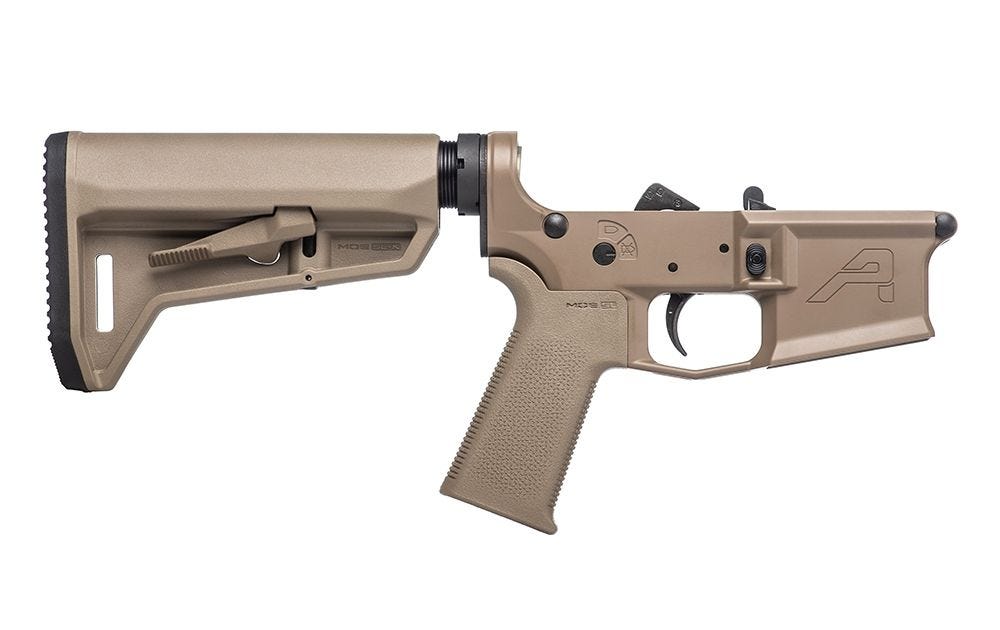 Aero uses their Gen 2 lower receiver on the complete M4E1, which features a flared mag well and a tension screw. The lower parts kit is Aero's standard AR-15 lower parts kit and a billet trigger guard. You get a standard mil-spec buffer kit, as well.
The M4E1 features a few Magpul parts, including the STR stock, MOE grip, and the 30-round PMAG.
You get your choice in flat black or flat dark earth, so you can rock your AR any way you like.
Trigger
Aero keeps things basic with their mil-spec AR-15 lower parts kit, including the trigger. While you might not expect too much from a mil-spec trigger, it was surprisingly smooth and crisp, with no creep.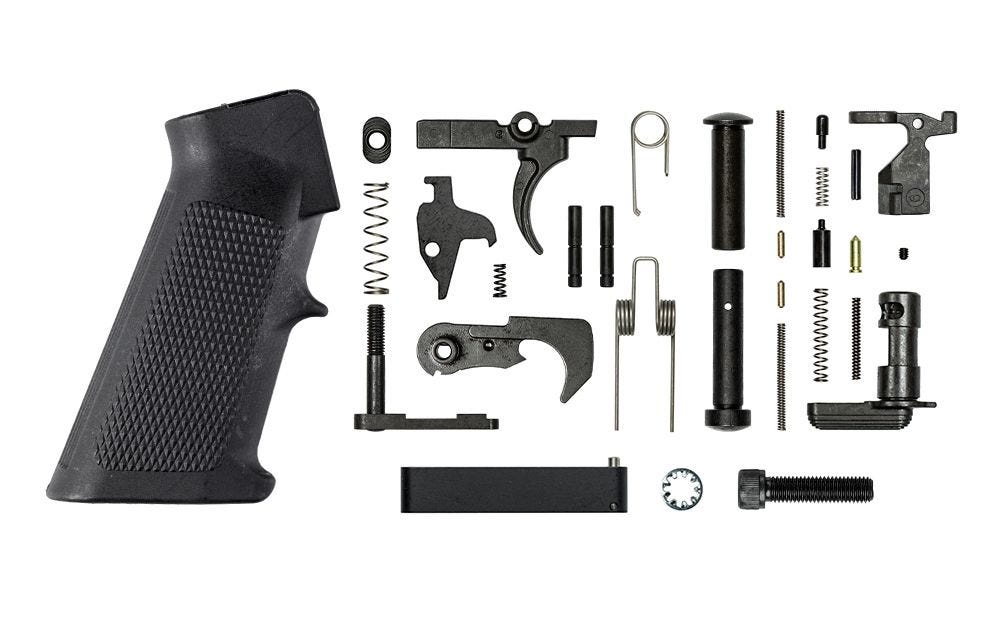 The polished trigger really does shine, considering the affordability of this parts kit. Sure, you could add in a fancy aftermarket trigger kit, but the good news is–you don't have to.
Accuracy and Recoil
If you're looking for a plinker or a home defense gun, the Aero M4E1 is a fantastic option. It gives surprisingly good accuracy, even with strings of rapid fire, subpar ammo, and minimal maintenance.
That being said, is it accurate enough for more precise shooting? The answer is, yes! One reviewer was able to achieve a 1 MOA group from 100 yards, using a lead sled, a scope, and simple plinking ammo.
In short–if you can hit it as a shooter, the M4E1 can hit it, too. It just comes down to your skill.
As for recoil, there's not too much to get excited for. Without an adjustable gas block, the M4E1 kicks about as hard as you'd expect an AR-15 to kick.
Reliability
The M41E has been out for a few years, so it's great to see how it stands up to the test of time. Reviewers found that it could cycle hundred of rounds without malfunctioning when it was new, and several years later, they're still reporting a flawless action.
One reviewer says that the action only became smoother with age, and pulling the charging handle felt positively slick. 
All the hardware has stayed firmly in place, which, as many shooters know, is no easy feat to manage after years of regular use without tightening.
Magazines and Mag Release
Aero ships the complete M4E1 with a 30-round PMAG from Magpul, which is one of our favorites. They're the most field-tested polymer magazine for the AR-15/M4 family, and widely in use throughout every branch of the U.S. military.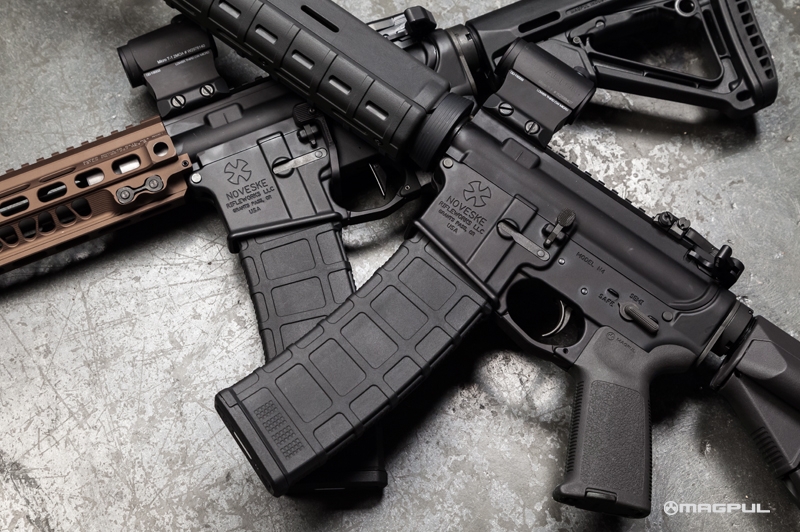 PMAGs are light-weight, incredibly durable, and super easy to find, which is everything you want in a magazine, really.
The lower receiver on the M4E1 has a nicely flared mag well, which makes it easy to quickly load and unload.
When it comes to releasing your magazine, the mag catch button can be found right above and in front of the trigger. Simply press it, pull out your magazine, and stick another into place–and you're good to keep shooting.
Maintenance & Disassembly
AR-15s are pretty popular for their easy-going nature when it comes to maintenance and disassembly. The M4E1 is no different from other ARs–breaking it down for cleaning is a breeze.
If you're not too diligent about cleaning and lubing your guns, that's all right–AR-15s are based on war-tested designs, and they're not too persnickety about firing in rough conditions.
That being said, you'll definitely get better performance out of your M4E1 if you clean it and oil it regularly.
Bang for Your Buck
Aero is well-known for offering top-shelf parts at middle of the road, great bang for your buck prices, and we love them for it. It's no surprise, then, that the M4E1 is a hell of a bargain.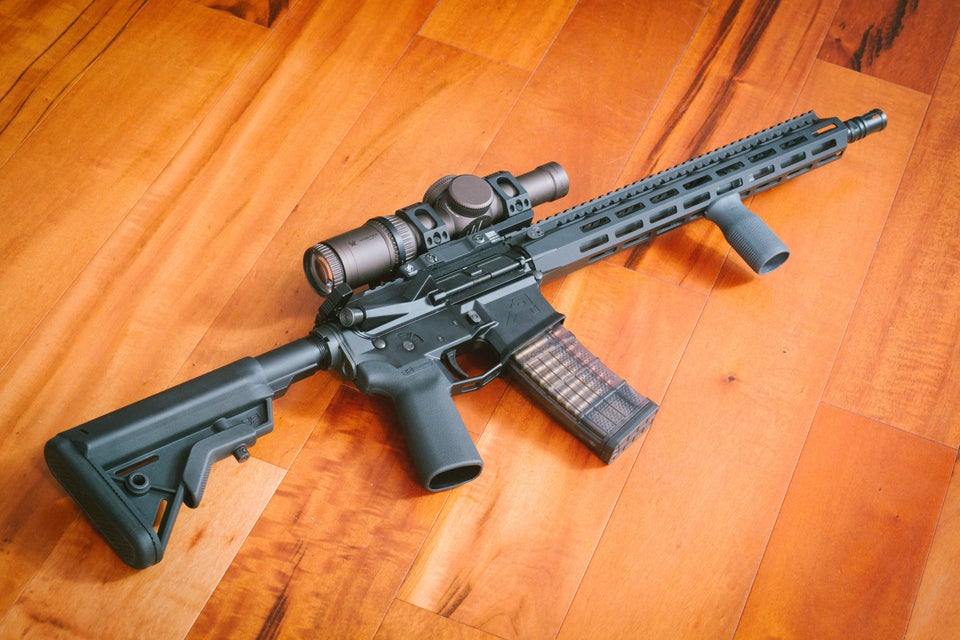 You might be paying a little extra than you would be for all the parts on their own, but you'll save yourself some DIY time, and every complete rifle has been assembled, inspected, and tested by Aero's expert gunsmiths.
And if it isn't perfect? Aero's amazing customer service has you covered.
Upgrades
Of course, we have to recommend a few upgrades for your shiny new toy. After all, we wouldn't be doing our job if we didn't at least give you a taste of some of the options that are out there!
Slings
Tote your new Aero AR-15 with an awesome sling. We like the Blue Force Gear UDC Padded Bungee Single Point Sling for its comfort, ease of use, and versatility.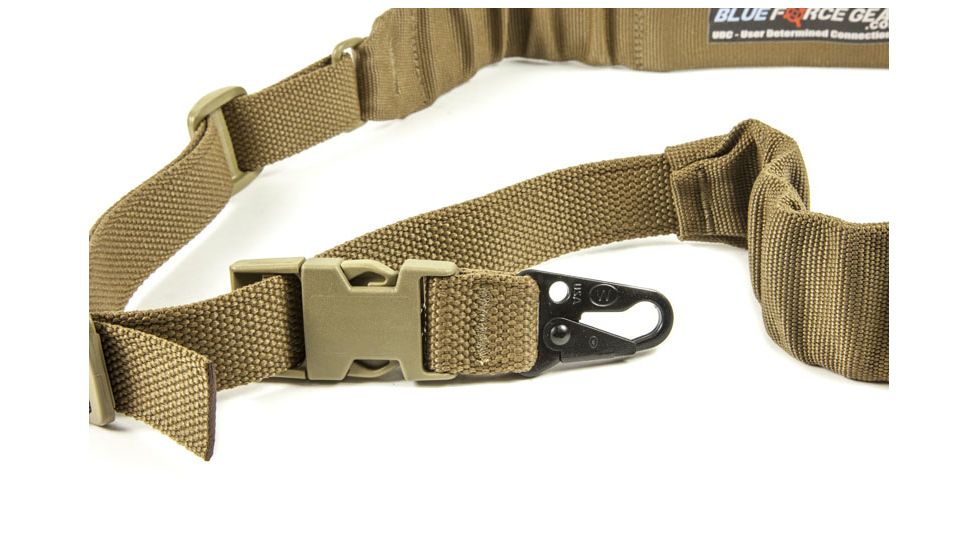 Blue Force Gear UDC Padded Bungee Single Point Sling
Pros
Short bungee sections absorb shock
Padded for comfort
Versatile attachment adapters
If you want to see some of our other favorite slings, check out our guide to the best rifle slings.
Triggers
We think that the mil-spec trigger on the M4E1 is pretty nice, but if you're looking for something nicer–we got you.
It's hard to go wrong with Timney's drop-in AR-15 trigger.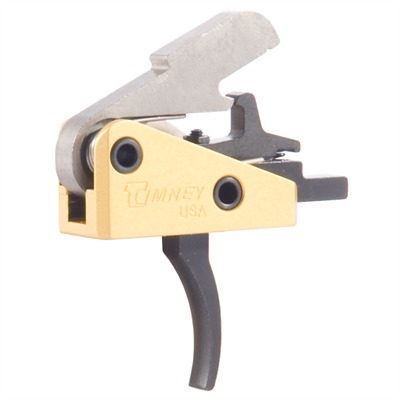 Timney AR-15 Trigger
Pros
A favorite among competitive shooters
Stright, clean, crisp pull
Cons
Expensive for a rifle that isn't a competition build
Still, if you're looking for other options, the best AR-15 triggers can be found here.
Optics
If you want to hit anything with your pretty new rifle, you're going to need some optics. You've got a ton of options, including iron sights, red dots, holographic sights, and scopes.
Our best value pick for a great red dot is the Holosun HS403A. Why not give it a try?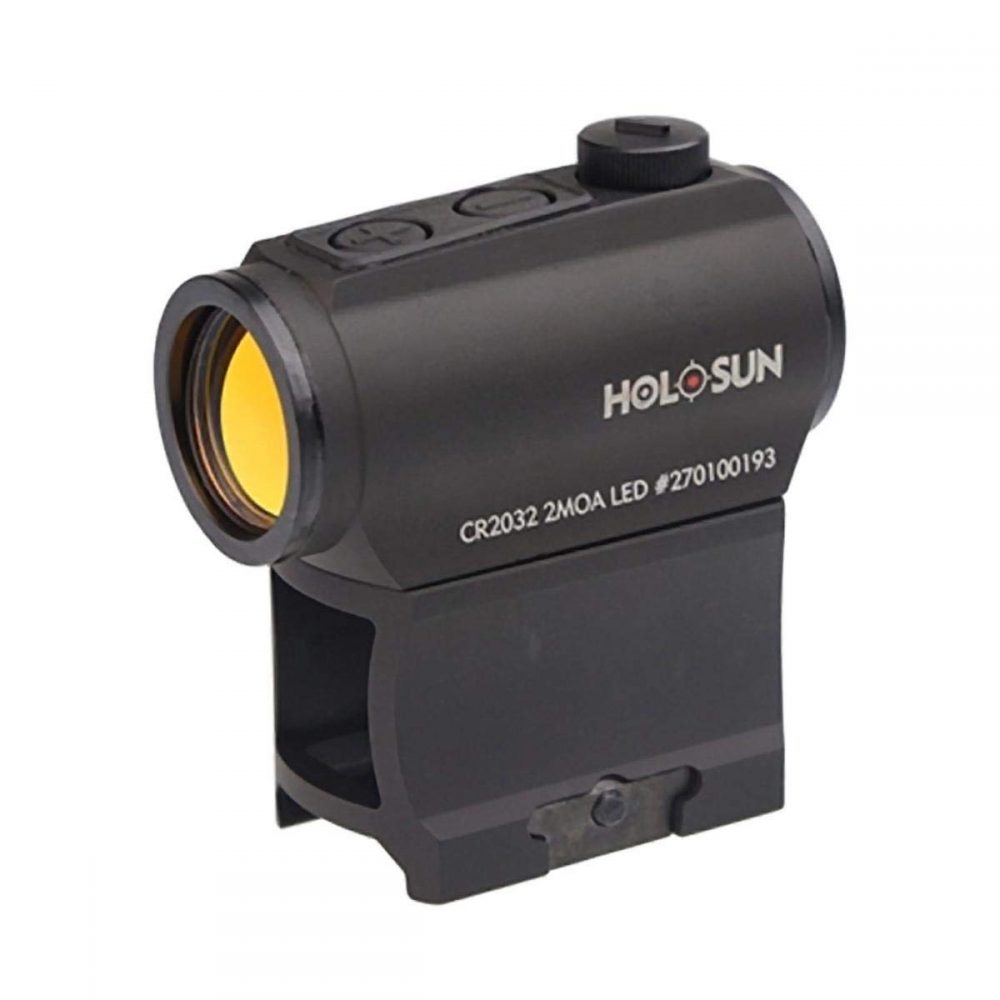 Holosun HS403A
Pros
Amazing value
50,000 hour battery life
Good glass
Want to see other great optics? We talk about them in our guide to the best AR-15 optics.
Magazines
It never hurts to have a spare magazine or six to go along with your AR. We've collected a few of our favorites here.
First up is the Magpul PMAG, which is what comes standard with your Aero rifle anyways. These magazines are incredibly durable but light enough to carry easily. Not only that, but they're pretty affordable, too!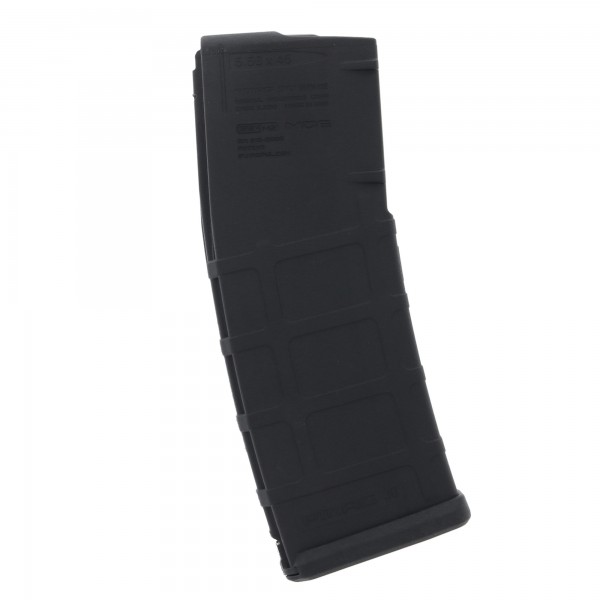 Magpul M2 MOE PMAG
Pros
Fantastic reliability and durability
Pop-off dust cover to prevent dirt or sand from fouling the mag
Overtravel insertion stop
Cons
Can require slight modification to insert well
We're also a fan of HexMag AR-15 30-Round mags. They're affordable, but still maintain a great reputation for quality and reliability.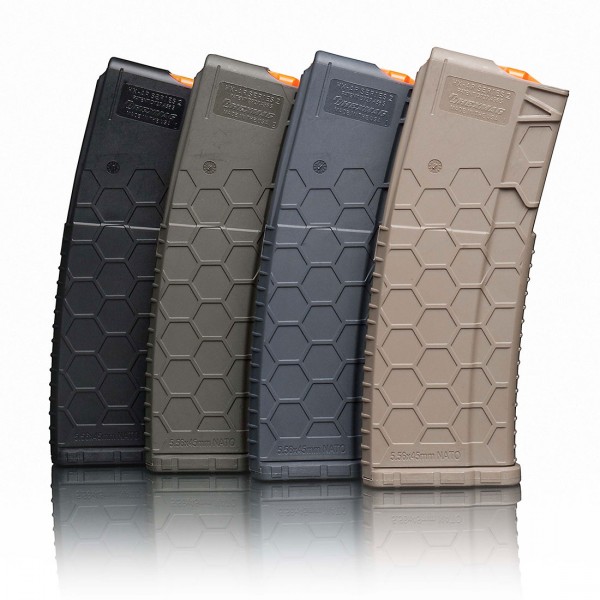 HexMag AR-15 30-Round Magazines
Pros
Tool-less design for easy floor plate removal
Textured for better grip
Stripper clip compatible
Cons
Tight to fit into mag well
Conclusion
So, to wrap it all up–we're in love. The Aero M4E1 complete rifle is everything we want in an off-the-shelf build. It's affordable, it's high-quality, and it's a great base to build something bigger and better as you desire.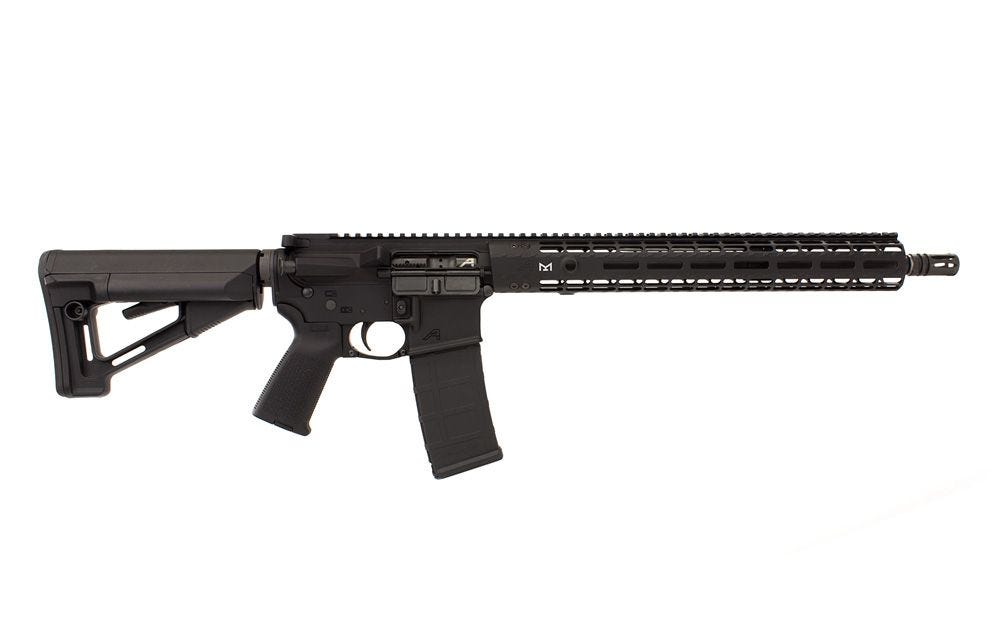 Aero Precision M4E1 Complete Rifle
Pros
Amazing quality and machining
Easily modifiable
Accurate and comfortable to shoot
Cons
Hard to get your hands on one
It's hard to go wrong with that combination. 
Overall rating: 10/10 stars
What do you think of Aero's complete rifle builds? Do you own one? Do you like or dislike anything about it? Tell us all about it! Check out the best AR-15 upgrades to gussy up your M4E1!